Elicia Morigeau is 2020 National Cheer Coach of the Year
By Brett Hart Created: December, 2020 - Modified: November, 2022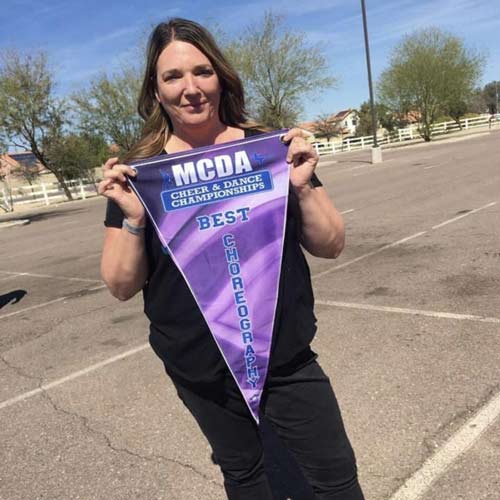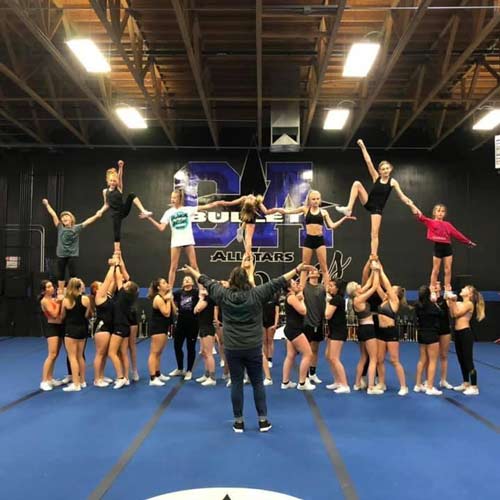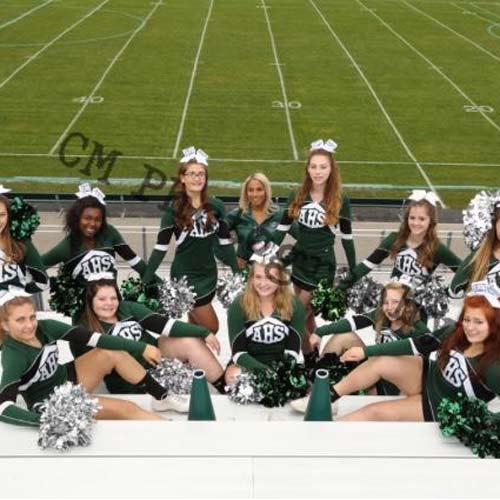 When Elicia Morigeau first learned of her nomination for the 2020 Greatmats National Cheer Coach of the Year Award from a team manager in a huddle at practice, it was a surreal moment for her.
"We give everything to these kids," Elicia said, adding that to see them nominate her for the award let her know that she is actually making a difference.
Elicia never fully understood what it meant before, but she said, "It's true. Just to be nominated… it was just amazing!"
Since then she's had people steadily checking in with her throughout the voting process to see how she's doing.
Now she can answer those questions with, "I won!"
Elicia spreads her positivity not only as the owner of the Quad City Storm Elite cheer team where she donates her time, but also working for a good-news-only multimedia website. She's also served as a team parent with the school and ambassador with the chamber.
Her journey in cheer began 17 years ago when she was invited to a cheer competition and five minutes in, was hooked. Soon she discovered she had a knack for coaching the sport. She since turned around a struggling high school program into a state runner squad and won some national titles with her own team, including defeating one seven-time defending champion.
She's discovered that she needs the team as much as they need her as they contribute to each other's mental health as well as physical health.
2020 marked the third season for Storm, which now boasts 70 families, and its first year with its own building.
"The kids have a home," Elicia said proudly.
The Storm have not only made a name for themselves in the state of Arizona, but under Elicia's guidance, they're also making a difference locally, pitching in to donate coats, jackets and blankets to those in need, assisting with the Shop with a Cop program and participating in local parades. They've even adopted athletes to cover their tuition.
"There is nothing like this for 100 miles around, and people know who we are," Elicia said. "We teach the kids to be humble, to be good role models, to make good decisions and to treat each other kindly. We needed this here, and I'm so happy to be a part of it."
Elicia plans to use her prize that accompanies this award toward equipping the team's new facility with some warmup mats.
Runner Up Angel Howard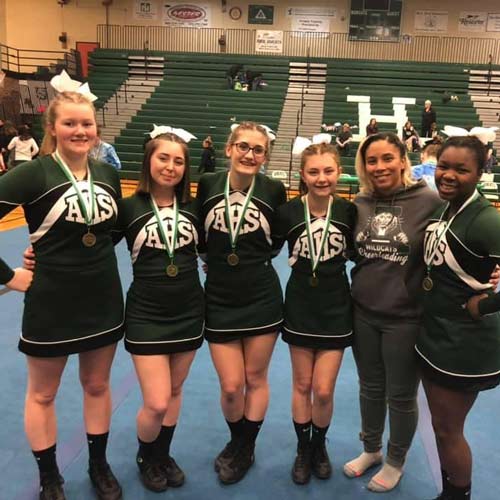 This year's runner up, Angel Howard, is no stranger to giving back to her community either as she often works through a church to help with a soup kitchen and sorts clothes at the Salvation Army. And her community noticed.
"I was sitting in my office. Our head counselor said congratulations and handed the paper over the plexiglass cubicle. I read it and started to cry," Angel said about learning of her nomination from the newspaper article. "It was multiple of my athletes that had done it (nominated her). It's just amazing for me to know that I have that much of an impact on the kids. No matter what I'm still going to be that one that they can come to and lean on."
After cheering in high school, Angel circled back at the age of 18 to help coach.
"I loved what I was doing and wanted to teach kids what I knew," she said.
Now, at age 35, she's coached both all star and high school teams and currently leads the Alpena High School team in Alpena, Michigan, and her community is loving her for it.
"I didn't even know some people pay attention," she said. "Now I realize. My world is my athletes."
Elicia Morigeau
Quad City Storm Elite
Prescott Valley AZ 86314