2016 Greatmats National Dog Trainer of the Year Jeremy Joseph Brown
By Brett Hart Created: June, 2017 - Modified: November, 2022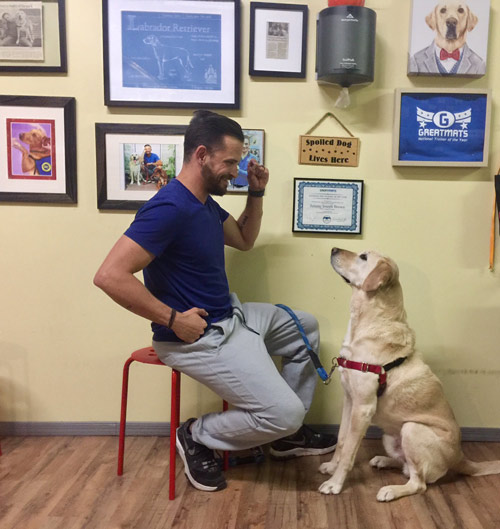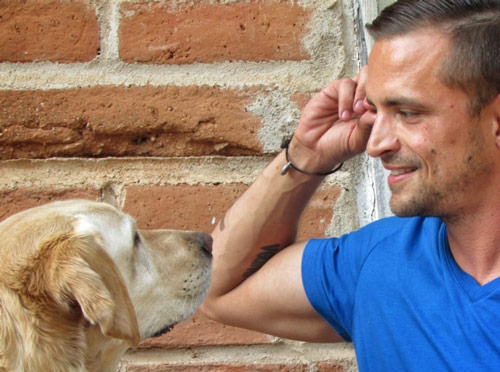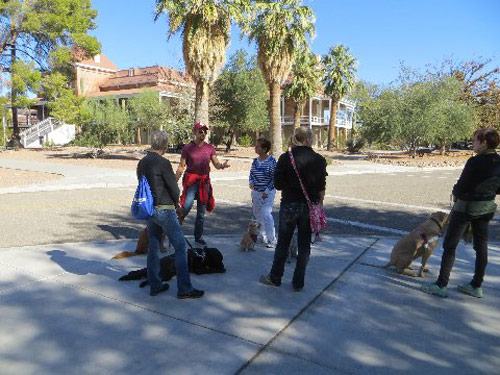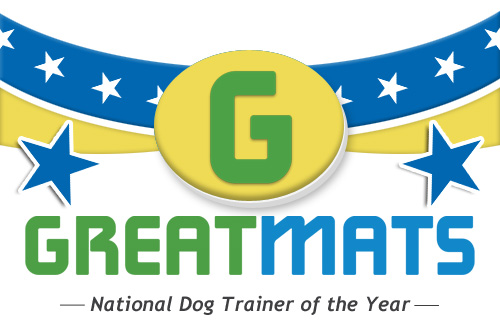 For the second year in a row, Tuscon, Arizona, dog trainer Jeremy Joseph Brown has been named the Greatmats National Dog Trainer of the Year. Amassing more than 1,200 votes in the two years of the contest, Brown's name has become synonymous with top quality dog training.
Shortly before winning the 2015 award, Brown opened his own dog training facility in downtown Tucson - The Complete Canine. A year later, he's opened a second location at the Sabino Canyon Pet Resort and has hired five additional trainers and added services to accommodate the demands of Tucson area dog owners. New services include puppy play time, rally obedience, pack walks and field trips. The Complete Canine has also partnered with a few local rescue groups, including Pet Partners of Southern Arizona, and participates in fund raisers for dogs who have been through horrible situations.
''This has allowed our clients to be much better equipped and able to train their dogs to be the best they can be,'' Brown said. ''We have had to make adjustments to the original plan because of the growth but for the most part our goals are still the same. Just didn't think they'd happen this soon!''
Nominated by multiple clients, who said such things as:
''He trains dogs in a way that is clear and kind, creating a motivating and educational environment for both dog and handler.''

''He never uses force, and I've never seen a dog that doesn't love him. He turned my shy, timid rescue dog into a therapy dog.''

''Our household runs so well because of his training.''

''His professionalism is just amazing.''

''He has trained all six of my dogs. ... Each of them has very different learning styles and behavioral issues. Jeremy was able to adjust his teaching style to meet all their need for them to advance in training.''
''Just to be nominated for this award is a blessing,'' Brown said. ''To be a finalist is so humbling, and to win again, it's mind blowing. I love my job so much and love working with people and their dogs so each day it doesn't even seem like work. I love having a 'job' where I don't get stressed often, can help others so much and get doggie snuggles and kisses any time I want. Thank you to everyone who nominated and voted for me, it means the world to even be considered. Having recognition isn't the reason we do this work, but when you are recognized, it's very humbling and makes you realize the difference you make in the daily lives of others.''
The social media vote during the contest brought even more satisfied clients out of the woodwork, with many posting pictures of their dogs trained by Brown and words of appreciation for what he has done for them.
Also making the finals was Oshkosh, Wisconsin's Brenda Cirricione who trains dogs to help those diagnosed with Post Traumatic Stress Disorder (PTSD) via Journey Together Service Dog Inc and Oshkosh Correctional Institute (OSCI). Cirricione trains inmates at OSCI on how to train service dogs.
During the voting process, one voter said, ''She brings dogs and their handlers to a level of team work that makes a great relationship for the rest of their lives.''
Another added, ''She is talented beyond words, patient, and kind to the dogs.''
After Cirricione was named a finalist supporters endorsed her by saying such things as:
''Brenda has created a circle of caring, support & purpose.''

''She trains everyone she meets about dealing with service dogs, all while taking a service dog in training nearly everywhere in her daily life, with absolutely no financial motivation.''
Grand Prize
As the 2016 Greatmats Dog Trainer of the Year, Jeremy Joseph Brown has won $150 for The Complete Canine.
Learn more about
Greatmats' annual National Dog Trainer of the Year Contest
or read about Jeremy's
2015 National Dog Trainer of the Year title
.

Jeremy Joseph Brown
The Complete Canine
Tucson AZ 85705