2015 Greatmats National Dog Trainer of the Year - Jeremy Joseph Brown
By Brett Hart Created: June, 2017 - Modified: November, 2022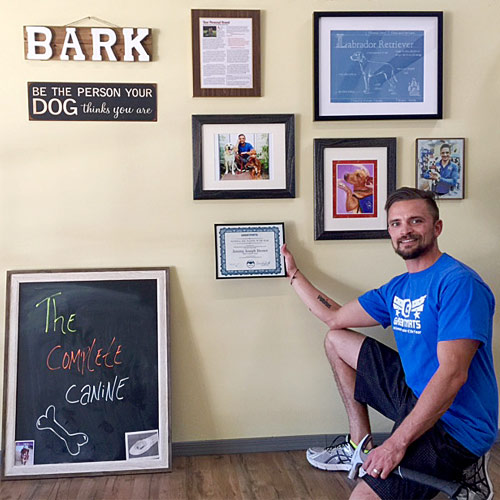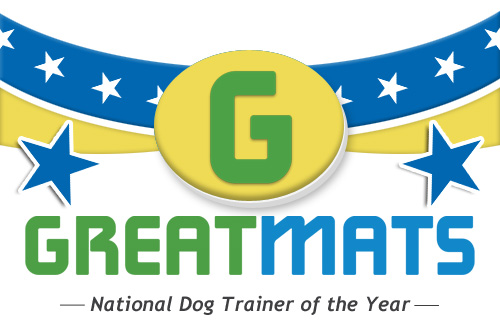 All of the pieces are coming together for Tuscon, Ariz., dog trainer Jeremy Joseph Brown. Four months ago, this former PetSmart trainer signed a lease to open is very own dog training facility - The Complete Canine - which was mostly funded by a GoFundMe effort that raised approximately $10,000.
Two months ago, as he opened the doors of The Complete Canine for business, he learned that he had been nominated for a national award - the 2015 Greatmats National Dog Trainer of the Year Award, sponsored by Wisconsin-based specialty flooring company Greatmats. The award, seeking to recognize dog trainers who have made a positive impact of the lives of dogs and their owners through integrity, quality training and exemplary customer service, determined its winner through a two-week nationwide social media vote.
Trainer of the year competition
A former collegiate track and field athlete, Brown, now 32, is no stranger to competition, only this time, the results were out of his control as his chances of winning were determined by the passionate support of his clients, colleagues and community members. Pitted against five of the nation's top dog trainers of various backgrounds and areas of expertise, Brown's popularity pushed him forward into what essentially became a two-person race. Jacksonville, Florida-based dog aggression expert Jim Crosby brought with him a solid following as well.
After more than 2,000 votes were tallied in the National Dog Trainer of the Year Contest, Brown was the clear favorite, recording more than 750 votes. Crosby posted just over 600.
Greatmats hosted three other awards contests to honor horse trainers, dance instructors and aerobics instructors who have made a similar impact on their respective fields. And of the 24 total national finalists in the four categories, Brown and Crosby were the top two individual vote-getters.
''It's humbling,'' Brown said of the contest and his performance in it. ''I would never expect that. It's just nice to be nominated.''
Path to dog training
Brown has been around dogs his whole life, but making it a career hadn't really ever been his plan.
While pursuing his marketing degree from Indiana University, Brown took a few pre-veterinary classes and began training a few dogs for family members. Hearing about Brown's training success, a PetSmart representative approached him about training for them in 2008, and Brown ended up spending eight years with the company. During that time be broke the company record for the most dogs trained in a year nationwide.
He also found a passion for training therapy dogs when he rescued a three-legged dog with a dream temperament. A little over a year ago, he brought his passion for therapy dogs to Gabriel's Angels, a statewide non-profit program that uses the healing power of pet therapy to help abused, neglected and at-risk children.
Brown manages and mentors 50 of the Arizona's 200 pet therapy teams, teaching kids and dogs empathy, trust and love. He estimates the therapy teams he manages help approximately 5,000 kids per year.
Love and Peace
Even though Brown logs 60-65 hours of work each week between The Complete Canine and Gabriel's Angels, he said, ''It doesn't seem like I ever work. I love what I do.''
At Complete Canine, he and a couple other trainers work with a half dozen different dog rescues in the Tuscon area, and run 15 classes averaging about 20 clients per class.
''When you take a rescue, struggling with life and turn them into the best they can be... Take the dogs that didn't have a chance and watch them get and give more love than you can imagine... Stuff like that really gets to you,'' he said.
The same goes for the kid/dog connection. Brown says dogs can reach children in ways humans cannot. He's watched children cry when they see the dogs again, even after a short break because they miss the dogs so much. He says one of the biggest reasons for that connection is the fact the dogs do not judge the children. They love everyone equally.
Jeremy Joseph Brown
The Complete Canine
Tucson AZ 85716