Elizabeth Berry - 2017 Dog Trainer of the Year Nominee
By Created: October, 2017 - Modified: January, 2018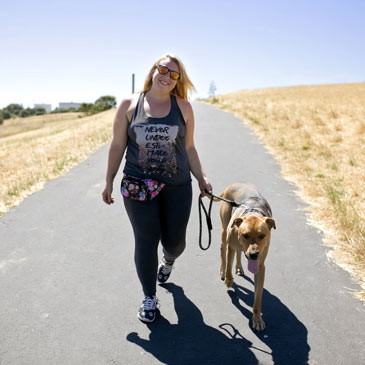 (If the ballot does not load, please visit https://www.facebook.com/Greatmats/ - Look for the voting photo album and like the photo of the person you'd like to vote for.)
I nominate Elizabeth Berry for National Dog Trainer of the Year. Elizabeth not only trains dogs for a living, but she also donates her time and skills to local animal shelters to prepare dogs for successful adoption in an effort to try to reduce the number of dogs returned to shelters after adoption.
The training includes everything from basic obedience to socialization.
It also involves helping families find the dog that will best fit their lifestyles. She coaches people through the adoption process and helps them understand the animals they will are adopting.
Please consider Elizabeth Berry for Greatmats National Dog Trainer of the Year!
Learn more about the
3rd Annual National Dog Trainer of the Year Contest
or
Greatmats National Award Series.
Elizabeth Berry
Four The Paws
Novato CA 94949