Carson wins National Dog Trainer of the Year Honor
By Brett Hart Created: December, 2017 - Modified: February, 2022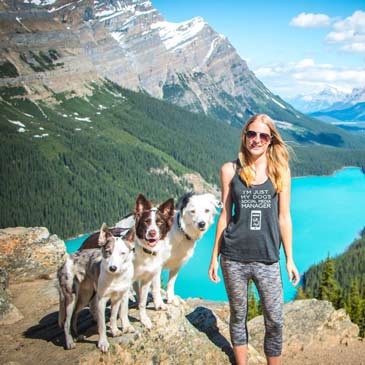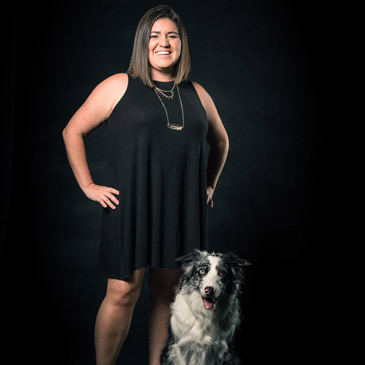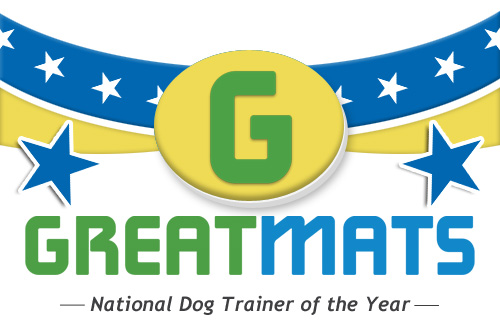 When it comes to dog trainers, few have had a bigger breakout year than the 2017 Greatmats National Dog Trainer of the Year -
Sara Carson of The Super Collies
.
Well known as the America's Got Talent finalist who moved from Canada to the United States and built a name for herself and her dog, Hero, while living out of her car, Sara inspired people from all across the country to pursue their dreams - even if others close to them do not share their passion.
Despite now being recognized as one of the top trick dog trainers in the world, the 23-year-old up and comer said, ''I don't think I've ever been nominated for an award before. ... It means a lot to me. I've been a dog trainer for about 12 years now. So just the fact that some people take time out of their day to vote for me says I'm doing something right I guess - because there are a lot of
dog trainers
. That support is really great. I'm really thankful for it.''
That's just one aspect that made this year's nomination for Greatmats National Dog Trainer of the Year Award so special. The other is the fact that joining her in the finals was another dog trainer she knows and respects - Dee Hoult of Applause Your Paws of Miami, Florida.
''I'm actually quite good friends with her,'' Sara said of Dee. ''I stayed at her house for a few days and went to her training facility. I'm supposed to be teaching there next year.''
In the meantime, Sara's still spending most of her time on the road - as she has done for the last 3 years after leaving the training facility she had started in Canada at the age of 15. Aside from the performance side of her job, Sara's also helping others train their dogs through an app, called Puppr, that she came out with less than a year ago and now reaches about 6,000 users per month.
''When I was on the road in my car, I wanted a way to kind of reach out to people more so we came up with that thing and it's been a really really cool experience, getting people just emailing me and sending in their footage of their training, and I help them digitally,'' she said.
As the winner of the Greatmats National Dog Trainer of the Year Award, Sara has chosen to receive Greatmats Dog Agility mats as her prize.
''I did just get a house which is super exciting,'' Sara said. ''I need a little indoor training space for my dogs, and I think that would be a super cool opportunity.''
Runner Up Dee Hoult
No stranger to having a strong support system in the dog world, Dee Hoult was still surprised and pleased to know that people are following her work and recognizing what she and her trainers at Applause Your Paws are doing.
''They really care and are really passionate about all of the things that we do,'' Dee said of her clients and community.
She also noted how much fun it was watching her supporters throughout the contest.
''I love how into it people get. I love being reminded how engaged my customer base really is. A majority of the people that contributed to our vote count are actually our customers. We have about 5,000 person customer base.''
Dee, who won her first blue ribbon with one of her dogs at age 5, is now 35 and has been a professional in the industry since 2006. She was nominated due to the work she has done in the Miami-Dade County Rehabilitation Boot Camp, helping inmates through dog training. But that is just one part of how she has inspired those around her. She is also passionate about helping community and county shelters lessen the number of animals that are euthanized each day by working with the transfer office to get friendly animals new homes in other parts of the country.
Sara and Dee combined to accumulate more than 2,500 votes in the annual contest, which saw its largest voting turnout ever. More than 3,800 total votes were cast in the 3rd Annual Greatmats National Dog Trainer of the Year Contest.
Learn more about the
3rd Annual National Dog Trainer of the Year Contest
or
Greatmats National Award Series.
Sara Carson
The Super Collies
Palmdale CA 93552