Does Artificial Turf Come In The Color Black?
By Lisa Hobbie Created: January, 2022 - Modified: June, 2023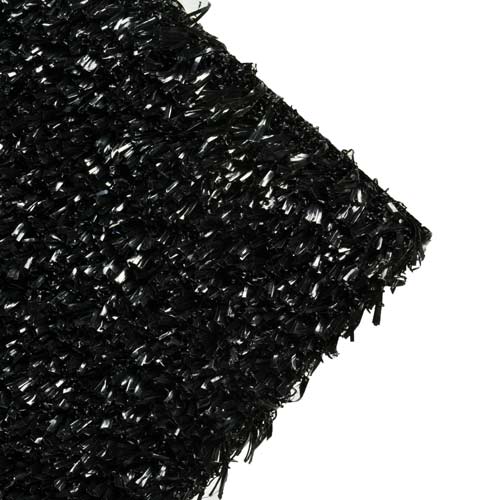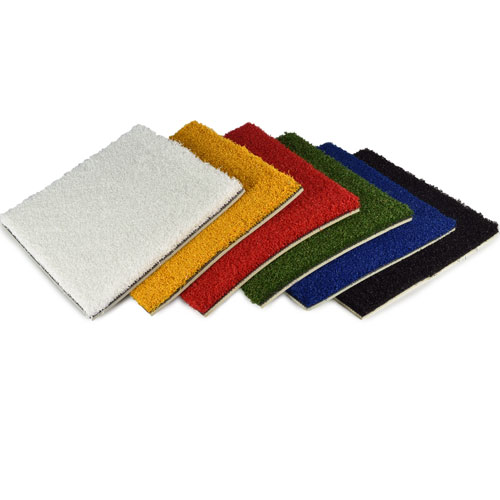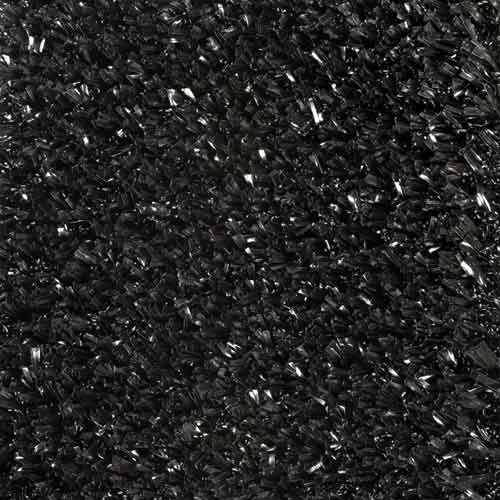 There are a number of top notch artificial turf products available at Greatmats that come in a variety of vibrant and versatile colors, including black.
Whether you are shopping for black turf for a portion of a baseball field or diamond, football or soccer field, business, or other application, the following products represent some of the best options:
These 7 artificial grass products are available in black, and they can accommodate a variety of shoes and boots, as well as numerous different applications and uses. They are affordable, very attractive, and high performing.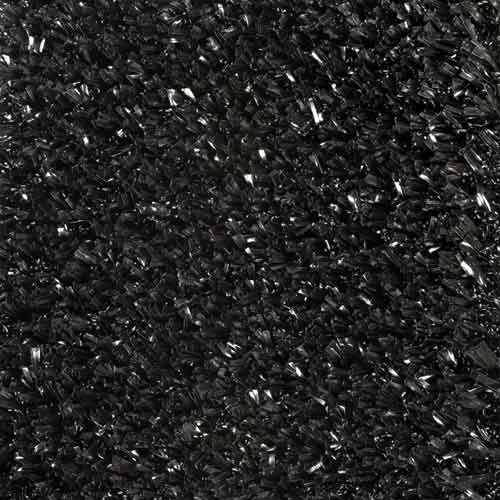 V-Max Artificial Grass Turf Roll 15 Ft wide x 5mm Padded Colors SF provides a synthetic black turf option that's easy to install, resistant to wear, and a breeze to install by just laying it down and rolling it up when you're done with it. This fake grass can be used for indoor or outdoor applications, and it reacts naturally - offering consistent performance over time and use. It will look like new for a long time.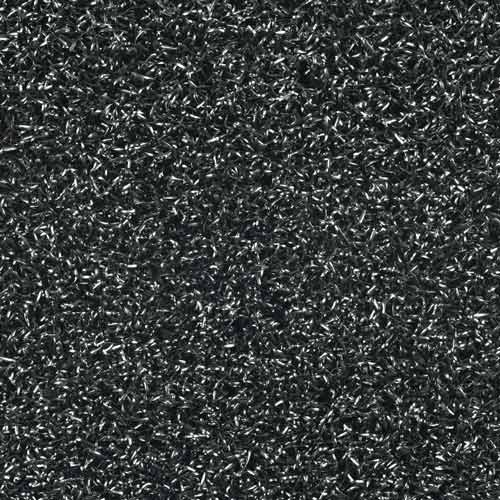 Bermuda Artificial Grass Turf 15 Ft wide x 5mm Padded Colors per SF is another indoor/outdoor black turf product that is high performing, naturally reacting, and virtually maintenance free. It's a perfect choice for everything from baseball, agility sports and specialty sports to businesses and trade shows as a carpet alternative. The colored turf yarn consists of polypropylene plastic material that will stand up to heavy use and abuse.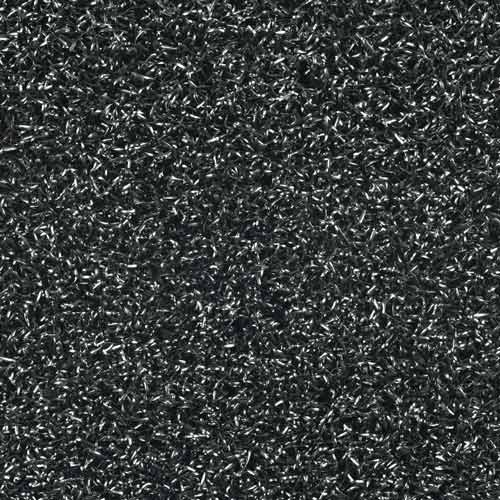 Bermuda Artificial Grass Turf Roll 15 Ft wide Colors per SF is a multipurpose turf that comes in black, as well as blue, clay, orange, red, white, and yellow if you want multiple color options for turf in your facility. This indoor/outdoor turf can be used to create a baseball diamond, or, for track and field, soccer, softball, lacrosse, field hockey, specialty sports like ultimate frisbee, agility training, and as trade show turf.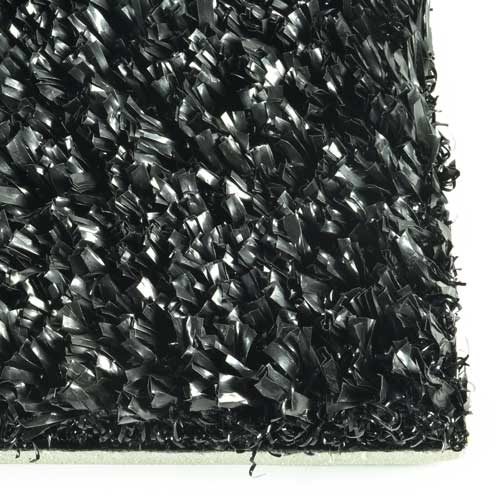 Greatmats Gym Turf Pro 5mm Foam is an indoor/outdoor black turf option that can be used to quickly and easily transform any area in minutes. It's suitable for many applications, is easy to install and uninstall, and works for sport or business use. It provides a great blend of quality and affordability in a product with a 5mm foam backing layer of protection.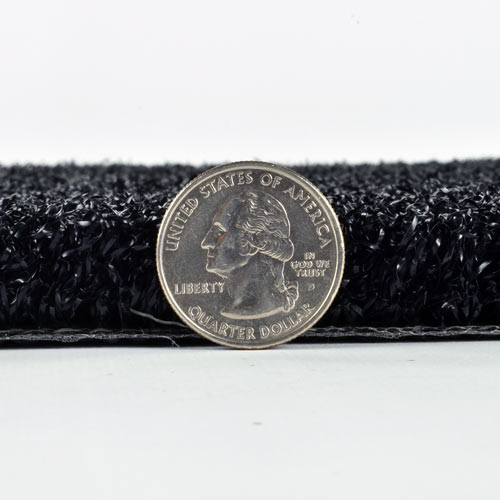 Greatmats Gym Turf Value is another indoor/outdoor black turf option that comes in many additional colors, like blue, gray, green, yellow, white, and red. It's a suitable option for everything from gyms and fitness centers to sport settings and businesses to create a unique look, logo, or design. This particular product is 15 feet wide and available in any length desired, and it has a realistic texture, feel, and performance. It is also weather resistant.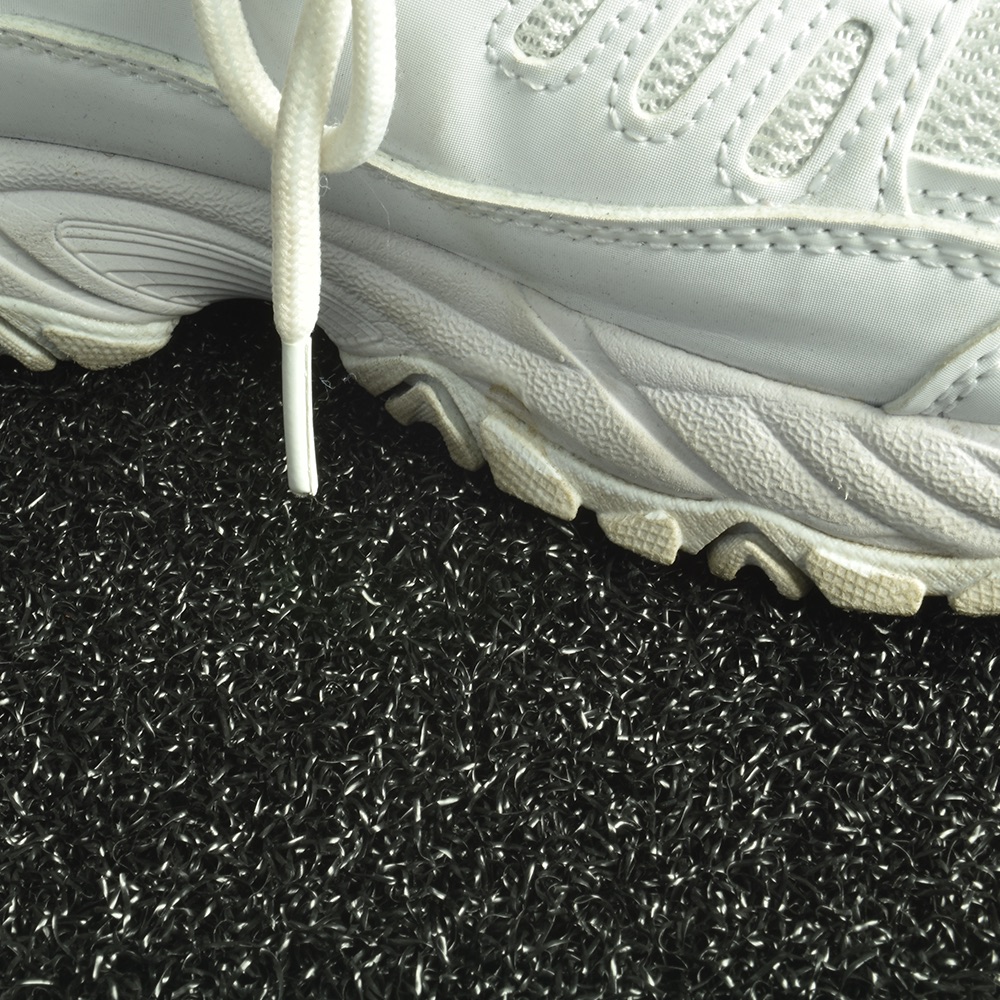 Greatmats Gym Turf Value 5mm Foam is a colored turf product that can be used for so many things - from indoor sports to agility training and tradeshows. It boasts a 5mm foam backing for softness and safety, and it's virtually maintenance free. It's an affordable option that offers businesses and communities with a low maintenance, time and money saving landscape that looks great year-round.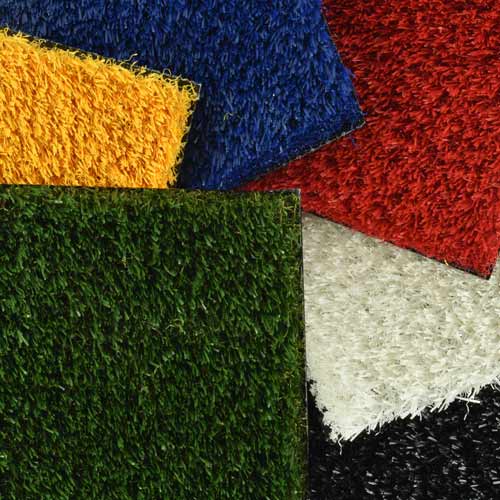 Play Time Artificial Grass Turf Colors Roll 15 Ft wide per SF is a great black turf option to consider if you're looking for one suitable for playgrounds and tradeshows. Available in black and a variety of other color options, it's ideal for a number of indoor or outdoor applications. It's a high performing turf product that offers improved durability and safety, reacts naturally, and is a breeze to keep clean.
Greatmats - For The Best Black Colored Turf
Turf is a versatile and durable flooring solution that delivers a low maintenance, affordable and durable surface that is suitable for a wide variety of applications. Where turf used to be seen only in an outdoor sport arena, it is now being used for indoor arenas, centers, businesses, trade shows, and gyms, worldwide. That's what makes black colored turf so popular, and the products featured are among the best available anywhere.
If you are ready for turf flooring, Greatmats truly is your one stop shop! From the options highlighted to other products available, there is an ideal solution that will perfectly fit your space and budget. Simply reach out to the team at Greatmats, and together, you can determine which product is the best option for your project or space.