What Are The Common Dimensions Of Turf Softball Fields?
By Paige Cerulli Created: January, 2022 - Modified: February, 2023
Turf softball fields offer many advantages over traditional grass and dirt fields. As you prepare and plan your field, it's important to understand the dimensions that you'll need to work within for the best results.
Common Dimensions of Turf Softball Fields
When planning your softball field build, it's a good idea to review official specs, such as the
World Baseball Softball Confederation's
field requirements. The Confederation provides highly detailed guides and instructions outlining the field's design and measurements.
Softball fields must adhere to specific dimensions to ensure that play is fair and consistent:
Batter's box: 3x7 feet.
Home plate: The plate should measure 8.5 inches on each side, and 17 inches across.
Home run fence: The distance to the home run fence can be as little as 150 feet for kids, while larger fields for high school and college games can range from 200 to 250 feet.
The distance from home plate to the pitcher's mound varies depending on the type of softball:
Women's fastpitch: 43 feet
Men's fastpitch: 46 feet
Slowpitch: 50 feet
These dimensions may also vary by the age of the players. For women's and men's fastpitch for ages 10 and under, the distance from home plate to the pitcher's mound can be 35 feet.
As you plan your field, think about not only the size, but also about factors that will affect its access and maintenance. Plan for space for spectators, and consider how nearby elements, like tall trees, could affect the field's visibility when it's in use.
You'll also want to position the field so that it's easy to maintain. Think about the location of access gates, as well as the types of machinery that may need to access the area.
Finally, make sure that the field's position will enhance its use, not cause potential problems. For example, a field at the bottom of a hill will be subjected to water runoff issues that could affect its use. Turf is highly durable and can be used wet, but you'll want to take steps to minimize any environmental problems you might have.
Top Products for Turf Softball Fields
Whether you're planning a field for a college or an elementary school, it's important to choose a turf that's right for the job. Artificial turf is often ideal, thanks to its durability, versatility, and the ability to use it even in and after inclement weather.
Using artificial turf can help to keep costs down. Installing brown turf in the infield can mimic the look of dirt without the hassle of upkeep or the mess.
At Greatmats, we carry products that are ideal for turf softball fields.
All Sport Artificial Grass Turf Roll 7/16 Inch x 15 Ft. Wide 5mm Padded Per SF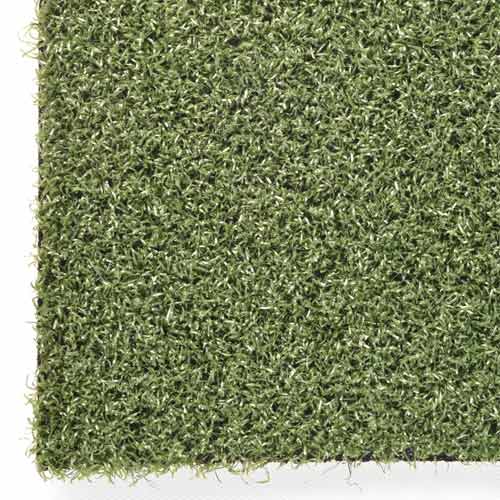 The All Sport Artificial Grass Turf Roll 7/16 Inch x 15 Ft. Wide 5mm Padded Per SF features a short pile height that provides a true ball roll ideal for softball. At the same time, it gives good traction and supports cleats well.
This turf has a polyurethane foam backing paired with polyethylene yarn, making it highly durable.
This turf is sold in a standard 15-foot width and you can order this turf cut to your custom length.
Maintaining it is easy; you can vacuum the turf as needed.
Bermuda Artificial Grass Turf Roll 12 Ft wide per SF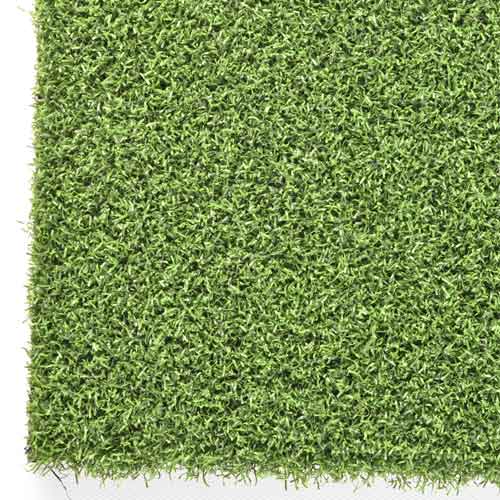 The Bermuda Artificial Grass Turf Roll requires no infill, thanks to its SilverBack polyurethane backing that provides cushion while also holding the yarns in place. The result is a turf that reacts naturally and is virtually maintenance-free.
This turf is suitable for both indoor and outdoor installations. You can vacuum it as needed for easy cleaning.
Home Base Practice Mat 6x12 Feet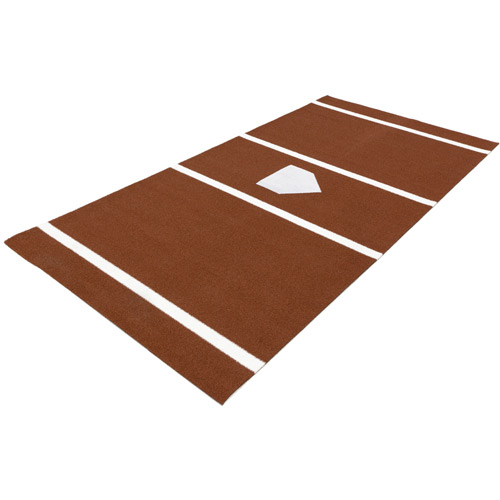 The Home Base Practice Mat is an ideal option for your softball field, and it can be used both indoors and outdoors.
The mat has a foam shock pad for cushion, and is spike resistant. The white lines and a home base marker mean it's ready to use, and it offers a natural look.
The mat is entirely green and environmentally friendly, too.
Gym Turf 365 Portable Indoor Sports Turf per SF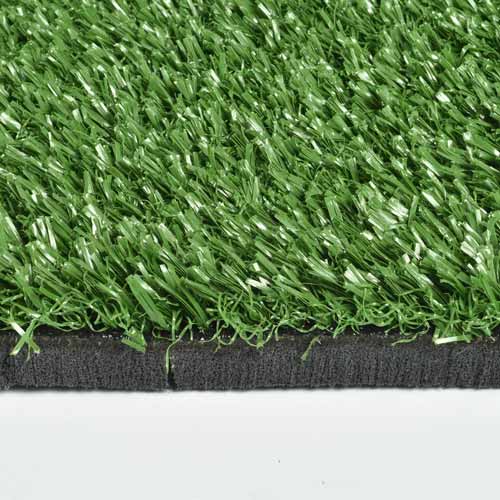 The Gym Turf 365 Portable Indoor Sports Turf will easily transform any area into a sports field. It features an easy installation and a roll-up design that makes it easy to remove once you're done using it.
The turf gives you a realistic ball roll, and it installs without any adhesives. It also delivers the traction that your athletes need with every step, allowing them to play at full speed and to enjoy secure movements.
The turf also features a Flexi-Roll foam backing that provides extra cushion, helping to protect against injuries that could result from falls.
Bermuda Artificial Grass Turf 12 Ft wide - 5mm Padded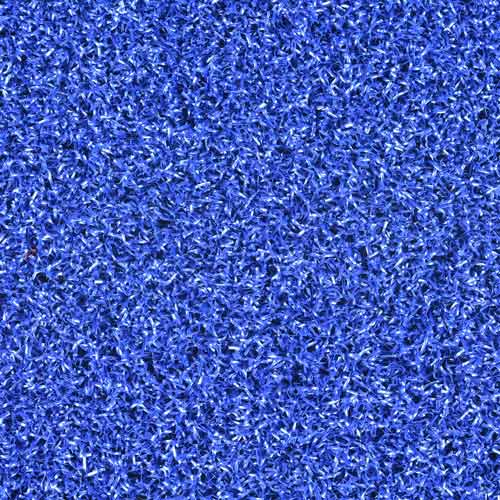 The Bermuda Artificial Grass Turf offers a high performance quality and a natural reaction underfoot. This highly durable turf requires no infill, and its padded design gives athletes just the right amount of comfort and support.
The turf is backed by an eight-year limited manufacturer warranty, and is available by the linear foot so you can get exactly what you need for your field. Not only is it available in classic green, but it's also available in blue, clay, white, and more. This can be beneficial for marking boundaries, such as using the brownish clay color for turfed areas of the infield and a green or blue colored turf for the outfield.