Pickleball Court Dimensions & Tips For Building
By Paige Cerulli Created: August, 2022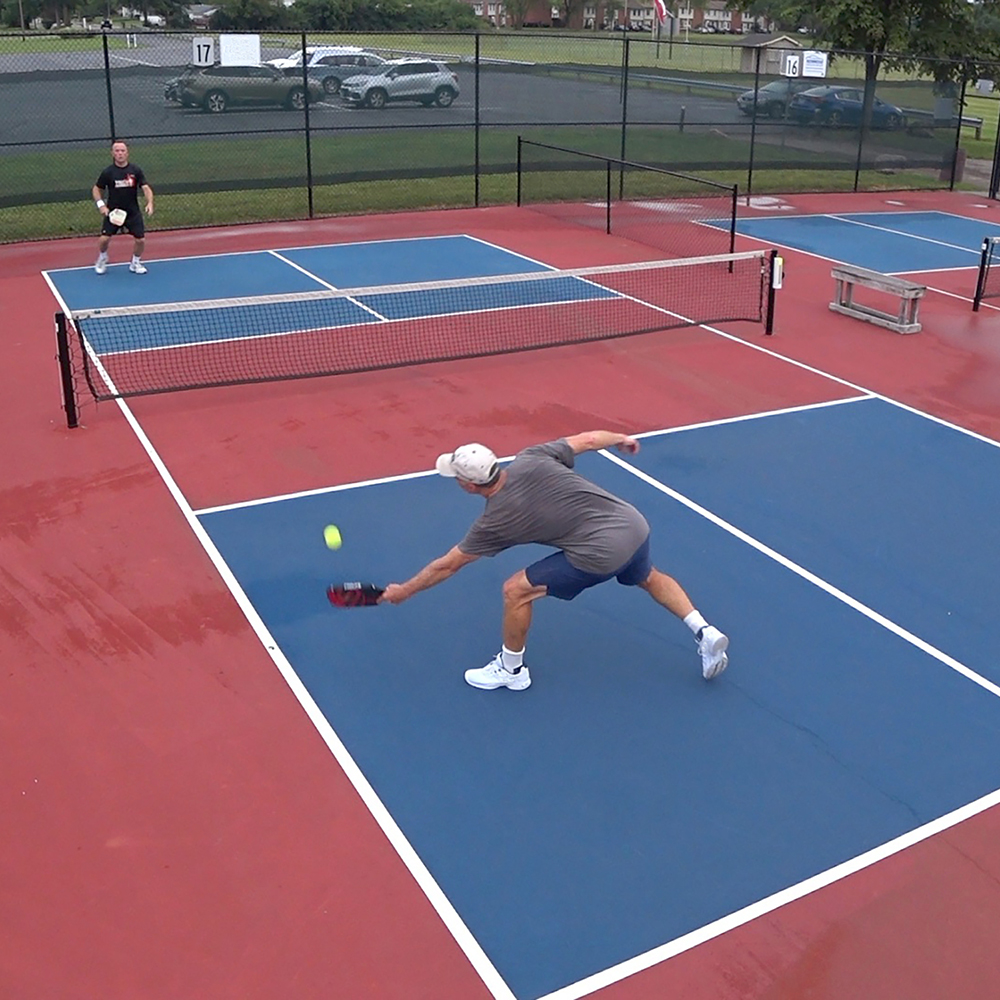 Pickleball is rapidly growing in popularity in the United States. Whether you want to create your own home court or are building a court for your commercial space, using the right pickleball court dimensions can help ensure your project is a success.
What Are the Pickleball Court Dimensions
A pickleball court should measure 44 feet long by 20 feet wide. The court has striped right and left service courts, as well as a seven-foot non-volley zone that is marked in front of the net.
The net needs to measure 36 inches high along the sidelines, and it should be 34 inches high in the middle. If you don't want to build your own court, you can also convert a badminton or tennis court for pickleball use.
Additional Tips for Your Pickleball Court
These tips can guide you through the construction of your pickleball court.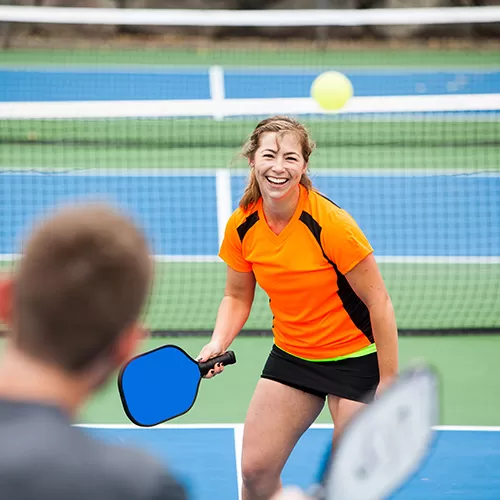 Choose the Right Site
Carefully evaluate your property to find the right site for your court. The site needs to be large enough for the court's size, and it should also allow easy access with any construction machinery that you will be using, particularly for the site preparation.
Consider how other elements like trees and wind will affect the court. It's best to position in the court in an area that's sheltered from strong wind, but if it's too close to dense trees then you will be dealing with leaves or pine needles often falling onto the court.
It's also important to think about elements like the grade of the property. If you position the court in a low-lying area, then water runoff could interfere with the project and with your play.
Budget for Site Prep
If you're building an outdoor court from scratch, then you will need to budget for some site preparation. That can include grading the area, bringing in fill, compacting the soil, and even laying a base for you to build on.
Alternatively, it can be more affordable to use an existing slab of concrete or asphalt. You can install flooring on top of it to customize the court's performance, but you won't have to worry about site prep cost and time.
Choose the Right Court Flooring
The flooring that you choose for your court is essential to its performance and safety. You will need a flooring that is durable enough to handle plenty of use, but that is also forgiving underfoot to help keep athletes safe and comfortable.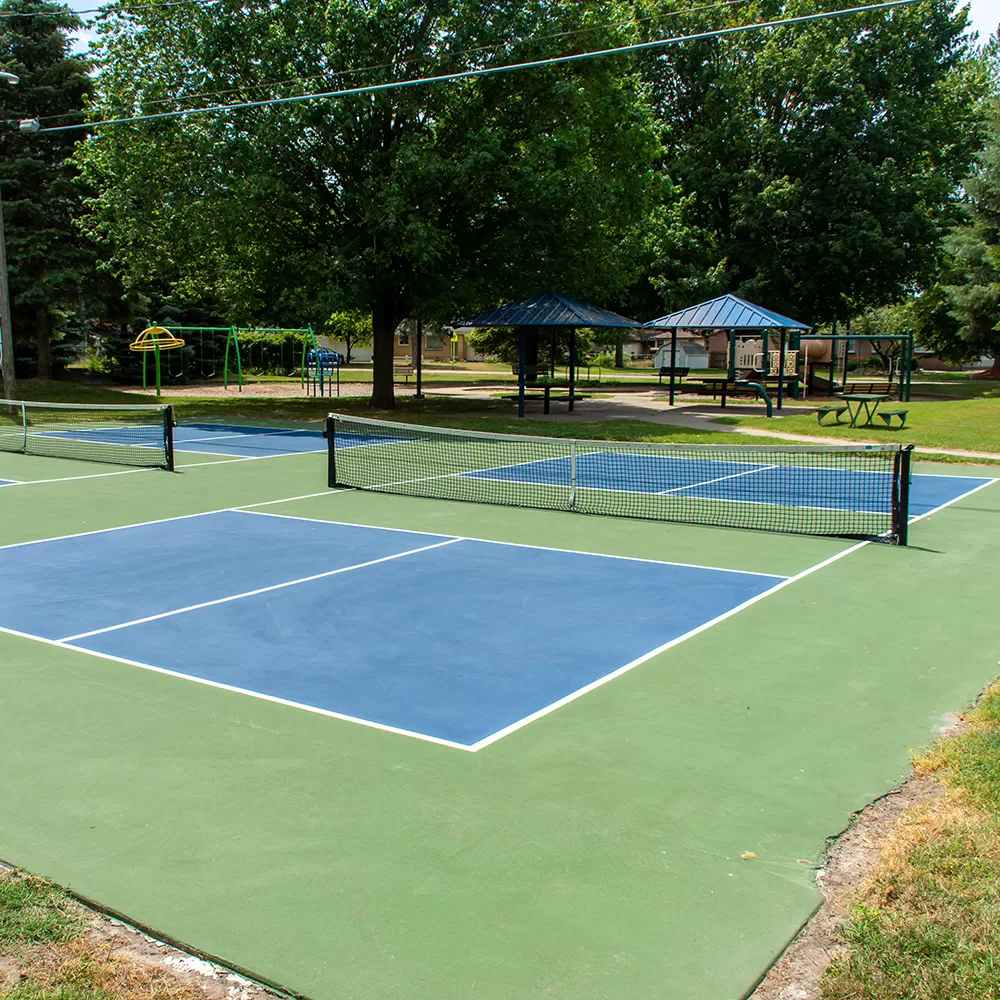 At Greatmats, we offer several types of flooring that are ideal for pickleball courts. When choosing the flooring, look for a surface that helps to maximize traction against athletes' shoes, helping to prevent slips and falls.
When creating an indoor pickleball court, the flooring won't be exposed to UV rays, but flooring for an outdoor pickleball court needs to be much more rugged. Look for a product that has received a UV treatment to preserve its color and integrity.
If you live in an area with a harsh climate, you will need a flooring product that can withstand those temperature extremes. It's also important that the flooring is waterproof and is designed to channel water away from the surface, preventing puddles from forming on the court.
It's also important to choose a flooring product that you can paint lines on to establish the court boundaries. Alternatively, you might choose to use tiles of different colors to establish those boundaries.
One of the best options to consider is
portable pickleball flooring.
Modular tiles give you versatile installation options, and it's easy enough to install these tiles on your own.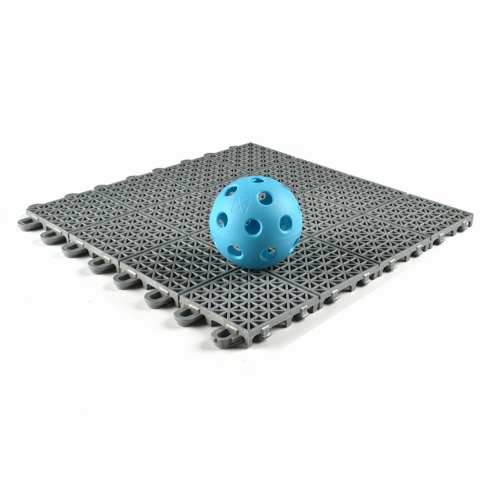 When you use modular tiles, you can also remove them if needed. If a single tile is worn or damaged, you can replace that one tile without having to replace a large section of the court floor.
Our modular tiles are available in a wide array of colors, so you can choose a shade that creates the overall look that you want your court to have. Alternatively, you can choose colors that reflect your business's branding.
Consider Extras
Once your court is constructed, you may want to add extra features to maximize the safety and enjoyment of the players. You may want to install lighting, especially for a commercial court, that will help to maximize the court's usable hours.
Lighting allows you to extend the court's use into the night, and it can also be a solution if parts of your court are in dark shade during the day. If you plan to hold tournaments, then installing lighting gives you more flexibility when scheduling those events.
You can complete your pickleball court with a boundary fence. The fence can add security to a court that's used commercially, and it can help to keep kids and animals safely out of the way when the court is in use.