What Are The Differences Among Ergonomic Mats?
By Lisa Hobbie Created: August, 2021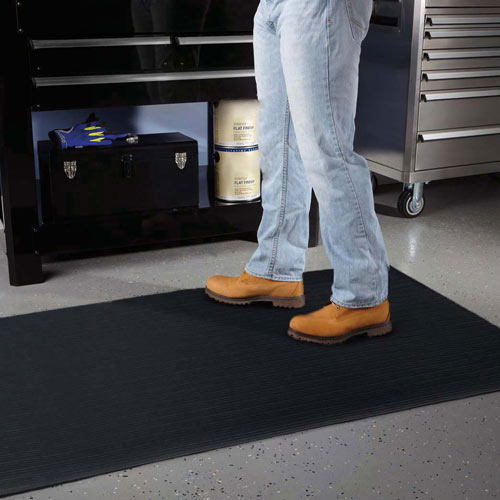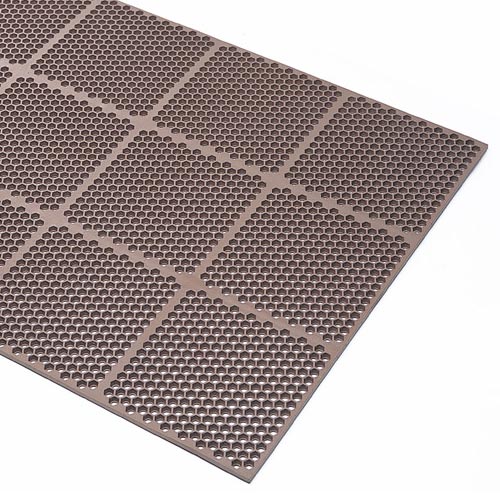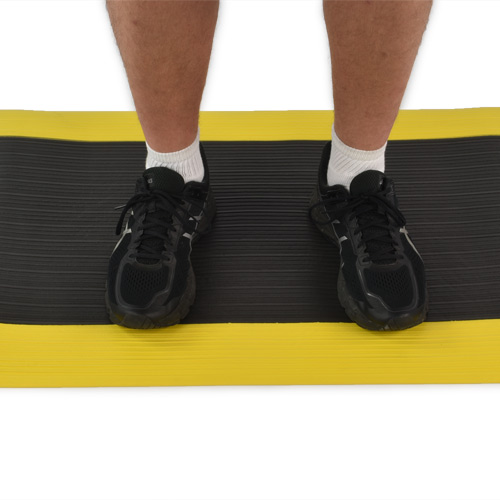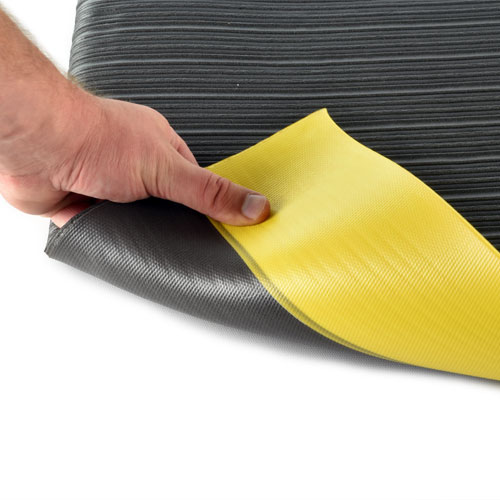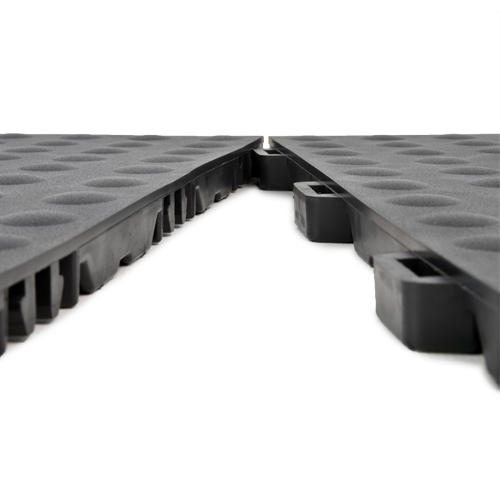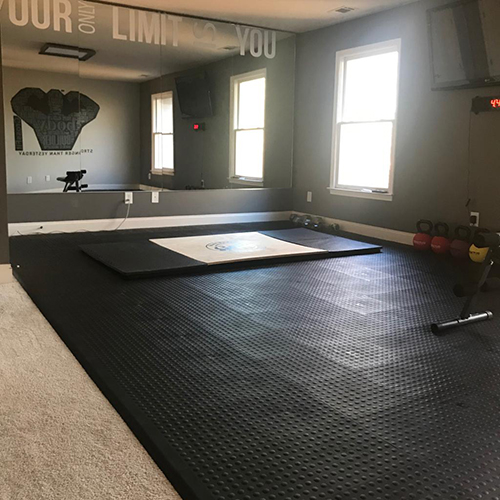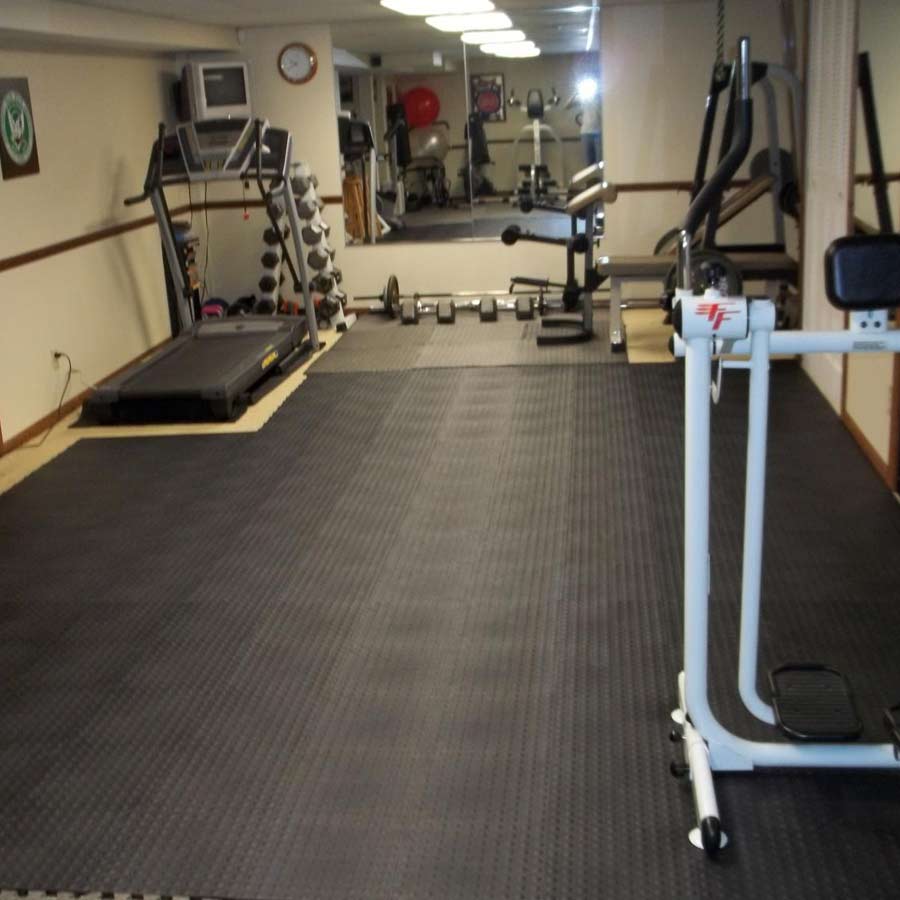 If you're shopping for the best ergonomic mat for anti-fatigue benefits to enjoy while standing for extended periods of time, Greatmats has what you need.
There are so many ergonomic mat products available at Greatmats, with options to use on a kitchen floor, some to go under a chair in an office setting, others to go in an industrial setting, and some that can be used virtually anywhere. Some of the differences between them include the material they are made of, their thickness, their surface texture, and their design.
5 Different Ergonomic Mat Products Among the Best to Choose From:
StayLock Tile Bump Top Black
PVC Plastic
12 inch x 12 inch
interlocking design
bump top surface texture
suitable for gyms and workout areas
approximately $5 per square foot
Honeycomb Medium Duty Brown Mat 3x4 Feet
Rubber
3x4 feet
lay flat design
hexagonal surface design
suitable for non-grease light to medium applications
approximately $7 per square foot
Soft Foot 3/8 inch thick 3x5 feet
Rubber Foam Blend
3x5 feet
lay flat design
suitable for work stations
approximately $2 per square foot
Diamond Deluxe Soft Foot 3x5 Feet Black
Rubber Foam Blend
3x5 feet
lay flat design
diamond plate surface design
suitable for a variety of workstation environments
approximately $3 per square foot
Safety Soft Foot 3x5 feet
Rubber Foam Blend
3x5 feet
lay flat design
solid color surface design
suitable for work stations and industrial settings
approximately $2.15 per square foot
These mats are the perfect balance of performance and durability, and are made using the best materials, craftsmanship, and technology. Although these products are all top notch, there are some differences that distinguish them from one another.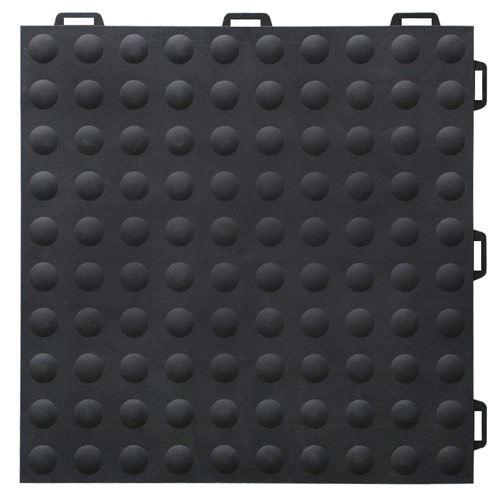 StayLock Tile Bump Top Black is a super versatile product that is made of durable PVC plastic. Each tile is 12x12 inches, and it interlocks to the next tile using a puzzle process, and once installed, the tiles will not separate over time.
This tile offers superior support and the bump top surface texture offers ergonomic benefits and anti-fatigue properties to allow for longer, harder workouts. It delivers a surface that is waterproof and has a raised base to prevent water from getting trapped beneath it.
This anti-fatigue system can be used to cover an entire floor or any smaller space in one foot increments. If used as a small mat or in areas where the edges will be exposed, we encourage use of our
yellow ramped border strips to prevent tripping hazards
. Keep in mind that each border strip is ⅕ foot wide, so you'll need to allow for a little extra space.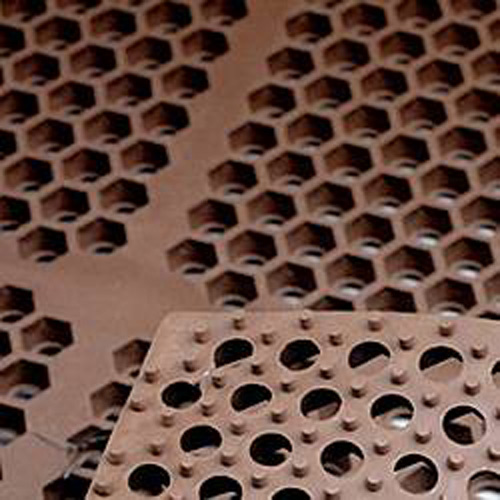 A Honeycomb Medium Duty Brown Mat 3x4 Feet offers ergonomic benefits when used in light duty kitchens, bars, prep areas, assembly lines, and behind checkout counters. It delivers anti-slip traction, and it's suitable for light to medium applications.
This stand alone product is a general purpose mat for use in non-grease applications. It boasts a versatile and durable hexagonal surface design, offers excellent drainage, and features hundreds of raised bottom knobs for improved comfort when standing for hours cooking and baking in a kitchen.
Soft Foot 3/8 inch thick 3x5 feet deliver anti-fatigue and anti-slip benefits, and it's made in the USA of closed-cell vinyl foam that is suitable for dry to moist environments.
This mat is a good one for industrial settings and standing work stations, and its textured surface patterns and beveled edges provide extra safety. They come in many sizes.
This is a good choice for an area where employees need relief from potential fatigue-related injuries. Offering support and cushioning, this product will bounce back to its original shape after standing on it.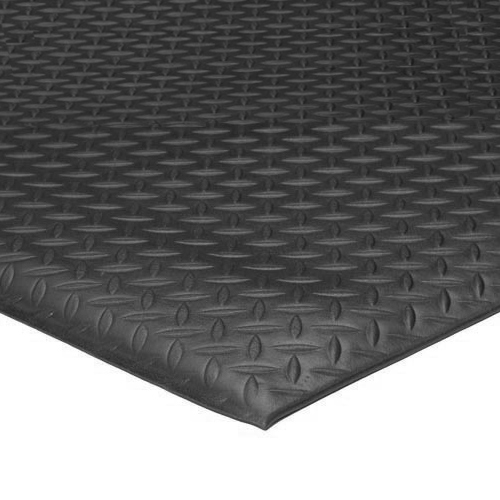 The Diamond Deluxe Soft Foot 3x5 Feet Black mat is a diamond patterned ergonomic mat that delivers superior comfort and cushioning underfoot. It reduces pressure pain caused by prolonged standing, and it's great for factories, work stations, labs, service areas, and industrial settings.
This mat is made in the USA and has a wear resistant surface skin. Made of closed cell vinyl foam, it is recommended for dry to moist environments.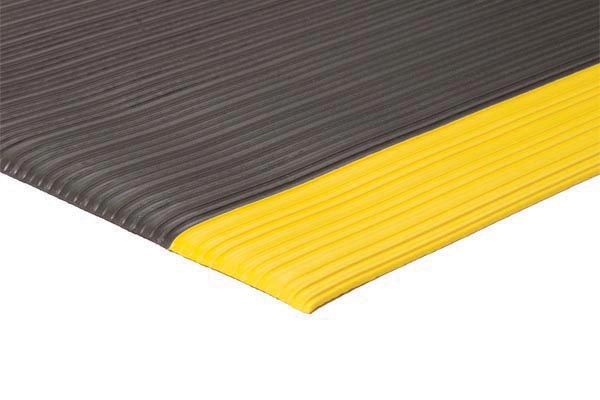 Safety Soft Foot 3x5 feet mats provide cushioning under foot, insulative value, anti-slip benefits, and anti-fatigue properties.
This particular product has bright yellow borders to increase safety awareness, and it's made in the USA with either a ribbed or pebbled surface.
Greatmats - For The Best Selection Of Ergonomic Mat Products
The products highlighted are among the best available anywhere, and although they have some differences in design, style, and suitable applications, they are all top notch and made to last. They are also affordable, easy to install, versatile, dependable, and attractive.
When you're ready to purchase one of these mats, or, if you want to learn about the many other anti-fatigue products available, just reach out to the Greatmats' staff. They can answer any questions you have and help you determine which product is perfect for your setting. No matter which one you pick, you can't go wrong when you shop at Greatmats.