Top Tap Dance Flooring Considerations
By Kif Richman Created: July, 2017 - Modified: August, 2023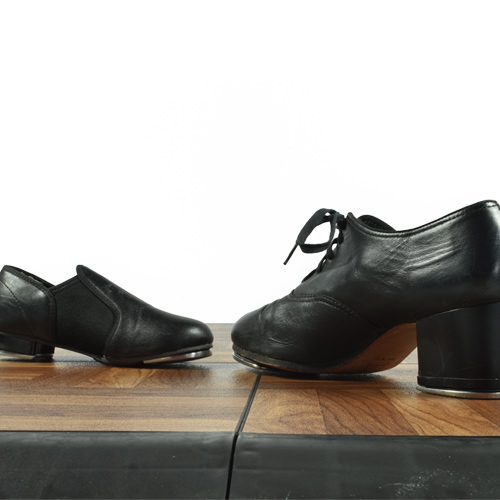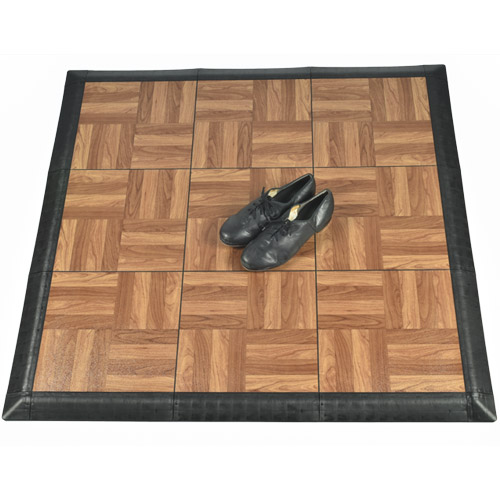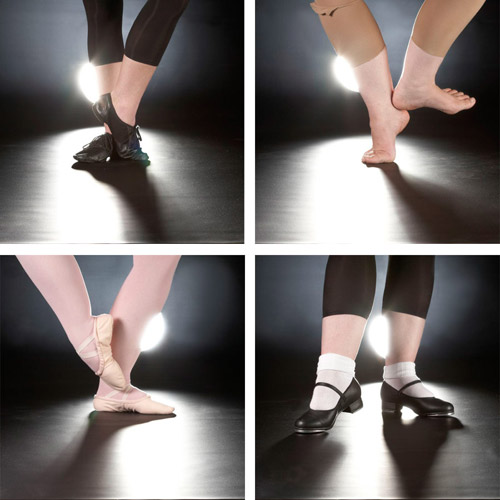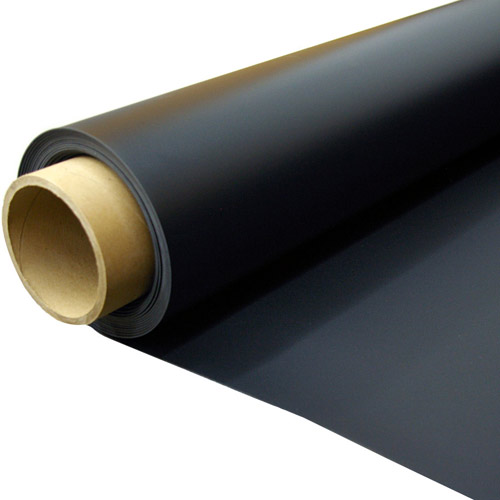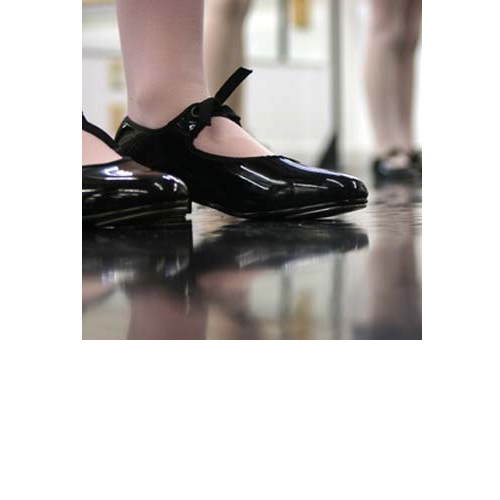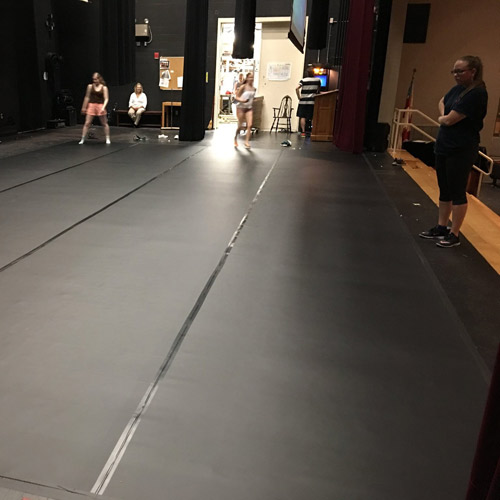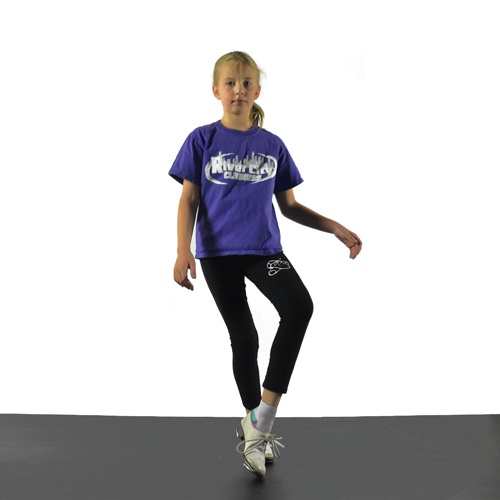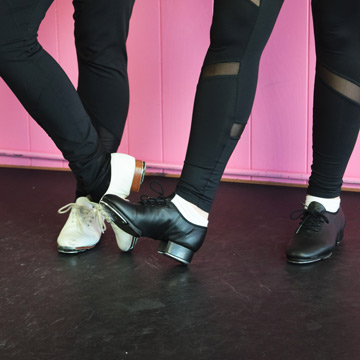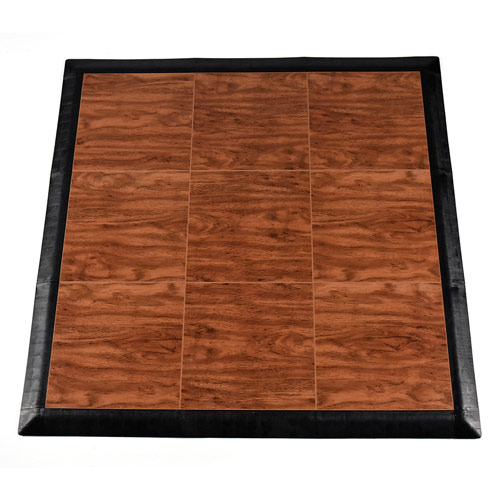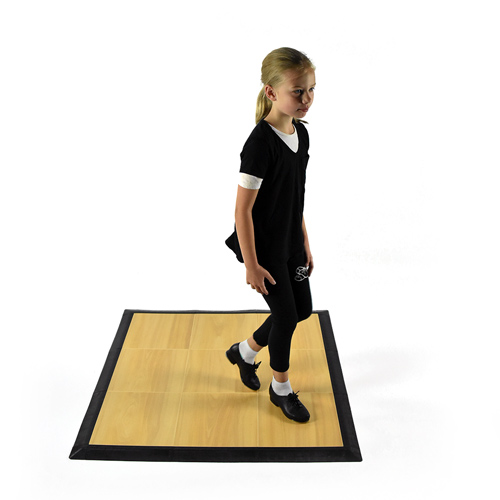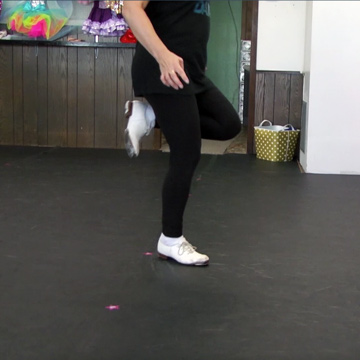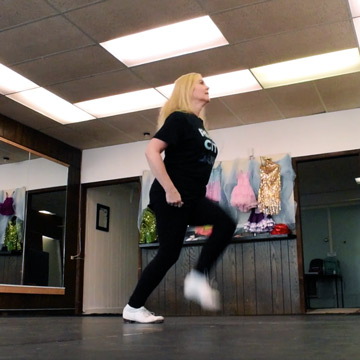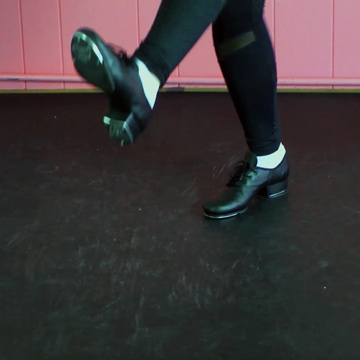 Tap dancing is one of the most challenging and engaging activities you can find.
It involves balance, grace, speed, and precision, making it incredibly difficult to learn and nearly impossible to master. If you're going to participate in this sport, expect to be challenged; you can also expect a rewarding activity that is fun and interesting.
Tap dancing calls for special shoes, but it also requires special flooring with very specific qualities. Do you know what to look for in a tap floor? Let's look at some of the special considerations for your portable tap floor so you can get the right product to meet your needs.
Top Flooring Considerations for Tap Dancing
Sound
Tap dancing is all about the sound. If you're going to select a tap dance floor for your tap group or at-home practice, it needs to have a sharp, reverberating sound that allows you to hear the tone loud and clear. The surface should be hard enough to deliver the classic ''tap'' that we all love.
When you select a portable tap floor, make sure it gives plenty of sound, especially when used with tap shoes. The sound should be loud and sharp, but not hollow and certainly not faded. This will ensure quality tapping for years to come.
Durability
Long-lasting durability is also essential for your tap floor. Because tap shoes are hard, they can quickly wear away a flooring surface. Add in the fact that tapping is rapid, fast, and repeated over and over again and you have the recipe for immediate wear and tear.
When you are looking for a tap mat, be sure it is made from a quality surface that is durable and strong. You may even want to check for a warranty just to be sure that the product will last.
Portability
Tap dancing can be performed in any location. From school auditoriums to gym floor to church activity centers, you never know where you might have to perform. This makes portability all the more important for tap dance floor mats or practice pads.
But what do we mean by portability? Not only should the flooring be completely removable, it should also be lightweight, allowing nearly anyone to assemble and disassemble the tap floor with ease. It should also set up easily and not require special adhesives, tapes, and special connections.
Scuffing
As we said earlier, tap dance requires fast, repetitive movements with hard-soled shoes. This can be bad news for dance floors that aren't scuff-resistant. Tap dancing requires an amount of elegance, and a scuffed dance floor can ruin the appeal. Obviously, you don't want your dance floor to break into pieces, but you also should not have unsightly scuff marks.
When searching for the right tap board, make sure it is scuff-resistant so it will give you years of quality performance and reliable support.
Size
Having the right size is essential too. In many cases, the ''right size'' will depend on your specific needs. For example, if you need a portable dance floor, you will likely want a smaller size. In this case, a 3x3-foot portable tap floor should suit your needs.
However, you can also choose a larger dance floor, or purchase multiple interconnecting tap dance tiles to create a wider space. In many cases, a wide space is the right choice if you have a permanent tap floor, like the type you'd find at a dance studio.
Weight
The specific weight of the tap mat will tie directly into its portability. If the tile is significantly heavy, it can be difficult to move, so if you are looking for something that is portable, you'll absolutely want a lighter product.
However, if the tap board will be placed permanently, you can likely choose a heavier option. Whatever your needs, be sure to note the overall weight of the flooring surface.
Ease of Storage
When you disassemble the dance floor, where will it go? Ease of storage is essential for portable tap floors and temporary spaces. In many cases, you'll need to load it into cars, vans, or school buses, so the ability to fit into small spaces becomes important.
You'll often find tap flooring in the form of tiles, which can be taken apart and stacked, or in rolls, which will roll up and can be stored in many different locations, including car trunks or closets.
What Surfaces can it be Installed Over?
While some tiles and temporary mats can be installed over virtually any surface, you want to make sure the product you choose can be laid over the specific surface you need to cover. You may be placing the tiles over the carpet, hardwood, or ceramic tile. You may even place them over concrete.
If you are choosing a portable tap floor, make sure you find a product that can be installed over nearly any surface so you can use it wherever you go.
Price
While specific price should never be the only factor in your decision, it needs to be considered. Whether you are choosing a tap floor for your home, a business, or for a community organization, budgets matter. You need a quality product that fits your budget and gives you years of support.
Take a close look at the price and be sure that you understand what is included. Will the tap dance mat or pad come with edging and corner connectors? Will it need a subsurface? Will it need surface protection? Take the time to ask these questions and you will be able to find a product that fits your budget while avoiding any surprise expenses.
Top Products for Tap Dance Floors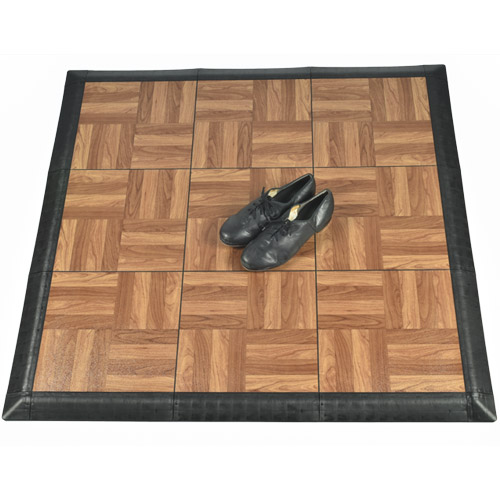 Tap Dance Floor Kit 9 Tiles
Tap dancing is an activity that requires very specific flooring. Fortunately, Greatmats provides the Tap Dance Flooring Kit, which has nine panels of durable vinyl tiles that give a superior surface for your favorite activity. With a modular design, no special adhesives will be required. You can take it anywhere, and the setup is extremely easy and simple.
Each tile on this dance floor is one square foot. When combined, you'll have a 3x3-foot space to practice or perform all of your tap dance moves. It also comes with six male borders, six female borders, and four corner pieces to provide a clean, finished appearance. For a larger dance floor, you can also order multiple tiles
Each tile weighs roughly two pounds, so moving them from place to place is simple. Because the tiles can be taken apart and stacked, storage becomes easy as well. The interlocking tiles are made in the USA and come with a 5-year warranty for added reassurance.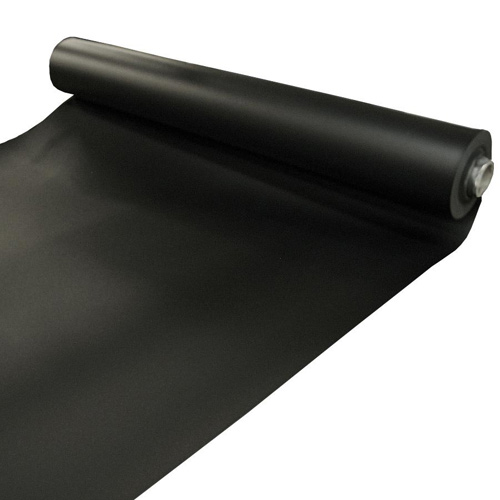 Adagio Cut Lengths
Non-absorbent, non-reflective, and skid-resistant, this flooring makes the perfect surface for many different areas, including tap dance floors. The product can be cut to the exact length you require, so whether you have a large area or a small corner for dancing, you can get the size to fit your needs. It makes a perfect dance floor for both hard and soft shoes, and it's easy to roll out. Installation can be done with nothing but tape.
Although the flooring can be cut to specific lengths, it comes in widths of 5.25 feet. It must be ordered to a minimum of 6 feet but can come in lengths as long as 101 feet. Thanks to an advanced manufacturing process, this tile will not delaminate.
Made from durable vinyl, the tile can be used as a temporary or permanent tap floor. This flooring is available in grey and black, but for tap dance flooring, we strongly recommend black, as tap shoes can leave ugly scuff marks on grey flooring. All tap shoes will leave some non-color markings on the floor, but these markings will not be as noticeable on black surfaces.
Adagio Touring Cut Lengths
For a portable tap floor, few products are as functional and reliable as the Adagio Touring, which comes in 5.25-foot wide sheets that can be assembled to create the perfect dance floor no matter where you travel. If you are part of a practice or competing tap dance group that visits many different areas, you will appreciate the convenience and durability of these flooring pieces.
These rolls are not only tough and durable, they are lightweight and easy to move. They are also non-absorbent. so they won't collect moisture. This allows them to remain in better condition for much longer and they won't harbor mold or mildew.
Portable Tap Floors and Everything Else You Need
Greatmats is proud to offer a large selection of top-quality products for many different surfaces. From tap dance flooring to horse stall mats, our vast selection of mats and floor tiles will deliver the traction, support, and long-lasting durability you need.
From quality products to outstanding service, we have everything you need for a high-quality surface. Contact us today to learn more about our tap floor options. You'll see why so many people across the country turn to us for all their specialty flooring needs!