Jazz Flooring - Top Flooring Considerations for Jazz/Swing Dance
By Kif Richmann Created: July, 2017 - Modified: October, 2023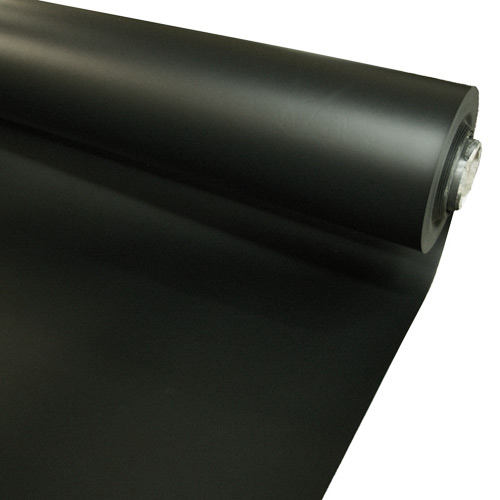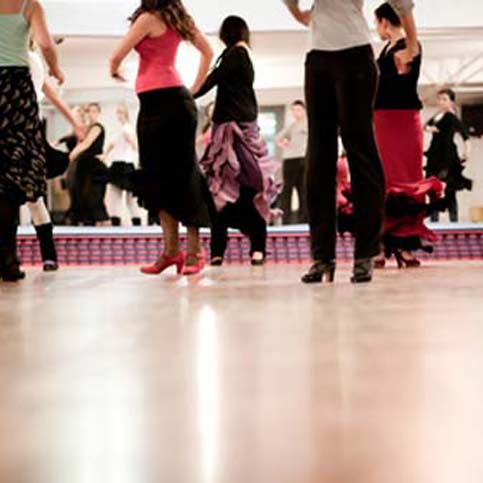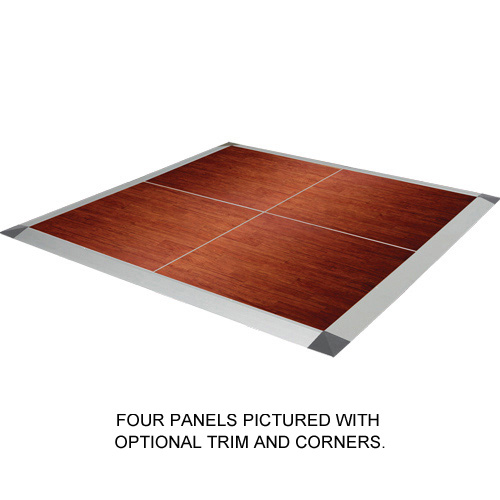 Do you love swing dancing? Do you participate in an annual swing show or perform jazz dance routines on a regular basis? Then you need the right jazz dance flooring.
When choosing a product for your dance floor jazz, be sure to consider these important factors. When you take these factors into account, you're sure to find a high-quality product that will meet your specific needs!
Top Flooring Considerations for Jazz/Swing Dance
The Types of Shoes You Wear
There are many different types of shoes for swing dancing, so you need to carefully consider what you will be wearing and use this to choose the right swing dance floor for your specific needs. Women will often wear shoes with leather soles, which allow for spinning and twirling, but they rarely wear rubber soles, as this hinders dance moves. In most cases, a flat-soled shoe is best for women, as it provides a solid base for dancing.
The same basics features apply for men. A leather sole often provides the best performance for your dancing needs. In some cases, you may be able to have male dress shoes modified with a dance sole, which can be installed by a professional shoe store.
When you understand the type of shoes you and your dance group will wear, you can make an informed decision on your jazz dance floor.
Will You Need Sub-flooring?
Sub-flooring is another important consideration for swing dance flooring. In many cases, you will be performing over gymnasium floors or on stages that have hardwood panels. You may even be performing over a tile surface or concrete. Sub-floorings can often provide the protection you need for the underneath surface, maintaining the quality of the floor while allowing dancers to perform their routines.
If you will be moving your flooring from one location to another, it's best to have sub-flooring available, as this will help you install the swing dance floor over any surface. When you purchase, research whether or not you will need a specific sub-flooring.
What Size of Dance Floor Will You Need?
It's a pretty obvious consideration, but it often gets overlooked until after a purchase is made. Depending on the specific type of swing dancing you perform, you may need a lot of space. Swing dancing can involve lots of kicks, twirls, and energetic physical movement, which calls for plenty of space.
With swing dancing, it's usually best to have lots of space for every dancer. Consider the areas where you will be performing and make sure you purchase enough jazz dance flooring to cover the surface. You don't want the dance flooring to be too small and result in damage to the existing floor.
Durability
Jazz and swing dancing involve lots of energy and pep. Quite frankly, the flooring will take a pounding during jazz dance routines, so you need a surface that can withstand the abuse. One of the most important qualities for a jazz dance floor is durability.
Jazz flooring made from durable vinyl often gives the best combination of performance and strength. They allow dancers to glide across the dance floor yet won't be destroyed after a few uses. Rubber is extremely durable, but it can grab shoes and prevent the graceful maneuvers of a swing dancer.
Installation Process
Installation should be extremely easy as well, especially if you will need a portable jazz or swing dance floor. When you lay out the flooring, you should be able to install it quickly and with very little hassle. Be sure to consider the installation process outlined with the product before you buy and use this information when considering your purchase.
For swing groups that will travel to different locations, having a dance floor that you can lay out without special connections or adhesives is very important. You should also be able to roll up or disassemble the mat and remove it quickly, allowing you to move to the next big show!
The Right Amount of Slip-Resistance
While you don't want a mat that will have too much traction, you also don't want one that leaves your dancers slipping and sliding uncontrollably. The swing dance floor you purchase should have a strong balance between slip-resistance and give. Because swing dancing involves lots of spins and twirls, having too much grip will disrupt the dance moves, but it can't perform like an ice rink either.
Once again, this makes vinyl a strong choice, as foam and PVC tiles may not provide enough slip-resistance, while rubber will provide too much grip.
Do You Need a Specific Color of Pattern?
Swing and jazz are all about style! What's the style for your dance hall? If you want to add a bit of flair to your performances, you can choose a swing dance floor that has a specific color or patterns and gives your space a unique quality.
There are many options for dance flooring surfaces, including faux-wood veneers, white and black tiles, and colorful options as well. No matter what specific style you want to create, there is a dance floor tile to meet your needs.
Pricing
Pricing is always an important consideration when purchasing jazz dance flooring. Dance floors for jazz have lots of special considerations, but you need to carefully weigh your budget to make sure you are purchasing an item that is affordable and within your means.
Many swing troupes have tight budgets, so be sure to look closely at the price and consider whether you will need to purchase extra adhesives, connectors, borders, and other accessories.
Top Choices for Jazz Dance Floor
Rosco Adagio Full Roll
This high-quality flooring
is perfect for as a jazz dance floor. It can be rolled out onto nearly any surface and is durable, flexible, and strong. Although it provides good slip-resistance, it also allows jazz and swing dancers to perform all their favorite moves. This makes it perfect for any traveling dance show or swing dance group, and can even be used for dances like hip hop and ballet.
The roll-out mat is made from high-quality vinyl that has a thickness of 1.5 millimeters. The mat requires no special adhesives, although tape may be required to keep the rolled-out flooring laying flat. It measures 5.25 feet in width and can be used to cover a large areas quickly.
Available in black or grey, this mat will resist scuffing and scratches and can be used with a wide variety of dance shoes, including swing dance shoes for both men and women. It is easy to store, install, disassemble, and maintain making it ideal for travel.
Dance and Stage Pro Full Roll
If you want a dance floor that is more refined, consider the
Dance and Stage Pro Full Roll
. This product measures 6 feet in width and can be ordered in lengths of 60 feet, but it can be ordered to a specific length. It has excellent durability, making it ideal for all types of dance shoes, especially soft ballet shoes and even swing dance shoes.
Dance floor jazz can be performed on this roll-out mat without damaging the product. It is made from reliable vinyl and has a straight edge. With three millimeters of thickness, it is incredibly strong and can hold up against years of dancing.
One of the most popular features for this dance floor is that it does not require special adhesives. Tape, however, will be required. This durable marley flooring will give you advanced performance for your dance floor jazz, making it a top product for any facility or dance hall.
Portable Dance Floor Seamless Wood Grain Cam Lock 1/2 Inch x 3x3 Ft.
Looking for a dance floor that you can take wherever you travel? Then you need this
outstanding portable dance floor
. It comes with top-quality panels that give you plenty of space to perform all of your maneuvers. With an interlocking connection system, the dance floor comes together perfectly and holds strong for a long time.
It is made from a wood parquet top surface with a strong base that helps the dance tile last for years. It conveniently stores away when you need to remove the swing dance floor, but can be quickly assembled to give your dancers a high-quality surface.
The top finish on these swing dance floors are some of the most beautiful you can find. The top wood finish looks great in nearly any setting and will help you have the best possible style for your swing show. Elegant and graceful, this is the wood grain dance floor you need for your next performance!
Find Your Swing Dance Floor with Greatmats
Greatmats is proud to offer a huge collection of items for dance floor jazz and other forms of dancing. If you need a reliable, durable specialty flooring, contact the team at Greatmats and we'll do what it takes to ensure you have the right product for your specific needs.
From outdoor patio flooring to indoor workout mats, we have everything you need for a high-quality surface.