Customer Testimonial - Max Tile Home Gym & Dance Floor
By Paige Cerulli Created: October, 2023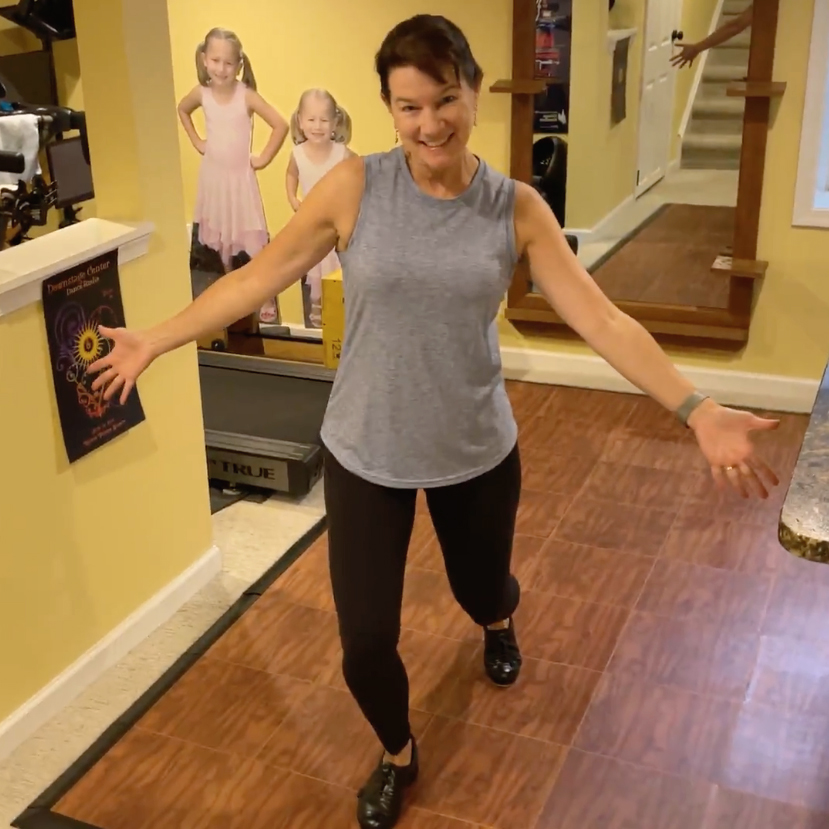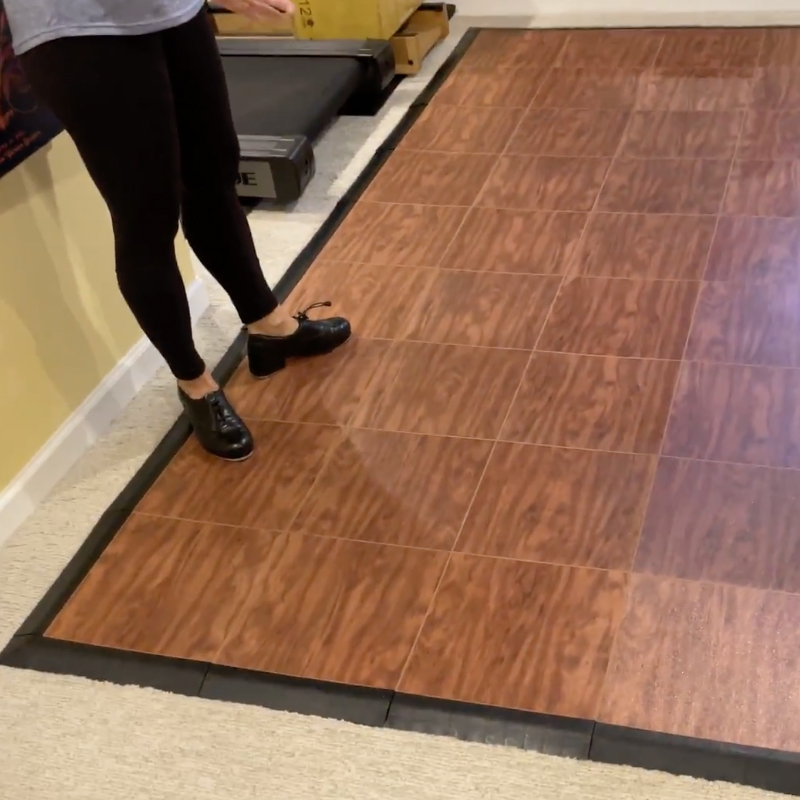 "In 2020 when the pandemic hit, I wanted to set up a home gym, so I used a piece of plywood here and quickly I realized that wasn't going to work," explains Amy. She did some online research and found Greatmats, then called the customer service team. "A wonderful woman walked me through what my options were for my needs, and we settled on the Max Tile Raised Floor Tile," says Amy. "I've been happy ever since."
Amy's home gym space is created with the Max Tile Raised Floor Tile in the cherry plank finish. The tiles also have borders, which creates a clean and smooth edge. "It is nine squares by five squares, and each square is 12x12 inches," says Amy.
She explains that the installation process was simple and easy. "It was very easy to install. It installs much like a puzzle where you just push the pieces together," Amy notes. "And I'm very pleased to say that it's been intact for two and a half years. It never comes apart, and I use it every day."
The tiles have proven to be a versatile addition to Amy's home. She uses them daily for everything from dance to Zumba to cross training to yoga and even to combat. "I'm very happy with the product," she says.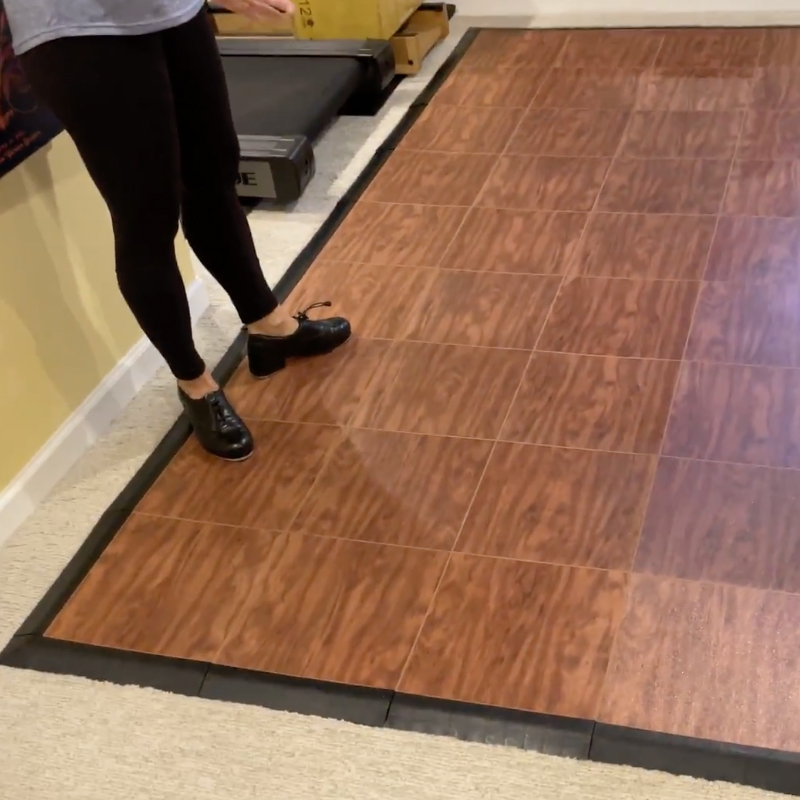 About the Max Tile Raised Floor Tile
The
Max Tile Raised Floor Tile
is a highly versatile option, suitable for Amy's many uses and more. It's an ideal choice for use as basement flooring, sports court floors, garage gym flooring, aerobics flooring, trade show flooring, utility room flooring, showroom flooring, and as a portable dance floor.
That versatility is a result of the tile's durability. The tile is crafted from waterproof materials and can withstand repeated installations. It features UV resistance, so it can withstand UV rays that might come in through a window or reach the tile during installation in an outdoor tent.
The waterproof design means you can install the tile in areas like basements and garages where moisture might be an issue and could destroy other types of flooring. The tiles' raised design allows air and moisture to circulate beneath the tile, helping to speed the drying process without having to remove the floor. That faster drying process also helps to reduce the chance of mold and mildew forming.
The tiles can also be easily removed if needed, such as in the event of a serious flooding incident or when you need to relocate or store them away. Hook and loop tab closures fit together securely, and there are no tools needed for installation. That DIY-friendly installation means you can use the tiles in many ways, including as a temporary flooring solution. Since the tiles don't weigh much and are conveniently sized as 12x12 inches, they are easy to transport and store.
When you buy these floor tiles, you can choose from 12 highly realistic wood grain options for the aesthetic that you need. The wide variety of finish options increases the tile's versatility, and chances are there's a finish available that will look great with your existing decor.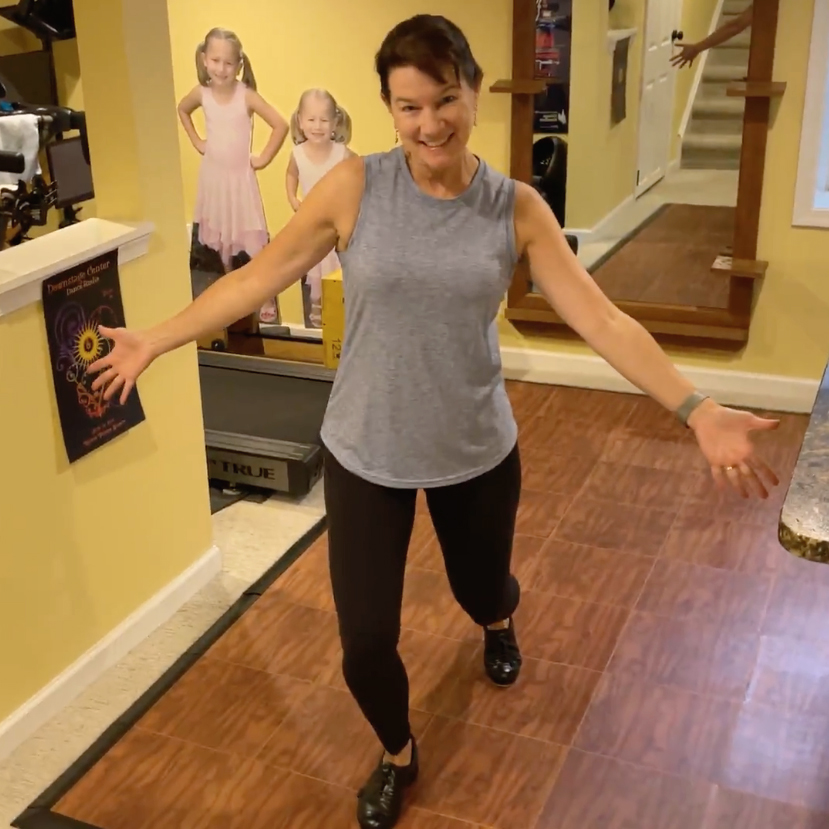 Ordering the Max Tile Raised Floor Tile
Whether you're looking to build a home gym like Amy or want to explore these tiles for flooring solutions for trade shows, a temporary dance floor for your event facility, or for some other purpose, these floor tiles are a versatile and highly durable solution. Our customer service team is happy to help you explore the best flooring products for your needs, provide shipping quotes, and help you choose the right product for your project.