How Much Do Horse Stall Mats Cost?
By Lisa Hobbie Created: October, 2020 - Modified: March, 2021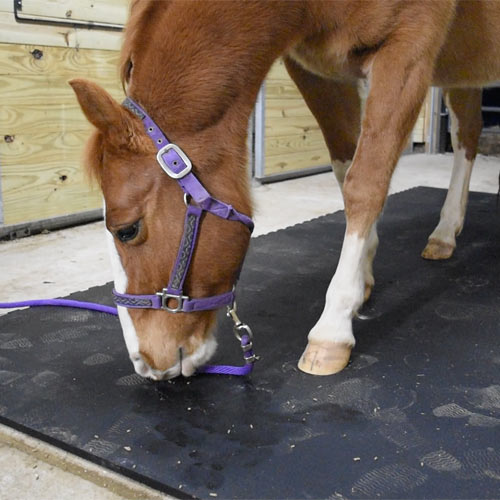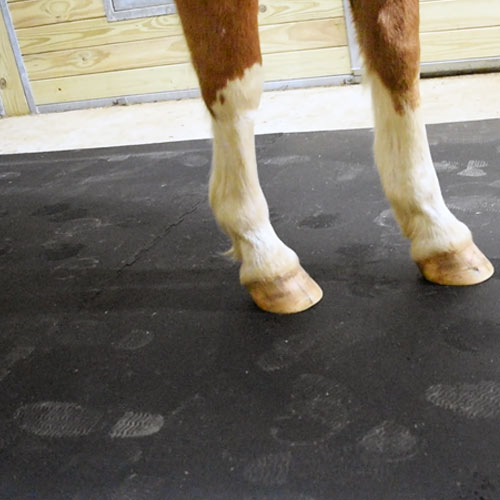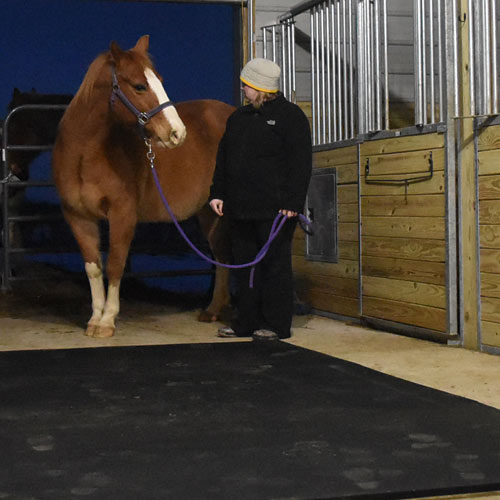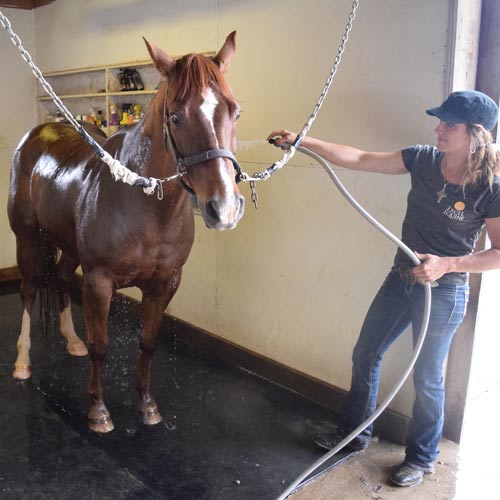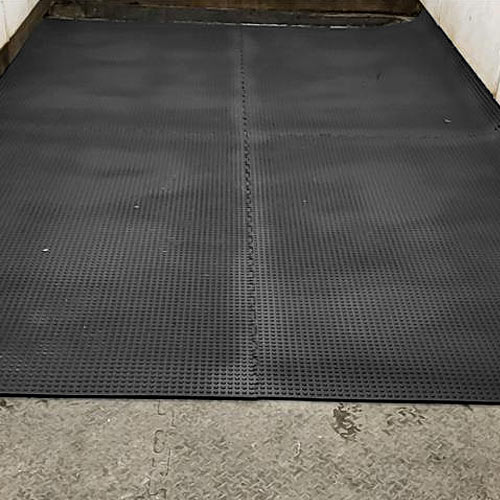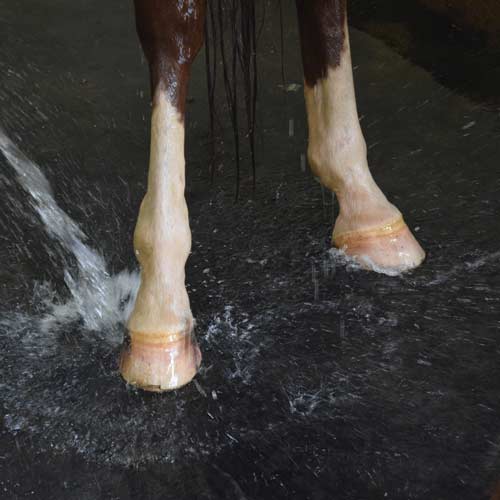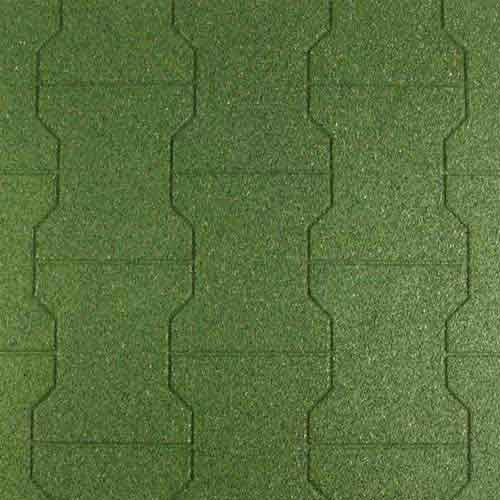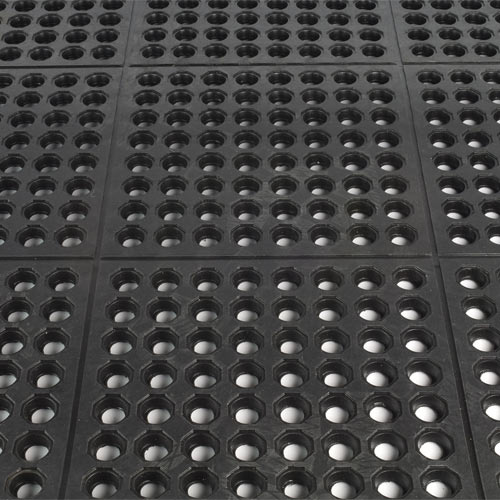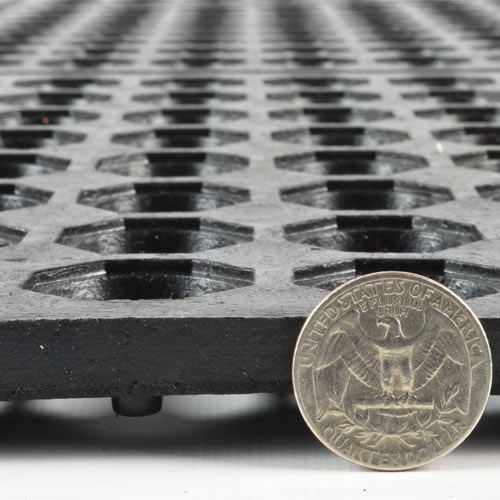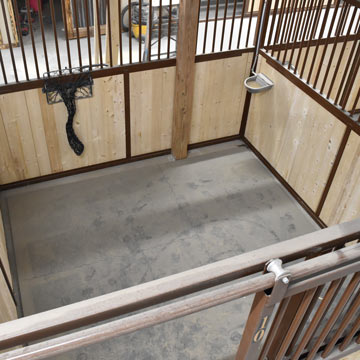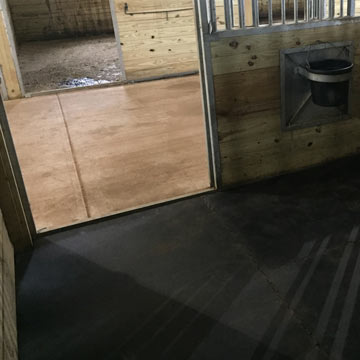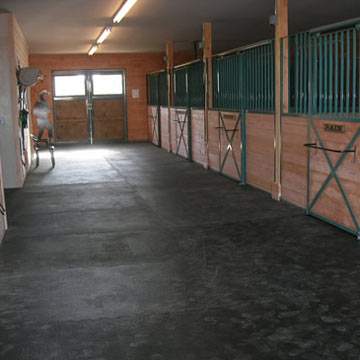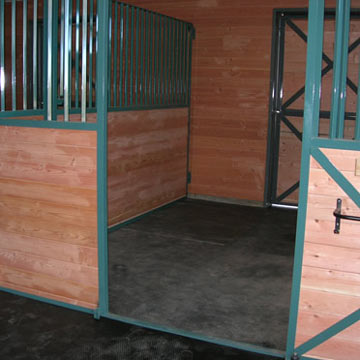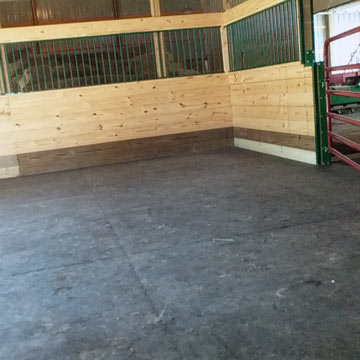 Horse stall mats are among the most versatile mats available. They can be used for so many things aside from providing flooring on a farm. These durable rubber mats work well in garage settings, a home gym, vet clinic, under dog crates or in kennels, basements, and so much more. 
They are a cheap way to provide a solid and durable footing that is non-absorbent and resistant to most stains. Rubber stall mats are heavy duty - simply because they are designed to support large and heavy animals, including livestock. 
Greatmats is your one stop shop for horse stall mats, with numerous different styles, sizes, thicknesses and installation types. 
So how much do horse stall mats cost? Here's a brief rundown of examples of horse stall mats in different price ranges.
4x6 Button Top Horse Mats - Around $1.80 per square ft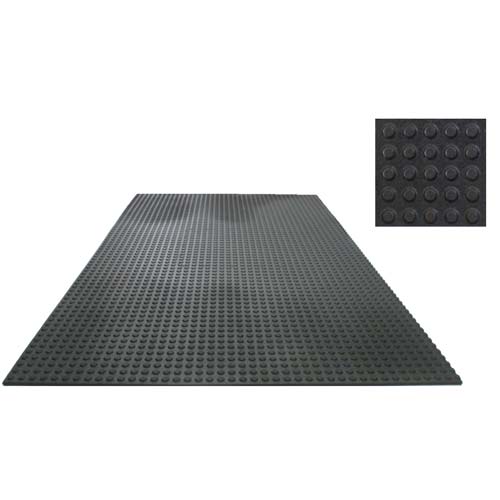 On the low end of the price range, these
⅜ inch thick button top horse stall mats
are a mix of affordability and top quality. These really do an excellent job providing sure footing - for you or your animals! Even when these mats get wet, the button top surface provides great traction and stability. 
The 4x6 mats are just over $1.80 per square foot. This would be a suitable mat for an entrance area or wash bay where mud and water could be tracked, or, an area of a garage or gym where dampness could be present. 
These mats are non-porous and aren't impacted by freeze and thaw conditions, so they perform well in extreme temperatures. Made from 93 percent recycled content, this mat is easy to install, heavy duty, and provides comfort and protection for you and your animals.
2x2 Equine Paver Tiles - Around $8.90 per square ft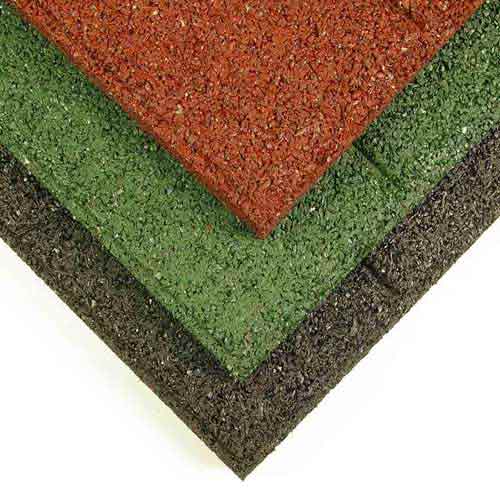 At the opposite end of the price spectrum are
1.25 inch thick equine pavers
. These designer horse stall mats provide excellent shock absorption in the form of colorful 2x2 foot paver tiles. 
These are made from 100 percent recycled rubber, and they combine outstanding performance and unmatched longevity. They provide safe footing in many settings, including horse stalls, wash bays, parade areas, breeding barns, and tunnels. 
This product is super easy to install and maintain, and once in place, they do an excellent job controlling bacteria and dust. This product will cost around $8.90 per square foot.
Bundle of 25 Rubber Horse Stall Mats - Around $1.80 per square ft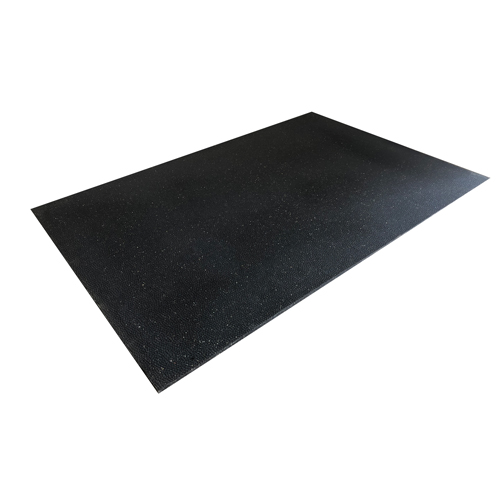 Another horse stall mat with great economical value is this
bundle of 25 horse stall mats
. The bundle of 25 features a product that has a trued straight edge for a perfect fit. 
The ¾ inch thick mats are made in the USA from 100 percent recycled rubber, and are completely non-absorbent. 
These mats provide protection and comfort with 23.17 square feet of coverage per mat at a cost of about $1.80 per square foot. The bundle comes with a 12-year warranty and provides superior traction. 
If used in livestock settings, these mats lower bedding costs, and the non-porous mats guarantee a waterproof barrier in even extreme temperatures. This is a great product at an awesome value! 
1/2 Inch Thick 4x6 Horse Stall Mats - Around $1.90 per square ft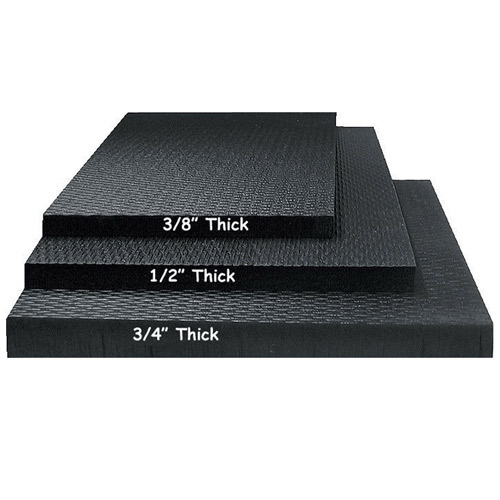 These
horse stall mats are 4x6 and ½ inch thick
. They are also available in ⅜ inch and ¾ inch thicknesses. These mats are totally non-absorbent, providing lower bedding costs and shorter clean up times when used in stalls. 
They are made in the USA with recycled content, and they provide excellent comfort, traction, and protection at an affordable price of about $1.90 per square foot at a ½ inch thickness. 
They are guaranteed not to roll, buckle, or curl, and their non-porous structure guarantees a waterproof barrier in regions where extreme freezing temps exist. These horse stall mats deliver a high-performance floor with a 12-year warranty.   
3x3 Foot Horse Ring Mats - Around $2.40 per square ft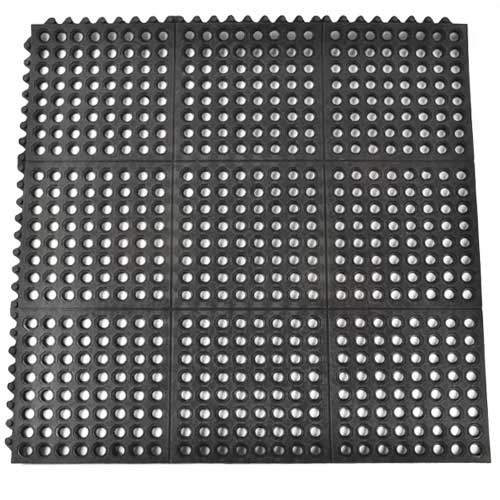 For
horse stall mats that are designed for excellent drainage
, these are it. Perfect for wash bays and other indoor or outdoor wet areas, these ⅝ inch thick mats are made from durable waterproof material, are versatile, durable, anti-fatigue, and anti-slip, and they provide a safe and sure footing for your animal. 
The ⅝ inch thickness makes them ideal for equine or industrial applications, and each rubber ring mat measures 3x3 feet - yielding 9 square feet of coverage at a price of around $2.40 per square foot. They come with a 1-year limited warranty, and will last much longer than that.
Greatmats for your Horse Stall Mat Needs!
Aside from those products highlighted, Greatmats offers a wide variety of horse stall mats. The options listed are some of the popular choices, but they only scratch the surface of what Greatmats has to offer. 
Horse stall mats improve the look of your equine space, or provide an affordable workout mat option, and as each review will reflect, the mats offered at Greatmats are the best for sale anywhere. With many additional EVA and rubber mat options beyond those highlighted, including those with little to no odor or smell, those that interlock and others with straight cut edges, there are stable mats for any space, budget, or style preference. 
Greatmats provides the best in service and quality, and representatives are standing by waiting to help you choose the mats that are best for your application, space, and budget.