Cheerleading $1000 Giveaway Winner Denfeld High School
By Brett Hart Created: August, 2017 - Modified: October, 2019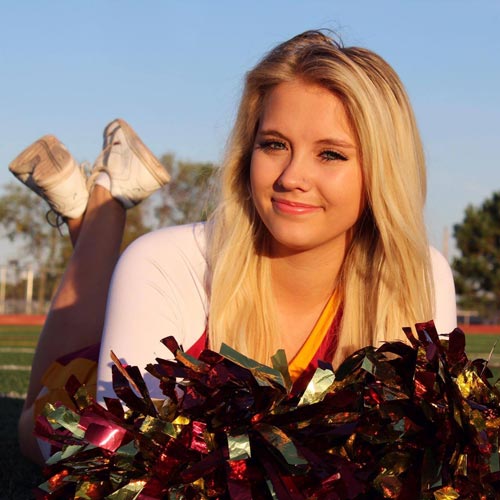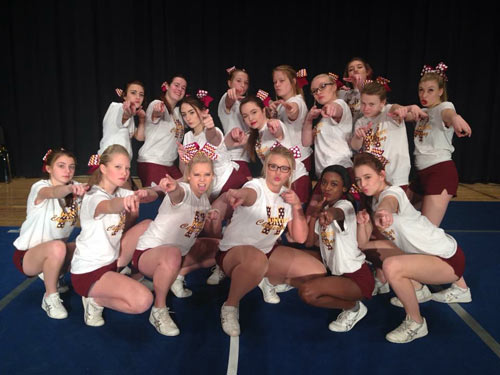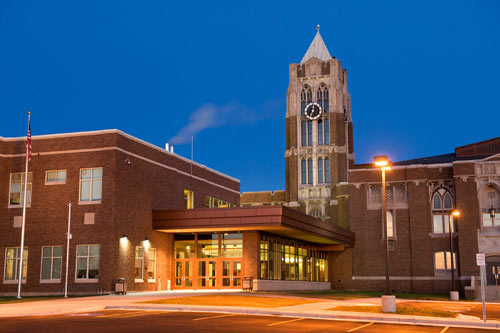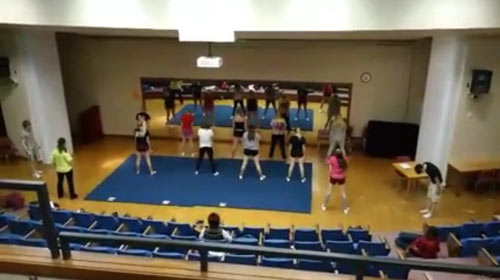 Duluth Cheerleader Helps School Win $350 and New Mats
Jenna Unden, a junior at Denfeld High School in Duluth, Minn., put her school spirit on full display over the last month and a half when she rallied her school and community to win new cheerleading mats and $350 cash in
Greatmats $1000 Giveaway: Cheerleading Edition
.
While scrolling through her Facebook news feed at the beginning of March, Unden came across a post from a Wisconsin-based specialty flooring company calling for entries in the Greatmats $1000 Giveaway, which offered offered new mats, cash or a combo of the two to one lucky cheerleading program - and its associated school athletic department.
''I entered because I thought our team had as good a chance as everyone else to win the contest,'' Unden said. ''I thought I would enter us and see where it would take us.''
That entry took her cheerleading team and Denfeld High School to winning the Grand Prize, but not without a little hard work and networking.
Thirty-one entries hailing from 19 different states across the country were chosen to participate in the second stage of the contest - a two-week long social media vote. Denfeld High School needed to be among the Top 5 vote-getting schools/cheer programs to make the finals. After learning that her entry had made the cut to reach the voting round, Unden went right to work, recruiting her teammates to start spreading the word about the contest and how to vote. Part of that process also included reaching out to Duluth Mayor Emily Larson and local country radio station B105, KKCB-FM. Two days into the vote, B105 DJ and former Denfeld Cheer Coach Cathy Kates wrote a blog about Denfeld's entry in the contest, and votes began pouring in.
The tightly-contested competition came down to the final day to determine which five of those 31 entries would become finalists. After more than 17,000 total votes were compiled in the national contest, Denfeld found itself edging out Walla Walla High School (Walla Walla, Washington) by just 33 votes for the final qualifying spot with 861 votes. Also making the finals were Mount Gilead Middle School (Mount Gilead, Ohio), Bradford Area High School (Bradford, Pennsylvania), St. Mark Catholic School (Peoria, Illinois) and Boone Grove Middle School (Boone Grove, Indiana).
Greatmats, which chose the winner from those finalists, was impressed by the professionalism and creativity of Unden's entry, and decided to award Denfeld High School and its Cheerleading Program the grand prize. Denfeld Cheer Coach Stephanie Reinsch-Peterson chose to claim $500 worth of Greatmats mats for the cheerleading program which is almost entirely self-funded through fundraisers.
''This is a huge deal to us... and a great treat for the girls,'' Reinsch-Peterson said, emphasizing how proud she is of her team and its dedication. ''Jenna is a great role model. She is enthusiastic and always willing to go the extra mile. I'm really proud of her.''
''We are so grateful that we were chosen, and will use the mats to our advantage and safely stunt,'' Unden said. ''It blew my mind when I found out that we indeed have won the contest. It means so much to my team to know that all of our hard work has paid off!''
Denfeld High School Activities Director Tom Pearson opted for the $350 cash option for the school athletic department, instead of $500 in Greatmats Athletic Flooring or Mats.
View Unden's Denfeld High School submission into Greatmats $1000 Giveaway.
Consolation Prizes
While only one school is awarded the grand prize, Greatmats is offering special ''Thank You'' discounts to all other qualifying entries. Each of the other four finalists will receive an 20 percent discount on the lowest listed price for any single order from Greatmats in the next 12 months. The remaining 26 qualifying entries will be offered an additional 5 percent discount on the lowest listed price for any single Greatmats order in the next 12 months.

Jenna Unden
Denfeld High School
Duluth MN 55807