Cheerleading Giveaway Entry - Denfeld High School
By Created: August, 2017 - Modified: August, 2019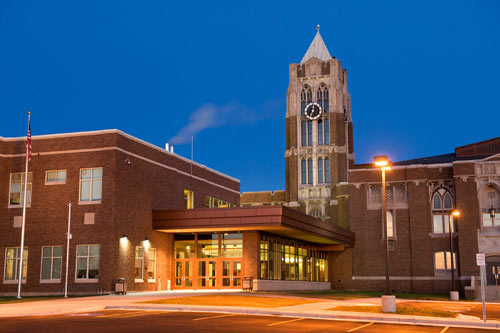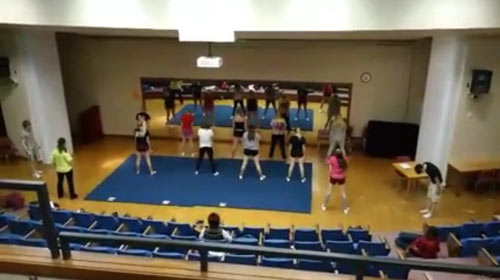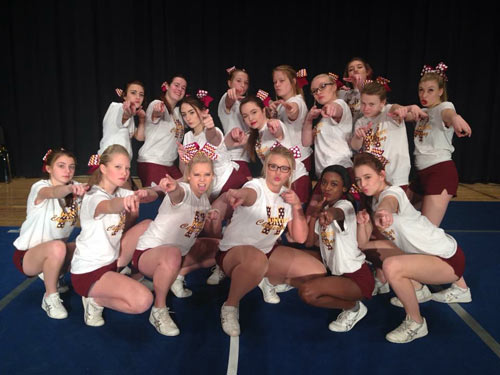 My name is Jenna Unden, and I attend Denfeld High School in Duluth, Minnesota. I am a junior, soon to be senior, and this is my second year on my cheerleading team.
If my school were to win the mats or cash option, I believe they would put the money towards all the sports at our school. We don't always get a lot of funding for our teams here.
I know for sure our cheer team could use the money and mats! The girls on our team have to pay for almost everything because we do not get a lot of funding. Some things include uniforms, poms, cheer camp, warmups, etc. You name it.
We would be so extremely grateful to receive a prize like this for our cheer team and athletic department.
We also don't have too many mats to use on the cheer team because they're not the cheapest to buy. The ones that we do have are pretty old. New mats would be so awesome for us to use and we would take great advantage of them!
I have provided the room that we have to practice in, an exterior view of our high school and a team picture! Thank you so much!
Sincerely,
Jenna Unden

Jenna Unden
Denfeld High School
Duluth MN 55807