Cheerleading Giveaway Entry - Case High School
By Created: July, 2017 - Modified: August, 2019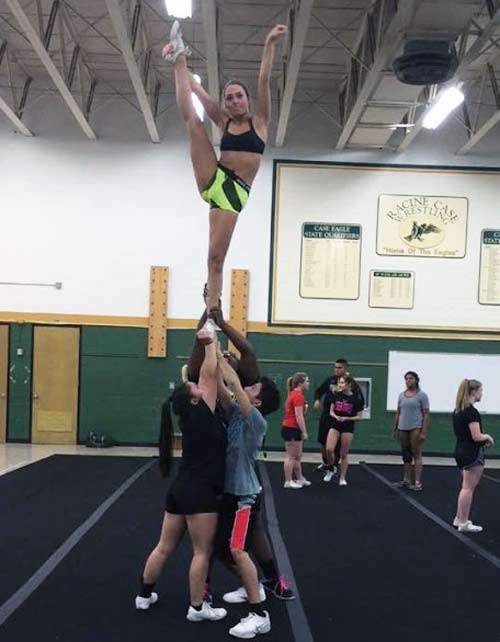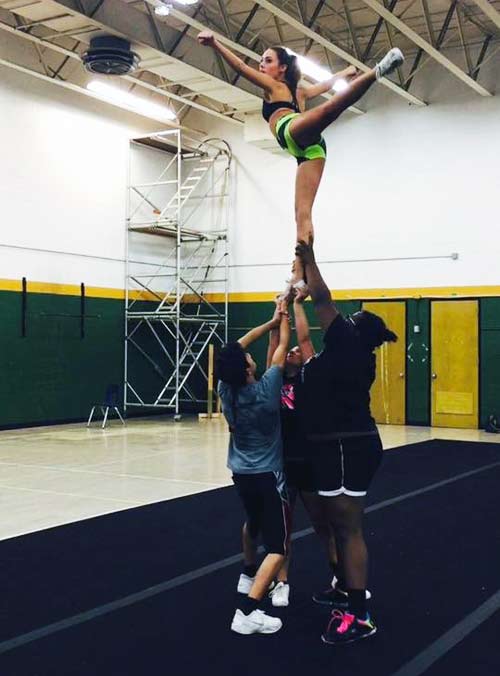 My name is Caila Holsapple, and I am part of the
Case High School Varsity Cheer Team, Competition Team
. I am entering in this contest because I believe this money and equipment will not only help our team, but also our athletic department.
So far our high school competition team has only been to state once. The time we went to state was my freshman year, now I am a sophomore. This cheer season has not only been rough on our team but our program. We had a rocky road from losing our cheer coach to losing a girls' dad, making her unable to cheer further. The bumps we hit along the way did not stop the drive we had to succeed and the love we had for the sport.
Our cheerleading program has five teams: Varsity, Junior Varsity, Coed Competition, Sparkle Squad (our special needs cheer ladies and gents). With the amount of people our program and year round practices, our mats get worn down quick. We also do not have enough mats for everyone to be on at once.
With the money or equipment from the Greatmats Giveaway our program would be able to get new mats and Velcro.
Furthermore, our program is not funded by the school. Every girl fundraises, and most have a job - with some help from their parents to pay for cheer. Before I came to Case in 2014, our team did not have mats. The seniors, the year I joined, fundraised all four years of high school to get us the mats we use now. The equipment or money would be able to help our program grow to the next level and get us what we need.
The money would not only help our cheer program, but help our athletic program as a whole. Most of our school is on free or reduced lunch due to the lack of income and being an inter-city school. Many of the kids who have reduced or free lunch do not have to pay the activities fee to be in a sport. Because many students do not pay the $80 fee, our athletic program loses valuable money it needs to buy new equipment. With the giveaway, our school would get to have new and better equipment for students and athletes to use.
Our cheer team is our family. Our program gives us the wings we need to soar. This giveaway would be our new beginning. Thank you for taking the time to read this.

Caila R. Holsapple
Case High School
Racine WI 53406