Amy Beth Klopf - 2017 Cheerleading Coach of the Year Nominee
By Created: October, 2017 - Modified: August, 2019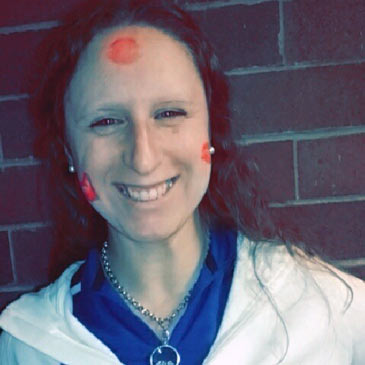 (If the ballot does not load, please visit https://www.facebook.com/Greatmats/ - Look for the voting photo album and like the photo of the person you'd like to vote for.)
She's not any ordinary coach. You see, most coaches now a days are always about the winning and have completely forgotten why us kids play sports... for fun, to make crazy memories, to experience things we've never experienced before. Winning is just the bonus!
She always goes above and beyond for not only her high school team but for her middle school girls and her little cyc girls. She always manages to take the time to not only practice with all of us, but bond with us and love us and always make sure we're doing our best in school and making sure we're okay outside of practice.
When we tell other sports teams about our coach they're in shock because you don't hear a lot about coaches like that anymore.
She always makes us feel better when we're having a bad day. Other coaches will say leave your problems at the door while she will sit down with us and ask us what's going on and bring our spirits back up!
Everyday she reminds us to be the best we can be, and we never let her down. She does so much for not only us but for everyone in the community, I don't think I've ever heard someone talk bad about her because frankly there's nothing you could say bad about her. Our coach does so much for us and deserves this award more than anything! Help us show our coach what she really deserves.
Much love y'all!
Learn more about Greatmats
National Cheerleading Coach of the Year Award
or
3rd Annual National Award Series.
Amy Beth Klopf
Coleman Jr/Sr High School
Coleman MI 48618