What Is The Best Wood Plank Flooring?
By Lisa Hobbie Created: October, 2020 - Modified: February, 2023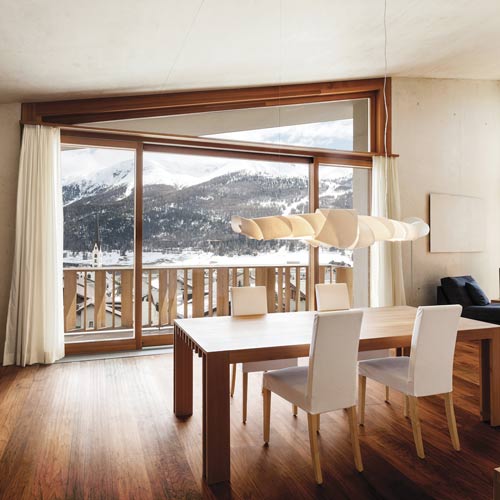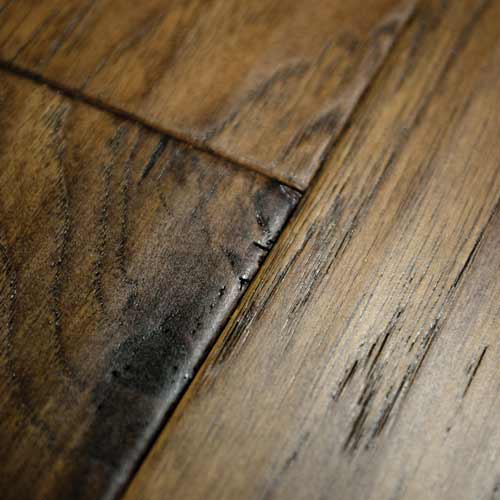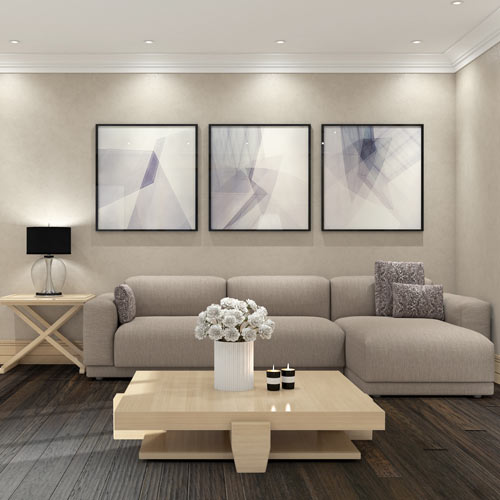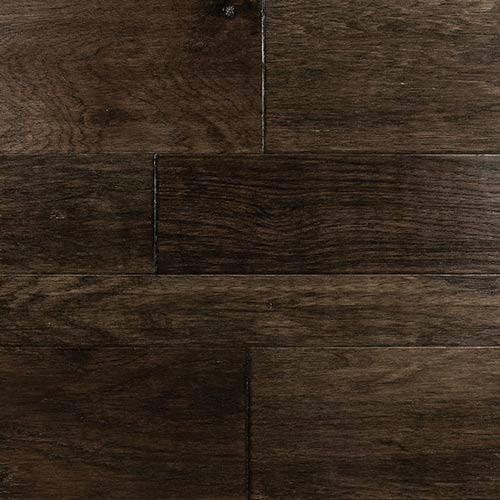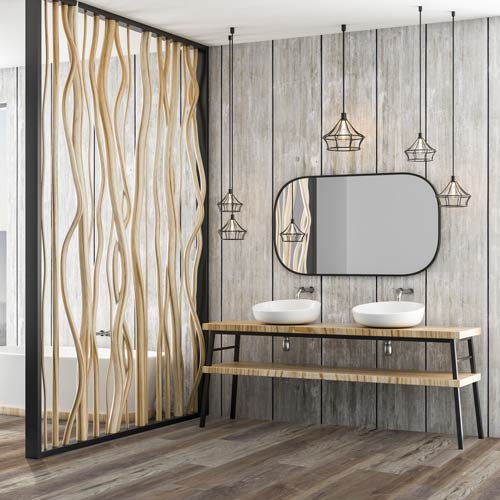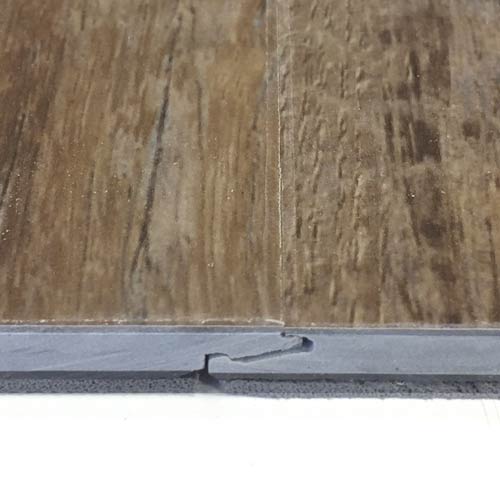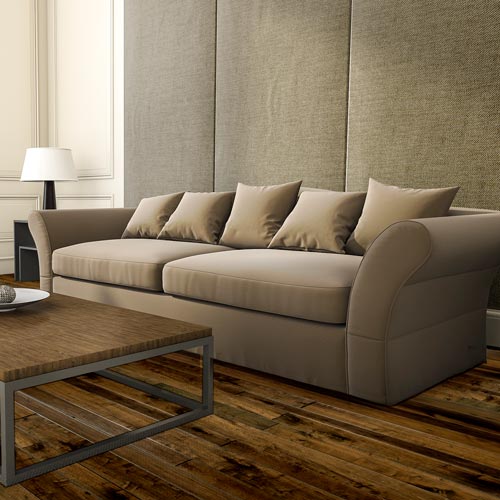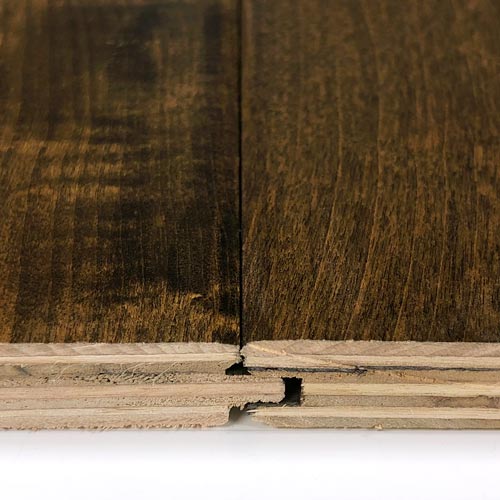 Wood plank flooring is perhaps one of the most popular and versatile flooring options. There are so many different options in terms of color, texture, and design, that wood plank flooring works well in virtually any space. 
From the trendy, gray barnwood look, to the traditional oak hardwood style, wood plank flooring suits just about any design preference. They are easy to clean and maintain, and they are timeless in their appearance. If you are considering a wood plank floor for a home or office, Greatmats is the perfect place to shop - offering the best selection, value, and service including vinyl, laminate, and other faux wood options. 
Western Wave Engineered Hardwood Flooring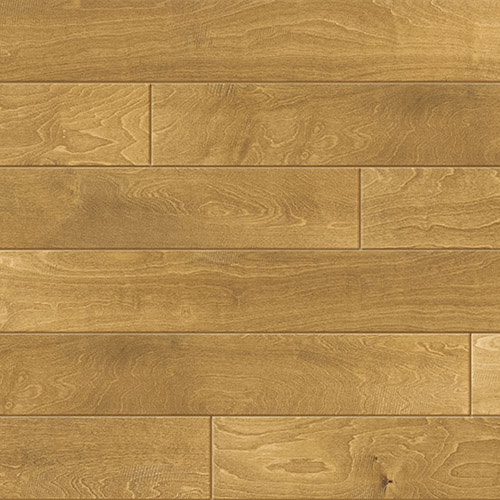 Another high quality,
wood plank flooring product is the Western Wave line
. These handcrafted, wood grain planks come in vibrant and dynamic colors that compliment the hand stained birch's wood grain pattern. 
This product features beveled edges and come in random length planks. It is super easy to clean and works well in home, cabin, residential, office, and retail settings.
 It contains at least 60 percent recycled pre-consumer raw material and it is Lacey Act Compliant. At approximately just $4 per square foot, this flooring solution offers an excellent value. 
Cottage Tour SPC Composite Plank Flooring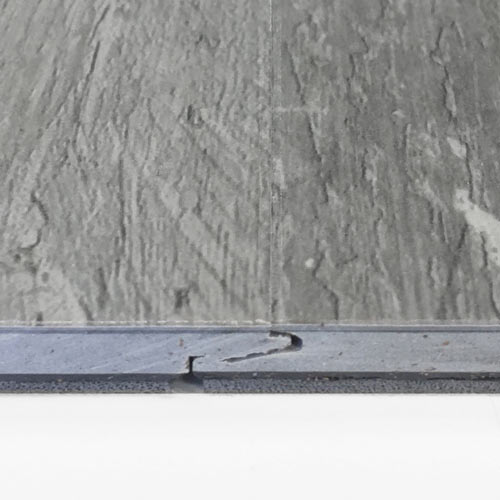 A great pet proof wood plank floor alternative is the
Cottage Tour Stone Plastic Composite flooring
. This is a great option if you need one that is farmhouse inspired and pet proof. 
It has a watershield core and is phthalate free. It's also Floor Score certified. The faux wood planks feature beveled edges and a sound control underlayment. 
It has reclaimed wood graphics and micro beveled edges and comes in shades of brown and gray. It will last for years with its rigid core technology, waterproof benefits, and 35 year residential warranty. At just $2.75, roughly, per square foot, this is an extremely economical flooring solution.
Florence Green Engineered Hardwood Flooring
For an engineered hardwood product that looks and performs well in a rustic style for a family or living room, the
Florence Green wood plank hardwood
is exceptional. 
This product has planks that are 4 ½, 6 and 7 ½ inches wide. The multiple width planks are made to correlate to each cut of the wood - giving them their own individual character. The maple wood grain and semi gloss finish present an attractive appearance, and the beveled edges create a professional look. To install the floor, a staple or glue down process can be used, and to clean the floor, just sweep or dust mop once a week or as needed. 
The floor will look and perform well for years, with its 35 year warranty. This is available at less than $6.50 per square foot.
Greatmats - For your wood plank flooring needs! 
If you are in the market for wood plank flooring, Greatmats is your one stop shop. With options available for a DIY installation, to those that are higher end, there are flooring solutions for any space and budget that look anything but fake. 
Greatmats has additional wood plank flooring solutions other than those highlighted, and the amazing Greatmats staff is ready to help you decide which product would best fulfill your needs and preferences. With a variety of options to choose from, top notch quality, years of satisfied customers backed by hundreds of positive reviews, warranties, value, and knowledgeable staff, you can be confident in your purchase when it comes from Greatmats.