What Are The Best Slate Flooring Alternatives?
By Lisa Hobbie Created: October, 2020 - Modified: March, 2023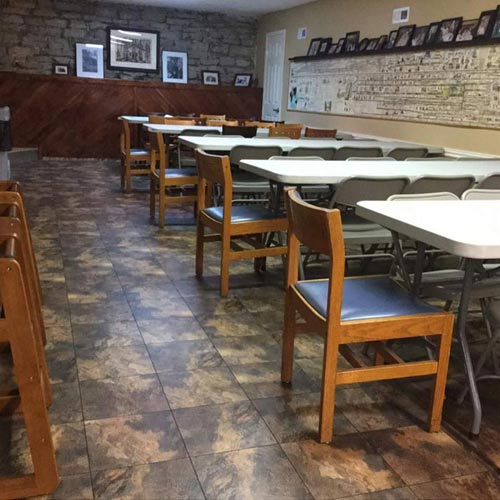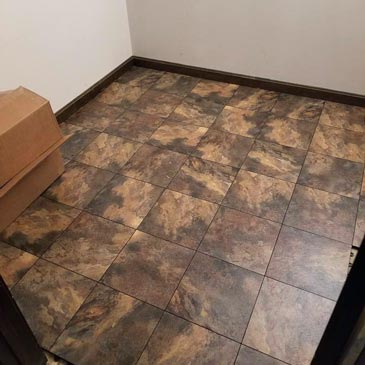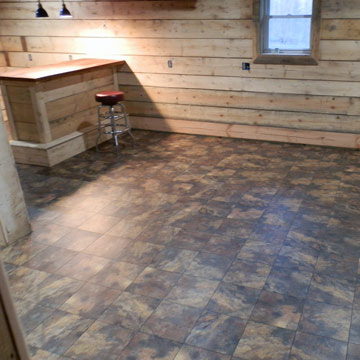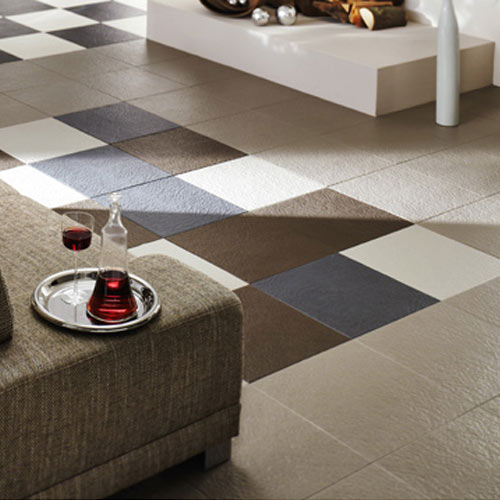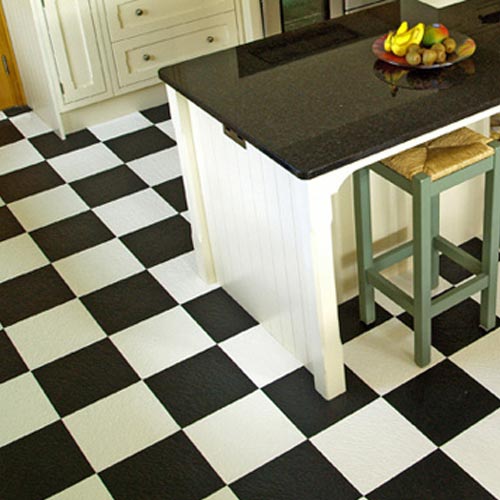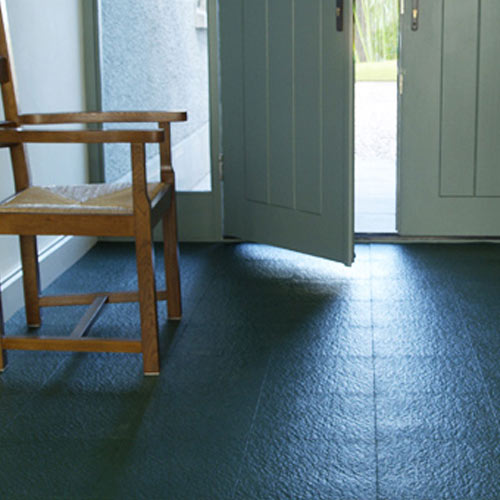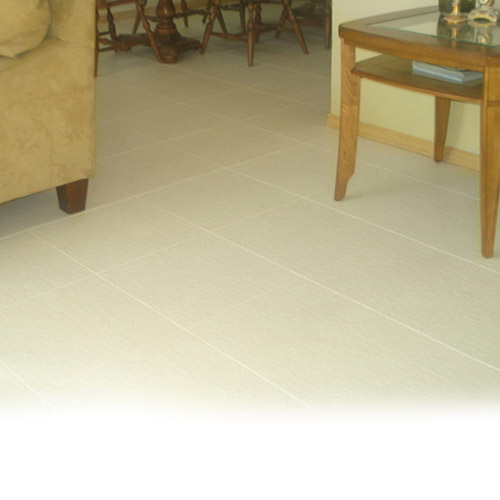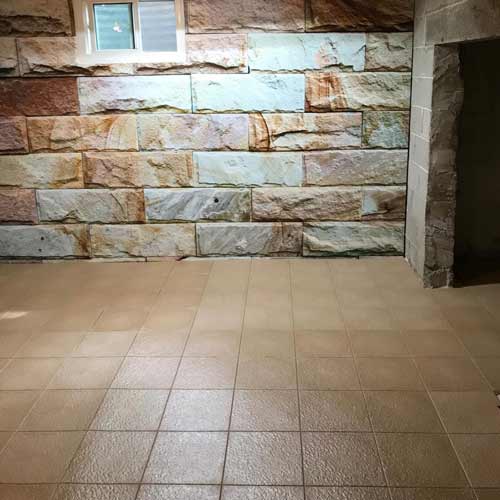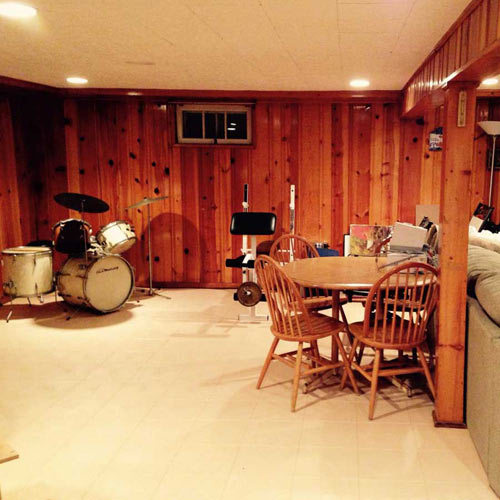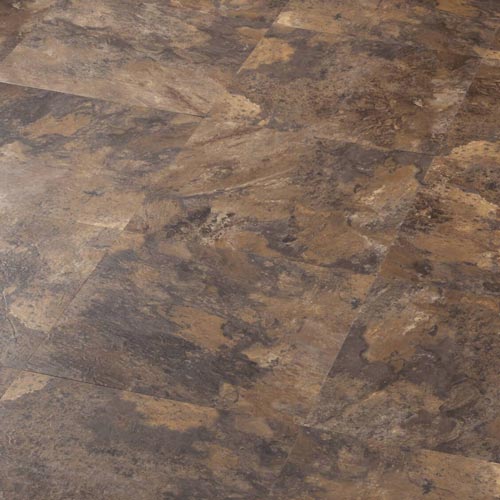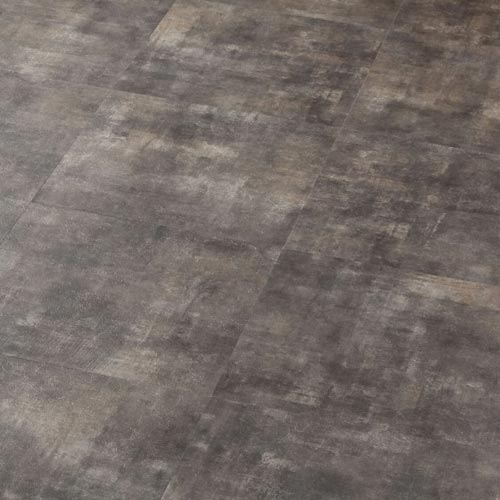 Slate flooring is among the strongest and most attractive natural flooring solutions. It is often used in kitchens, bathrooms, and even common spaces of a home or business. 
It is very durable and resistant to cracks, scuffs, and breakage; however, it is also unforgiving. It can often be cold under feet, and if something fragile is dropped on it, it will likely break. Slate is often costly and difficult to install, as well. 
If you like the look of slate, you may consider one of the slate flooring alternatives from Greatmats.
With different options to choose from, there is likely a product that would suit your pricing and style preferences. 
Max Tile Slate Pattern Flooring Alternatives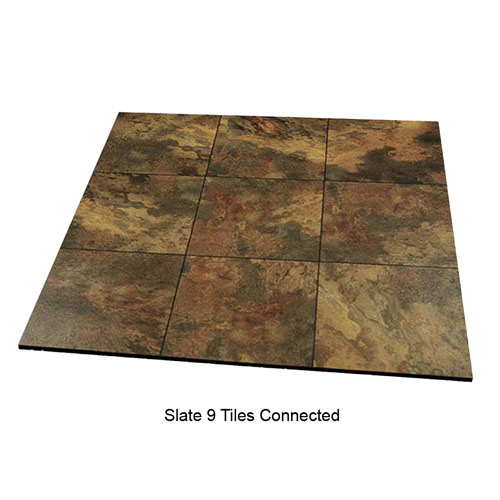 One of the most popular, durable, and versatile flooring options is the
Max Tile
. This raised flooring tile is an excellent choice for any area of the home or business where moisture may be present. 
The raised base design allows for air flow underneath - preventing the growth of mold and mildew. It also helps keep potential bacteria and bad smells at bay. 
This flooring has many attractive wood and slate design options. It is very easy to install by laying it on a hard smooth surface, aligning the nubs atop the loops, and stepping on them to snap them into place. 
The commercial grade vinyl surface is very durable; it will never need to be refinished or resurfaced. And because there is an air pocket beneath the vinyl surface, this tile provides an thermal buffer benefit.
Colorful PVC Slate Floor Tiles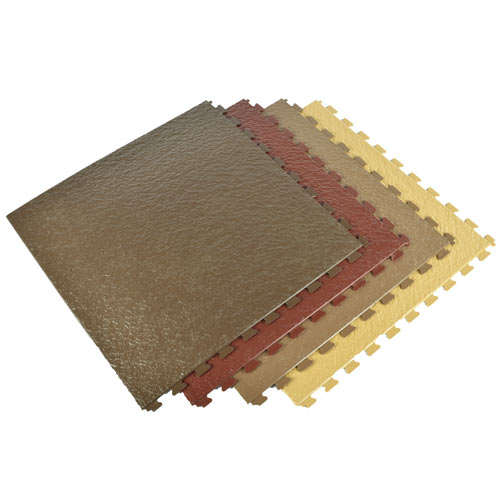 If a
designer slate floor
is what you desire, it can be achieved with this PVC product. This loose lay floor is easy to install without adhesive over any hard, flat subfloor. 
It is hygienic with antibacterial properties, is highly stain resistant, and provides a slip resistant surface. It is able to withstand even the heaviest of loads, and it is very easy to clean and maintain. 
Overall, this product presents an upscale appearance for a low installed cost. With many color options to choose from, this faux slate will look nice in virtually any space in a home or office.
SupraTile Black or Gray Slate Flooring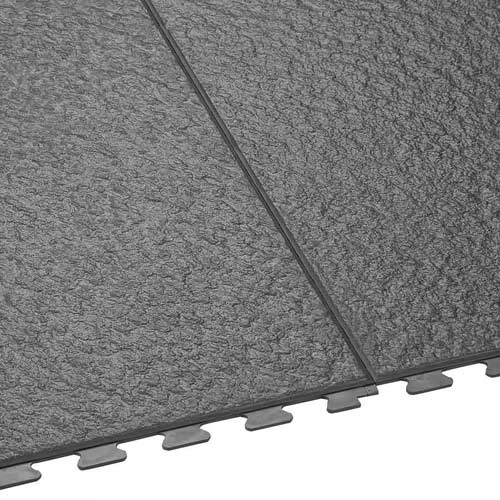 For the look of a slate floor in a garage or basement, the
SupraTile flooring product
in black or gray is a popular choice. It is great, because it can be installed over an old, uneven, or even contaminated subfloor. 
It is easy to install, remove, and relay, and it is resistant to oils, chemicals, mold, and mildew. It provides excellent resistance to impact, moisture, and abrasion, and it provides warmth and comfort underfoot. 
With protective topcoats available, this synthetic slate would look and perform well in nearly any space. Backed by a 20 year warranty, you simply can't go wrong with this product. 
Envee Tacky Back LVT Laminate Tiles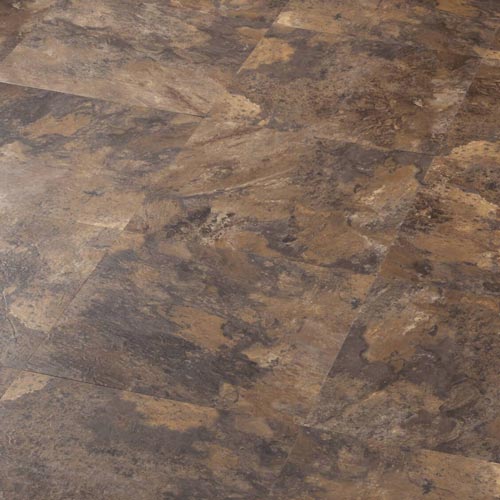 Another
fake slate floor option
is the Envee Tacky Back LVT product. This one is a superior option to many others, as it provides unmatched durability. 
It comes in many attractive earth tone colors and designer looks. They feature a peel and stick backing called the tacky back, which means it is an easy project for a DIY installer. Instead, the look of traditional tile edges will show. These tiles are resistant to mold, mildew, and stains.
Greatmats - For slate flooring alternatives!
When it comes to slate floor alternatives, Greatmats offers the best with a large selection of colors, textures, thicknesses, and interlock styles. From PVC and foam/rubber to various laminate options, Greatmats has it all. 
Where traditional slate looks really nice, it can sometimes be pricey and unforgiving. The faux slate options, on the other hand, are more economical, durable, and merciful. They look and perform well, and they are suitable for virtually any setting. 
Whatever the size of project you're tackling - large or small - Greatmats truly does have it all. When you shop at Greatmats, you can be confident in the fact that you will receive the best service, pricing, and products available.