What Are The Best Rubber Pool Deck Pavers?
By Lisa Hobbie Created: July, 2020 - Modified: July, 2020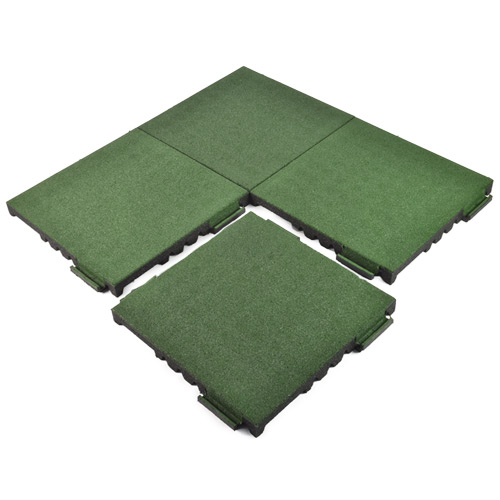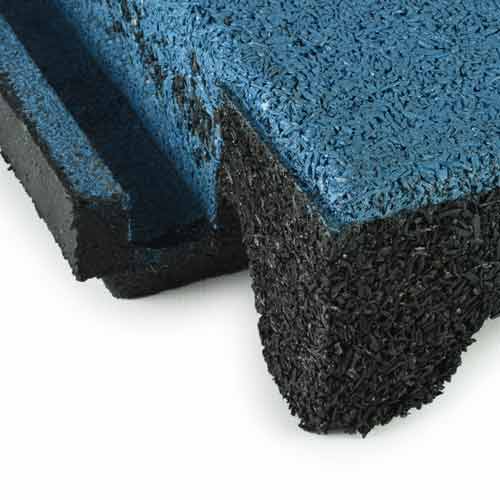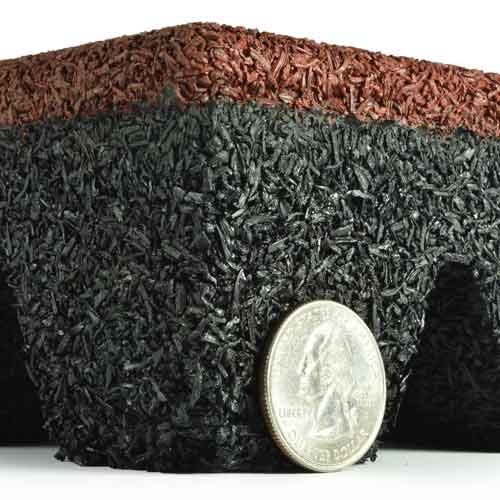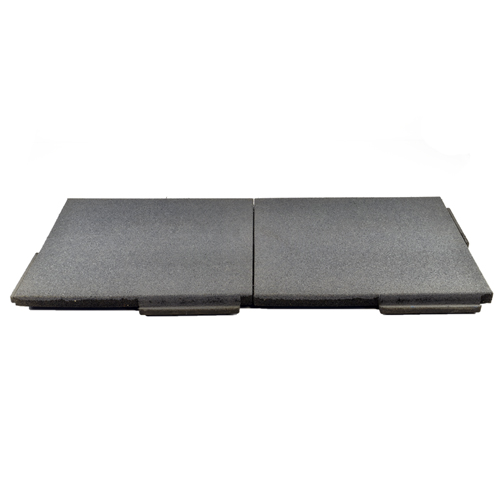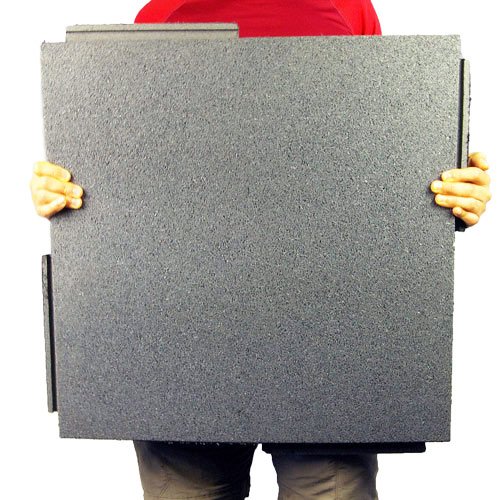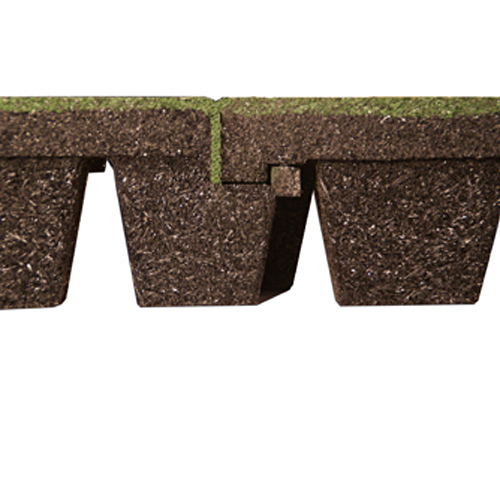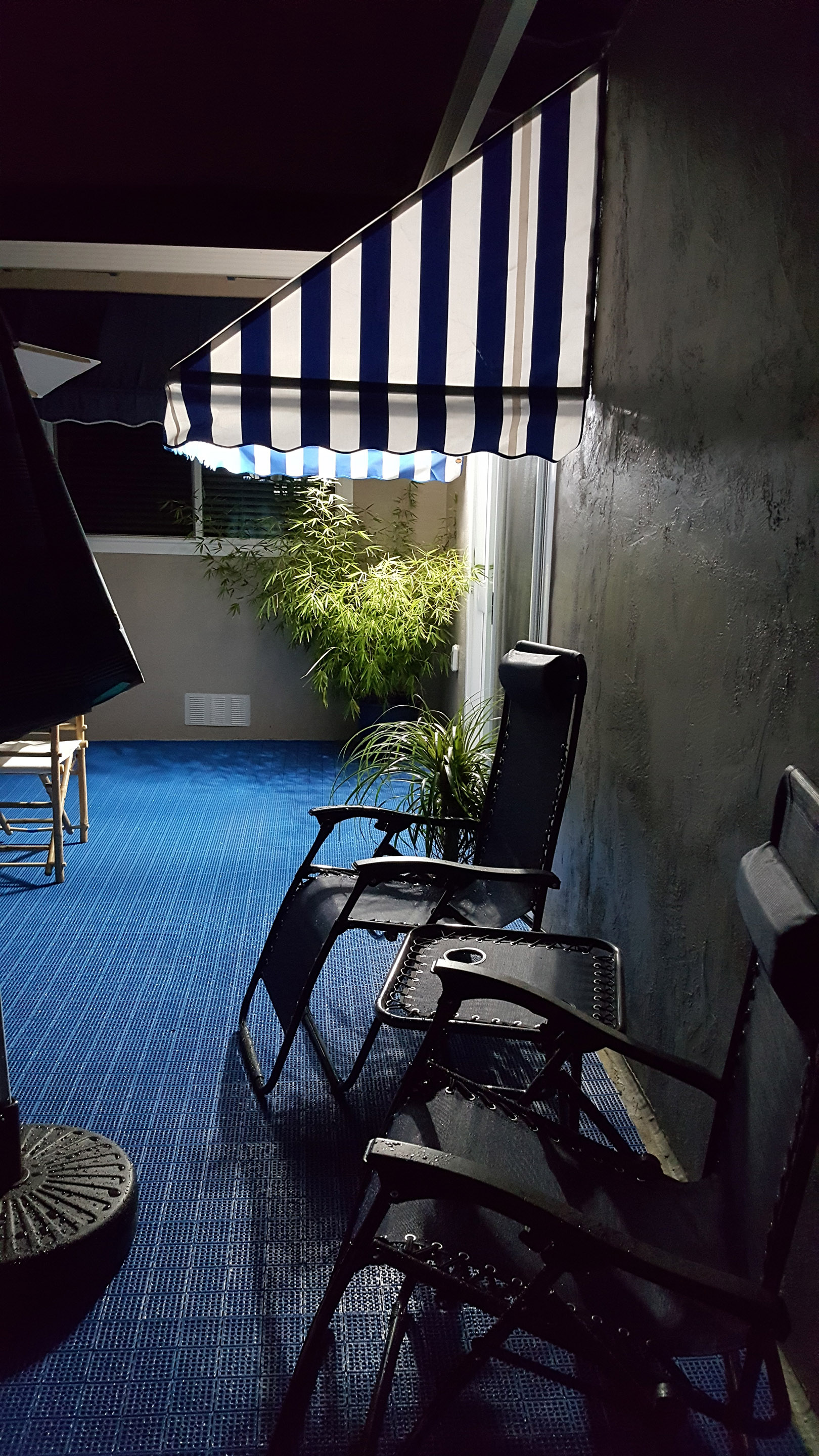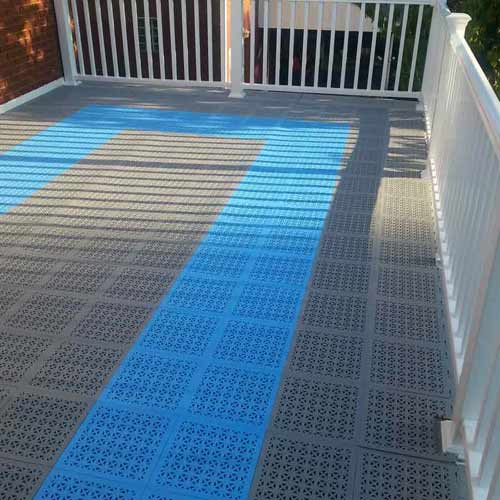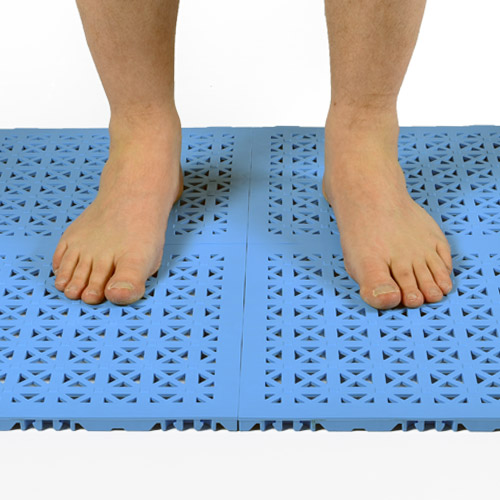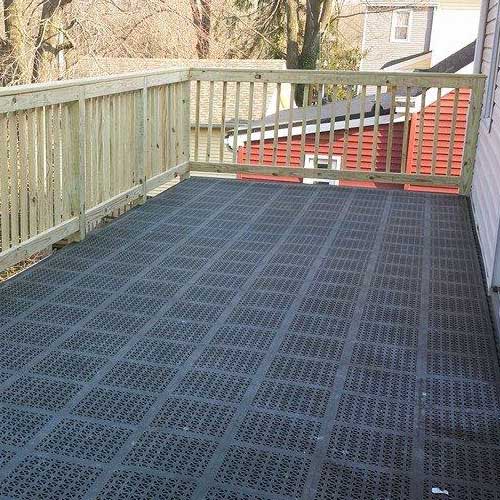 Not much beats lying by a swimming pool or splashing around to escape the heat of the summer sun. So much fun is to be had enjoying a pool, and having a safe and attractive pool setting just enhances the experience. 
Pool deck pavers are an aspect of preparing for a pool that should not be overlooked. It's important to choose those that will perform well and be durable enough to withstand the abuse of wet foot traffic and water, and also provide a slip-resistance surface compared to traditional concrete or the unforgiving ground. 
Greatmats offers an excellent selection of the best rubber pool deck pavers that accomplish all of those things and are also cost effective, easy to keep clean, and simple to install.
Rubber Interlocking Playground Tile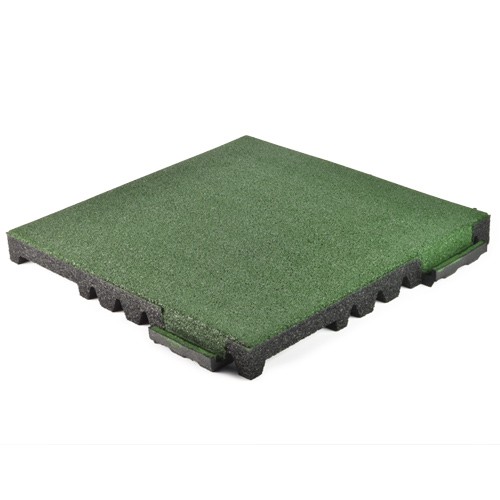 Interlocking Playground Tile
works really well in lieu of traditional pool deck pavers. These interlocking tiles are available in a number of colors, and they are made in the USA from recycled content. They require no daily maintenance, and they are IPEMA certified. 
These rubber pavers also have an ASTM fall rating of 6 feet, which is great in terms of protection from and slip and fall injury. When used as pool deck pavers, water will not collect and puddle on top of the surface, but it will flow through the tile, instead. 
Also, with a variety of shapes, corners, and beveled edges, the design options with this product are endless. And in terms of durability, these tiles are made from durable SBR tire rubber, which provides unmatched performance and safety for years to come.
Sterling Rubber Tiles for Pool Pavers
Sterling Rooftop Tile
is another great option to use as pool deck pavers. These tiles are made from durable patio rubber and are suitable for residential or commercial installations. With a special design allowing water to drain under the tiles and the highest quality manufacturing, these tiles are among the best that money can buy. 
They can easily be installed by gluing the tiles to each other at interlocking tabs and are ready to provide solid footing for even the heaviest outdoor pool deck furniture. They are available in numerous colors and have border and corner ramp options. They are also very easy to clean and are made from recycled rubber. 
Max Playground Rubber Tiles for Pool Surrounds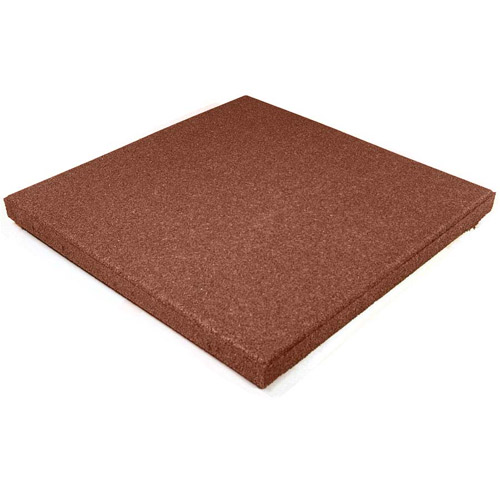 Max Playground Rubber
tile, designed to provide the safest footing for playground areas, also works really well around pools. As pool deck pavers, these 2.5 inch thick tiles provide superior UV fade resistance with a 15 year warranty. 
This pool deck paver allows for water drainage around and under the tiles, and it is made in the USA. It is ASTM fall rated and provides superior injury protection and high safety ratings with long-lasting vibrancy in indoor or outdoor applications. It is also IPEMA Certified, and it is a slip-resistance, low-maintenance option. 
Interlocking Rubber Tiles for Pool Decking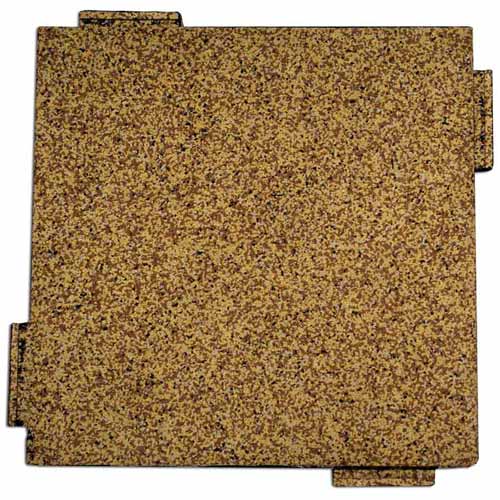 For a thicker,
Interlocking Playground Tile
option, 3.5 inch thick colored tiles also perform well as pool deck pavers. This product is ASTM fall rated for up to 8 feet. It requires no daily maintenance, and it is made in the USA with recycled content. It is also IPEMA certified. 
These interlocking tiles can be mixed and matched using different colors for a unique design that also provides a superior safety surface, preventing the likelihood of injuries that could otherwise occur if the surface wasn't as soft.
PVC Staylock Outdoor Pool Deck Tiles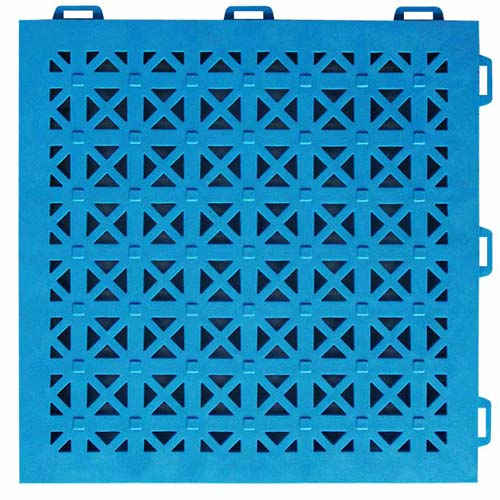 StayLock Perforated Tiles
, as pool deck tiles, provide a layer of safety and durability, in a lighter weight and lower profile design. These tiles are designed to allow for premium drainage in an outdoor deck, pool, or patio setting. They are 9/16 inch thick and are made from super durable rubber like PVC plastic material. This provides anti-fatigue benefits and helps to maintain traction and comfort - even when walking or standing on the tile with bare feet or when the surface is wet. 
These tiles are connected with a loop-and-tab system that creates a floating floor which will not loosen or separate. They are made in the USA, come in a variety of colors, are waterproof, and are UV stable for at least 7 years. StayLock tiles come with a 5-year limited warranty. If you want high quality at an affordable price, these are a great option!
Greatmats for your Pool Deck Pavers!
Exploring your pool decking ideas may feel overwhelming. If so, allow Greatmats to go to work for you! 
Greatmats offers a huge selection of products that would perform well around a pool, from interlocking PVC, to commercial grade tiles, and so many more options. Residential and commercial users can enjoy any of the options at Greatmats, all of which look great and hold up well.
With the many safe, comfortable, and attractive pool deck pavers to choose from with options to suit any design preference or budget, the team at Greatmats will help you find the option that is perfect for your project!