What Is The Best Rubber Anti Fatigue Mat For Home Or Commercial?
By Lisa Hobbie Created: January, 2022 - Modified: August, 2023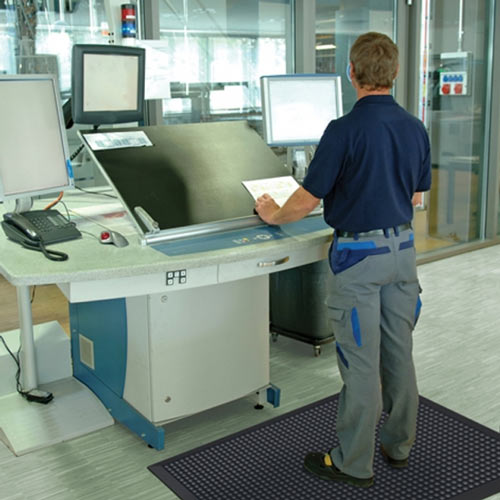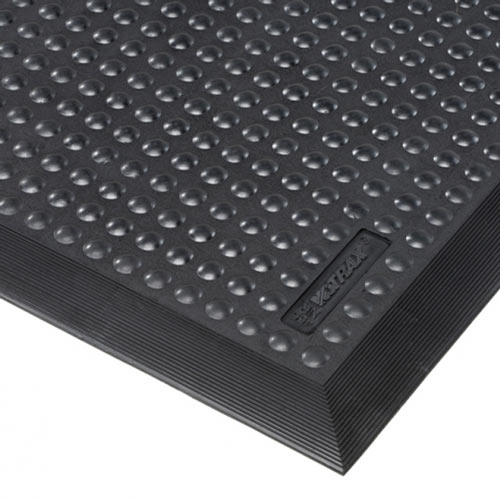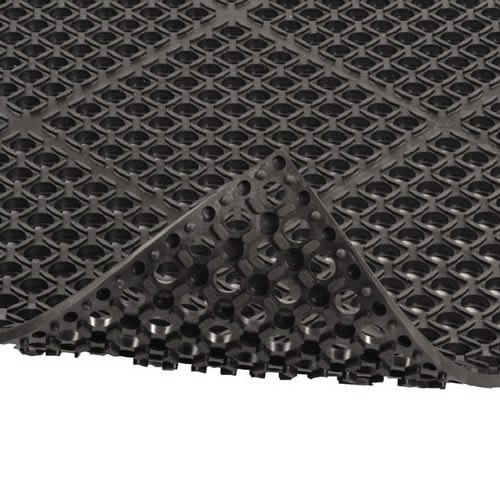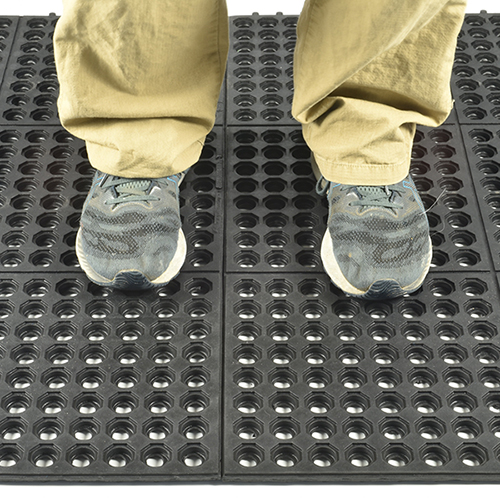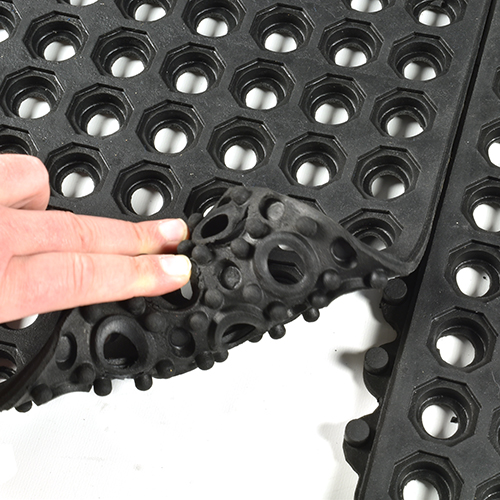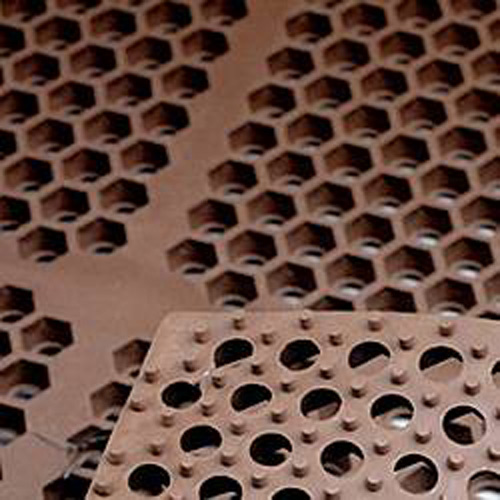 Greatmats offers the best rubber anti fatigue mat options available anywhere, with solutions that would be perfect for virtually any home, commercial, or industrial space.
6 Popular Rubber Anti Fatigue Mat Products
Honeycomb Medium Duty Brown Mat 3x6 Fee
Performa SD Black Mat 3x3 Feet
Wearwell 24/Seven GR Perforated 3x3 Ft Mat
SkyStep ESD Anti-Fatigue Mat 3x5 ft
Bubble Eze Mat 30x60 Inches
Cushion Tred Anti-Fatigue Mat 2x3 ft
Among this collection of 6 products, there are some that work great for residential or light commercial use, and others more suitable for industrial use. Knowing which product is the right one for you really depends on the space you want it to fit in and the features and benefits you want it to provide.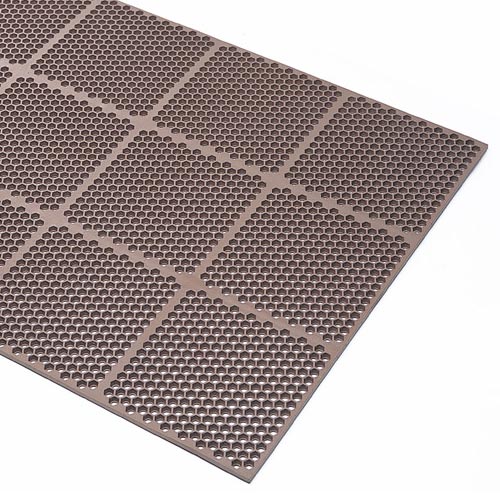 Honeycomb Medium Duty Brown Mat 3x6 Feet is a 3x6 feet rubber anti fatigue mat option that features a durable hexagonal surface. Perfect for a kitchen or other non-grease application, this mat delivers anti-slip traction and superior drainage, as well as cushioned comfort when having to stand and move around for hours on end.
This mat is a popular option for bars and behind counters, as it not only provides safety and comfort, but its honeycomb design helps promote effective drainage of water and liquids.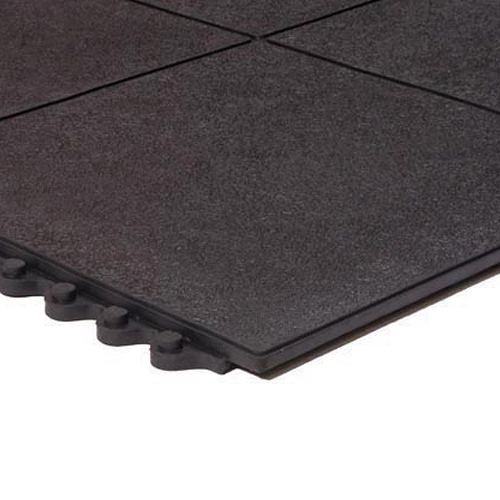 Performa SD Black Mat 3x3 Feet is a solid mat perfect for dry spaces and workstations. It offers floor protection where mineral, oil-based fluids are used, and it provides fatigue relief.
These SD mats are resistant to grease, they have built-in interlocks, and they are also available with a gritted surface for extra traction. The Nib backing elevates mat above surface for improved drainage, and they are ⅝ inch thick.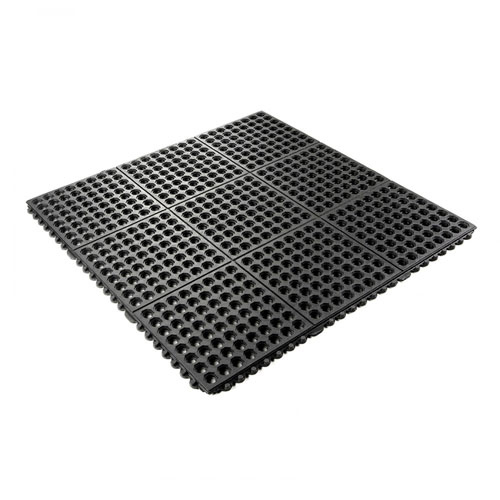 Wearwell 24/7 GR Perforated 3x3 Ft Mat offers a high performing, highly versatile, anti-fatigue option that is great for a bar, garage, or industrial space with a flat subfloor. It's a convenient and manageable 3x3 size with an interlocking design, and it provides comfort and ergonomic benefits.
This particular mat is resistant to chemicals, grease, boric acid, and ethylene glycol. It's durable enough to withstand dropped tools and heavy foot traffic.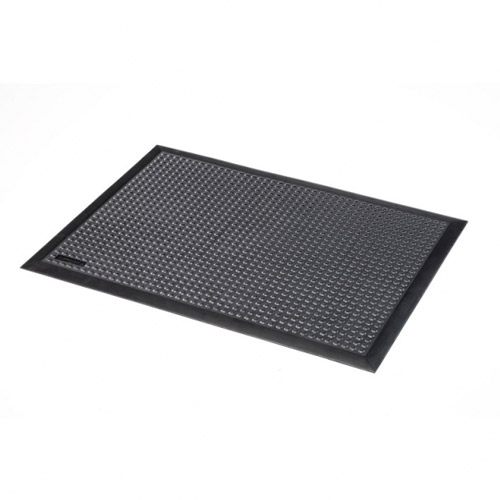 SkyStep ESD Anti-Fatigue Mat 3x5 ft mat is an effective, static dissipative mat perfect for single workstations. It uses the power of air to create suction to the floor - helping to avoid shifting and to trap air in pockets under the mat.
This 36 inch by 60 inch lightweight mat offers static dissipation, as well as cushioned comfort. This mat comes with formed, beveled edges on all sides to avert trip hazards. This lightweight, easy to move and clean mat is great for dry industrial work areas where electrostatic discharge may be present.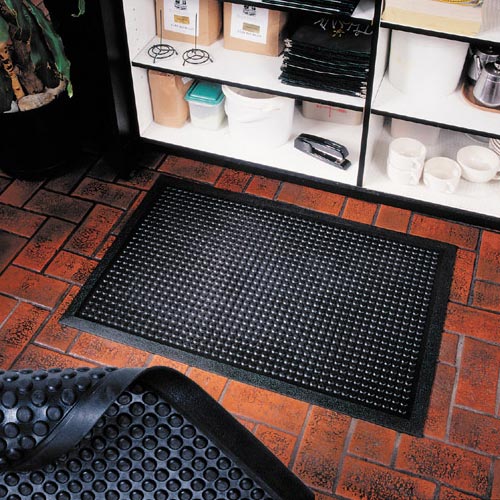 Bubble Eze Mat 30x60 Inches is a rubber anti fatigue mat that features hundreds of molded raised bubbles on both sides, offering slip resistance in any direction while providing worker comfort.
This mat is manufactured from durable molded rubber. It is ideal for use in cashier and hostess stations, workstations, and behind counters. The bubble pattern on the underside helps prevent movement on the floor and adds fatigue relief for worker stations.
Cushion Tred Anti-Fatigue Mat 2x3 ft is a commercial 24x36 inch rubber anti fatigue mat that is made of natural rubber. It's a heavy duty drainage mat that is suitable for wet, dry, or oily areas. It is slip and wear resistant, and it offers safety and ergonomic features. It's easy to clean, and it has a flexible design for comfort on the floor beneath.
Greatmats - For The Best Anti-Fatigue Mats Made Of Rubber
The anti-fatigue rubber mats featured represent some of the best products available anywhere. With different sizes, as well as different benefits and features represented among these products, there is likely an option that is perfect for your space.
Whether you want an option with holes to provide drainage over a grate, a solid mat with diamond-plate texture, or one of the featured products, since they come from Greatmats, you know they are the best.
If you have questions about any of the rubber mats, or, you would like help deciding which one is right for you, just reach out to the helpful staff at Greatmats. They can send you samples, provide you with detailed information, and assist with ordering - ensuring you get the solution that is perfect for your space.