What Makes The Best Roller Skating Rink Carpet?
By Paige Cerulli Created: September, 2022 - Modified: September, 2022
Skating rink carpet faces many challenges, from the high amount of traffic to the potential for staining and wear and tear that it needs to withstand. That means that it's important to choose the perfect skating rink carpet, so you can maximize the value you see from your investment.
Qualities to Look for in Skating Rink Carpet
There are many carpet products to choose from. Focusing on these ideal skating rink carpet qualities can help you to narrow down your options.
Cushion
When choosing carpet for a roller rink, it's important to choose something that offers some cushion. That cushion makes the environment more comfortable and inviting for visitors, which can encourage skaters and families to spend more time in the space, driving your profits up.
Support
While cushion is important in this setting, it's also important to choose a product that gives the support you will need for roller skating. Without that support, skaters will feel restricted by the carpeting, and it can be difficult to navigate the surface.
When you choose a product with the support that your skate park needs, skaters can easily travel from the rink to the concession stand or your birthday party room. The whole space becomes more functional and enjoyable for skaters.
Noise Reduction
A carpet that helps to cut down on the noise generated by skate wheels is a great choice. In an indoor setting, skaters can generate significant noise as they move about, making it difficult for concession and skate rental staff to serve customers.
Look for a carpet that is designed to help absorb sound, making your skating rink a much more enjoyable space for everyone. This can be particularly valuable during busy times where you have parties and lessons going on simultaneously.
High-Traffic Durability
The flooring also needs to be extremely durable. It needs to be able to withstand high amounts of foot and rolling traffic, particularly over those paths that skaters may take again and again, like going from the rink to the concession stand.
A more durable carpet may cost more initially, but it can make for a long-lasting investment.
Stain Resistance
Look for a carpet that is resistant to staining. Stains are bound to happen in a skating rink, so look for a carpet that is designed to prevent them, and that is also easy to clean.
You can also strategically choose a carpet color and pattern to help conceal that staining, if it does occur.
Visual Appeal
Carpeting adds life to your skating rink, and it can help to bring your other decor elements together. Consider the colors that you want to incorporate in your carpet, as well as the overall design that would be best for the space.
It's typical for skating rink carpet to be bold, colorful, and to feature bright patterns. This type of design can help to conceal dirt in the midst of a busy day, and it adds to your rink's overall atmosphere.
Easy Installation
Your carpet also needs to be easy to install. Choosing a product that allows for a fast installation can minimize the amount of time that your rink needs to be closed, so you don't have to sacrifice income.
Consider a product that avoids traditional adhesive-based installations. These products can save time and money, while still giving you the long-lasting results you will need for your rink.
Price
It's also important that a product fits within your budget. Keep in mind that spending a bit more for a carpet that has desirable qualities and that is highly durable can prevent you from having to buy new carpet in just a few years, so you can save money in the long run.
The Best Skating Rink Carpet
At Greatmats, our Parallel Carpet Tile is an ideal choice for use in any roller skating rink. Designed for commercial use, this tile offers the durability and innovation that a roller rink requires.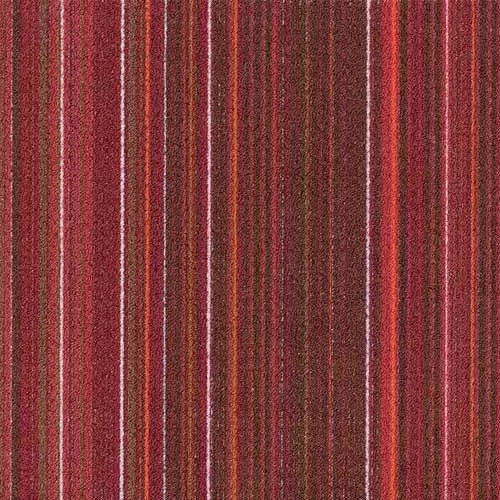 This high-traffic carpet tile features a PVC-free polyurethane back that absorbs both rolling and foot traffic to help minimize the wear that the yarn shows. It also helps to prevent buckling and re-stretching, while also maximizing cushion and comfort.
The tile also helps to reduce noise, making the rink a more enjoyable area. It is stain-resistant and features an impressive limited lifetime wear warranty.
Most importantly, the tile features a StayTac coating that is applied to the backing. That coating eliminates the need to use a traditional wet adhesive, so the installation process is faster and more affordable.
The StayTac coating helps to prevent the tiles from moving laterally, while allowing you to rotate, remove, and replace the tile as needed.
These tiles are available in a wide selection of bold, bright patterns that are perfect for skating rinks. They will enhance any space and, with the range of color schemes available, you are sure to find an option that works well with your existing rink's decor.
Other Skating Rink Floor Products to Mention
Kids Carpet Tiles 1x1 meter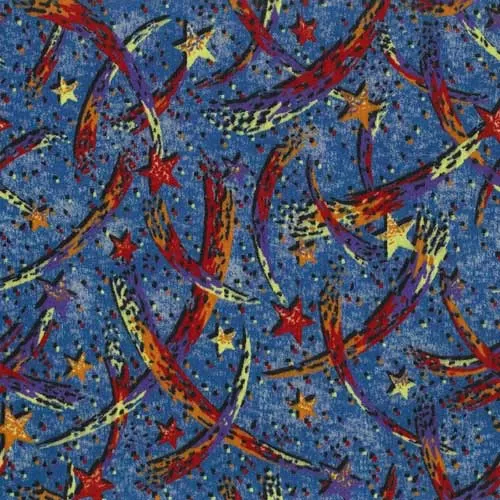 Prism Carpet Tile 1x1 Meter
Double Standard Carpet Tile 1x1 meter