What Are The Best Plastic Mats With Holes?
By Lisa Hobbie Created: January, 2022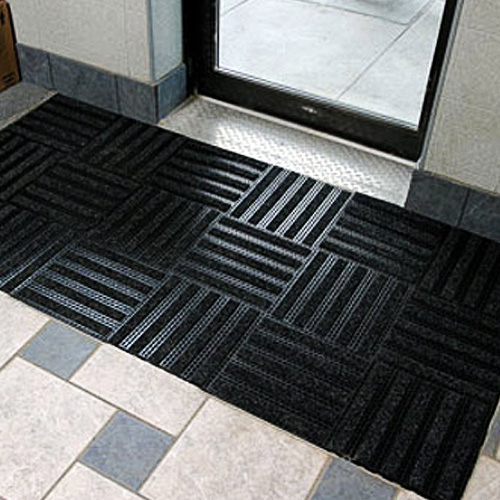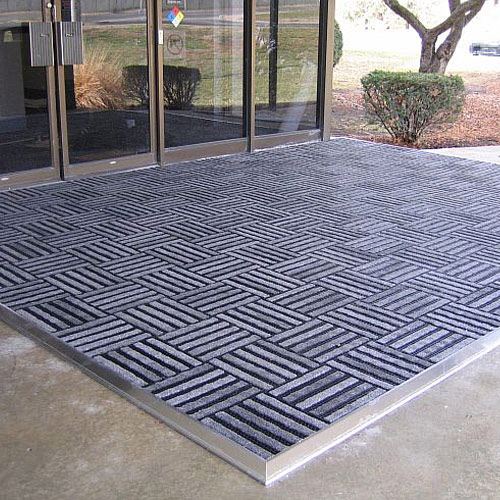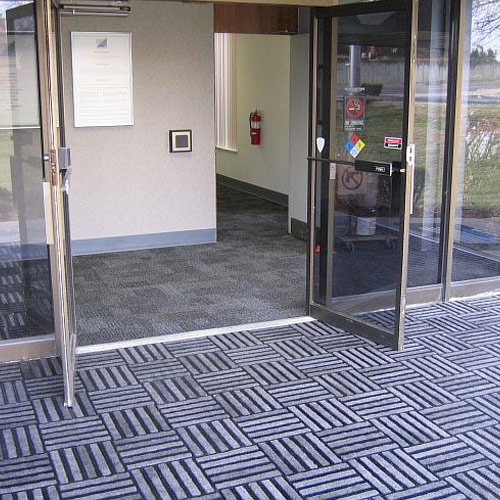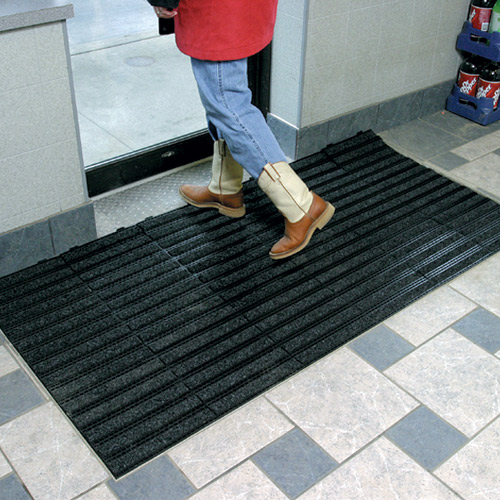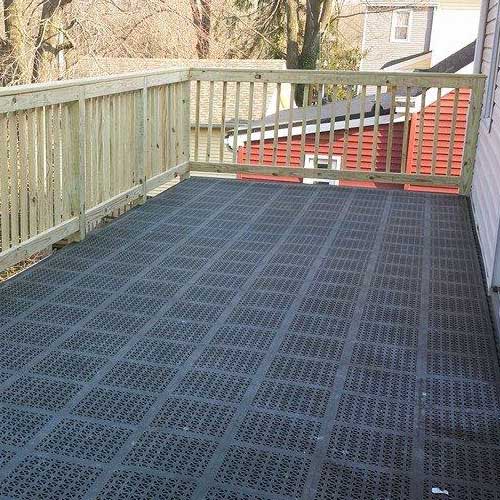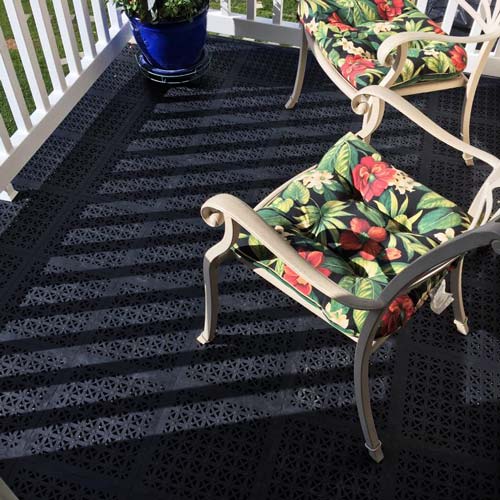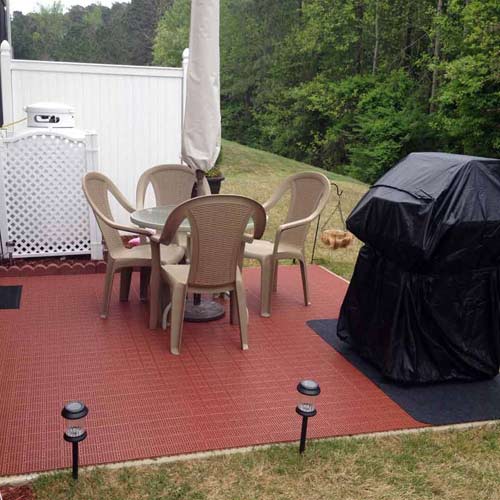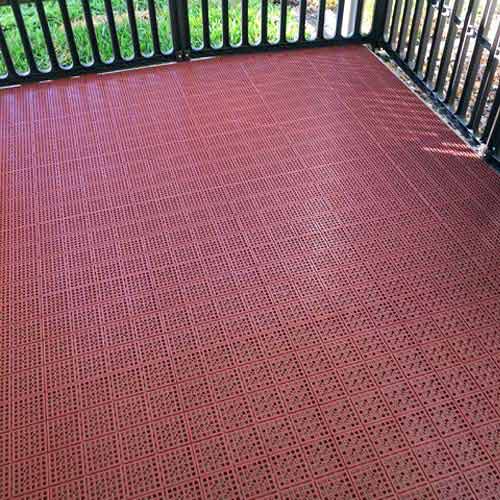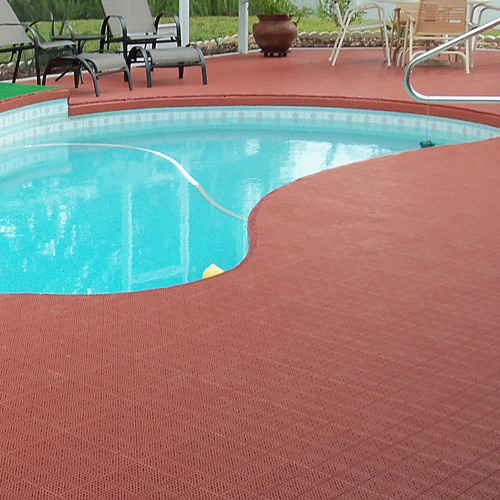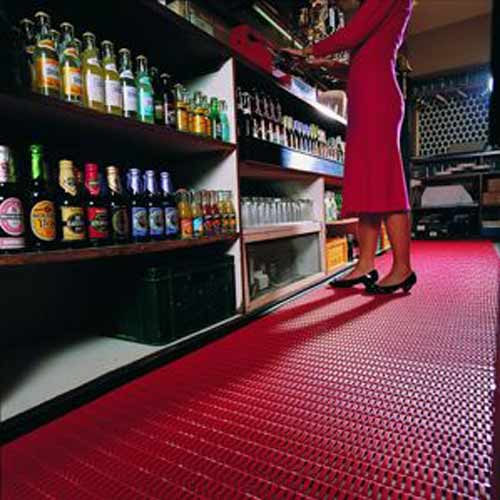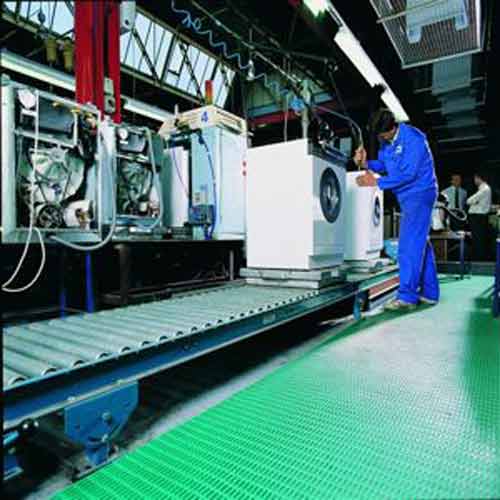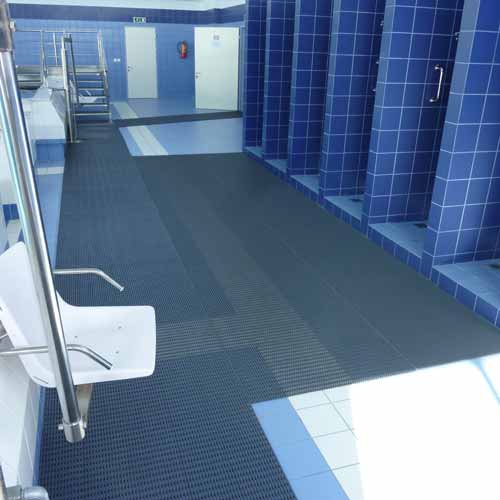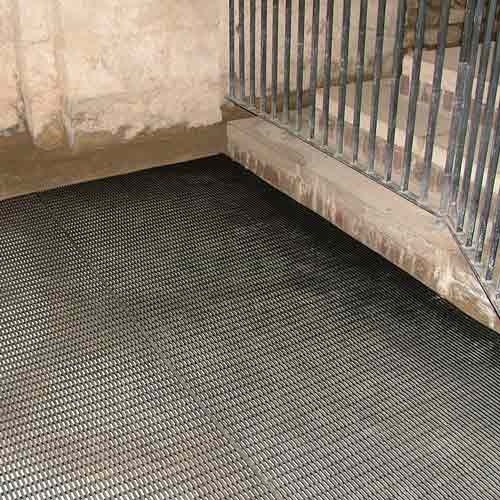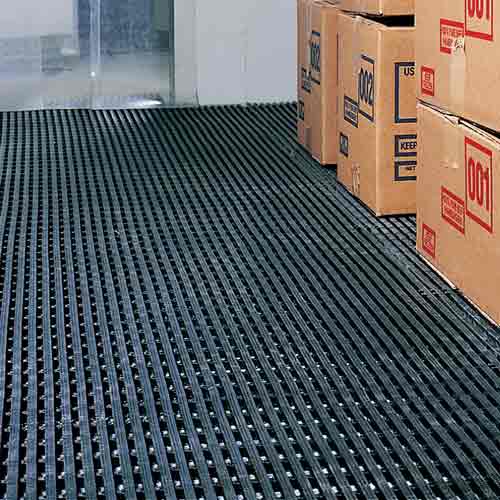 lastic mats with holes are suitable choices for some kitchens, entryways, outdoor spaces, areas needing an anti fatigue mat with drainage properties, and shower stalls.
If you want the best plastic mat with holes, Greatmats is your one stop shop for small to extra large, straight edge or interlocking mats.
6 Popular Plastic Mats with Holes
Entrance Linear Tile - 1/2 inch Black w/Charcoal Carpet
StayLock Tile Perforated Black
Patio Outdoor Tile
Floorline Matting 2 x 33 ft Roll
Heronrib Wet Area Safety Matting Roll 3 x 33 ft Roll
Heronair Industrial Matting 2 x 33 ft Roll
These products are among the best options to consider if you're seeking a plastic mat with holes for water to drain through.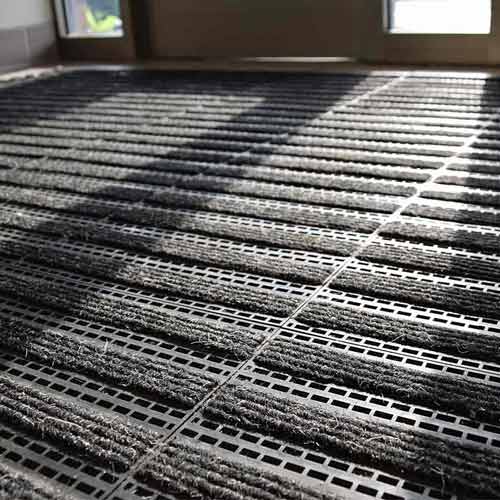 Entrance Linear Tile - 1/2 inch Black w/Charcoal Carpet is a plastic mat with holes to consider if you want to keep an entrance way clean and free of standing water. Suitable for indoor or outdoor spaces, it is perfect for school entrance ways, commercial buildings, and retail space doorways.
Made in the USA of 100 percent recycled materials, these floor mats can simply be placed by a door or any space desired without needing to use adhesive. Each tile can easily snap together with the next one for a simple installation process for wet areas and other spaces needing a product that is waterproof, non absorbent, non-slip, and UV resistant.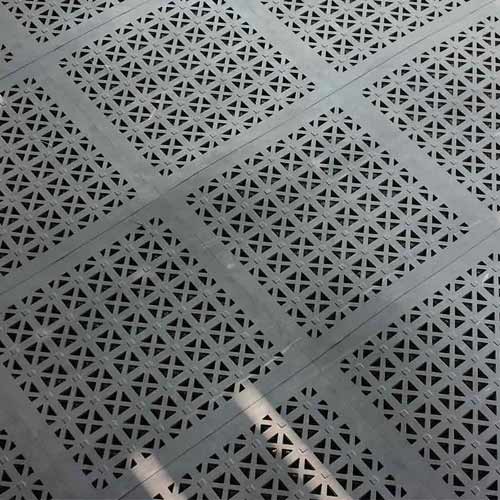 StayLock Tile Perforated Black is a great plastic mat with holes alternative to install over landscaping cloth without adhesives or glue, as it has an active locking connector design that enables the tile to float over your outdoor surface, like dirt. The square tiles are 1 foot by 1 foot and feature a cushioned pedestal base.
This product delivers a non-slip surface texture and boasts a 20 inch fall height rating, so it would offer a safe patio for your friends and family to enjoy gathering on. Also, once installed, these tiles stay put for a long lasting, reliable surface.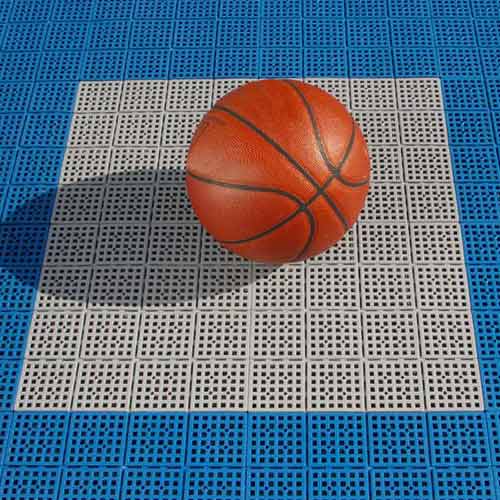 Patio Outdoor Tile offers a non-slip surface texture that is comfortable underfoot. Because of the design, liquid drains right through the tiles.
They are made of flexible PVC material and can easily be installed over concrete, wood, brick, or other compacted surfaces. They have tab 'n loop connectors, so once assembled, they will not unintentionally pull apart, and their resulting surface is a safe wet area that looks and feels great. The tiles are non-absorbent and are available in many colors.
This is a popular product for pool decks, balconies, shower stall, patios and more.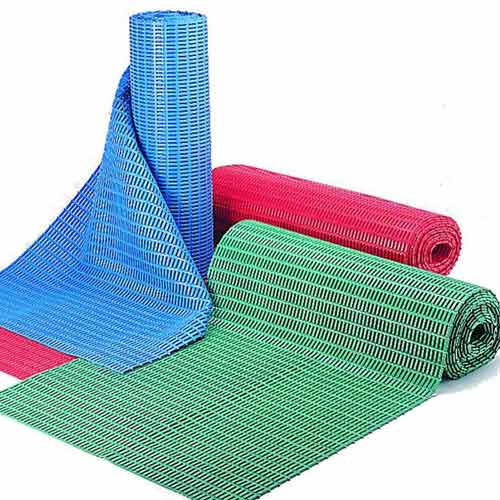 Floorline Matting 2 x 33 ft Roll is perfect for a restaurant floor, bar area, by a pool poolside, in spas and airports, warehouses, assembly lines, maintenance areas, and factories. They are economical, light duty, and a breeze to cut.
This product is resistant to chemicals, oils, and acids. It delivers effective liquid drainage with its open grid design, and its hollow cushioned support offers fatigue relief. It's ideal in low height clearance areas, and it's ADA compatible with certified slip resistance.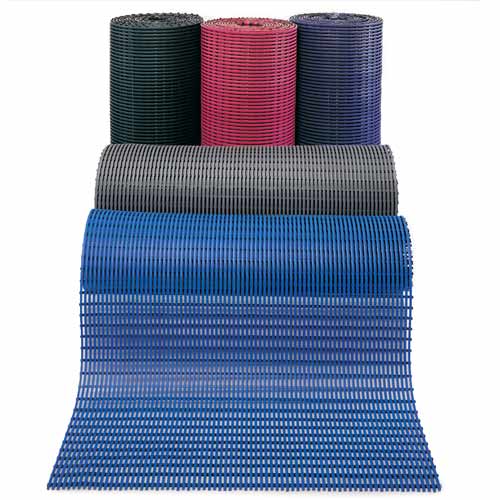 Heronrib Wet Area Safety Matting Roll 3 x 33 ft Roll is a plastic mat with holes that is ideal for pools, spas, saunas, locker rooms, boats, and more. It's suitable for indoor and outdoor use, and it is UV resistant. It offers a loose lay installation with its open grid vinyl construction.
Made of anti-bacterial and anti-fungal infused material, it's certified slip resistant, easy to clean up, and perfect to use as a thermal barrier.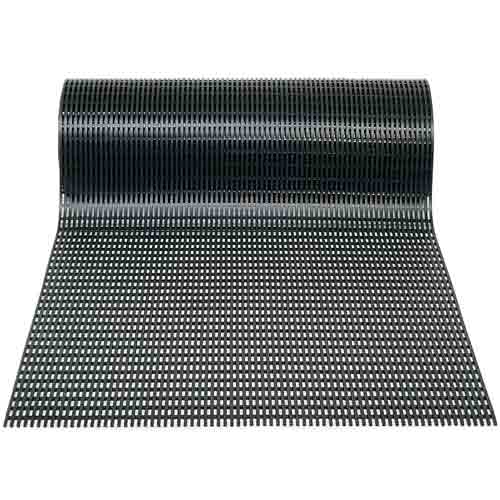 Heronair Industrial Matting 2 x 33 ft Roll is a versatile, anti slip product suitable for multiple applications like bar areas, restaurants, catering facilities, spas, airports, warehouses, assembly lines, maintenance areas, factories, marine and RV compartments, and more. It's chemical, oil, and acid resistant, and it's easy to cut and install.
This plastic mat with holes features an elevated surface and open grid construction to manage water and spillage dissipation. It features a multi-layer structure that provides comfort and insulation where cold, hard floors are otherwise an issue - like in a factory or other setting where workers are standing for extended periods of time. It is a slip resistant, eco-friendly product made of 100 percent recycled material.
Greatmats - For The Best Holed Plastic Mats Available Anywhere
The versatile plastic mats featured here represent some of the best options available anywhere. With different sizes, colors, and styles to choose from, as well as different benefits and features represented among these products, there is a product that would be perfect for your home or business space.
If you would like more detailed information about any of the highlighted products, have questions, want samples, or need help placing an order, just reach out to the customer service staff at Greatmats. They will provide you with all of the information you could possibly need, and together, you can decide which solution is the right one for you, your budget, and your space.
When you purchase from Greatmats, you can be confident that you're getting the very best service, quality, and pricing - guaranteed - regardless of the specific mat or flooring solution you choose. When you're ready to upgrade your space with a plastic mat, let the team and products at Greatmats go to work for you.