What type of floor mats offer the most padding?
By Paige Cerulli Created: August, 2022 - Modified: September, 2022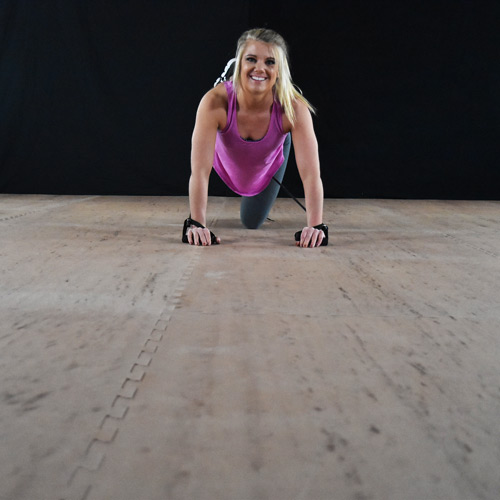 Padded floor mats can make a space more comfortable, inviting, and safer, but it's important to choose the right mats for the job. Certain types of mats offer more padding than others, making them great investments for various installations.
The Best Padded Floor Mats
If you're looking to add padding to hard floors, then you will want to consider certain types of padded mats. Mats can be made of many different materials, and each material offers different properties.
Foam offers excellent padding and shock absorption. Mats made of EVA or PE foam are a great bet, and thicker foam mats offer more padding than thinner one.
You might also consider raised PVC or raised rubber tiles. These types of tiles still offer valuable padding, but they tend to be more durable than foam tiles.
Mats made of PVC or rubber are often suitable for outdoor or commercial installations, and they often have additional desirable qualities like sound insulation or thermal insulation.
Different Types of Padded Floor Mats
At Greatmats, we carry a large selection of padded floor mats, including mats for office use, children's play spaces, and even decorative mats for your home. All of these mats feature generous padding, and they're suitable for many different installation types.
Foam Mats
Foam mats are an ideal choice for areas where children will play, whether that's a playroom, a playground, or another space. Many softer foam mats offer shock absorption properties and are comfortable underfoot, so they can make a space safer for kids who want to crawl or who might take a tumble.
Foam mats are also available in firmer designs which are used in gym settings. Some mats are firm enough to support the weight of furniture, and they're a popular choice for home gyms where you want a more forgiving surface but also need a flooring that's durable.
Playground Flooring Surfaces
Many playground flooring surfaces consist of durable rubber mats. These mats are often suitable for outdoor use, and they can withstand temperature and weather extremes.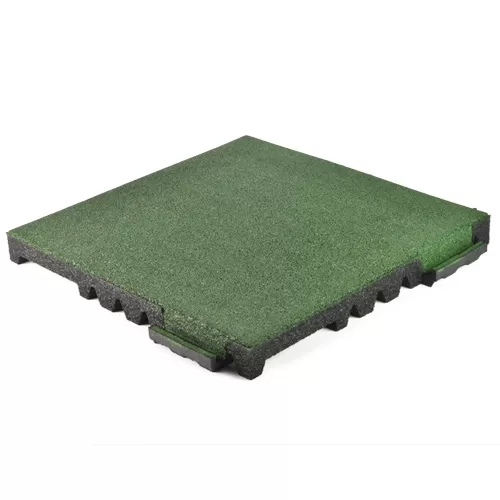 Rubber mats also offer the advantage of being able to absorb shock, and many of them have fall height ratings. Those fall height ratings help to reduce the potential for injuries, making playgrounds safer for children.
Rubber mats vary in height and can be as thick as five inches. The teacher mats offer greater fall height protection, and they are often suitable for use under swings or higher playground equipment.
Many rubber mats are made from recycled rubber, which can help to keep tires out of landfills. They are a practical way to make a playground eco-friendly and may qualify for LEED points on building projects.
StayLock Tiles
StayLock Tiles are a highly durable cushioned mat option that offer the convenience of an easy installation. These tiles interlock together tightly for long-lasting installations, but you can also disconnect them to remove them as needed.
These tiles are highly versatile and can be used in basements, gyms, patios, decks, and more. They are waterproof and suitable for indoor and outdoor use, and they are also easy to maintain.
StayLock tiles are made of PVC, so they're durable and offer fatigue relief. They are available in solid and perforated options, and their interlocking design means you can install them and remove them as needed.
Anti Fatigue Kitchen Mats
Anti Fatigue Kitchen Mats are padded floor mats that are designed specifically to withstand kitchen environments, which can be harsh. Many mats are waterproof and can resist grease and cleaning agents, making them a longer-lasting investment in your kitchen.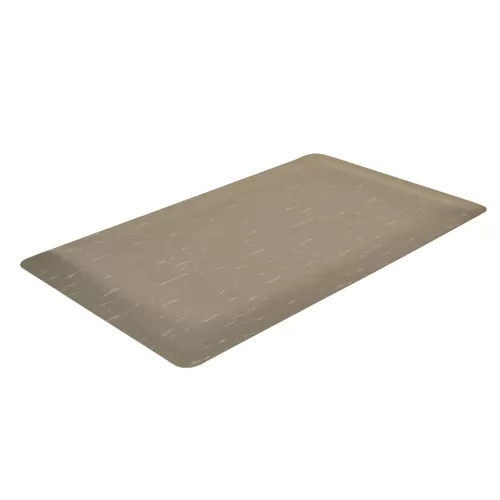 Kitchen mats offer ergonomic benefits, helping to keep you more comfortable when you're standing for long periods of time. They also help to maximize traction in kitchen areas that can be particularly slick.
You will find anti-fatigue kitchen mats in multiple dimensions, and some of them are perforated for use in wet areas. These padded floor mats can help to make your kitchen both safer and more enjoyable.
Sound Deadening Mats
Sound deadening mats not only pad a space, but can also make it much more enjoyable. These mats are often used in home gyms, professional fitness centers, and commercial gyms.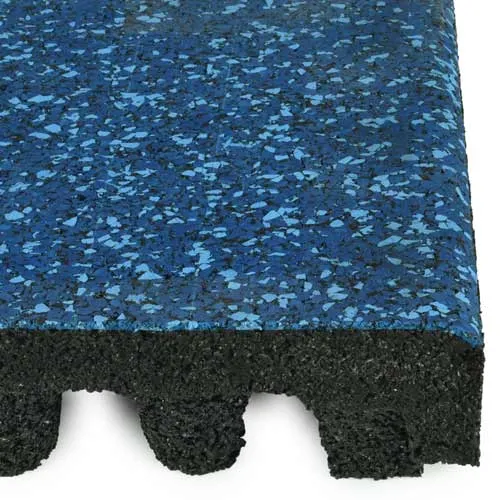 The atmosphere of large gym spaces can become overwhelming, especially with multiple athletes dropping weights. Sound deadening mats help to absorb both impact and vibration to muffle that noise and to create a quieter atmosphere.
Sound deadening mats are high-quality rubber mats that are also highly durable. The rubber is strong enough to absorb significant impacts, like the use of a medicine ball or free weights that are dropped down onto the mats.
You can even use sound deadening mats underneath heavy gym machinery to deaden the sound generated and help to prevent it from traveling throughout the gym. These mats are available in many different dimensions and feature different texture options, so you can choose the mat that best works in your gym.
For more on this topic please review our
Floor Mats
product page.