What Are The Best Milking Parlour Mats for Pits?
By Lisa Hobbie Created: September, 2020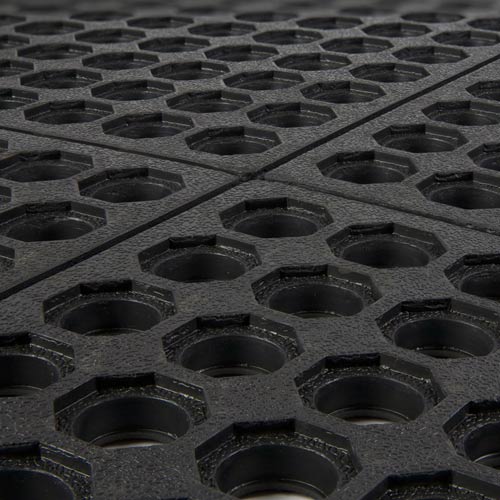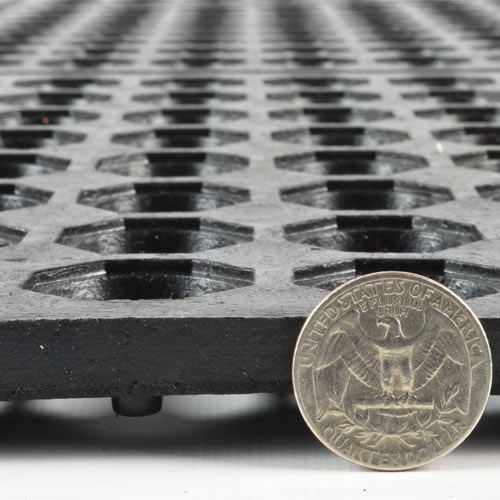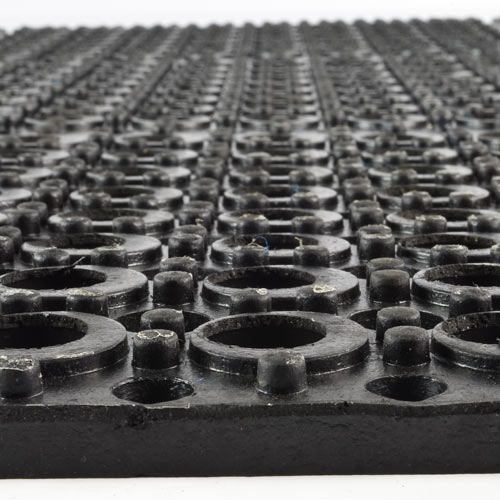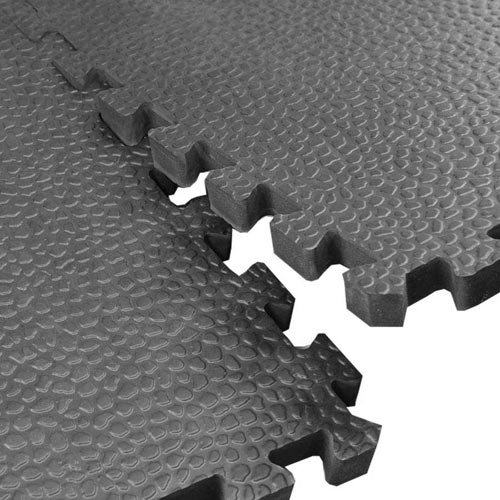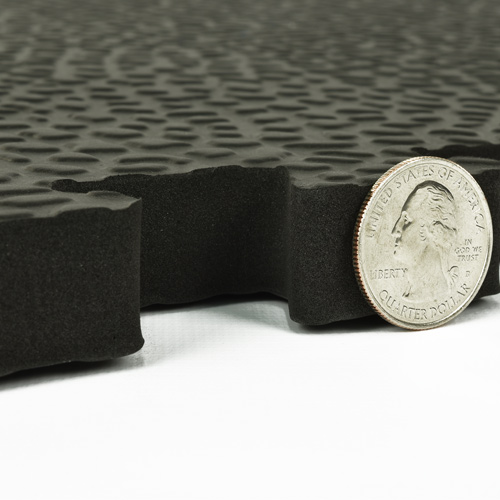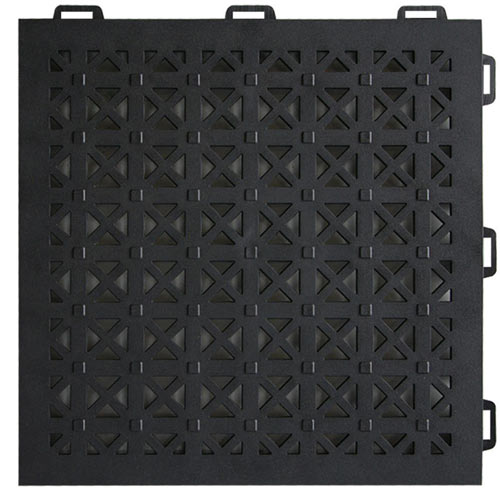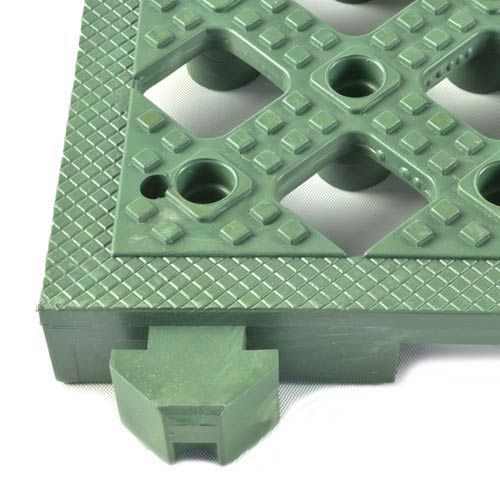 Many large dairy farms feature milking parlours near or as a part of a barn. For a milking parlour to perform effectively and efficiently, milking parlour mats or speciality flooring should be used. Having milking parlour pit mats in place will help the workers experience a safe and non-slip footing as the mats have anti-fatigue properties for the operator, assist with proper drainage and air movement, and provide insulation and comfort in the pits. They also help make it easy to keep the milking parlour clean and maintain. 
Greatmats offers a number of best milking parlour mats from which to choose, from EVA foam options, to rubber and PVC options.
All of the products at Greatmats are among the best on the market, featuring the best materials and product warranties. 
3x3 Rubber Ring Milking Parlour Mats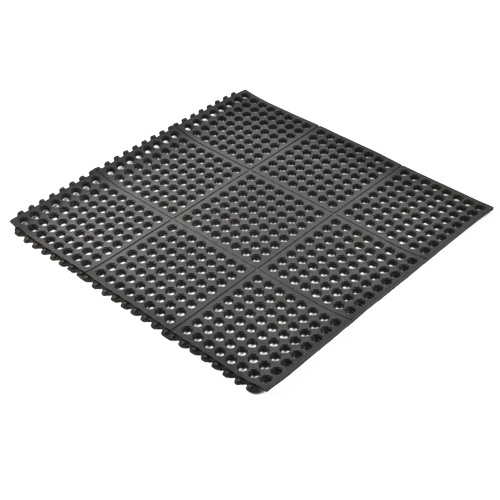 For
durable and waterproof milking parlour mats
that are designed for superior drainage, these are among the best. They are made from durable material and are perfect for any indoor or outdoor animal area - particularly wash bays and milking parlours. 
These interlocking mats are versatile, tough, anti-fatigue, and anti-slip, and they provide a safe and sure footing for both cows and workers. Each ring mat is 3x3 feet for 9 square feet of coverage, and the ⅝ inch thickness makes them ideal for livestock areas. They come with a 1-year limited warranty, giving you extra confidence in your purchase when you choose this mat. 
Portable Interlocking Stall Mats for Milking Parlours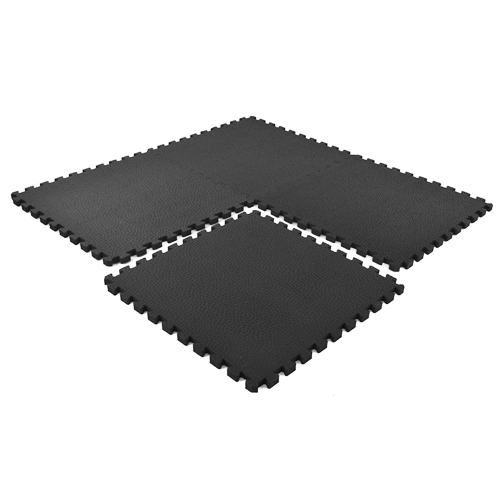 Portable horse stall mats work really well as milking parlour mats. They are very high quality and made of high-density EVA foam. Each mat weighs 2.2 pounds, is ¾ inch thick, and covers 4 square feet. 
The
rugged foam flooring mats
feature excellent toughness and support, without being heavy like rubber mats. This mat features an interlocking edge design for fast installation and has a nonslip pebble top surface texture - providing safe and sure footing. 
The mats are waterproof and double sided for a longer life. They come with 2 border strips per tile for a clean, finished look. 
PVC Locking Tiles in Milking Parlour Pits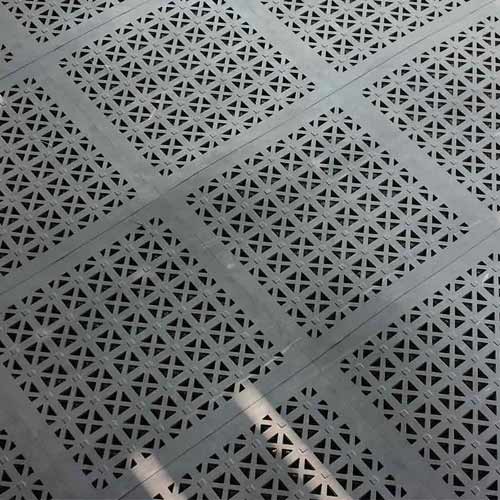 These
milking parlour pit mats
are among the best if you want a clean, classic, black look. You could also upgrade by choosing one of its multiple color options. 
These tiles are easy to install over a barn subfloor without glue or adhesives. They feature an active locking connector design that allows the tile to "float" over concrete and other hard subsurfaces to allow for excellent drainage. 
Each non-slip tile is 12 x 12 inches with a raised base that contributes to a 20 inch critical fall height rating for safety. The tile is waterproof and made in the USA of durable plastic material that is oil resistant, and acid resistant. 
Once these tiles are installed, they will not separate unintentionally. This product makes for a quick and easy DIY installation that is fast and simple to clean with vinegar or baking soda and hot water. This versatile flooring solution will perform well for many years.
Safety Matta Interlocking Floor Tiles in Barns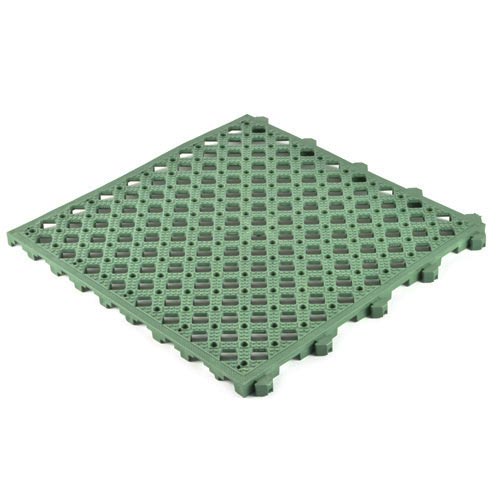 Safety Matta tiles
are another great product when searching for milking parlour mats fit for the pits. They are constructed from recycled materials and provide superior ergonomic and anti fatigue qualities. 
A strong holding interlocking lug system makes this product easy to install, and the non-slip diamond shield tread design provides extra secure footing to wet areas. This product can be trimmed to fit any pit space, and the raised tiles provide excellent drainage. There are optional borders available for a finished edge.
Perforated Rubber Tiles for Parlour Mats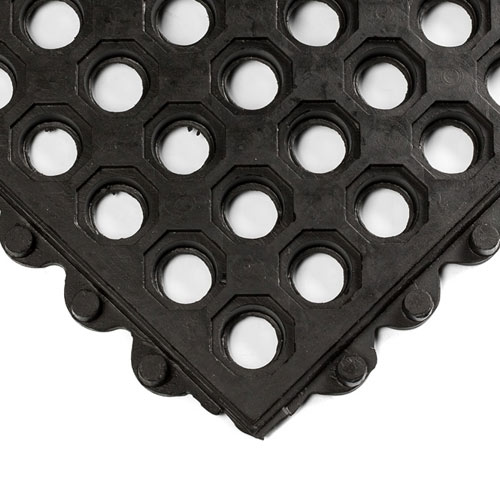 These
Wearwell 24/7 Perforated milking parlour mats
feature hidden interlocks and provide fatigue relief for operators - for an excellent mix of attractiveness and performance. 
This is a great covering for a milking parlour pit, as they work well where mineral oil-based fluids are used and moisture is present. These mats perform well in dry, wet, or oily environments, and they are available in 3 different rubber compounds based on environmental exposures. 
They weigh 22 pounds and are ⅝ inches thick. This product is versatile, rugged, tough, and durable. 
Greatmats for all of your Milking Parlour Mats!
Greatmats has a wide variety of livestock area flooring products that enhance the look and performance value of a barn or milking parlour. With a variety of sizes and thicknesses to choose from, there is an option that will work perfectly for your milking parlour. 
Cost, durability, ease of installation, environmental friendliness, odor, sustainability, and other factors must be taken into consideration when choosing the products right for you, and regardless of the product you select from Greatmats, it will not underperform in any of these areas. 
Aside from the milking parlour mats highlighted, Greatmats has a huge selection of other mats that will enhance any livestock space. Greatmats has the best quality and service, and customer service reps are ready and waiting to go to work to find the best products for your space and budget.