What Are The Best Mats For Israeli Martial Arts?
By Lisa Hobbie Created: November, 2021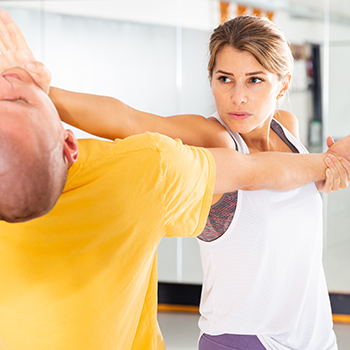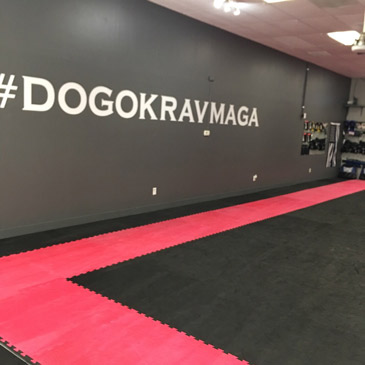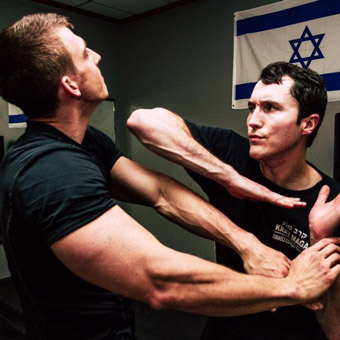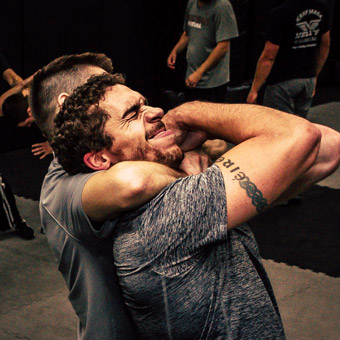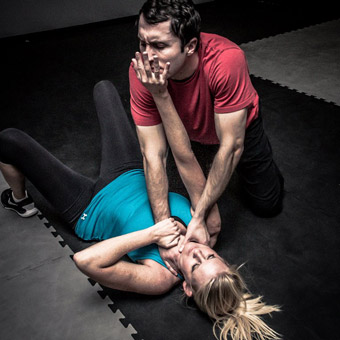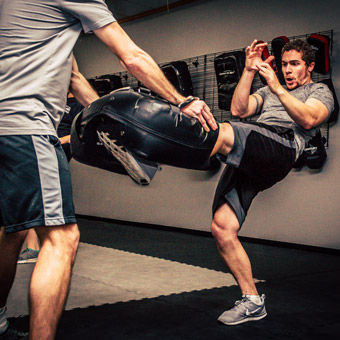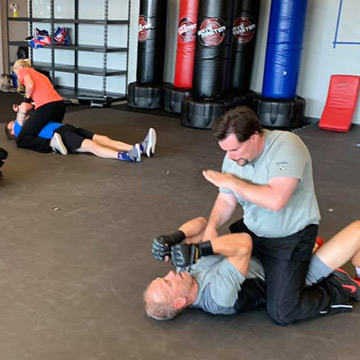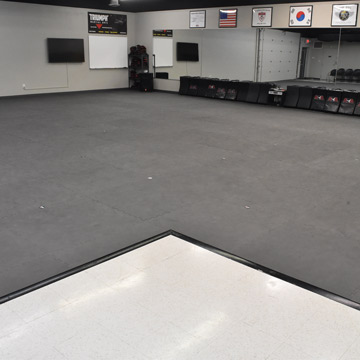 Israeli martial arts include krav maga, kapap, lotar, Haganah and other combat fighting techniques practiced by special forces, as well as academy students.
Originally designed as self defense methods used in armed forces, many commando units, academies, and martial art gyms and dojos offer Israeli martial arts among their practices. Each martial art or club center may focus on different styles of Israeli martial arts, but they will all condition students to defend against any given threat. Krav Maga is the most popular form of Israeli martial arts, and it combines techniques from aikido, karate, wrestling, boxing, and it can be dangerous, deadly, and effective.
Greatmats offers the best mats for Israeli martial arts, with the following two products being among the most popular:
These durable and reliable mats offer a sure, safe footing on which to practice all forms of Israeli martial arts, and they have been installed in numerous facilities nationwide.
Tatami Puzzle Mats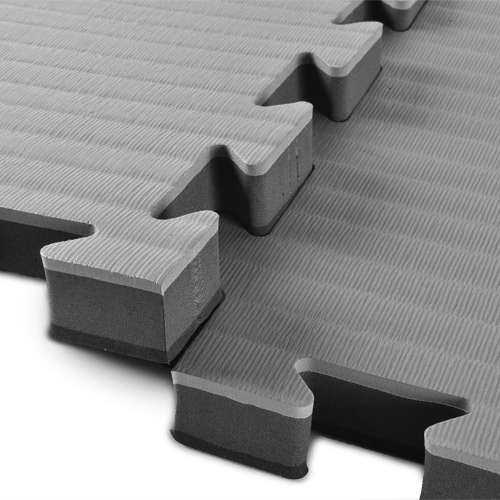 1.25 Inch Thick Judo Jiu Jitsu Mats Interlocking Mats offer excellent shock absorbing properties and feature a tatami surface texture. They are made of EVA foam and are 1.25 inches thick, 7 pounds, and just over 3.25 by 3.25 feet. They are reversible and offer amazing comfort. They are even popular as a safety flooring option for therapeutic spaces for those subject to falling, seizures, etc.
The foam these mats are made from is perfectly firm enough to prevent sinking into them. They are perfect for a simple DIY installation with tight holding interlocks. They are lead and latex free, waterproof, and extremely strong. They offer the perfect blend of density and durability.
Gustavo Desperatti of Dogo Krav Maga
has been utilizing these mats daily in his facility for about 3 years. He shared,''The thickness is perfect for training in Krav Maga, Jiu Jitsu, boxing, and kickboxing." He notes that even still, ''The thickness is still good, and they don't smell at all. I do take pride in people walking into my school and saying it doesn't smell like most gyms with mats. Also, even though I steam clean them two times per day, the colors are still vibrant.''
Scuff Resistant Puzzle Mats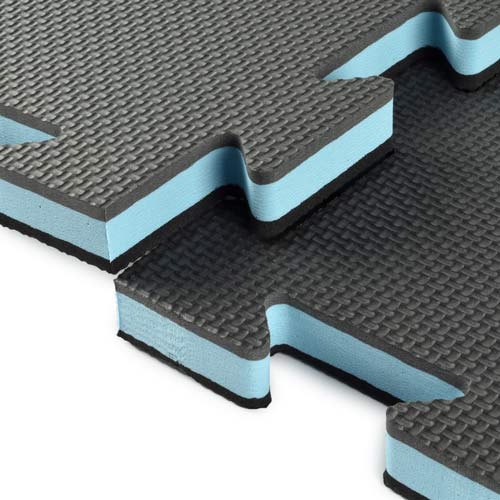 20mm Thick Pro Taekwondo Martial Arts Mats are a cushioned mat designed to provide a safe footing for Israeli martial arts students, while being firm enough for quick movements and jumps.
These scuff resistant mats suitable for use with shoes and boots are a breeze to install, and they feature double color and thatch texture on both sides. The lead and latex free mats are made of EVA foam and feature an interlocking design. They are also waterproof and free of latex and lead, and in facilities where sprinklers are present, they meet class 2 fire ratings.
The 20 mm thick mats have been used in martial arts centers nationwide, and they are widely used in Israeli Martial Arts training centers like
Fayetteville Krav Maga
who is beyond satisfied with the performance of these mats. Owner, Cole Saugey, has used these mats for years and claims to be quite rough with them during impact takedowns, ground fighting, and everything in between. He appreciates how the materials continue to hold up and even prevent burns on the students' knees and elbows.
He stated, ''The combination of impact protection, lack of carpet burns, and thin feel make them the closest to a street fighting surface while providing the protection we need.''
Another training center,
Triumph Martial Arts
, has had outstanding results with the mats. Owners, Chris and Matt White, have operated martial arts facilities for 17 years and are the only instructors in Iowa to hold second degree black belts in krav maga. . .so they understand the importance of having a reliable matting system.
Matt said, "I like the surface of the Greatmats and how well that works for falls and takedowns." He continued, "The Greatmats that we've used for the past 5 years have been excellent and by far the best flooring that we've trained on."
He also appreciates their convenient size and their waterproof qualities.
Greatmats - For The Best Mats For Israeli And All Styles Of Martial Arts Training
When practicing martial arts, having adequate mats on which to practice and perfect skills is one of the most important aspects of safety and preparation. The two products featured here are perfect for use in all styles of Israeli martial arts. They allow students the ability to practice a variety of moves and maneuvers safely and effectively.
If you would like more information about the highlighted products, feel free to reach out to the team at Greatmats. They can answer any questions you have and help you decide which product is the right one for your practice. They can even send you samples or help you place your order.
The Greatmats' martial arts mats have been installed in numerous professional and home studio settings, because they offer the best in quality, durability, and dependability. They meet strict design specs and have been a favorite for trainers and teachers, globally, for over a decade. You can be confident in the longevity of your investment and satisfaction of your students when you choose a matting system from Greatmats.