What Is The Best Tap Fitness Flooring?
By Lisa Hobbie Created: March, 2020 - Modified: August, 2023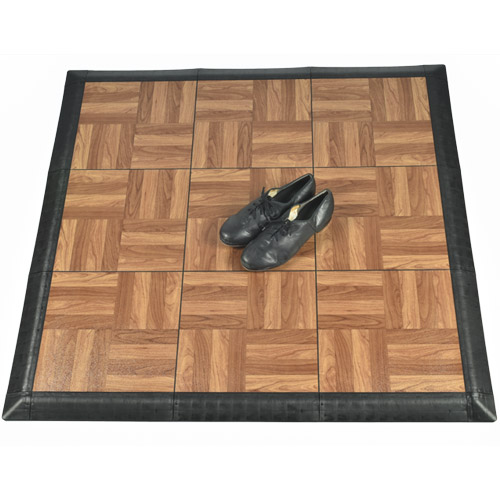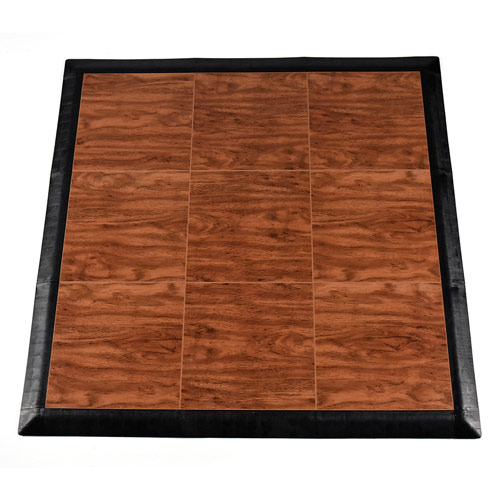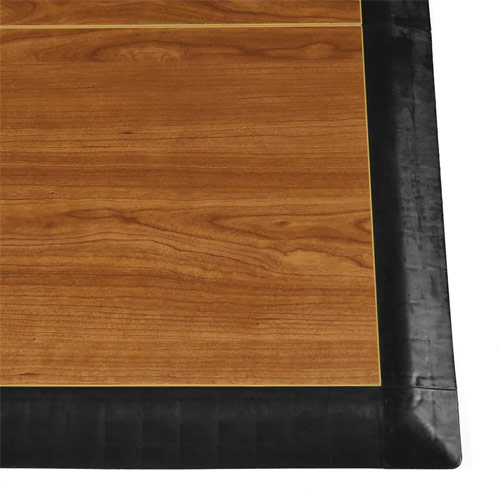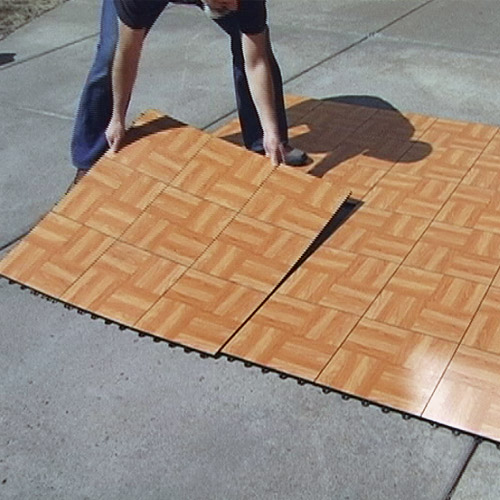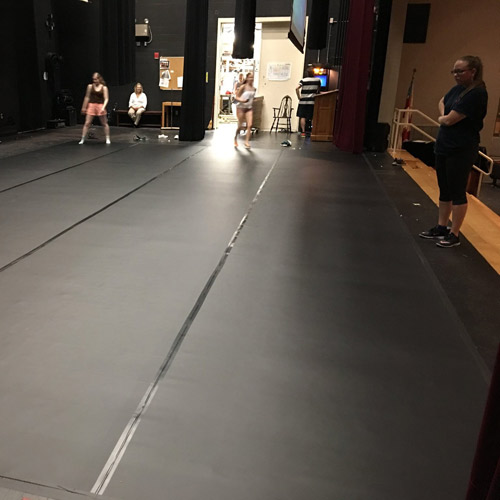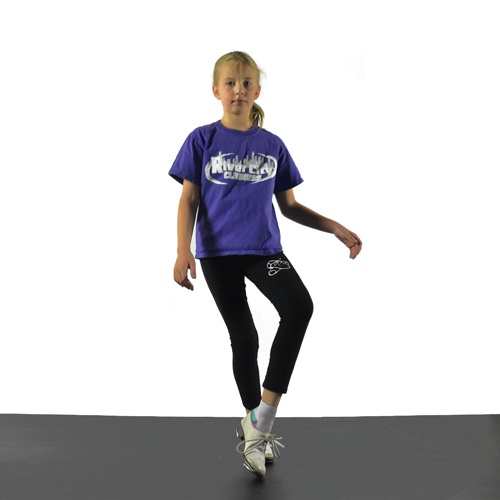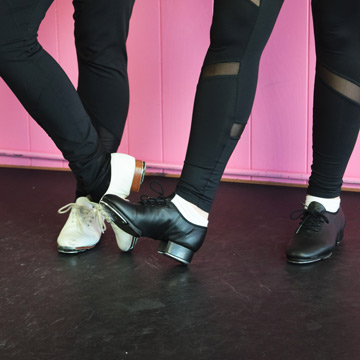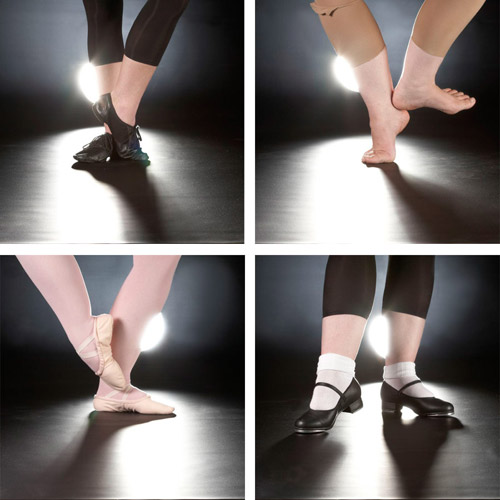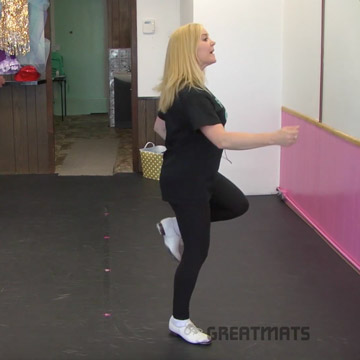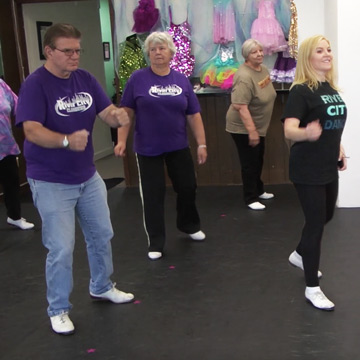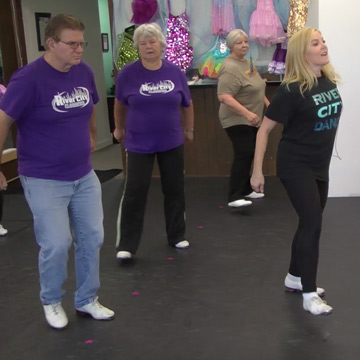 One of the newer fitness trends for dance cardio fans in tap fitness - a total body workout that helps sculpt legs, arms, chest, and back. It may also increase cardiovascular conditioning, strength, flexibility in the hips, knees, and ankles, and coordination. This dance-based fitness regimen also helps develop a sense of rhythm and timing, as well as an overall love for dancing. 
Special shoes or taps over a street shoe option are worn to create the sound of traditional tap shoes, and an instructor leads a class in calorie-blasting, choreographed exercise dance routines. Whether an in-home video program or a class at a studio or gym, an appropriate tap fitness flooring system must be in place to provide the necessary environment for these workouts.
Although it is possible to perform tap or tap fitness on hardwood floors, these floors will likely succumb to scratches and other damage from the nature of the tap dancing and the actual tap shoes. Some may also say that it is acceptable to tap dance on concrete or tile, but the concrete may actually warp and damage the taps on the shoes, and tile can get scratched up just like wood will - plus its very hard on your bones and joints. Where these floors will make the desired noise, they will not provide protection to the dancer, tap shoe, or floor itself like one designed for tapping will do.
The best flooring options for tap fitness are dance floors, whether a lightweight portable tap dance floor or a larger, permanent or semi-permanent dance floor option are more suitable, Greatmats' tap dance fitness flooring solutions will provide just what is needed to have a positive experience.
3x3 Foot Portable Tap Dance Floor for Tap Fitness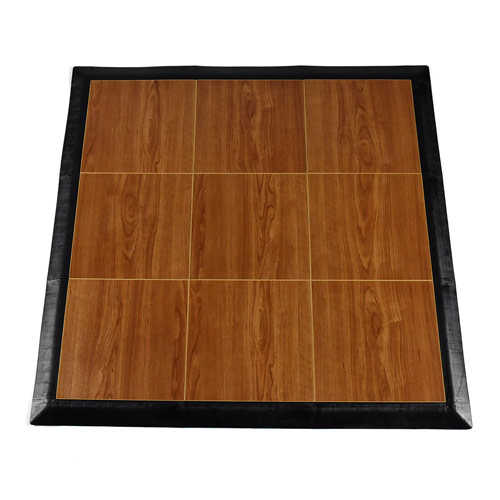 A great starter tap fitness flooring kit is the
3x3 foot portable tap dance floor
. This kit has 9 tiles that are designed for indoor or temporary outdoor use and are super easy to just snap together and unsnap to take down. This would be perfect for use with a DVD or in-home system! 
There is no adhesive required for these vinyl topped tiles, and they feature a waterproof, protective coating that will never need refinishing. The vinyl is commercial grade and has a professional and attractive wood grain finish. 
Made to last and stand up to the use and abuse of tap shoes, this flooring option features a plastic base that provides durability and solid footing for the dancer, and it also comes with a 5-year warranty. 
Rosco Adagio Touring Floor Custom Size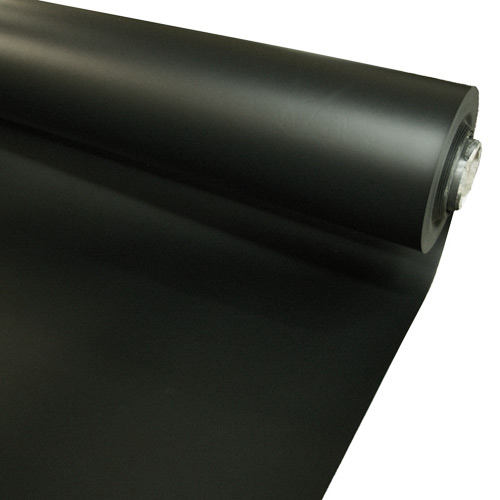 Although this flooring option was designed to be used for touring tap and dance groups, it would also make for a great tap fitness flooring option. It is like a traditional Adagio by Rosco floor, only thinner and portable. 
The
touring vinyl tap floor
is extremely durable and long lasting. To install, it is simply rolled out and taped down. It would not only be suitable for tap fitness, but other dance fitness programs, also. 
This economical and portable option would work well over any solid base floor, as it has been designed to lay flat quickly and provide a surface with excellent tap sound. For additional body protection a dance subfloor system may be desired.
It is also extremely flexible, allowing for years of rolling and re-rolling as needed.
Adagio Dance Floor Package 10.5 x 10 Ft.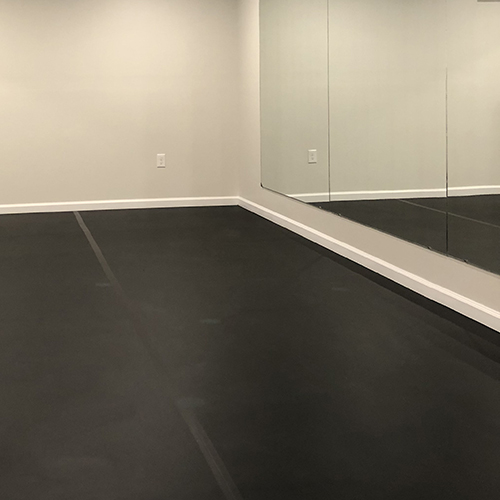 If you're ready to transform a room or studio into a dedicated tap fitness space, the
Home Adagio Dance Floor Package
is the way to go. If you have a solid, flat surface as a subfloor, this will provide superb results. 
This option has a material density rating of Shore A 92, which means it is extremely tough and durable and ready to take the abuse of taps - or any other type of dance shoes. 
This floor kit has a coverage area of 106 square feet, so you'll have plenty of dance space in no time. Simply unroll and tape, just like you would do with the touring floor option. 
This dance floor provides solid footing in a long-lasting product. It features a slip-resistance and traction without being too sticky - which prevents free movement. Although perfect for tap fitness, this flooring really is adaptable for all types of dancers, regardless of how they are using it.
Greatmats: One stop shop for Tap Fitness Flooring options!
Depending on the space you're working with, your budget, and other factors such as portability, storage, maintenance, and warranties, the flooring system you choose may combine one or more of the options listed. 
Greatmats has helped numerous dance professionals and fitness instructors select the flooring system that is right for them, from permanent flooring options to more portable, versatile options. Allow Greatmats to send samples and offer advice and suggestions to help you determine the right floor for you. If your priorities are quality flooring combined with safety for your dancer or dancers, Greatmats has what you're looking for.