What's The Best Flooring For A Gaming Room?
By Paige Cerulli Created: October, 2022 - Modified: October, 2022
When you design your gaming room, you'll want to create a space that you not only enjoy, but that is also comfortable and that allows you to stay focused on your game.
Whether you're playing adventure or shooter video games or are participating in competitive leagues with other players, having a well-designed space can make your gaming so much more enjoyable. That all starts with choosing the best flooring for a gaming room.
What to Look for in the Best Flooring for a Gaming Room
Your Flooring plays a major role in how well you're able to focus on and enjoy computer games. Your flooring supports your desk chair or gaming chair, and it allows you to maneuver in the middle of the game.
Flooring can enhance or detract from the games' sound, too. Certain types of floors will amplify sound, while others will help to dampen noise, so you will need to consider which affect you want to create in the room.
It's also important to consider how flooring affects your comfort. A softer floor is more welcoming and tends to be more comfortable to stand or kneel on than a firmer option.
Finally, the flooring product you choose will affect the overall aesthetic of your room. You will need to think about whether you're looking for something sleek and modern or bright and colorful.
The Best Flooring for a Gaming Room
At Greatmats, we offer three types of flooring that are particularly well-suited for your gaming room.
Luxury Vinyl Plank Flooring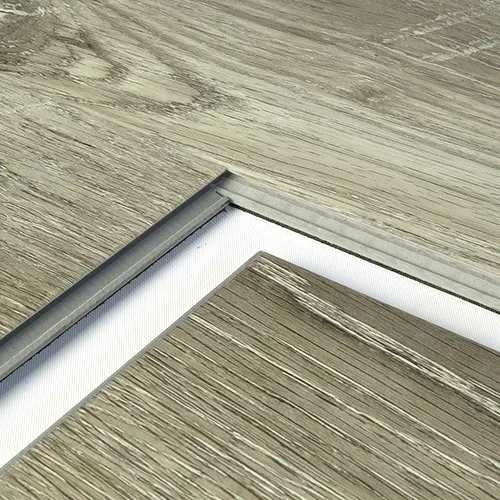 If you're looking for a sleek, modern flooring product with a high-end feel, then you will want to start with our luxury vinyl plank flooring. These flooring products feature distinctive finishes that resemble hardwood, but they're available at a much more affordable price than genuine wood flooring.
Luxury vinyl plank flooring is highly durable, thanks to its solid core design that is paired with a wear layer. That wear layer helps to resist stains and scuffing, and the planks are even waterproof, which allows for easy cleaning.
Many of these products feature warranties ranging from 10 to as much as 30 years, so they are a long-term investment in your gaming room. The planks are available in a wide variety of finishes, so you can add a very specific aesthetic to your gaming room.
Since the tiles create a firm flooring surface, they won't dampen any sound created during your gaming. If you're setting up speakers and want a big surround sound, then a firm flooring product like luxury vinyl planks is the way to go.
You can also install these planks yourself, saving money and time when compared to a professional installation. Most of our planks feature a click locking system that allows you to easily connect the planks together. Peel and stick options are also available, allowing you to easily connect the planks to the subfloor.
Carpet Tiles with Padding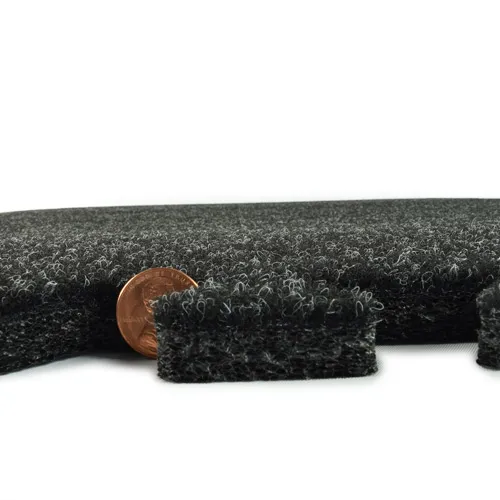 If you want to add comfort and a welcoming feel to your gaming room, then carpet tiles with padding may be the best choice. These tiles offer valuable shock absorption and create a comfortable surface to walk or stand on, much like traditional carpet.
The tiles also help to absorb sound, which can help to reduce the volume of your gaming room. They are an ideal choice if you game using headphones, or if you're trying to keep the noise generated from reaching the rest of your home.
These carpet tiles feature a low pile height, so you can still maneuver your gaming chair around on them. They're durable and designed for high-traffic areas, so they can easily withstand the wear that your gaming room will see.
When you're working with carpet tiles, you can choose from a wide variety of colors. Consider buying tiles in two different colors to create a fun pattern to liven up your gaming room.
Carpet tiles support multiple installation methods, including DIY-friendly options. You can also choose from tiles in different sizes, which can add a unique touch and character to your room.
Rubber Puzzle Flooring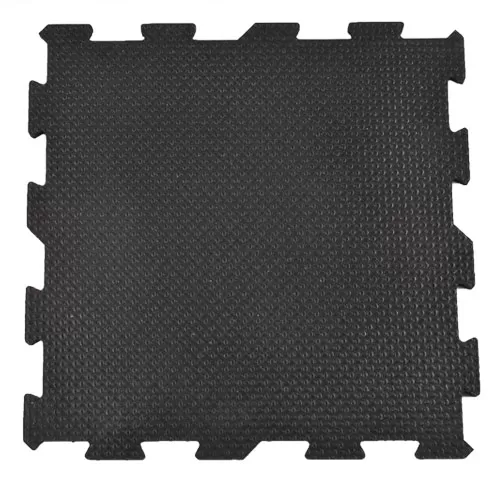 Highly durable and offering valuable shock absorption, rubber puzzle flooring is another potential choice for your game room. Rubber tends to be an affordable flooring option, and since many rubber products are at least partially made of recycled materials, rubber is an eco-friendly choice, too.
Rubber creates a firm surface that you can easily maneuver your gaming chair over. It also offers valuable traction to help prevent slips and falls.
If you're installing your gaming room in the basement, rubber can be an excellent choice. Most rubber products are waterproof, and you can dry lay them directly on a basement floor.
Interlocking rubber tiles are easy to install, and you can also remove them again if needed. You can choose from a variety of thickness options, too.
While most rubber products are a solid black, some include color flecks, which can add a unique touch to your gaming room.