What's The Best Fence Padding For Horses?
By Paige Cerulli Created: August, 2021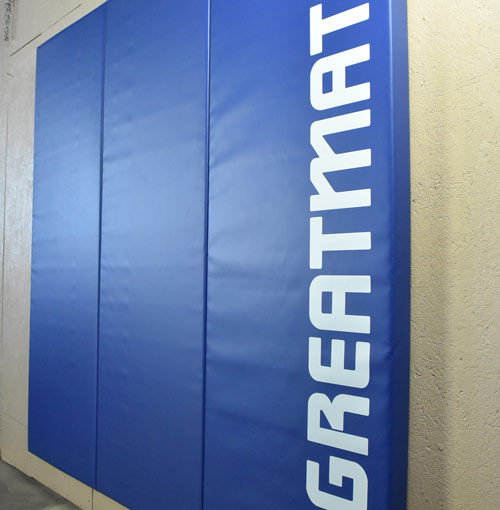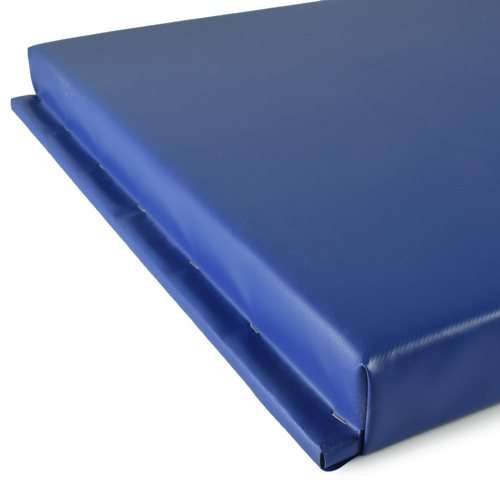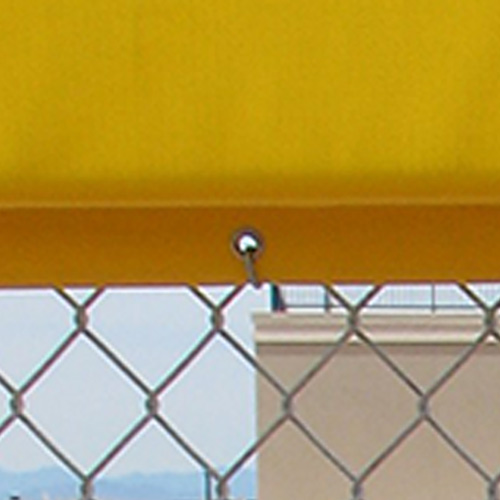 You want to do everything you can to protect your horses, and sometimes that means adding extra protection to your fences or stalls. Fence padding is ideal for both commercial and private facilities, and it might help to keep your horse from getting injured.
How Fence Padding Makes a Difference
Horses are naturally injury-prone, and putting them into a stall or a small outdoor turnout can increase those chances of injury. If you have a horse with known mobility or balance issues, or if you're raising a new foal, then you'll want to make your facilities as safe as possible.
This is particularly true of equine veterinary clinics, especially in their surgical rooms and recovery rooms. Padding the walls of these high-risk rooms can increase the safety of their equine clients and possibly help to prevent serious injury as a horse recovers from surgery.
Certain situations can also warrant the use of padding. If you're rehabilitating an injured horse at home, padded walls can add a degree of safety. Foals or horses dealing with neurologic issues can benefit from padded walls, which can help to prevent injuries while still letting the horse lean against the walls for balance.
What to Look for in Equine Fence Padding
When choosing the right fence padding for your stall or recovery room, you'll want to choose a product made with outdoor foam, which won't retain water if you need to spray down the pads regularly, such as in an equine hospital.
We recommend using an 18- or 19-ounce vinyl covered pad, which is a heavy duty option that can hold up to horses and to regular cleaning. A pad that receives heavy use and several daily spray downs will have a typical lifespan of about four to five years.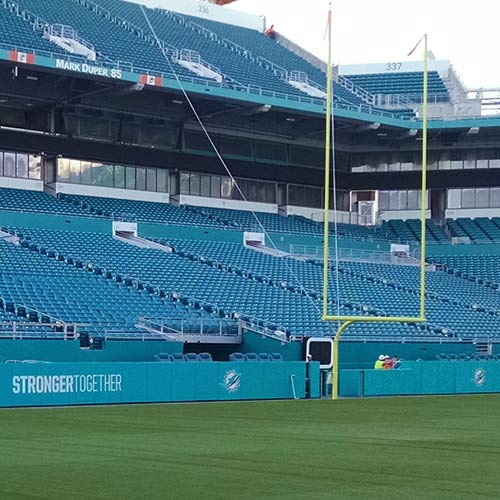 At Greatmats, we can custom make a wood backed wall pad with two-inch or three-inch outdoor foam. This type of fence padding has a wood back board with an outdoor foam laminated to it, and then wrapped in a heavy duty vinyl material.
We offer several attachment style options for this fence padding. You can opt for a one-inch nailing margin on the top and bottom, or choose to use Z-clips. If you have a fence that you need to have the pads on, you can use a bolt and plate for installation.
If the mats will need to be sprayed down heavily and regularly, it's best to avoid the nailing margin pads, which could trap water and moisture behind the pads if they're installed directly against a wall. On the other hand, active horses can potentially knock Z-clip style pads off of the wall if they aggressively move or push on the pads. You'll need to decide which installation type is best for your facility and the pad's use.
An excellent alternative, and our recommendation to most horse facility owners, is to choose fence padding that features a sewn wall pad. This type of padding is an outdoor foam wrapped in a heavy duty vinyl with grommet strips along the pad's top and bottom.
With this type of pad, it's important to make sure that the pad is fully secured to the wall. Horses can play with the pads, and stories of a horse sticking its head behind the pads or between the pads are not that uncommon.
We have also created this pad with a hook and loop attachment style for a veterinary clinic. If that style is used, the attachment needs to be on all four sides of the pad.
Choosing Your Equine Fence Padding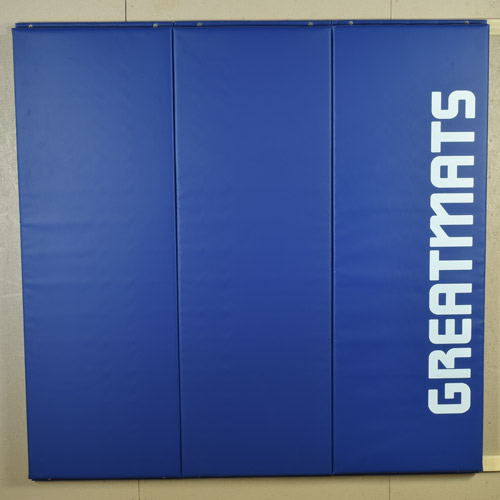 The right equine fence padding for your facility needs to be the right size and needs to have the durability to withstand use in a horse stall or in a turnout. Traditional gym wall padding is similar to the type of padding you'll want for a stall or a fence, but it's important to ensure that your padding features quality, durable materials and is constructed to be used in an equine facility.
When determining which type of padding is right for you, think about how much use it will see on a daily basis. If you're equipping a recovery room at an equine clinic, you'll want to invest in the most durable, waterproof padding possible.
The mounting method that you choose will also depend on your facility and the padding's intended use. You'll need to measure the dimensions of the stall and determine the best mounting method for the space that you're working with.
At Greatmats, we have custom made fence padding for multiple horse facilities, including veterinary clinics and for horse owners wanting to improve their horses' safety at home. Contact our customer service team today to learn more about our fence padding options. We would be happy to help you determine just what you need in your fence padding, and to custom make your padding for your barn.