What are the Best Deadlift Mats?
By Lisa Hobbie Created: June, 2020 - Modified: October, 2023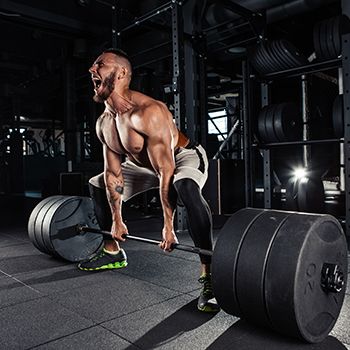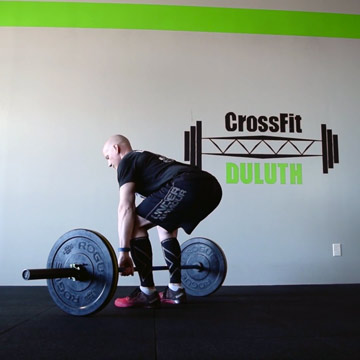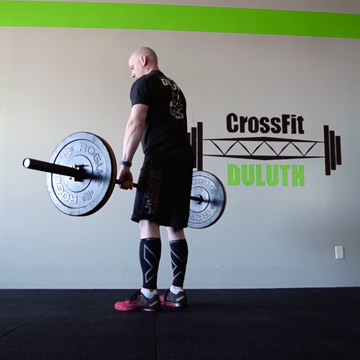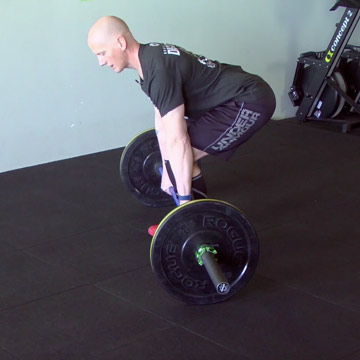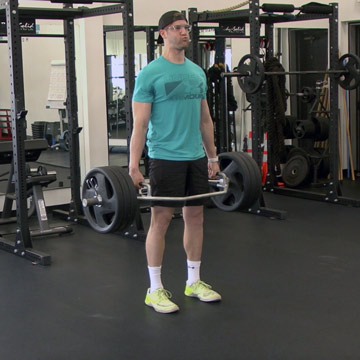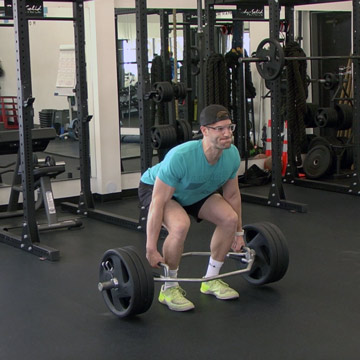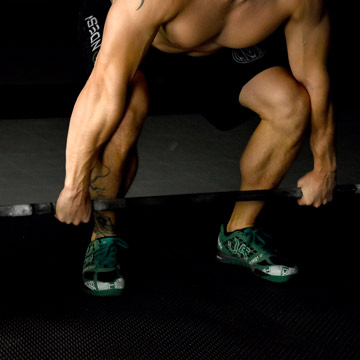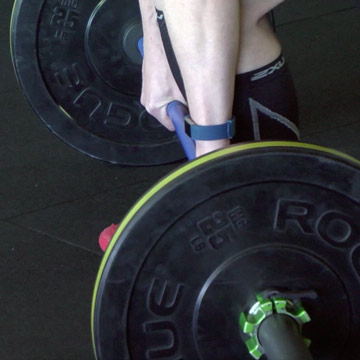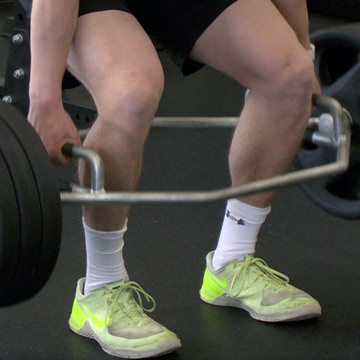 Deadlifts are one of the core weight-lifting exercises. Known for their ability to build core stability and strength, they also strengthen the hip, back, leg, and abdominal muscles. Because this move involves lifting a loaded barbell off the ground to hip level, this powerlifting exercise sometimes also carries a level of risk of injury to the athlete or damage to the wood or concrete subfloor or deadlift platform. To help minimize the likelihood of either or both, the use of deadlift mats with or without a bumper plate is essential.
5 Deadlift Mat Options Available at Greatmats:
1 Inch UltraTile Rubber Weight Room Mats
3/4 Inch Sundance Rubber Horse Stall Mats
2 Inch Sterling Noise/Sound Reducing Tiles
3/4 Inch Interlocking Center Mat Cobblestone
2.5 Inch Sound Reduction Floor Tiles


UltraTile Black Rubber Weight Floor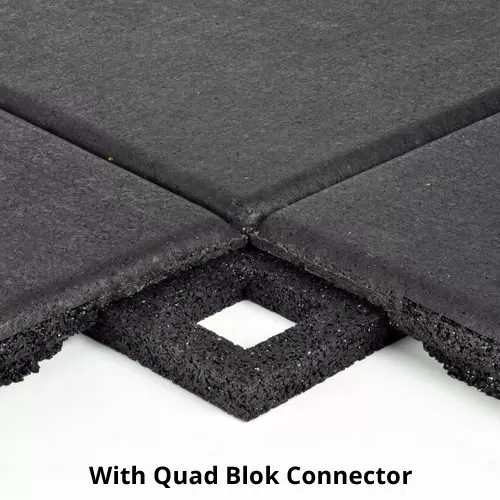 If finding deadlift mats that are slip-resistant when wet or dry, a
rubber weight floor
is an excellent option. This great-looking floor is made of super durable, rubber floor material, and it features an easy pin-together installation process. This product provides quality noise and shock absorption, and it looks and performs great. These deadlift mats are made in the USA of high-quality recycled rubber content, and they come with a 15-year limited warranty. They feature a 1-inch thick top layer for extra durability and a pedestal underside to keep cables and wiring secure and out of site. Because of their unique design, this product is used in university and college weight rooms. There are numerous color choices and custom design options available, and they are very easy to clean and maintain.
Sundance Rubber Horse Stall Mat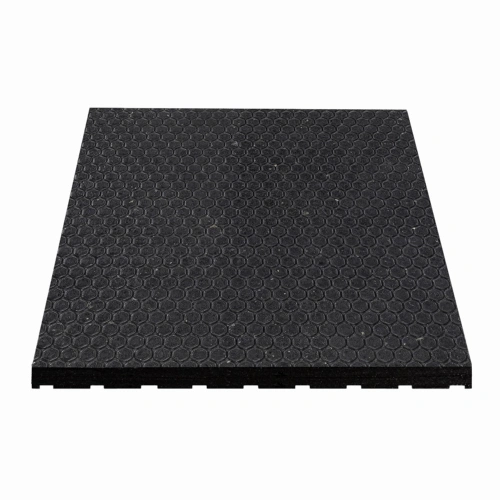 Stall mats often double as deadlift mats and the
Sundance 4x6 ft x ¾ inch straight edge product
is among the best options. Made from 100 percent recycled rubber, these mats deliver excellent impact-absorbing benefits with a non-slip pebble top. The durable ¾ inch thickness does an excellent job of standing up to cold and damp conditions with a grooved underside that allows for some drainage and airflow. This product provides stable comfort and traction and does a great job protecting the subfloor from damage caused by heavy free weights or weight machines - at an affordable price. They lay down without the need for adhesives, and because they are designed for equine use, these are among the toughest mats on the market, performing very well in the harshest of conditions. 
Sterling Sound Absorbing Mats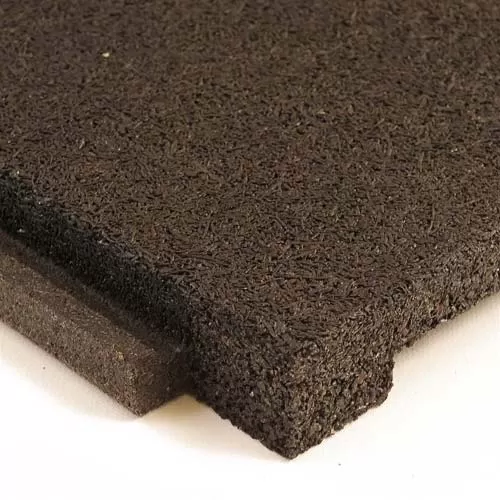 Maybe you are interested in deadlift mats that will best absorb sound. If so, the
Sterling Athletic Tile
option should be considered. These rubber tiles are heavy-duty, extremely durable, easy to clean, and provide superior sound and shock insulation. They will hold up to even the heaviest of weights, high-impact workout moves, exercise equipment, and more - and, keep any unwanted noise from dropping weights at bay. For the best deadlift mats with sound-absorbing qualities that will also protect the floor and offer cushion for your body, this is what you're looking for.
Interlocking Center Mat Cobblestone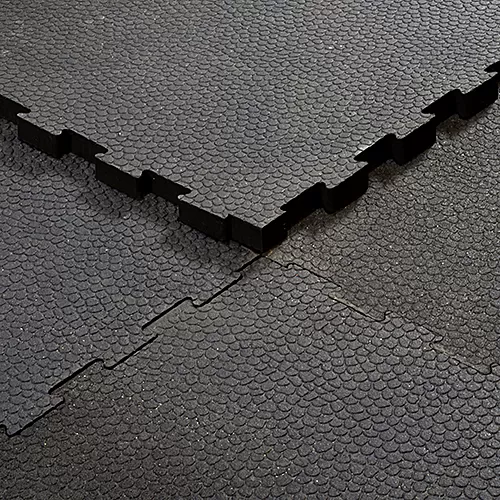 Another vibration-reducing mat option is the
Interlocking Center Mat Cobblestone
. This product provides superior vibration reduction and also dampens noise. Its heavy-duty, ¾ inch commercial grade recycled rubber provides for a super durable mat that will not move or curl. It is designed to reduce the growth of bacteria and is non-absorbent. These tiles will have some rubber smell for several weeks after installation, which will dissipate with ventilation over time, and they are water jet cut - providing a tight-fitting, interlocking install. 
Sound Reduction Gym Floor Tile
Deadlift mats that combine extreme durability with superior sound and shock absorption are the
Sound Reduction Gym Floor Tiles
. This rubber flooring works well in weight rooms, as they are slip-resistant when wet or dry. The gym flooring product is made in the USA of recycled rubber material, and it is designed to mitigate the shock and sound resulting from weights being released onto its surface by absorbing impact. These deadlift mats also feature a patented high-density wear layer and make for a professional-grade installation with Quad Bloks that hold the tiles together. 
Greatmats has it all!
Whether one of the listed items appeals to you, or, if you want to explore other options, keep in mind that Greatmats has unbeatable quality and service. The wide variety of deadlift mats at Greatmats is quite extensive. The different varieties have been installed in hundreds of professional and
home gym
and
weight room
settings and provide the best in quality, service, and dependability. Most mats come with a warranty and are designed specifically to take the use and abuse of heavyweights. Even though the prices are great, the products are anything but cheap. You can be confident in the longevity of your investment when you choose Greatmats. Simply reach out to the friendly and knowledgeable staff who will help you determine the best option for your space.