What's The Best Artificial Turf For Lawn Bowling
By Paige Cerulli Created: September, 2022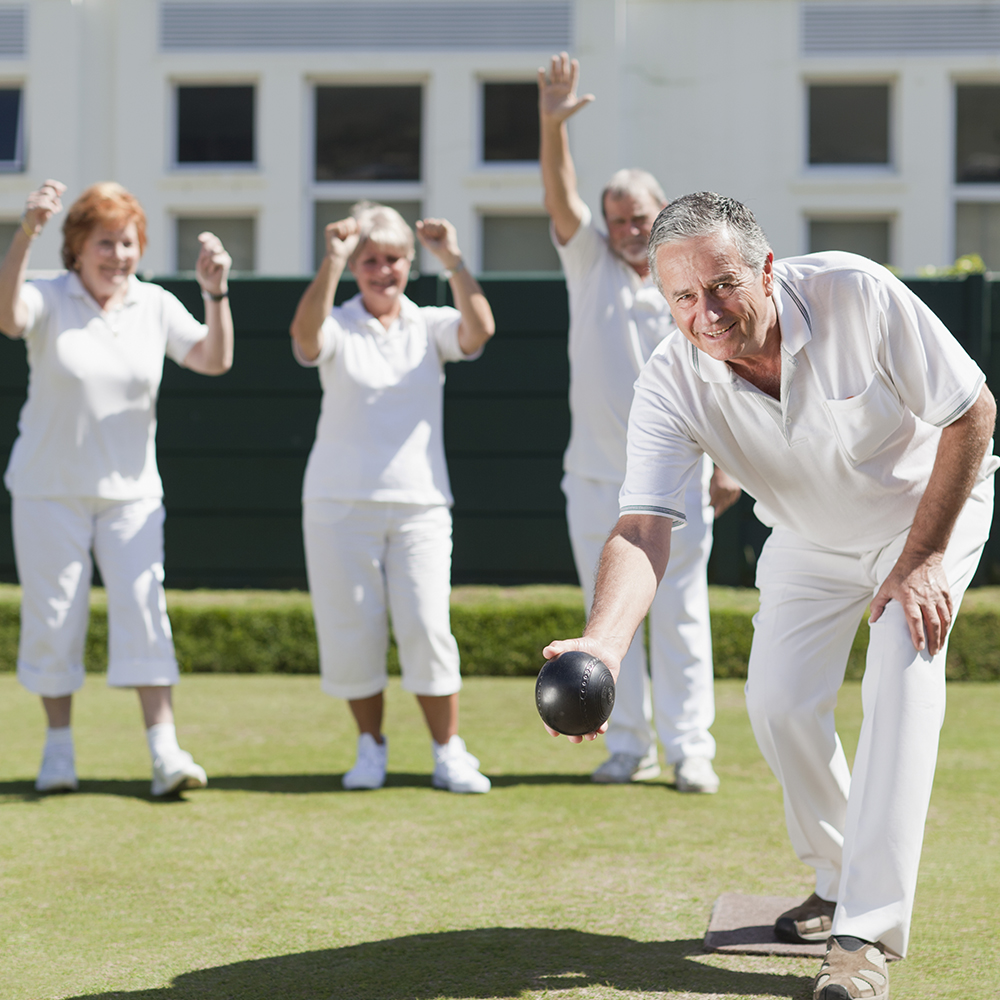 Lawn bowling is a fun, lesser-known game that's growing in popularity. You might want to build a bowling green for your club, park, recreation facility, or even for home use. The turf that you choose will play a key role in your green's success and overall performance.
Why Use Artificial Turf for Lawn Bowling
If you're planning a lawn bowling green, then artificial turf is an excellent choice. With artificial turf, you can construct a green that is indoors or outdoors, and you'll enjoy plenty of other benefits, too.
When you use artificial turf, you can play on the court even during or after inclement weather. While a heavy rainstorm would turn real grass into mud, artificial turf retains its stability and remains usable, even when the weather isn't cooperating.
Artificial turf is much more durable than real grass, too. You won't have to worry about divots and areas where the grass is thinning out, allowing for consistent play.
There is also much less maintenance involved with artificial turf. While real turf needs to be mowed, watered, weeded, and fertilized, artificial turf doesn't require any of this care.
With less maintenance needs, you won't have to worry about buying and maintaining mowing equipment. You can also save on water bills, a major advantage if your area is often subjected to drought conditions.
The result is that you can save both time and money on maintaining your course. That can be particularly beneficial if you're building a course as a money-making endeavor, or if you're putting one in your yard and know you won't have much time to dedicate to maintenance.
Artificial turf also remains usable year-round, while real turf often turns brown and dies in climates with cold winters. Being able to keep the course open can help you to maximize your income and the overall value of the course.
How to Choose the Best Artificial Turf for Lawn Bowling
With artificial turf being an ideal choice for lawn bowling, it's important to make sure that you choose the right product. At Greatmats, we have many different artificial turf products that are suitable for use in your course.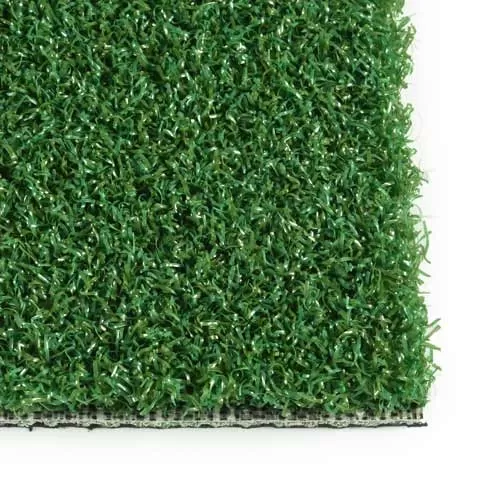 Size
Artificial turf rolls are available in multiple sizes, so it's important to consider the dimensions of the area that you are covering. At Greatmats, we have rolls in 12- and 15-foot widths, both of which are ideal for covering larger spaces.
Most rolls measure 100 feet long, which allows you to create courses that are largely solid surfaces with minimal seams.
Pile Height
Our artificial turf is also available in varying pile heights. A shorter pile height allows balls to roll more easily and also helps to maintain bounce and energy.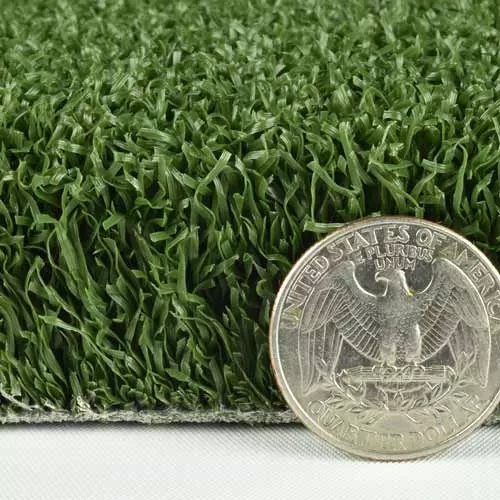 Longer pile heights can reduce a ball's energy, minimizing bounce and keeping the ball from traveling as far. When playing lawn bowling, a pile height somewhere in the middle is often best.
Consider buying two turf products in two different pile heights. You can use the shorter height to create the open play area, then surround the area with a longer pile height to help keep the balls from traveling too far out of the play area.
Infill
The infill that you choose also affects how the artificial turf feels and performs. Adding a sand infill can make the turf feel more realistic, and it also makes it more comfortable to stand and walk on for longer periods of time.
Some turf products are designed for use without infill. Those products naturally create a realistic fill and are already cushioned for comfort.
These products can minimize your installation time, and they also mean that you won't have to order and install infill.
Durability
Lawn bowling requires a turf that is highly durable. The turf needs to be able to withstand the repeated rolling of heavy balls, as well as the players' shoes and the general foot traffic that the court sees.
At Greatmats, many of our products are made of polypropylene yarn for durability and are backed by multi-year warranties. They are designed for the high amounts of traffic and use that your course is likely to see.
Color
When you order artificial turf, you will have your choice of many colors of green. Some of the products even feature multi-colored yarns, making them extra durable.
Steps for a Successful Lawn Bowling Course Installation
Successfully creating a lawn bowling course starts with choosing the right artificial turf, but there are other important components, too. If you're new to the sport, take the time to familiarize yourself with the rules of the game and the elements that contribute to a quality court.
At Greatmats, we have many different artificial turf products for sale that may be ideal for your project. If you have any questions, please call our Greatmats customer service team, and we can help you to determine which product is best for your needs.
For more on this topic please review our
Golf Turf
product page.