What Are The Benefits Of Synthetic Flooring For A School Gym?
By Lisa Hobbie Created: October, 2021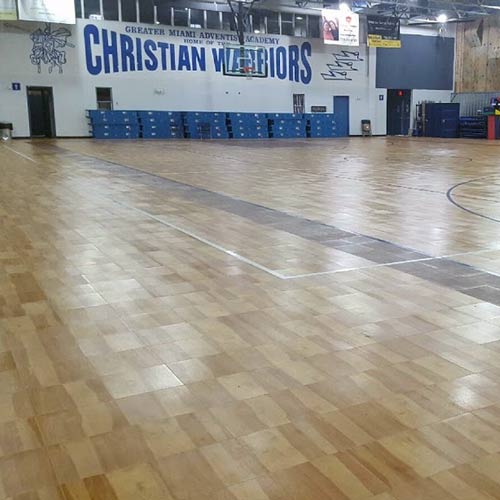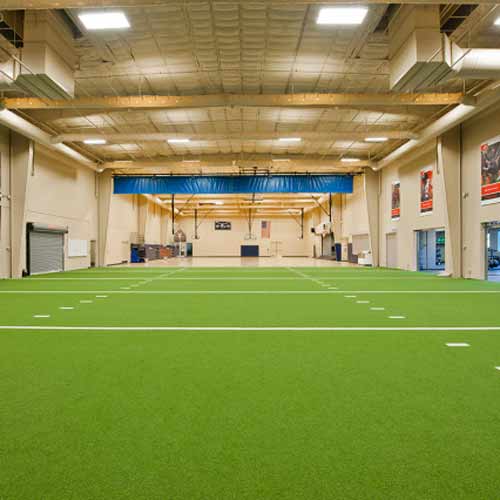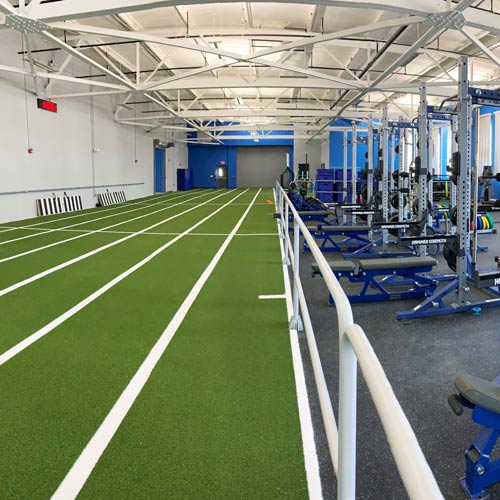 School gym synthetic flooring can transform the look and feel of a space while offering an attractive solution that is resilient, versatile, and low maintenance.
School gym synthetic flooring utilizes the best man-made material with naturally occurring ones to offer versatile and durable solutions that are low maintenance, attractive, and made to last. Of the many school gymnasium options available at Greatmats, the following products are among the best:
These school gym synthetic flooring solutions are perfect, multipurpose options for everything from middle and high school practice basketball courts to other athletic activities and sports. They are commercial grade systems that offer an attractive, professional appearance and feel that is easy to maintain - especially compared to vulnerable hardwood. These products offer many amazing benefits.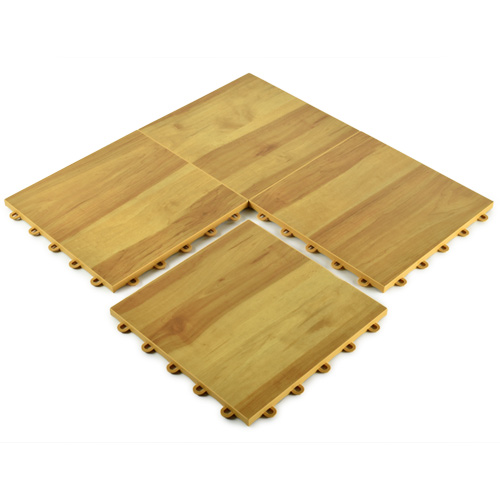 Basketball Court Tile Gym Floor Pro flooring is an easy to install product with a snap together design. It also has a rich wooden look and commercial quality vinyl surface that is stain and scuff resistant. It truly delivers a professional look with the benefit of being available at an affordable cost.
This product is line paintable, and It has a 20 mil, 0.5mm thick wear layer. If extra cushion and sound dampening are desired for your school gym, a rubber underlayment can first be installed under this synthetic flooring. Overall, this robust polypropylene plastic flooring is flexible and versatile, and it will provide years of solid for athletics, and more.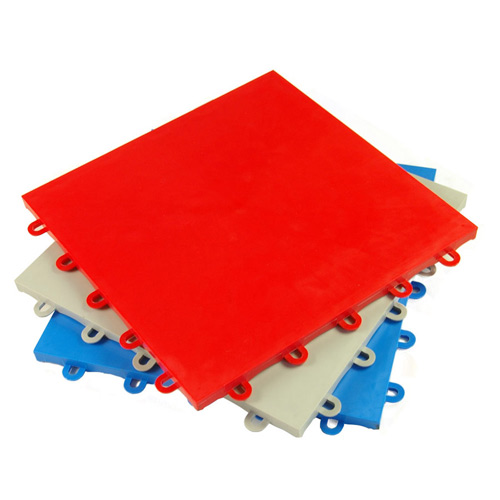 Flat Top Court Floor Tile is a raised, modular flooring solution that can be used for temporary or permanent solutions. Its raised design promotes airflow in potentially damp environments, and its easy DIY snap together design features tight fitting seams.
There are many color options from which to choose, and the tile can be installed over most surfaces - even low pile carpet. It is load tested for 10,000 pounds per square foot, and the quality control employed during the construction process of this product guarantees a long lasting value for one of the best portable floors available.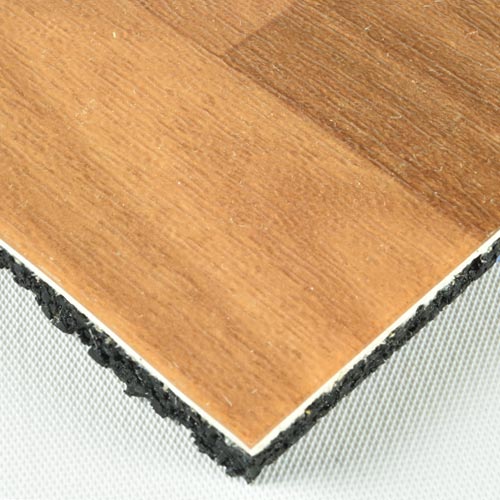 Athletic Vinyl Padded Roll is a school gym synthetic flooring option that delivers superior sound absorption and shock absorption, as well as a durable design with a wood grain surface fusion bonded to a 5mm rubber base layer.
This is an attractive option that is ergonomic and quiet underfoot. It's also very attractive, low maintenance, line paintable, and easy to keep clean. It is wear and fade resistant, and it comes in rolls of 30 linear feet in length.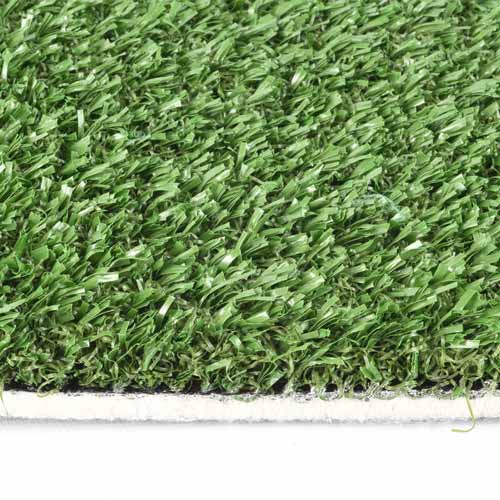 V Max Artificial Grass Turf is a very popular synthetic grass product that is suitable for school gyms. It's an indoor/outdoor option that's ideal for physical activities like indoor soccer, field hockey, sled work, cross training, and more.
This durable, high performing, maintenance free product delivers tremendous value. With its blend of nylon and polyethylene, It reacts naturally and has a realistic feel. It resembles the appearance and texture of a strip of natural grass with its ¾ inch pile height and 5 mm foam backing.
There are also Interlocking Athletic Padded Turf Tiles that provide a comfortable, safe, and reliable training surface that is durable and slip resistant. These interlocking turf tiles boast a textured, mono-filament nylon material with a tight nap making it ideal for sled drills and running workouts. It offers a soft surface for athletes' joints, preventing overuse injuries, and it's affordable and simple to maintain.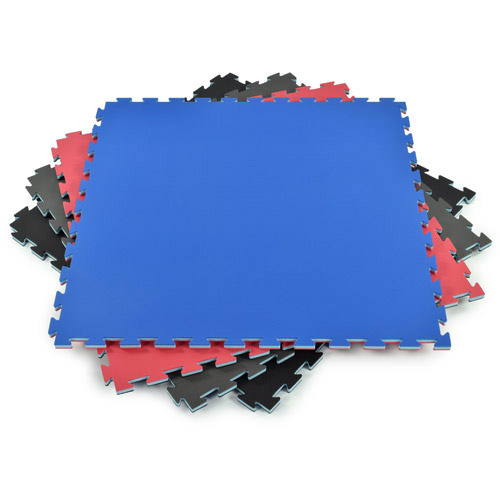 Pro Taekwondo Martial Arts Mats offer a synthetic gym solution that is portable and versatile. They are EVA foam mats suitable for use with shoes or boots and thick enough to offer injury protection.
These mats are waterproof, lead free, scuff resistant, and latex free. They have a durable thatched surface texture on both sides, and they fit tightly together like pieces of a puzzle do. They are 20mm thick and provide the perfect amount of firmness to allow for quick, intense movements. They are non absorbent and simple to clean and maintain.
Greatmats - For The Best School Gym Synthetic Flooring
Greatmats offers the very best school gym synthetic flooring available anywhere, with the most popular options being those featured here. They offer many benefits, making them a great choice for many different uses and applications.
If you would like more detailed information on any of the featured products, if you have questions, if you'd like samples, or if you'd appreciate assistance with your order, the staff at Greatmats are extremely helpful and happy to help. They will even help you decide which product is the right one for you. Just reach out to them, and let them go to work for you!