Artificial Turf Infill & How To Use It
By Paige Cerulli Created: August, 2023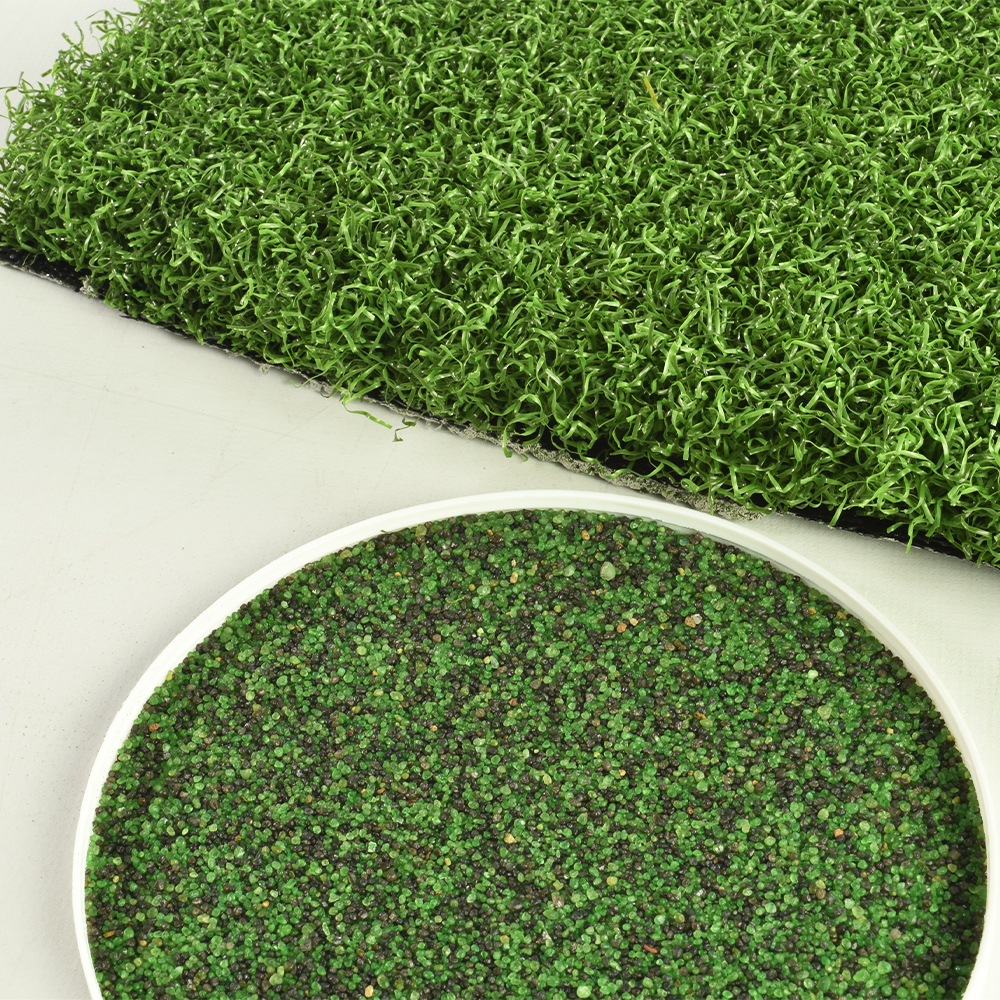 Artificial turf is an appealing choice for home landscaping, sports fields, recreational facilities, areas for pets, and more. Artificial turf infill is an important part of the installation process, and it contributes to your turf's performance and durability. As you shop for artificial turf, you'll also need to consider the infill that you want to use. You can find plenty of options at Greatmats.
What Is Artificial Turf Infill?
Artificial turf infill is made up of tiny granules that work to add cushion and stability to turf. Think of the infill material as being the base of your turf. It helps to keep the turf sturdy and impacts the turf's durability, too.
Most artificial turf products need infill, but there are some products designed to be used without infill. Those products are generally more expensive than traditional artificial turf.
When you choose a product that needs infill, you will install the turf and then add the infill to the turf later during the installation. The infill is added to the top of the turf, so it sits in between the individual grass blades.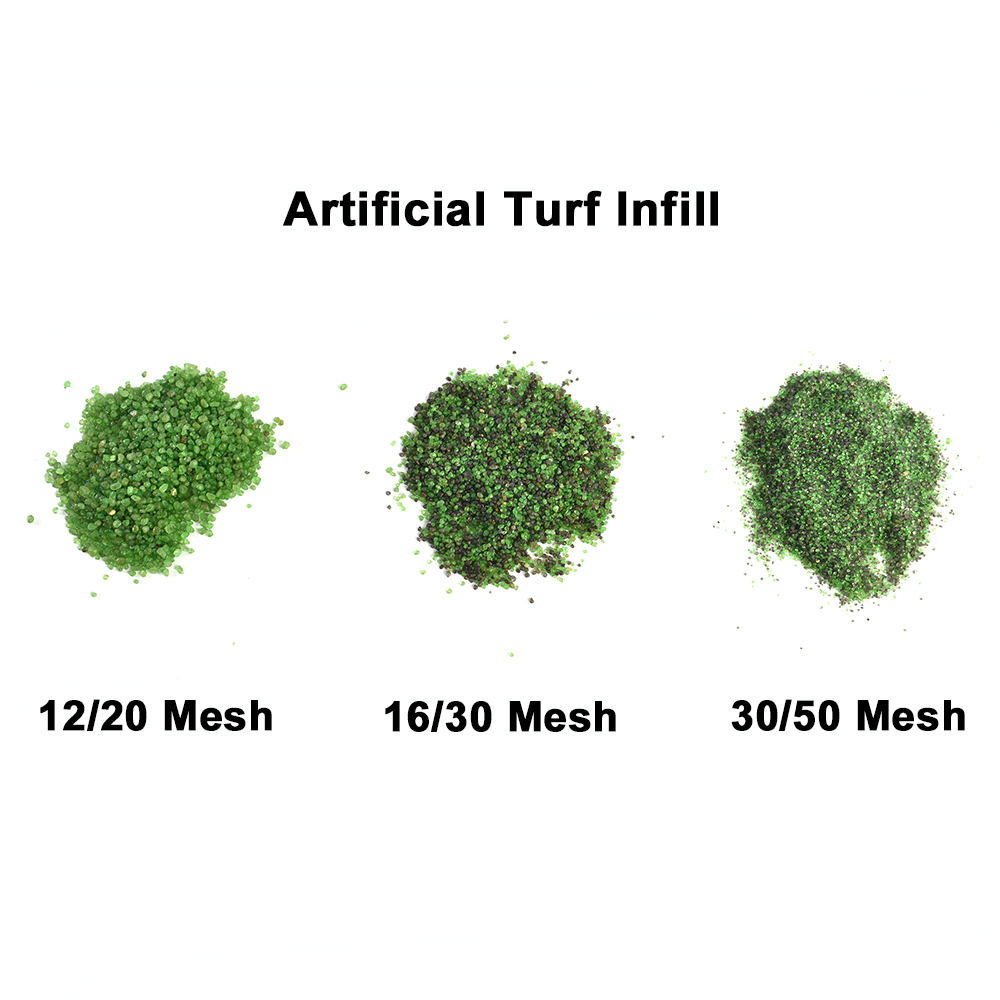 Why Artificial Turf Infill Matters
Your infill serves several important purposes. The first is that it helps to support the fibers, keeping them upright and making the turf look fuller. Without the support of infill, turf blades are more likely to fray, get batted down, or even break. The infill supports the base of the blades, and in doing so it makes your turf more durable. It also acts as a barrier between feet and the turf backing, helping to prevent damage.
When you add infill, you add significant weight to the turf, which helps to stabilize it. That weight can help to prevent the turf from pulling up and wrinkling with use, making for a longer-lasting installation. Wrinkled turf can easily lead to trips and falls, so the infill plays an important role in preventing accidents.
Infill also contributes to the turf's performance. It contributes to the feel and responsiveness of the turf when you walk on it, creating a more realistic feel. Infill can help you to avoid slipping and falling when playing on the turf, so it's important for traction. If falls do occur, infill offers some extra cushion and absorption, making the turf safer.
Without infill, artificial turf blades can be easily compacted and matted, which affects the turf's drainage. Poor drainage can lead to standing water and puddles. Infill keeps those blades upright and separated, helping to maximize the turf's drainage capabilities.
How to Use Artificial Turf Infill
When you purchase artificial turf, you will also need to purchase a suitable infill. Rather than using straight sand, specialized infill products are often a better choice. For example,
Envirofill
is a durable, low-maintenance infill that offers some distinct advantages over sand. Envirofill is non-toxic, antimicrobial, and allergen- and dust-free, so it can contribute to a healthier space for athletes, kids, pets, and more. Envirofill resists compaction and stays put, reducing your maintenance.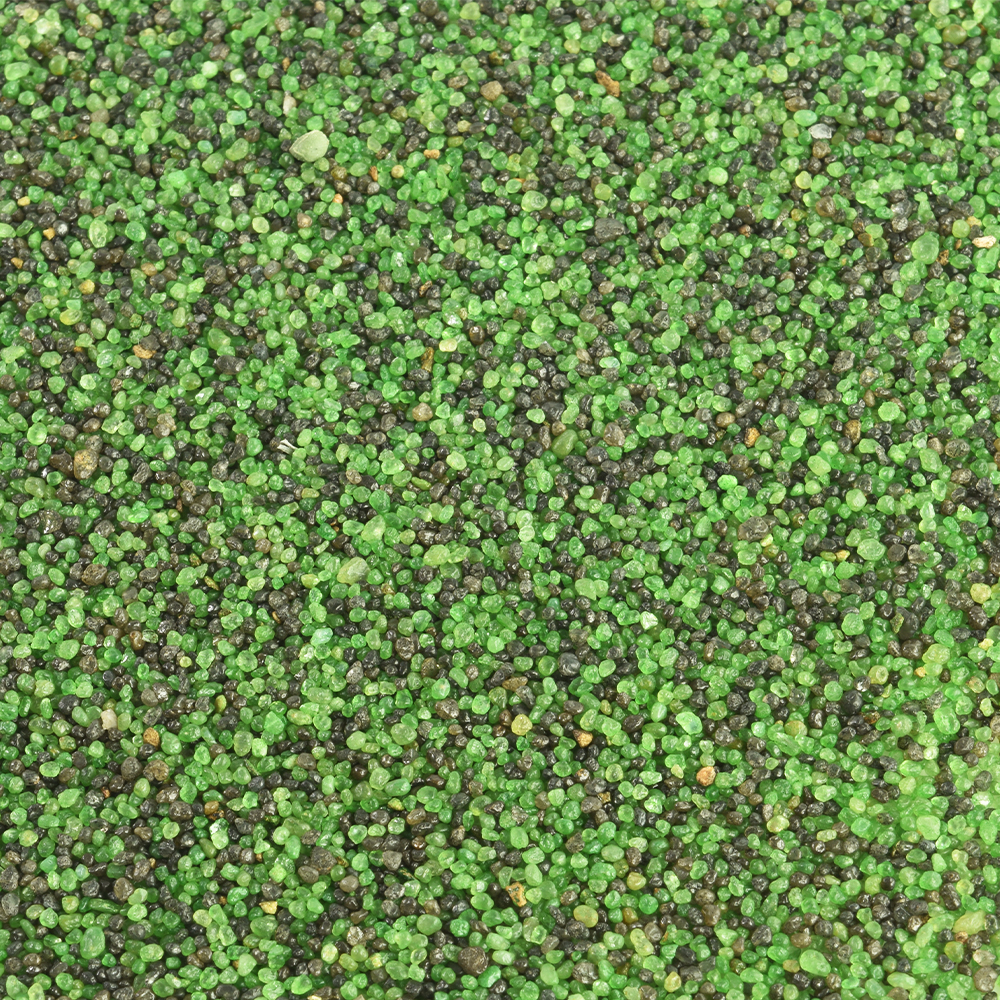 Once you have your turf installed and the seams sealed, it's time to add your infill. You can do this by using a broadcaster or spreader tool. It's important to gradually install the infill in light layers, gradually building up the depth. Slowly adding more fill also gives you the chance to test the feel and performance of the turf, so you can add just enough fill to get the feel that you want.
Plan to use about 2.5 to 3.5 pounds of infill for every square foot of artificial turf. Once you've added enough infill, you will need to rake the turf fibers so that they're upright and fluffed.
Infill does need to be maintained, and you may have to add more infill in the future. Your exact maintenance needs will depend on how you use the turf and how much traffic the turf sees.
How to Choose Artificial Turf Infill
When choosing your infill, look for a product that is low-maintenance and that doesn't require watering. Consider factors like potential allergens and dust, especially if you'll be using the infill in an area used by families or pets. An infill with antimicrobial protection can help to prevent bacteria, mold, and mildew growth, keeping the turf cleaner and healthier for your use. You may also want to purchase a green, eco-friendly product that is non-toxic and natural.
The Greatmats customer service team is happy to help you choose the artificial turf infill and artificial turf products that are right for your project. Contact us today with any questions you have, for a shipping quote, or for help with your order.