Are Standing Desk Mats Worth The Investment?
By Lisa Hobbie Created: July, 2021 - Modified: August, 2021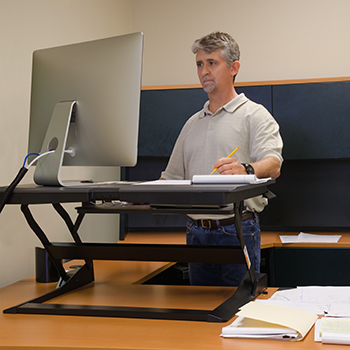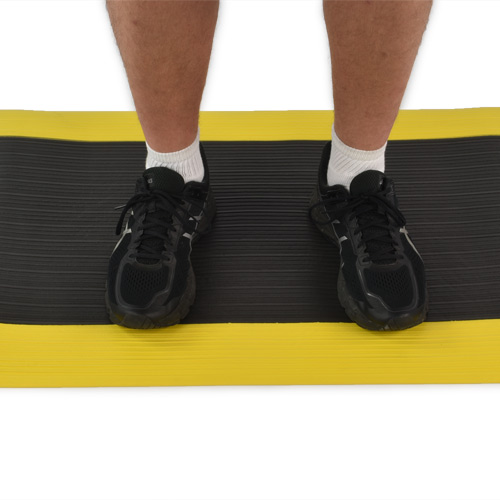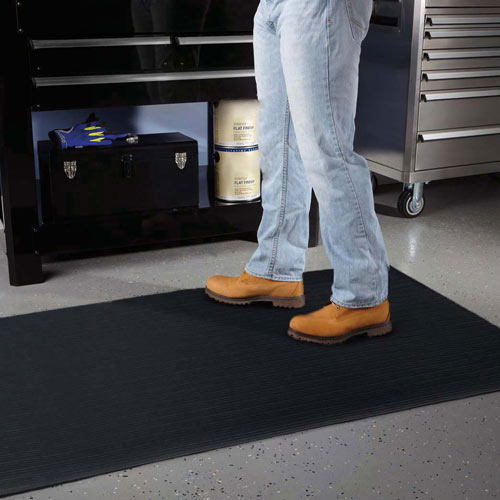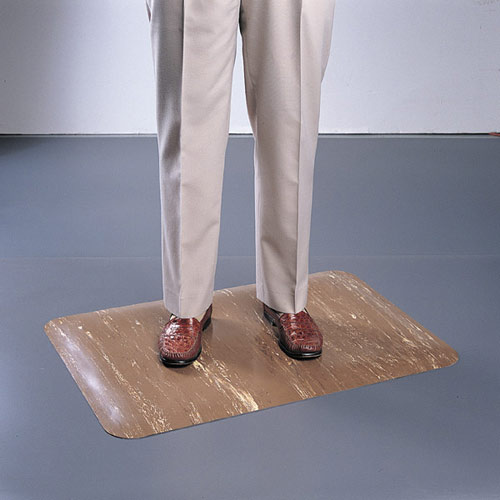 Standing desks are quite the rage. You may be convinced you want a standing desk, but find yourself wondering if you need a desk anti-fatigue mat.
There are so many benefits to using a standing desk or a sit-stand desk. They help with blood circulation, reduce fatigue throughout the workday, and take away the temptation to sit for long periods. Some claim that they even help with workflow and performance.
Imagine how much better it would feel and be for your body to be able to stand on an anti-fatigue, ergonomic floor mat designed to reduce foot pain and back pain, deliver a non-slip surface, and allow for extended periods of standing - rather than testing differing standing positions on an existing hard floor currently in your workspace.
If you're invested in your health and work performance enough to invest in a standing desk, it's definitely worth investing in a standing desk mat.
Top 10 Popular Standing Desk Mats Products:
Any time you will be standing for long periods of time, whether in a home office or commercial office, having a comfort flat mat on which to stand that offers some cushioning and other benefits is well worth the investment. With anti-fatigue comfort mat options to suit any design preference or budget within the top 10 list, there really is a standing desk mat option that would be perfect for virtually any space.
There are anti-fatigue floor mats priced at just over $10, and there are products that cost more than $250. Knowing which comfortable standing mat to choose depends on the environment it will be used in, the size of your space, your design and style preference, and of course, your budget.
Standing Desk Mat Options For Under $20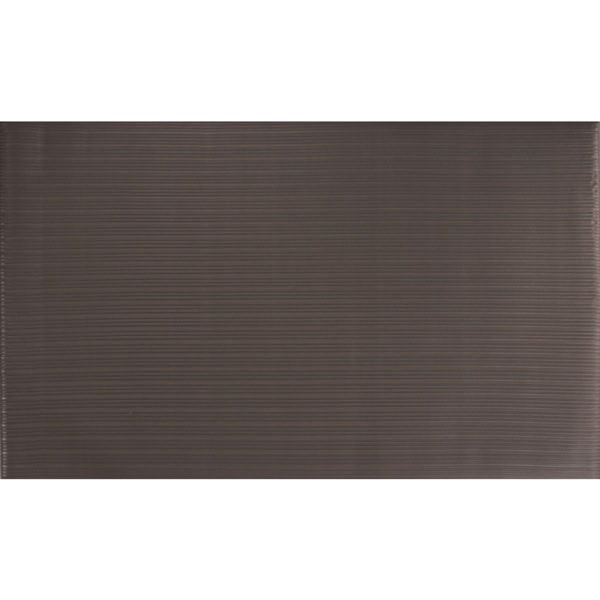 Soft Foot 3/8 inch thick 2x3 feet mat is one that is designed to deliver comfort and relief for aching legs. It's a product that can be cut to fit into tight areas, if needed, or, you can order custom cut lengths.
These quality mats are easy to handle at 4 pounds and deliver 6 square feet of coverage. They are made in the USA of closed-cell vinyl foam. The mats feature textured surface patterns and beveled edges to offer safety, and they also provide anti fatigue and anti slip benefits. It is available for about $13.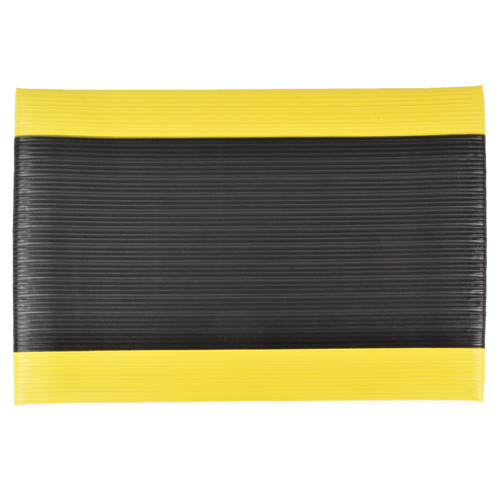 Safety Soft Foot 2x3 feet mats provide cushioning underfoot, as well as insulative value, anti slip benefits, and anti fatigue properties.
These mats feature bright yellow borders to increase safety awareness. They are made in the USA with either ribbed or pebbled surfaces. They are available for less than $14.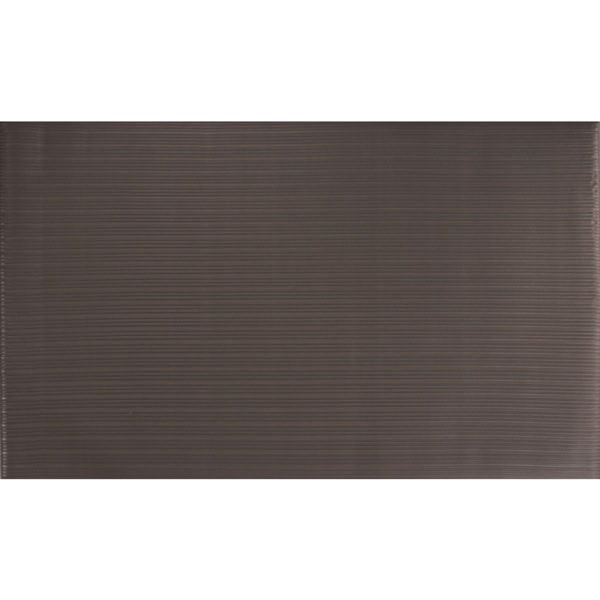 Soft Foot 1/4 inch thick 2x3 feet mats offer amazing features and benefits at a very low cost. These ¼ inch thick mats have an ergonomic design, textured surface patterns, beveled edges, anti fatigue features, and anti-slip features. This mat is suitable for use in dry or moist environments, as it's made of closed cell vinyl foam. It can be trimmed if needed, and there are volume discounts available if outfitting an entire workplace. These mats are only about $10 each.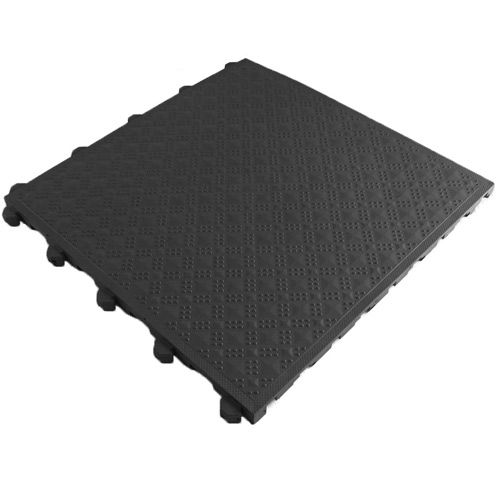 Comfort Matta 20x20 Inch Solid Black is a mini mat or tile product that can be used to create a custom size anti-fatigue standing desk mat or space. These tiles deliver superior ergonomic and anti fatigue qualities, as well as sound dampening qualities. These tiles are made from recycled materials. They boast a locking lug connection system that makes them simple to install. They have a non-slip diamond shield tred surface and raised design for excellent performance. With a 5 year warranty and price of less than $18 per tile, this product delivers an amazing value.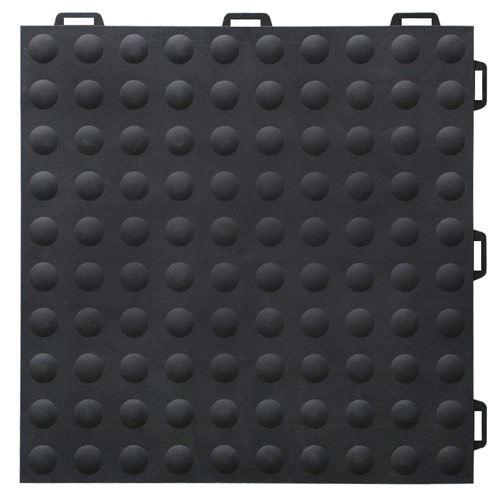 StayLock Tile Bump Top Black is another tile product that can be used to create a custom fatigue relieving standing desk space. These tiles are great, as they can be installed over carpeting, concrete, wood, or tile. These tiles are durable like rubber but offer cushioning like foam. They have an active locking connector system for a tight installation. The tiles are made in the USA of waterproof PVC that is resistant to acids and oils. This product is available for approximately $5 per tile.
Standing Desk Mat Options For Between $20 & $50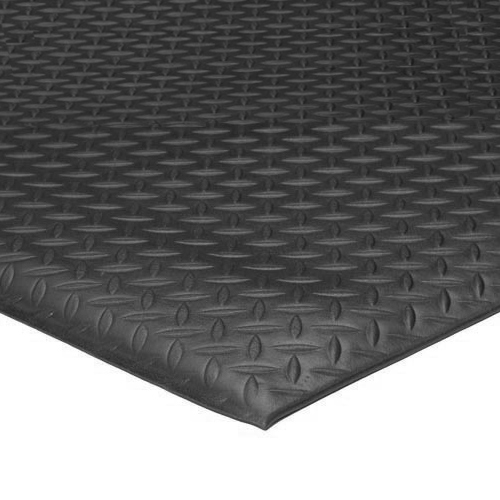 Diamond Deluxe Soft Foot 3x5 Feet Black mats are made in the USA to reduce pressure pain caused by prolonged standing. They are anti slip and anti fatigue, and they feature wear resistant surface skin.
These mats offer comfortable underfoot cushioning, which is great for anyone required to stand on a hard surface for a majority of the day. They are made of closed cell vinyl foam, so they can be used in virtually any setting, and they offer excellent traction for safety from the textured surface. The mats are available for approximately $49.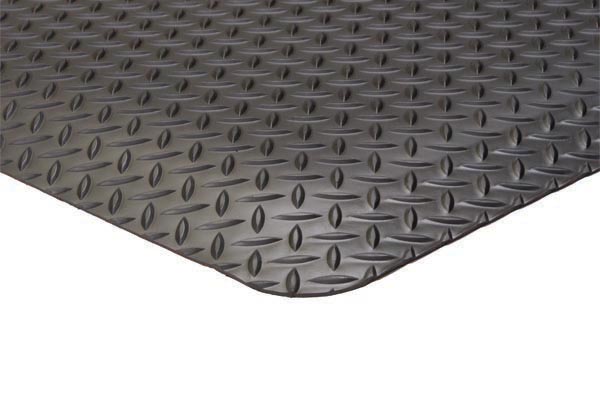 Ultimate Diamond Foot Solid 2x3 feet mats with Ergo-Flex enhanced foam offer excellent resiliency, and the diamond plate pattern increases slip resistance and abrasion. These mats truly deliver optimal standing comfort. There are custom cut lengths available. They have beveled edges, and they are spark resistant. They are available for approximately $42.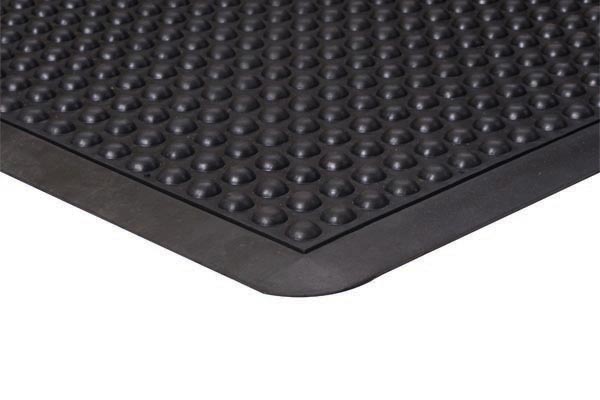 BubbleFlex Mat 2x3 Feet is a product that has a unique air pocket design that provides users with superior comfort to prevent aching legs and back. This mat's design stimulates blood flow and energizes workers' lower bodies. It's oil and grease resistant, anti slip, wear resistant, and anti fatigue. It has beveled edges for extra safety, and it is made in the USA. This product will cost approximately $24.
ArmorStep 3x5 feet Fatigue Mat Pebble Surface is a standing desk mat that will outlast a traditional one layer foam mat 3 to 1. They resist common chemicals and fluids, and they are wear resistant. These mats are made of dual density foam, which is a great, cost effective alternative to other laminated, foam-based products. They come with a limited 3-year warranty against wear and delamination, and they are made in the USA. Of course, they deliver anti slip traction and anti fatigue features. These mats cost approximately $37.
Standing Desk Mat Options For Over $100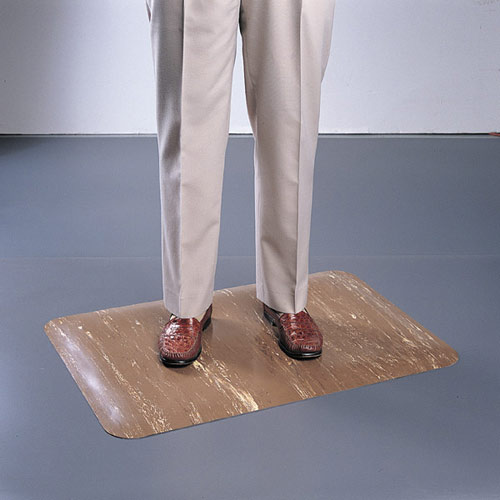 Cushion Comfort Fatigue Mat 3 x 5 feet is the best of the best. It's perfect for you if you want a simple design with many benefits. If you want something that looks as good as it performs, this is the product for you.
These mats are made with a vinyl surface bonded to a sponge foam base. The laminated vinyl surface delivers amazing resistance to abrasion and wear, so it will look great - even after heavy use. This product definitely maintains its quality over time.
All four edges on the standing desk mat are beveled for safety, which help prevent tripping, while delivering a maximum product life in heavy traffic areas.
This mat is a great one for retail or commercial spaces, like checkstands, work stations, assembly lines, and behind counters. Just don't use it where the floor will be regularly exposed to moisture or where someone will be sitting on a chair that's atop the mat, or for those wearing high heel shoes.
These mats come in many different colors, like solid black, blue marbled, dark gray marbled, or black marbled options. To clean it, just sweep and damp mop with mild detergent and warm water. This mat will cost approximately $276.
Greatmats - For The Best Standing Desk Mat Products
Any of the standing desk mat products highlighted would look great and perform really well. Knowing which one to choose will depend on the size of your standing space, your budget, and the setting in which it will be used.
There are many other anti-fatigue products available at Greatmats as well, which could all be used as a standing desk mat. There are rubber and polyurethane products, additional foam products, and more. If durability, quality, and versatility are important to you, any of the mats at Greatmats will perform.
If you have questions about any of the featured products, or, if you want to learn more about any of the additional standing mats at Greatmats, just reach out to the friendly and knowledgeable staff who will send you samples, answer questions, and help you discover the perfect solution for your space. No matter what product you pick, when it comes from Greatmats, you can be confident that you'll be getting the best.
Just in case the mat you choose is not the right comfortable mat for you, you'll want to be sure to understand the return policy for your mat(s) prior to purchase.