Where Would You Use An Anti Static Mat?
By Paige Cerulli Created: October, 2021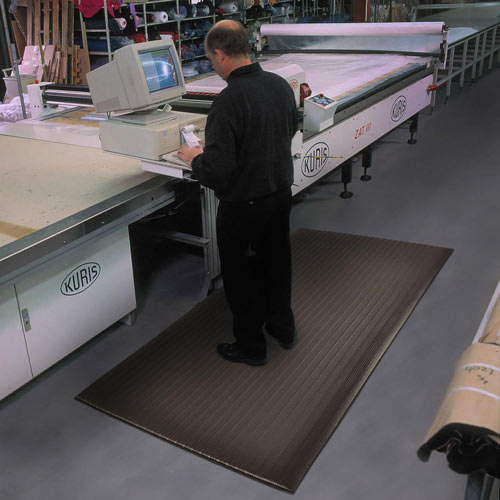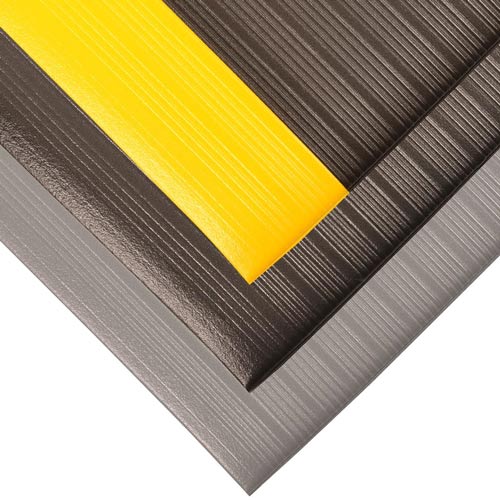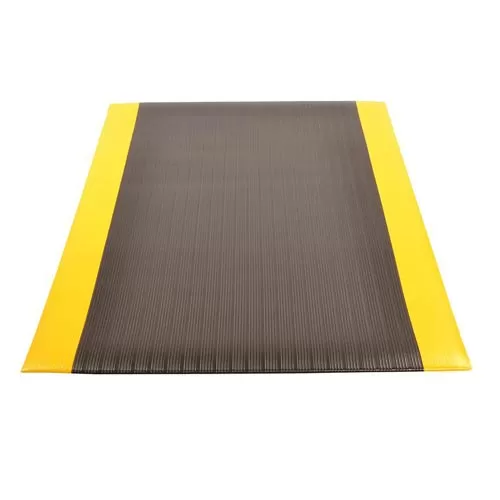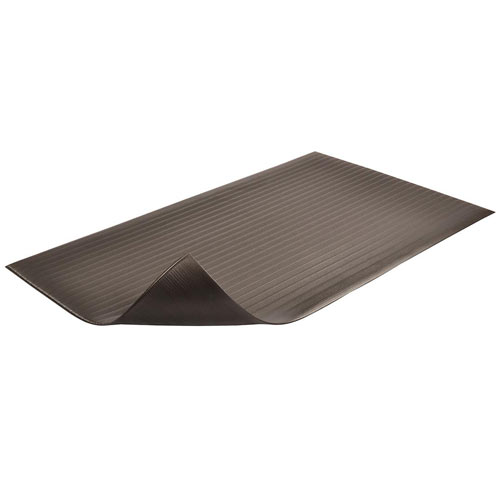 Safety in the workplace is a top concern, and your flooring choice can play an essential role in that safety. Anti static mats have many potential uses and can help to protect both your employees and your equipment.
How Anti Static Mats Work
To understand how to best use anti static mats in your workplace, you first need to understand the definition of these mats and how they function.
Anti static mats help to shield your employees or your equipment from the discharge of static electricity. Some mats are grounded, while others are specially treated so they absorb static electricity.
These mats come in many different shapes and sizes, and they're a valuable investment for many workplaces. Many mats have a top layer of vinyl to discharge static, while a base layer of foam keeps the mat securely in place.
Pairing antistatic mats with other preventative measures, like antistatic wrist straps, tools, and clothing, can help to keep static at a minimum for improved safety.
Common Anti Static Mat Uses
If your workplace contains electrostatic sensitive products, like computers, medical equipment, and even microchips, then anti static mats are necessary and helpful. Any of the following workplaces, and more, could benefit from these mats:
Computer repair and manufacturing businesses
Clean rooms
Auto manufacturing businesses
Microchip manufacturing businesses
Auto repair shops
Computer server rooms
Operating rooms
Medical offices
Dental offices
Businesses manufacturing or storing flammable materials
And more
How you use anti static mats in your workplace will depend on its design and your needs. In a computer repair shop where all work takes place at a workbench, you might only need a mat surrounding that workbench.
In a large-scale manufacturing operation that creates electrostatic sensitive products, like microchips, it likely makes sense to invest in anti static mats for the entire floor where manufacturing takes place. The same is true of operating rooms and rooms in doctors' or dentists' offices where this type of equipment is used or stored.
Surfaces like most rubber and carpet can contribute to static electricity. Using an anti static mat on top of or in place of these other flooring types can make your workplace safer.
Anti Static Mats to Consider
At Greatmats, we carry an assortment of anti static mats that are suitable for multiple situations and uses.
Apachestat Soft Foot Mat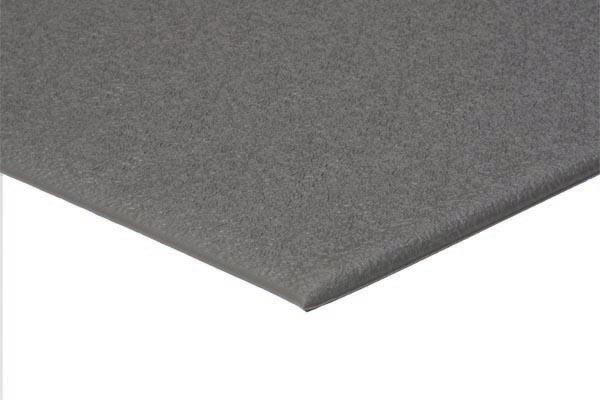 The Apachestat Soft Foot per SF Custom Cut Lengths is an ideal option for larger workspaces. Because you can have this mat cut to your specified lengths, you can easily and affordably cover large rooms and even floors.
This flooring is anti static and includes a grounding snap that's already installed. This allows you to easily install it in your workspace and ensure appropriate grounding.
The mat also offers valuable ergonomic anti-fatigue properties. It's ideal for use in a space where your workers spend long hours on their feet, and can increase worker comfort.
The mat also has anti-slip and water repellent properties. It's a valuable investment in your staff safety.
Switchboard Corrugated Mat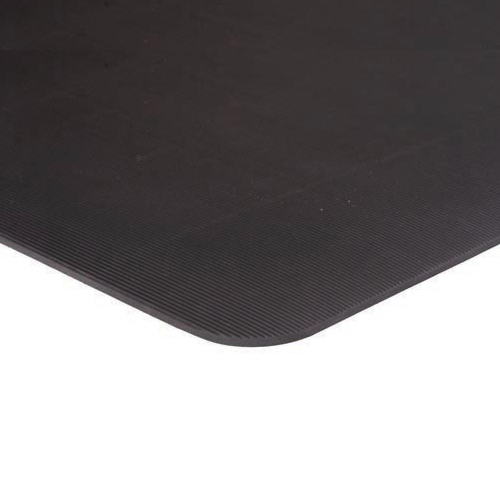 The Switchboard Corrugated 2x75 Feet mat measures a full ¼ inch thick, making it a durable and long-lasting addition to your workplace. All mats come with a grounding snap pre-installed, allowing for a simplified installation in your facility.
These mats are recommended for use with a maximum of 17,000 volts. They also offer anti-slip traction to help prevent slips and falls.
Designed to protect your workers from high voltage equipment, these mats are ideal for industrial, shipping and packing, manufacturing, and other high voltage areas. Custom cut lengths are also available.
Conductive Diamond Foot Mat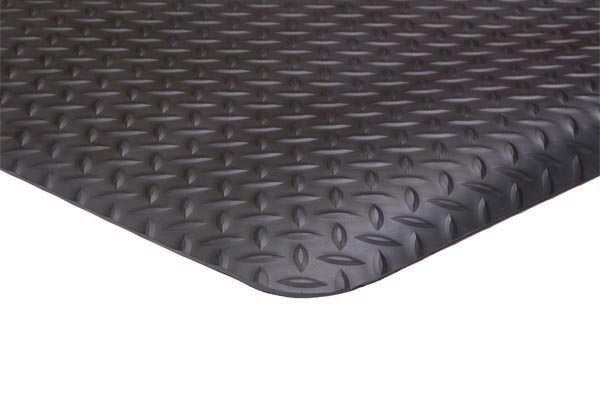 The Conductive Diamond Foot 3x10 Feet mat helps to reduce static electricity and protect your equipment. The mat features a durable vinyl surface that's bonded to a closed cell vinyl foam with beveled edges for smooth transitions onto and off of the mat.
The black mat's diamond pattern makes for a highly slip-resistant surface to help keep workers safe. It also provides valuable anti-fatigue properties, ideal for workers who spend large amounts of time on their feet.
If you request it, your mat can come with a grounding snap installed to simplify your installation process.
Airug Anti-Fatigue Mat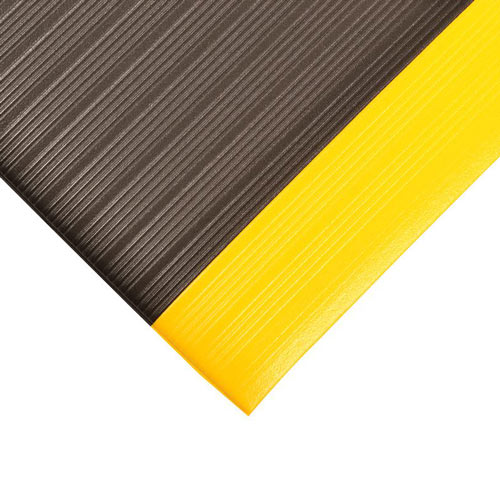 The Airug Anti-Fatigue Mat 2x3 Ft x ⅝ Inch offers both anti fatigue and anti static properties. This mat features a ribbed top surface that contains millions of air bubbles.
This design improves the mat's slip resistance, while also making it comfortable to stand on and an asset to fatigue relief. The PVC closed cell foam helps to relieve back and leg discomfort, and it also helps to insulate workers against cold, hard floors.
Maintenance is easy - just sweep or dry mop the mat to keep it clean. Measuring just 2 by 3 feet, the mat is easily portable and is a versatile addition to your workspace.
Choosing the Right Anti Static Mat for Your Needs
Our anti static mats are available in many different sizes and price points. Please contact our customer service team if you have any questions. We'd be happy to help you find the mat that's just right for your business.