Where Do I Find Flooring That Looks Like Sandstone?
By Kyle Schurman Created: March, 2021 - Modified: August, 2022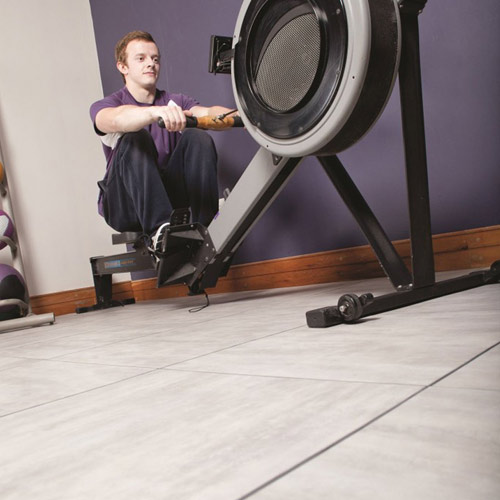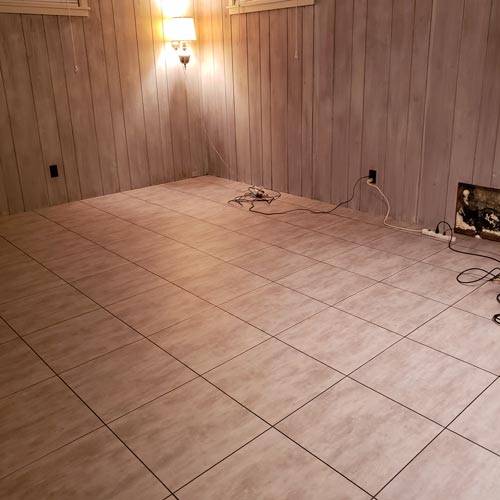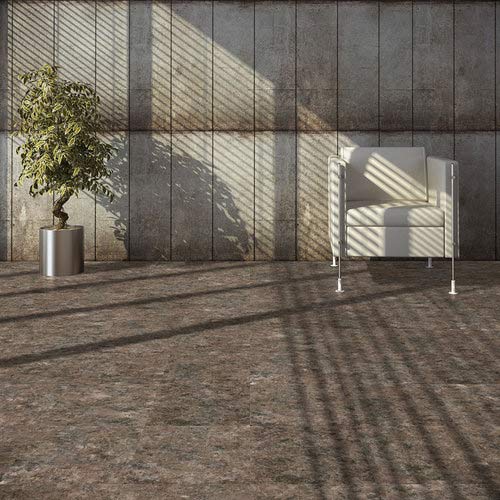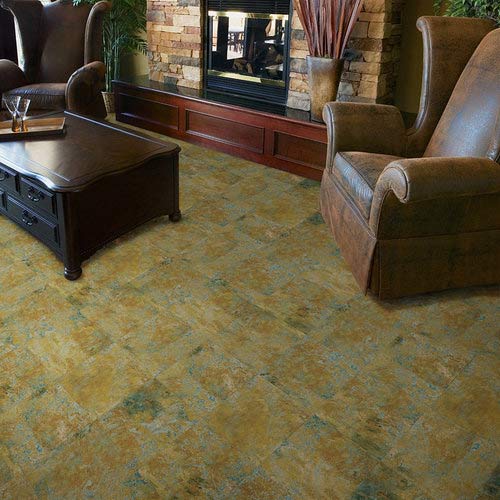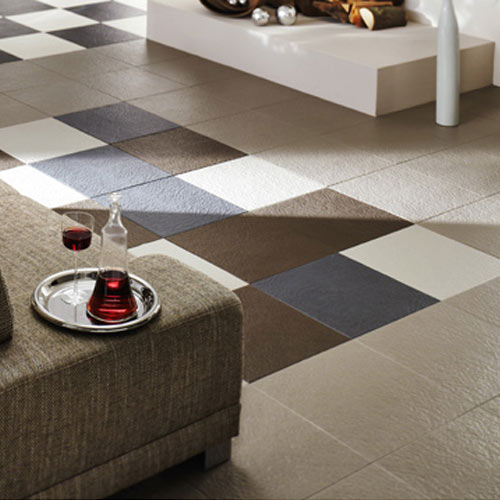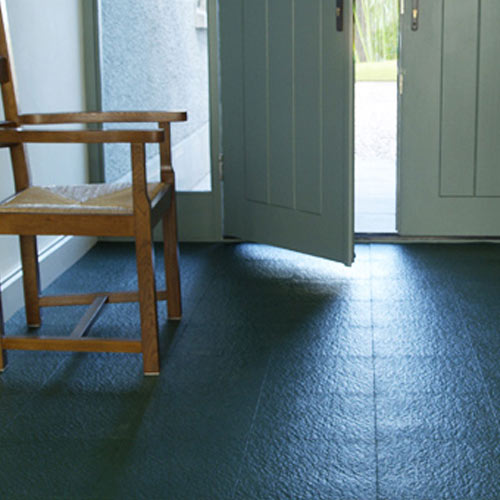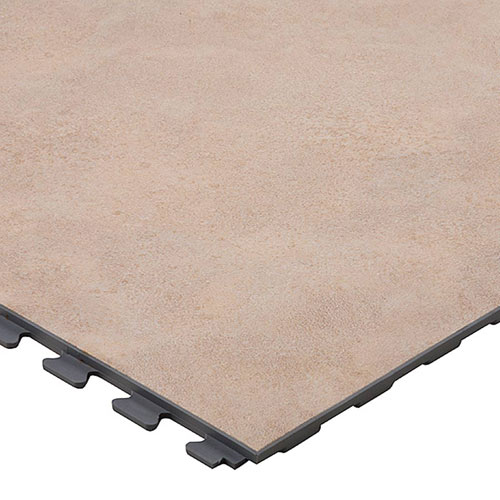 Sandstone flooring delivers a beautiful look, thanks to its natural colors, patterns, and textures. It's ready for luxury, high-end installations. For those who don't want the installation hassles or expense of natural sandstone flooring, though, tiles that resemble sandstone flooring are available at a reasonable price. Greatmats offers a number of sandstone flooring alternative options, including:
SupraTile Designer Vinyl Top Series

HomeStyle Stone Series Floor Tile

Slate Floor Tile

What Are Some Advantages of Faux Stone Floors Versus Natural Stone Flooring?
Actual sandstone flooring delivers beautiful, natural color patterns that run through the material, similar to what is found on a beach or in a desert setting. However, when making faux sandstone, it is relatively easy for manufacturers to sample the designs of actual stone, creating a color pattern that closely matches the real thing.
Real sandstone is not perfect for every flooring situation. If selecting vinyl surfaces, for example, they will not absorb water or show scratches, as often is the case with porous natural stone floors.
Faux sandstone flooring tiles often use an interlock design on the edges that simplifies installation versus actual stone tiles. While natural stone often involves hiring a professional to do the installation, interlocked tiles are ideal for those seeking to save money with a DIY install.
What Are Some Interlocking Tiles That Look Like Sandstone Flooring?
Tiles with hidden interlocking systems are easy to install, as they often use tabs on two sides of the tile and slots on the other two sides. Just line up the tabs with the slots on adjacent tiles and pop them together with a foot or hand.
Because the interlocking system sits on the underside of the tile, installers will only see straight, finished edges on the tiles upon completion. This yields a professional looking installation without the expense of hiring a pro.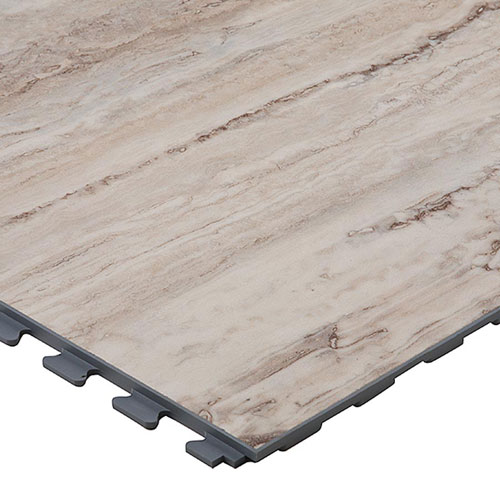 The SupraTile Designer Vinyl Top Series is an excellent choice for choosing tiles that resemble sandstone flooring. This tile uses a vinyl layer over the top of a PVC plastic base layer that contains the interlocking system. Installers can choose among multiple styles in the vinyl layer, including:
Sandstone

Marble

Volcano

Terrazzo

Granite

Rustic

Clay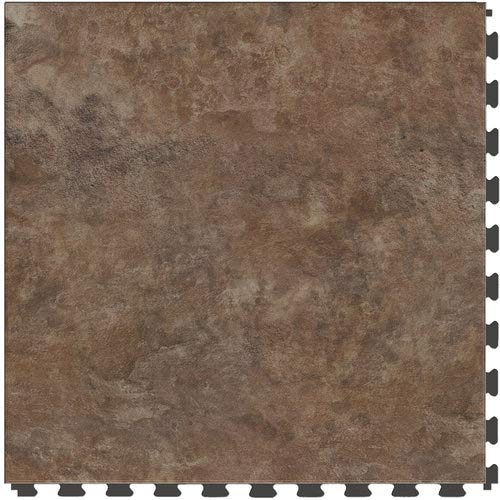 The HomeStyle Stone Series Floor Tile also creates a professional finish with clean lines, thanks to the hidden interlocking system on the underside of the tile. With the interlocking system, installers do not need any adhesive to assemble the flooring, which simplifies the process of performing the layout. The interlocked edges remain tightly connected, even when placed under stress.
The vinyl layer sits atop a plastic layer, providing the perfect match of durability and stylish looks. With its faux stone design, its style is appropriate for installation in almost any room of the home or at a business. Color options include:
Sandstone

White marble

Cambrian black

Imperial gold

Field stone

New England

Atlantic slate

Pacific slate

Sedona slate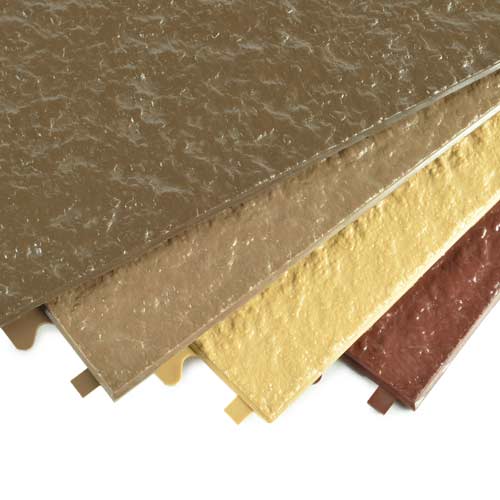 For a faux stone flooring that delivers a texture that's similar to rough stone flooring, consider the Slate Floor Tile product. It uses a hidden interlocking design for a clean installation.
These PVC plastic tiles are extremely durable. The textured appearance in the surface of these designer tiles will not wear away, even when exposed to regular foot traffic. Some of the colors available include:
Sandstone

Antique brown

Chestnut

Beige

Piazza clay

Forest green

Light gray

Rosewood

Terra cotta

White