Where Do I Find a Basketball Pole Pad?
By Kyle Schurman Created: July, 2022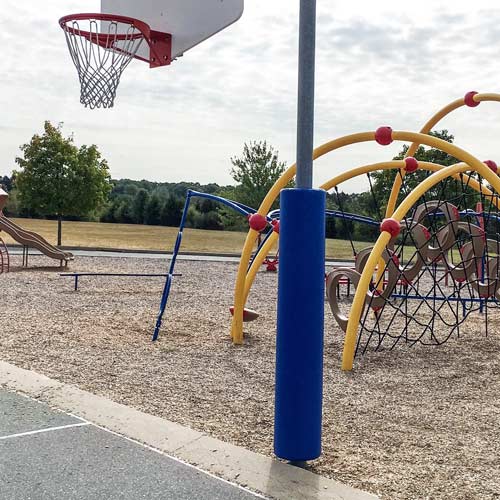 A basketball pole pad fits around the pole for the basketball backboard and goal standard, providing protection for players who may be unable to stop to avoid a collision. When seeking padding to place around the post for a basketball hoop, count on Greatmats to deliver the highest quality and tightest fitting models.
In our Greatmats catalog, we have multiple types of padded materials for use on gymnasium floors, walls, and posts. We know how to source the highest quality materials for these pads, ensuring they will provide the proper level of protection and durability.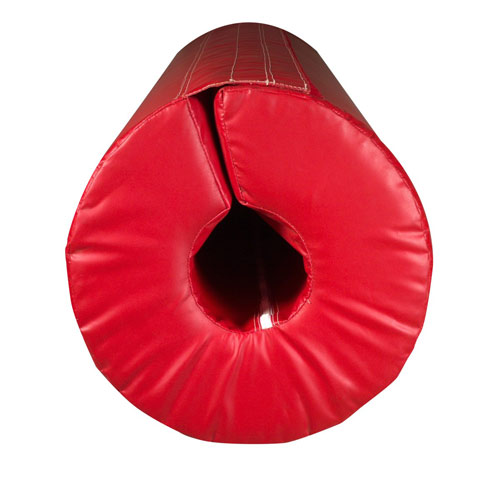 Customers can count on us to have a wide range of products in stock and ready to ship. Greatmats will give those playing on an indoor or outdoor basketball court the cushioning they need to remain safe against a pole embedded in the ground or against a freestanding basketball goal equipment stand.
What Is a Basketball Pole Pad Made From?
At Greatmats, we offer two types of basketball pole pad models, one of which will fit a round post and one for a square post. Our pads are made in the United States, meaning customers will receive a good value, while receiving safe, high quality materials.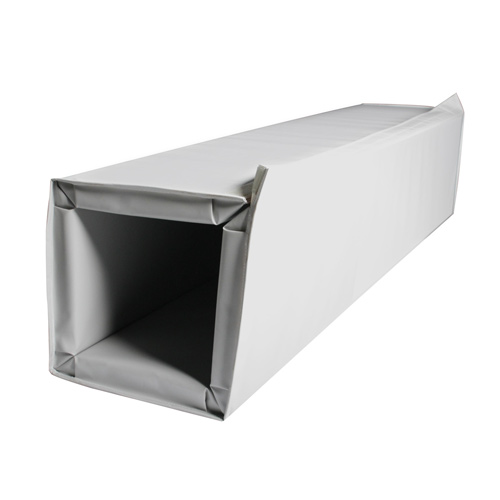 Our pads consist of an 18-ounce vinyl coated polyester fabric cover that protects a 2-inch thick closed cell polyethylene foam. This type of foam compresses when placed under pressure, such as when a basketball player crashes into it. It then immediately bounces back to its original shape and thickness, absorbing the blow.
The vinyl covered foam will wrap tightly around the pole. It uses a flap with a hook and loop fastener to provide a secure fit around the pole. Installers do not need adhesive or any metal fasteners to install the basketball pole pad. This creates an easy DIY job for anyone, saving quite a bit of money versus having to hire a professional to do the work.
The padding made for a round pole will consist of a single piece that wraps completely around the post. For a square shaped post, the padding will consist of four panels, all connected with the vinyl covering. The four panels will wrap tightly around the square shaped post, fastening using the same style hook and loop flap.
How Do You Select the Right Padding for Round Basketball Poles?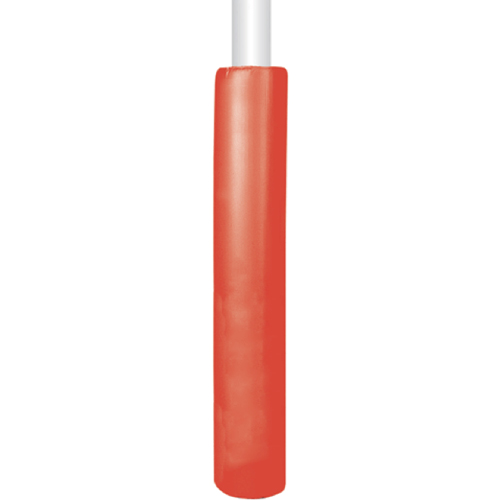 Greatmats offers the Pole and Post Padding product for round posts. Customers can order the right size of padding based on the diameter of the pole.
These pads have a standard height of 72 inches, providing protection for a large segment of the vertical height of the post.
Custom diameters are available too.
Small size: The small size pad will wrap around a 3.5 inch or 4 inch pole, creating an exterior diameter of 12 inches.

Medium size: The medium pad will wrap around a 5 inch pole, creating an exterior diameter of 12 inches.

Large size: The largest standard pad we offer will wrap around a 6 inch diameter post, creating an exterior diameter of 13 inches.
How Do You Select the Right Padding for Square Shaped Basketball Poles?
Our pads made for use with square poles will wrap tightly around the majority of posts. Installers can adjust the tightness and fit of the pad using the hook and loop closure on the flaps on the edges of the pad. It will wrap around square posts of varying diameters.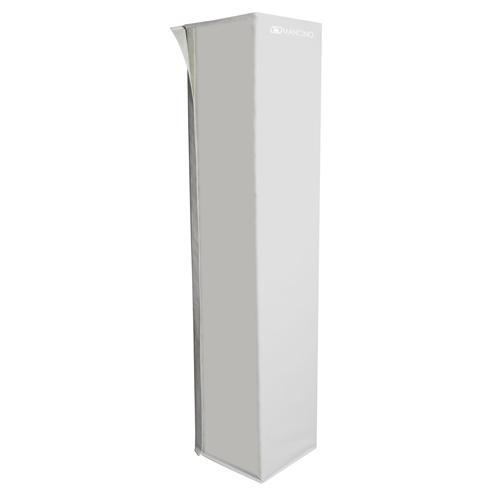 Our Pilaster Flexible Wrap product is available in four different height options, so installers can find just the right one for the post in use. Users can even stack one short pad on top of one tall pad to create a greater level of coverage for an extra tall post.
The corners on square shaped posts can be especially dangerous for athletes who may be moving quickly and unable to stop before hitting the post. These pads will create the required level of protection.
The standard heights available in this model include:
Up to 36 inches

Up to 48 inches

Up to 60 inches

Up to 72 inches
We also offer custom sizes.
What Are Some Special Uses for a Basketball Pole Pad?
When selecting pole pads from Greatmats, customers can pick among more than a dozen colors in the vinyl layer. Some of the color options include:
Royal blue

Navy blue

Sky blue

Red

Yellow

Orange

Pink

Kelly green

Burgundy

White
Customers can order a custom logo, a graphical element, or custom lettering printed on the vinyl. This is ideal for a school or an athletic club.
Inside a school gym that also uses the basketball court for volleyball, use these pads to wrap around the net support posts on the sides of the court. Volleyball players don't crash into the posts often, but having the padding in place provides peace of mind just in case.
Martial arts studios that operate in buildings with support columns can make use of these pads to keep the students safe during workouts.
Greatmats also offers
wall pads for gymnasiums
and workout rooms that can help with protection for athletes.