Where Do I Find Acacia Wood Flooring?
By Kyle Schurman Created: January, 2021 - Modified: January, 2021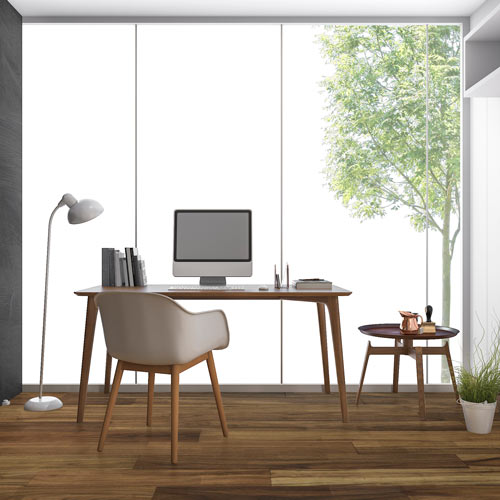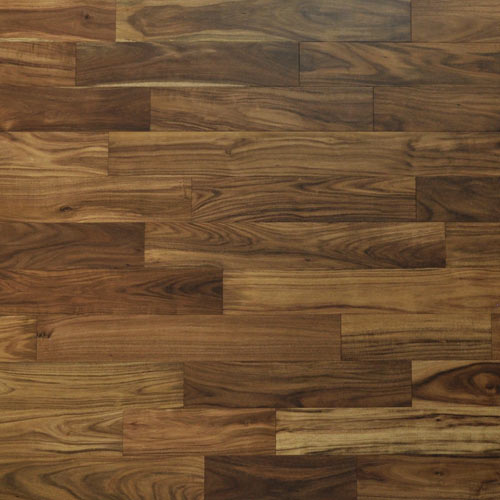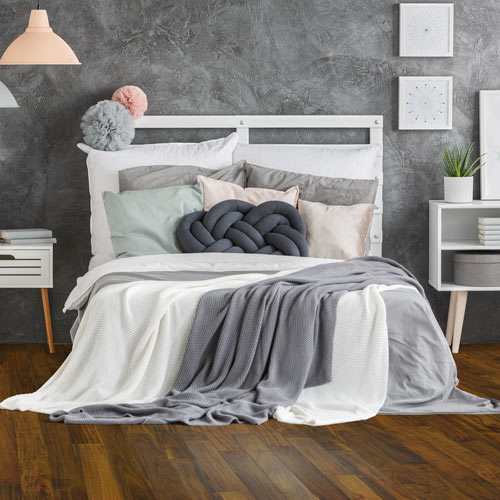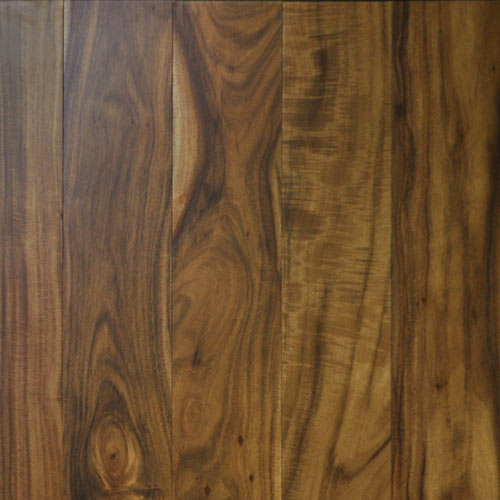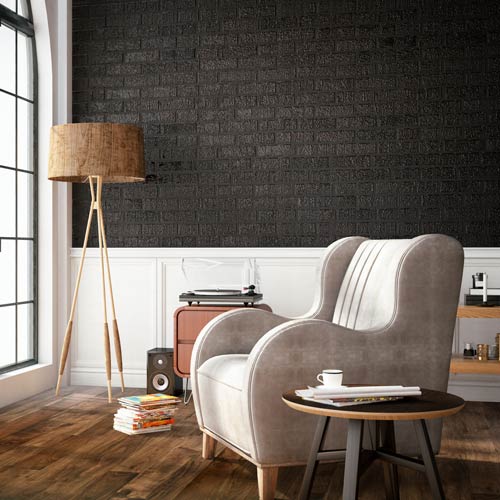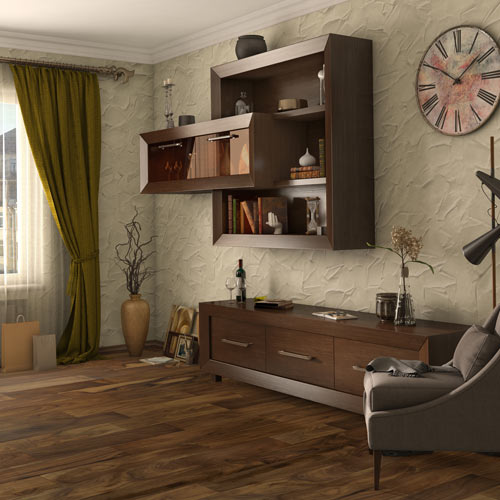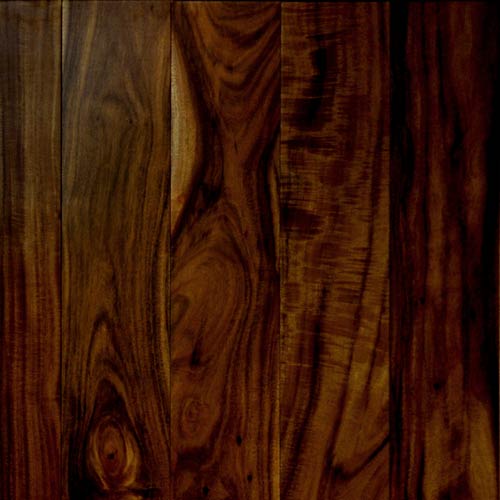 Acacia wood flooring is a type of hardwood flooring from trees and shrubs found in Africa and Australia primarily, although parts of Asia and North America also grow acacia trees and shrubs. Many different types of wood flooring retailers carry this style of wood for floors.
However, acacia wood flooring is an expensive type of floor in its natural format. It may cost anywhere from $5 to $10 per square foot of coverage when purchasing it as a solid hardwood flooring.
For this reason, some retailers choose to carry alternatives to the solid hardwood version of acacia wood flooring, helping homeowners who want the wood grain looks found with acacia to install a more affordable model.
Greatmats carries an engineered hardwood version of acacia, which contains a real acacia wood veneer layer attached to a plywood base. This gives homeowners the look of acacia without the expense of a solid acacia plank.
Where Can I Install Engineered Acacia Wood Flooring?
Those who select engineered hardwood with an acacia wood flooring veneer layer have multiple installation options. It will work in nearly any room of the home where the homeowner is seeking a rich, warm, natural looking type of wood flooring. Some people install it in a cabin or cottage to create a rustic feel in this type of location.
The 1.5 mm veneer layer is easy to clean and will continue to look new for many years.
The
Golden Age Engineered Hardwood Flooring
from Greatmats offers five different acacia wood grain color choices, including:
Birmingham acacia

Chester acacia

Stirling acacia

Stonehaven acacia

Westport acacia
It can stand up to areas of the home that experience quite a bit of foot traffic, such as entryways, as it carries a 35-year limited manufacturer's warranty on the finish and a lifetime limited manufacturer's warranty on the structure.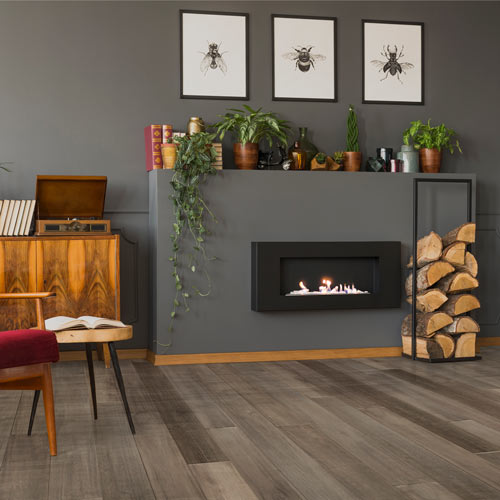 Installation can occur as a DIY job or by hiring a professional. These acacia wood flooring planks have a rustic tongue and groove design.
This product has a number of precise design features that enhance the vintage look that it provides, including:
Hand scraped to deliver a complex, realistic texture

Varying and random lengths in each plank in the carton to make the layout appear as natural as possible

Craftspeople stain the wood for a natural, hand applied look

Low gloss finish creates a Victorian style of wood flooring

Planks of 5 inches in width

Uses beveled edges for the ideal finishing touch
What Does Hand Scraping Do for the Look of the Flooring?
When manufacturers hand scrape a hardwood floor, it creates a unique look and design in the flooring. Hand scraping enhances the warmth and the natural look in the material.
Before the advent of sanders that created flat flooring planks, craftspeople would hand scrape hardwood planks on site to create a flattened surface on the wood that's necessary for a proper hardwood flooring layout.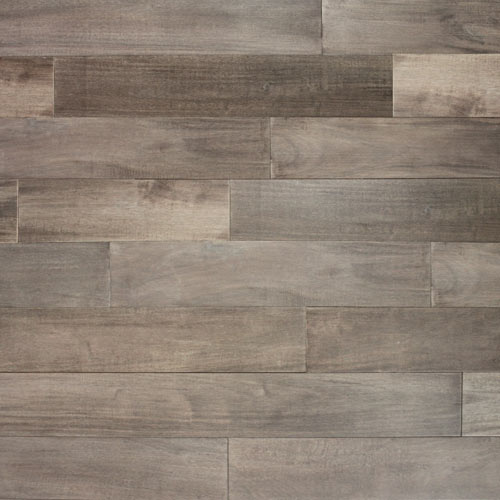 Now, manufacturers use hand scraping to create a distressed finish. Some manufacturers perform the scraping by hand, while others employ a machine to complete the process. When done properly, the best hand scraping techniques will create desirable markings in the hardwood, such as splits and knots, that enhance the natural look in the material.
Hand scraping occurs on both full thickness hardwood planks as well as on veneer. If using a laminate to create a faux hardwood, manufacturers may print the hand scraping effects on the laminate.
What Is the Difference Between Veneer and Laminate?
Laminate is a manmade type of material upon which the manufacturer will print a faux wood grain to mimic acacia before attaching the laminate layer to a base made of composite wood. Veneer is an extremely thin layer of actual acacia hardwood that the manufacturer will adhere to a base of plywood.
The acacia wood flooring Golden Age product from Greatmats contains a veneer layer over the plywood base, while other retailers may offer laminate or vinyl flooring materials that approximate the look of acacia.
A laminate layer over a composite wood base typically costs less than veneer over a plywood base, but the pricing difference will depend in large part on the thickness of the veneer and the quality of the laminate.
The printed laminate layer and the real hardwood veneer layer both will be extremely thin, usually ranging from 1.5 mm to 3 mm. Even though this layer is extremely thin, it usually will stand up to foot traffic for several years or more.
One of the biggest advantages of veneer over laminate in this type of use case is that veneer provides a wider range of looks in the wood grain, because it consists of natural acacia hardwood. A printed laminate designed to look like acacia likely will have a similar appearance from tile to tile because of the way the printing occurs.