What Do You Put Under A Horse Stall Mat?
By Lisa Hobbie Created: October, 2020 - Modified: September, 2023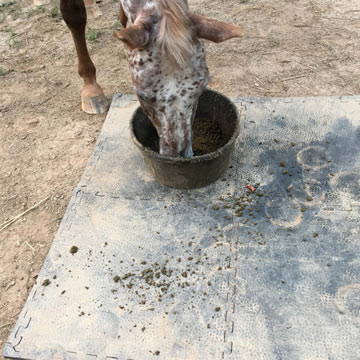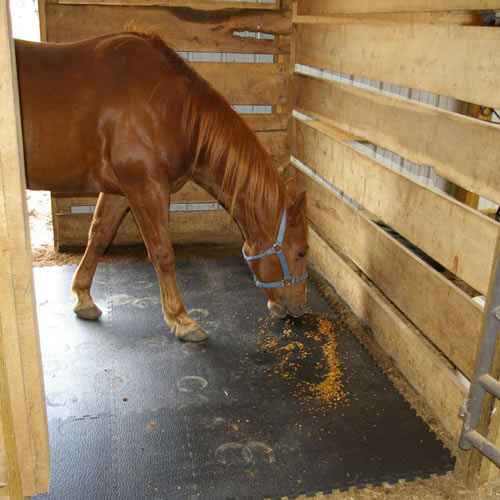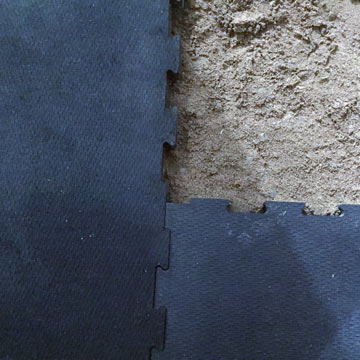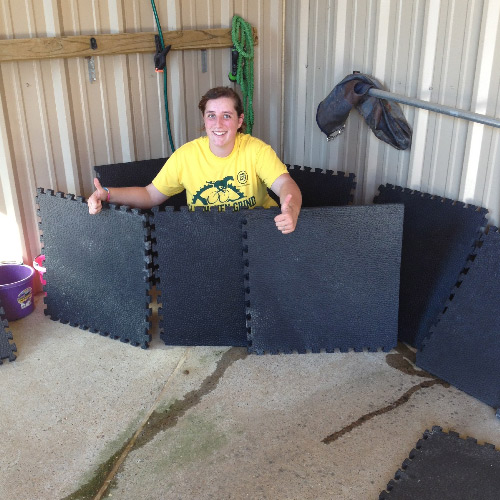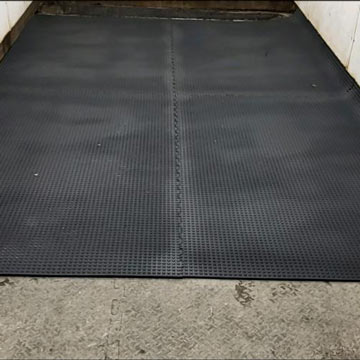 Installing a horse stall mat for your animal space isn't always as simple as just picking one that's affordable and throwing it down. You will want to consider what type of subfloor or subsurface exists as the base on which the horse stall mat will sit. Depending on what type of surface already exists, you may need to alter that subsurface to make it suitable for stall mats and large animals.
So what do you put under the stall mat to make it suitable?
What to Use Under Horse Stall Mats
tamped gravel
wood
asphalt
packed limestone fines (⅛ inch or smaller)
granite
or other level well-compacted surface
Once you've determined what level subfloor is the best fit for your barn, you will also want to determine if the horse stall mat you're considering will be a good fit for the given space. That includes considering whether or not the surface will be subject to moisture and/or extreme temperatures like freeze and thaw conditions. 
Greatmats offers a number of different horse stall mat options that are appropriate for a variety of subfloor and subsurface situations. From basic horse stall mats to specialty ring mats, Greatmats offers the best selection, anywhere!
Horse Stall Mat Options
12x12 Horse Stall Mats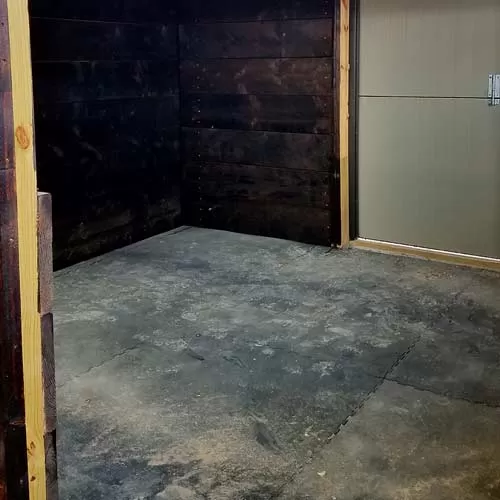 A user friendly horse stall mat option is the
12x12 mat kit
. This product is pre-sized for 12x12 stalls and is ¾ inch thick - which is super heavy duty for horses and other heavy livestock. 
These mats work best when installed on compacted crushed stone or similar surfaces, and they are very easy to assemble with their pre cut component pieces. Their interlocking seams make for an easy cleaning process as they won't separate or allow bedding and waste to pack between or under the mats. 
This kit actually comes with six 4x6 ft mats, with each individual mat measuring 24 square feet, making the entire 12x12 foot kit a total surface area of 140.19 square feet. This product is made in the USA of durable rubber, and they come with a 12 year warranty. 
4x6 Straight Edge Sundance Mat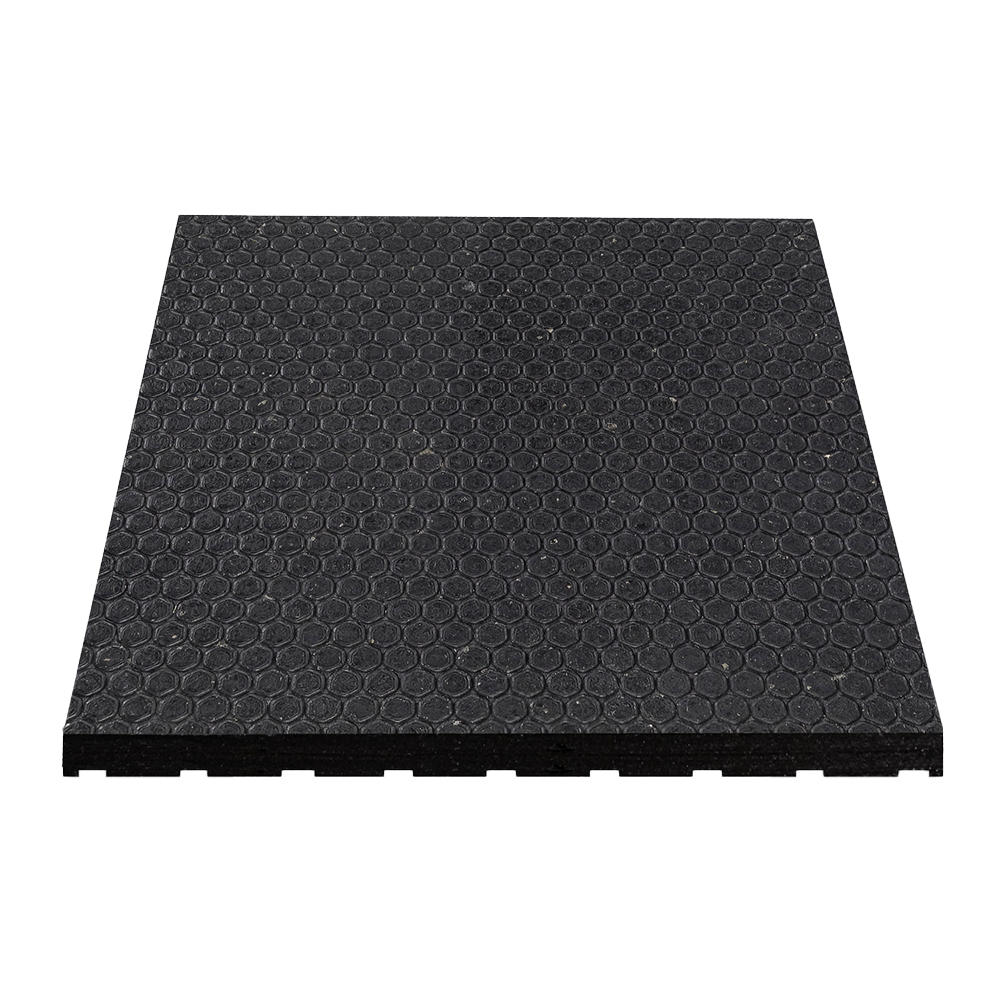 An excellent
straight edge horse stall mat
is the 4x6 and ¾ inch thick and durable Sundance mat. This versatile product does an excellent job providing comfort and traction for your animals and also has shock absorption qualities. They can be laid on any flat, solid surface, including a barn aisleway and they will insulate well against cold and damp floors. 
This mat delivers anti-fatigue benefits, and it will also help prevent slipping and reduce bedding costs. The mats are made from 100 percent recycled rubber. The mats' straight edges make for easy installation by just lining them up right next to each other, and these 100-pound mats are not easily jostled out of place by horses or other livestock. 
These are a high quality, versatile mat available at an affordable price and come with a 10 year warranty. 
Portable Horse Stall Mats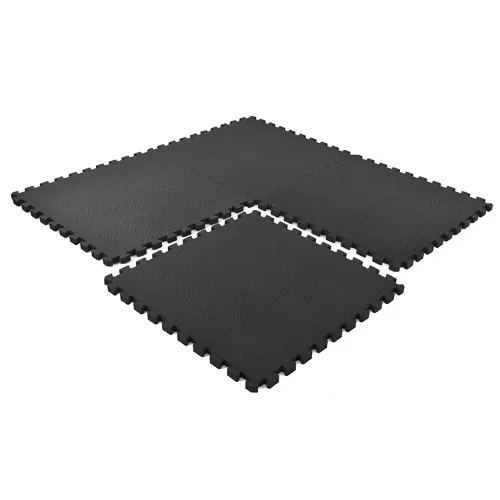 Traditional horse stall mats are made from heavy-duty, recycled rubber, and they have a lot of weight to them to keep them in place. Sometimes, however, you may need an option that can be easily transported and taken with you to a temporary stall. These should be lightweight and easy to carry.  
The
portable horse stall mat
, which is a 3/4 inch EVA foam mat with a fast and easy interlock design, is just 2.2 pounds. This product is a puzzle mat, so each mat will connect to the next like pieces of a jigsaw puzzle do. 
These work really well for horse shows, fairs, and exhibits as well as in trailers and can be installed over any flat surface. These mats are durable and waterproof with a non-slip pebble top surface texture on both sides. They can greatly absorb impact and protect your horse from injury. This product comes with a 1 year warranty.
3x3 Rubber Ring Mats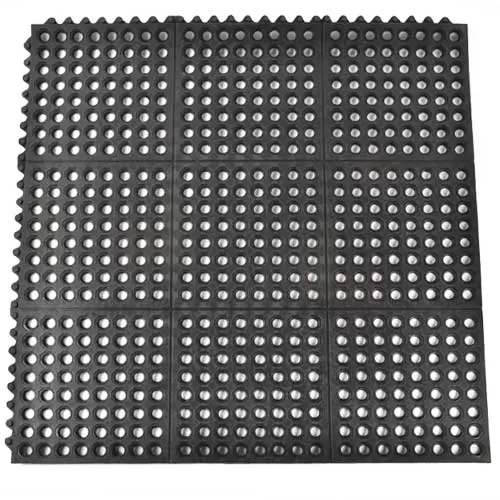 If you are seeking a horse stall mat suitable for a wet area, the
3x3 ring mat
is an excellent choice. Perfect for wash bays and other wet areas, these durable, anti-fatigue, anti-slip mats are perforated with holes that allow water drainage. The ⅝ inch thickness allows for heavy weight, and they are designed from durable waterproof material that can be used indoors or outdoors. 
They work best when placed directly over concrete, or another flat, smooth surface. The mats will then provide a safe and sure footing for your animals, and the product comes with a 1 year warranty. 
12x12 Foot One Piece Mat
This large,
one piece horse stall mat
option is very popular with veterinarians and boarding facilities. Each mat is 12x12 feet and made from 100 percent clean, recycled rubber. They lay flat without the use of adhesives, and they are durable and long lasting. 
Their 17mm (.66 inch) thickness provides durability, and this horse stall mat provides the highest traction rating in the industry. It is a great solution to failed or leaky flooring seams and can be laid on any surface when a water tight floor is needed, such as a wash bay or treatment area. This product comes with a 5 year warranty. 
Greatmats - for your Horse Stall Mat Needs 
Regardless of the space or place you are wanting horse stall mats for, Greatmats has a suitable flooring solution for you. All of the mats are top quality, with strict tolerance levels, great warranties, and the best service. If you are unsure which product is the right one for your space, simply reach out to one of the customer care representatives at Greatmats. Let them know the size of your space, type of subfloor, and any needs you have, and they will help you determine the perfect mat or mats for you.