What kind of foam is used in gym wall mats?
By Lisa Hobbie Created: August, 2019 - Modified: September, 2019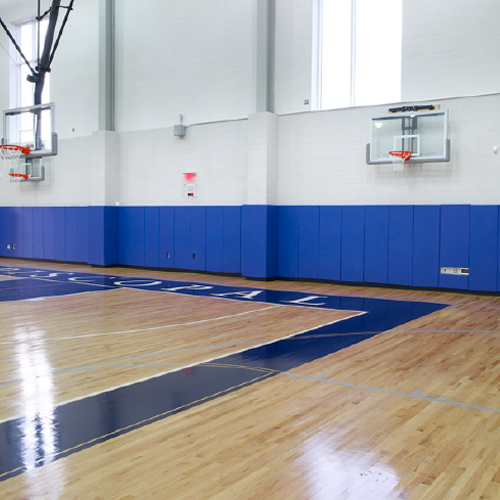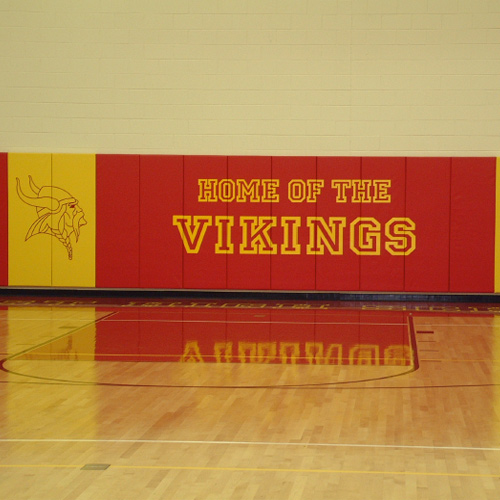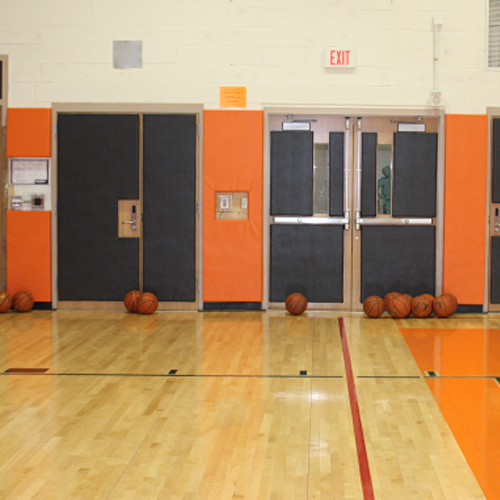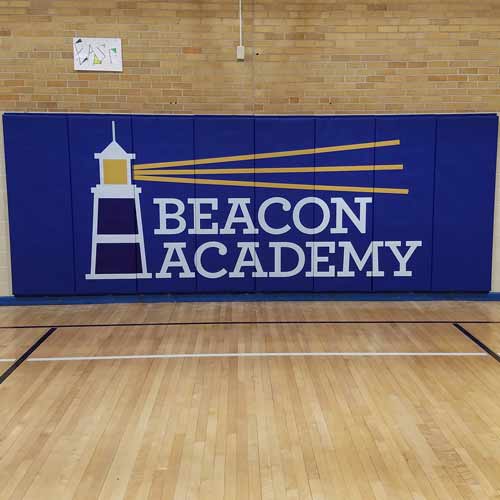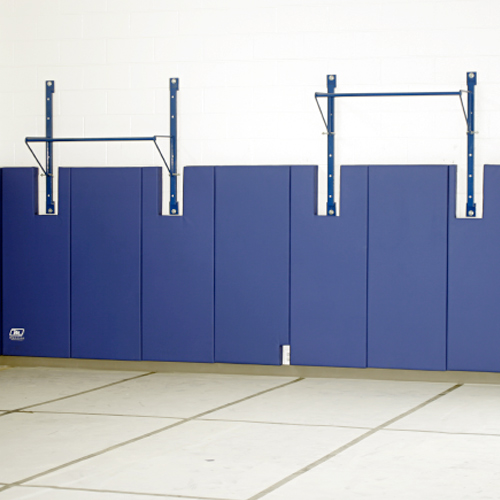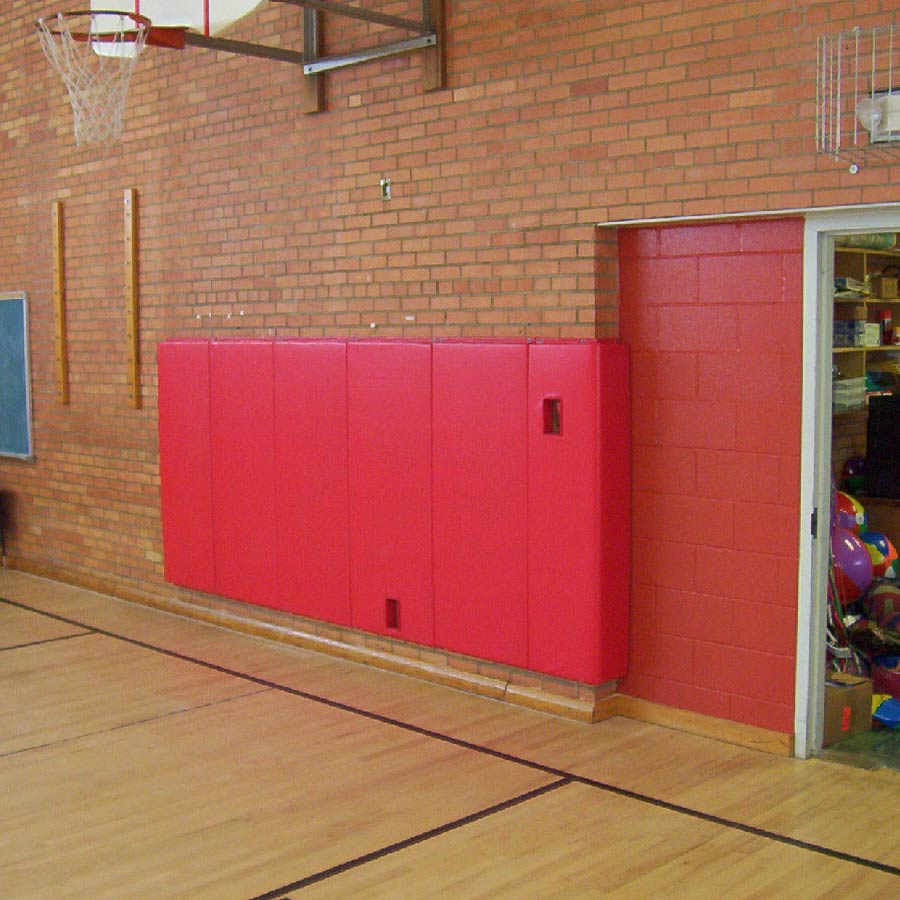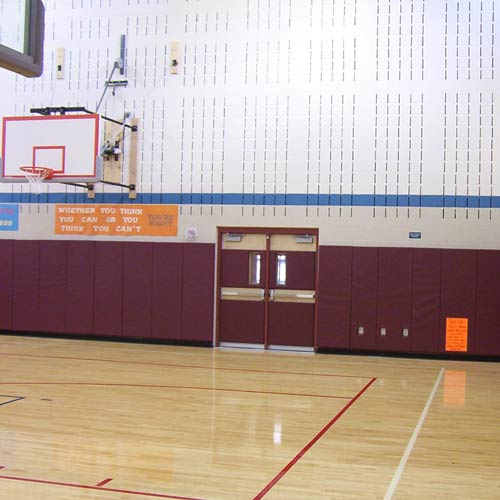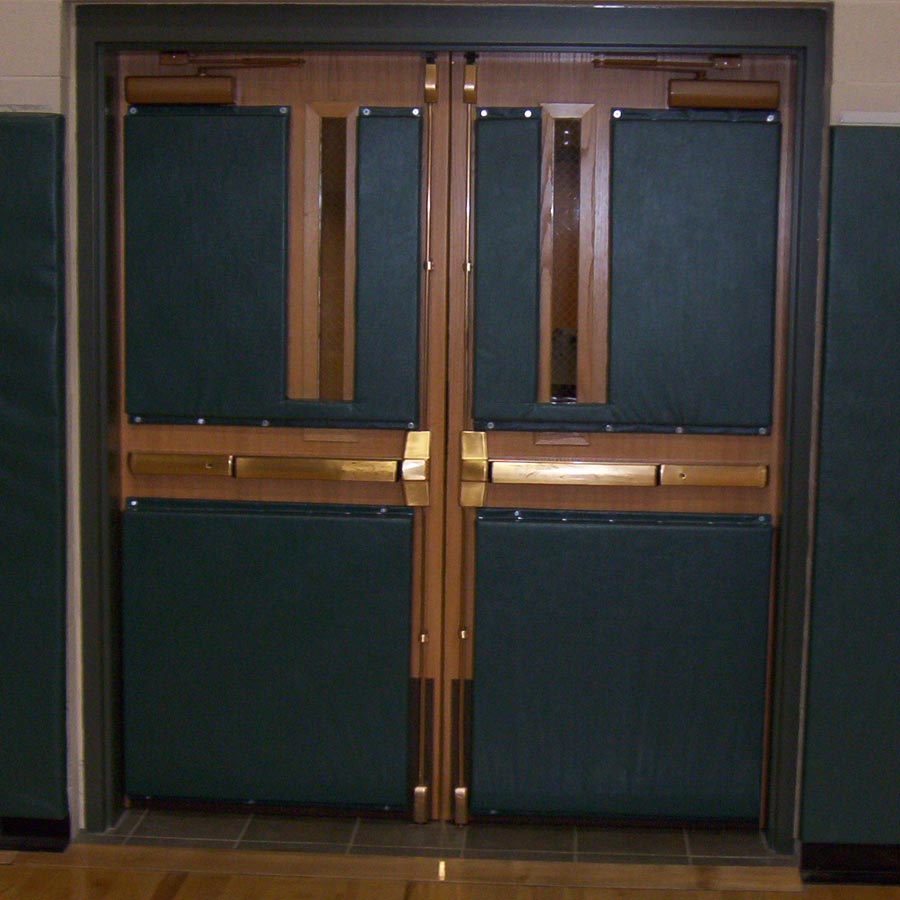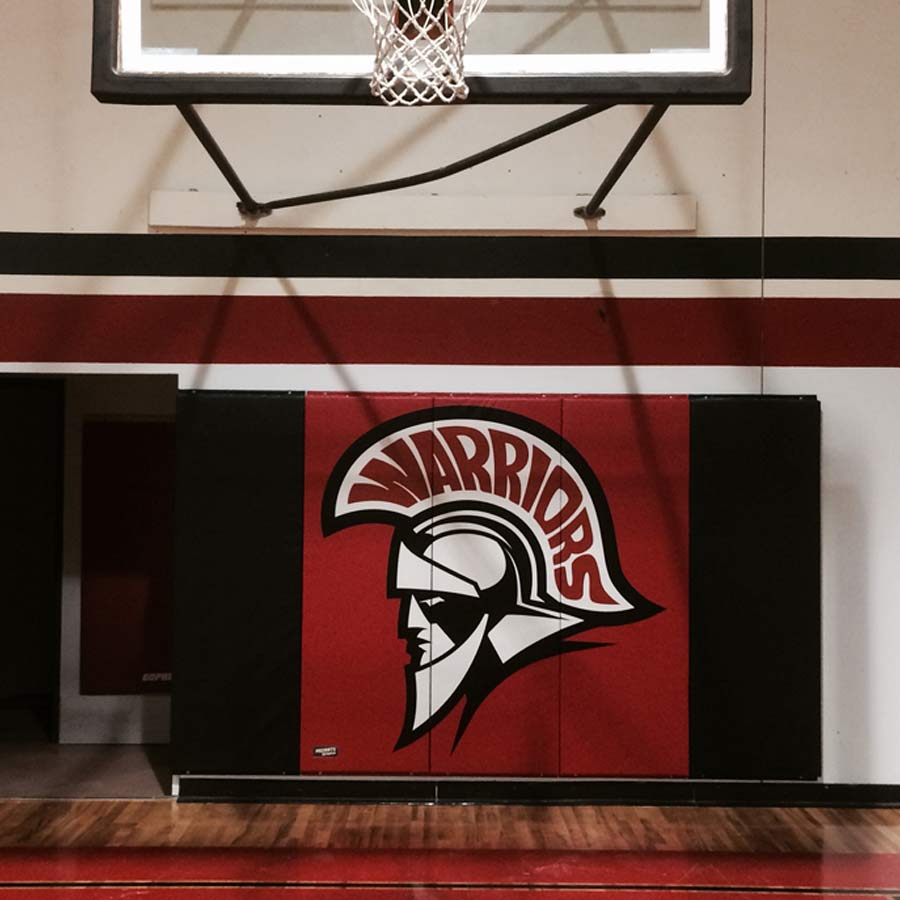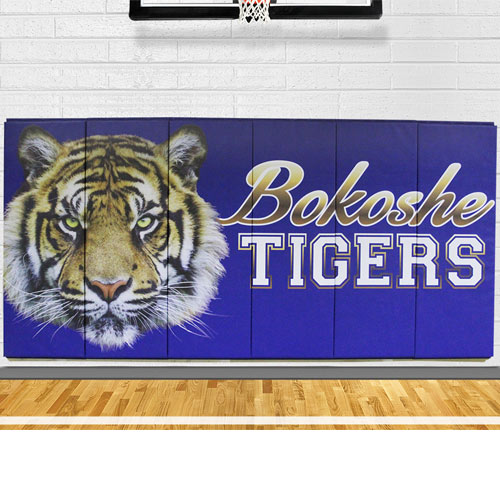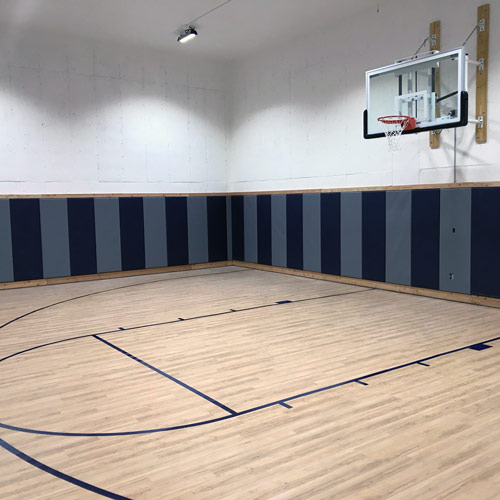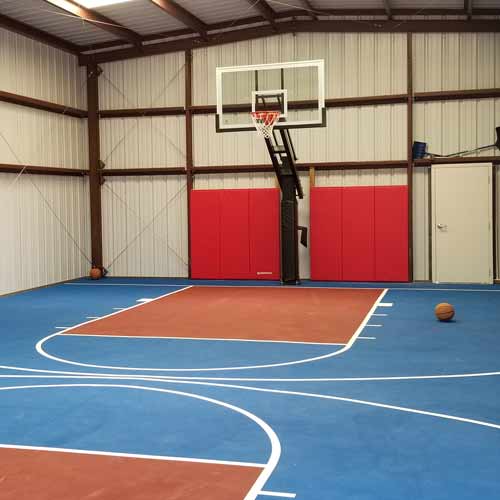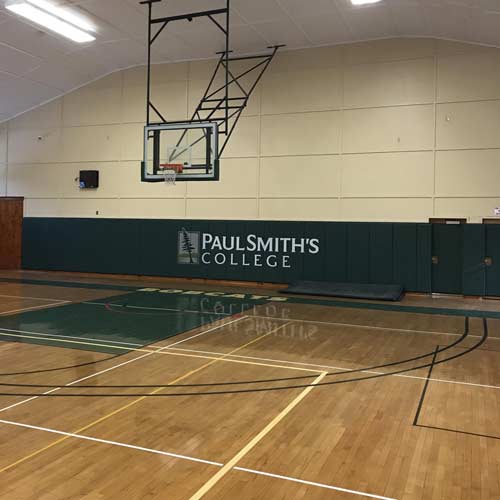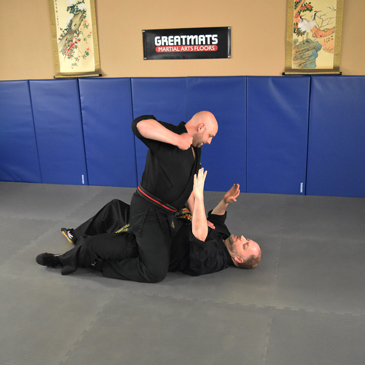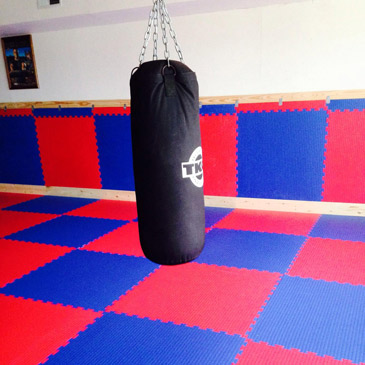 Gyms are home to fun and exciting physical activities, from sporting events to physical training – and everything in between. Although gyms are designed to provide the best performance environment, safety is also an important concern. Foam wall padding is an essential addition to any gym, as it provides protection against potential injury from colliding into a hard surface such as a wall or door. If the protective padding doesn't exist, an extremely dangerous, and even fatal, injury could occur.
Since the concern for athlete's safety often tops the list, it is important to understand the different options for protection. When selecting a foam wall pad, it's helpful to know what kind of foam is used. Generally, athletic mats and pads are made of one of three foam materials – Polyethylene, Polyurethane, Ethylene-vinyl acetate, or a combination of these.
Polyethylene Wall Mats
Quality wall mats for home, garage, or gym are made using a combination of vinyl and foam wall padding. One variety of foam used is a form of polyethylene, or PE – the most readily available and common plastic used in manufacturing. It is made primarily through an extrusion process, in which a complex, cross-sectional profile is established – creating a fine, closed cell foam that is very rigid, stable, and durable. It has outstanding insulation properties and does an excellent job dampening vibrations. It also carries high impact strength, so it can absorb a lot of energy before becoming damaged. Because it is cross linked, it is also able to return to its original shape after being stretched, punched, pulled, or squished.
PE is moisture resistant – something that is imperative in a gym environment where sweat and water are prevalent. It will also resist the absorption of chemicals, making clean up and sanitization of the foam wall padding worry-free. PE foam resists the growth of mildew, mold, and bacteria.
One downfall of this type of foam wall padding is that it doesn't "soften the blow" as well as some other options do. If you're slammed into this type of padding, the energy is not broadly distributed. It will not be as soft and cushy as other options will be. This is a great option for a garage or home gym, as the stability of the foam is an attractive option where environmental vulnerabilities may exist. It's also great for a wall mat, because of its unmatched stability.
Polyurethane Wall Pads
Although more commonly used in folding or crash mats, another material sometimes used in foam wall padding is polyurethane, or PU. PU is a low-density material that is comprised of polymers made of molecular chains that are bound together by urethane links. The end resulting foam is low density, and is softer than PE – although, also not as strong or stable. It is an excellent foam wall padding base if noise reduction, vibration dampening, and high impact absorption are top priority – such as is the case for indoor batting cages and/or hockey arenas. The foam is generally very thick and provides for a protective cushion as it absorbs the impact by crushing and collapsing. It does not spring back or provide much resistance.
Unlike PE, PU is open cell and can absorb water, so, is therefore more susceptible to mildew, fungus, mold, rot, and bacteria. It isn't as chemical resistant as PE and is also more susceptible to corrosion than PE. However, if kept dry, none of these problems should arise.
Interlocking EVA Wall Tiles
Another type of foam, Ethylene-Vinyl Acetate, (EVA), is great for absorbing impact and can be easily cleaned and disinfected. It is an elasticized, closed-cell foam with a rubberized softness – even though it contains no rubber at all. It is flexible, buoyant, waterproof, and shock absorbing.
Although EVA is more commonly used for flooring such as those at martial art facilities, garage gyms, basements, kids play areas, and more, as it allows for subtle movements with little risk of rolling ankles - those same tiles sometimes used as wall padding. It is very firm and serves best as protection to for the wall with limited cushion for the athlete. This type of foam works best in close quarters where athlete aren't able to work up a full head of steam before hitting them.
Greatmats' Foam Wall Padding
Greatmats provides the highest level of quality, service, and dependability when it comes to your flooring, mat, and padding needs.
Many of its padding options for walls are made in the USA and wood-backed with high density foam, wrapped in a rugged shell of 14-ounce vinyl. The wall padding comes in two installation types – based on your needs and preferences. Offered in a wide range of colors, thicknesses, and foam material options this type of wall padding also offers the ability to add your logo and school colors to provide for an attractive and protective foam wall padding that is custom made to fit your facility.
Whether you're looking to purchase gym wall mats for your home, garage, fitness center, or school gymnasium, Greatmats well-trained experts are ready to help you discover the option that is perfect for your space and budget. You can be confident in your investment when you choose Greatmats. Visit greatmats.com, or, call toll-free 877-822-6622.