What Is The Best Marble Mat And Floor File?
By Lisa Hobbie Created: January, 2021 - Modified: March, 2023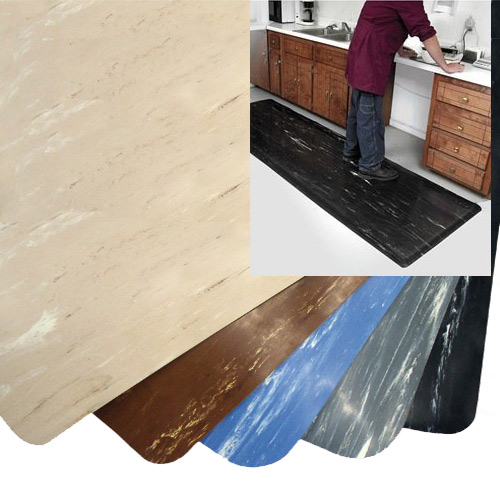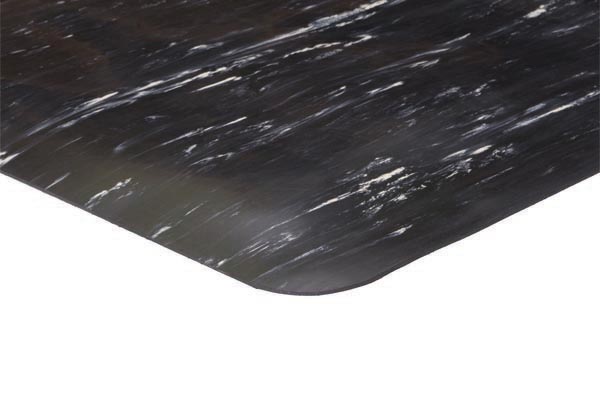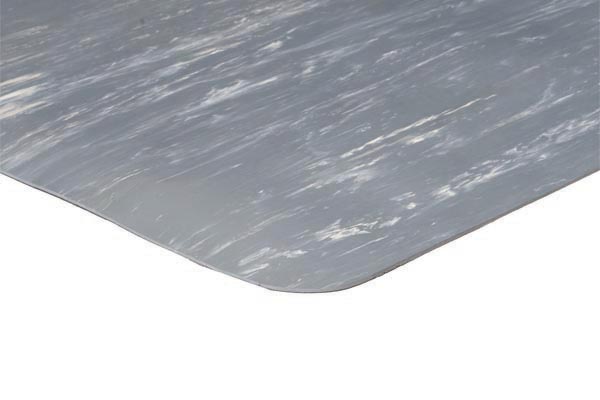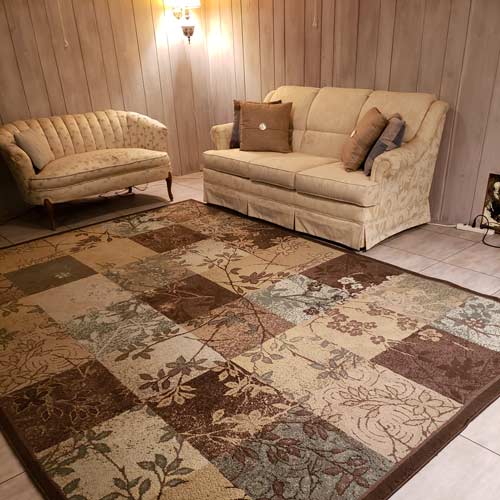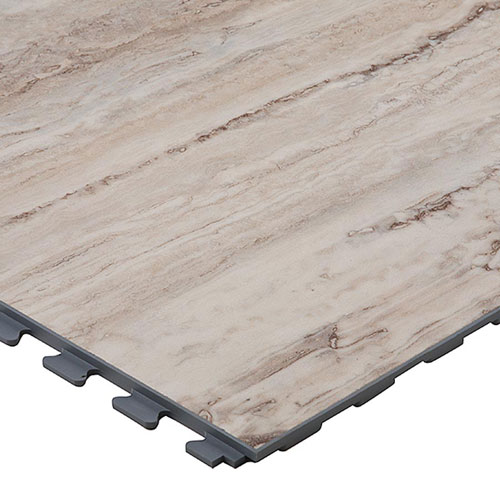 Marble flooring
is often considered one of the most luxurious and impressive ones when showcased in a home or commercial space. With its rich and striking colors and veining, each square foot of polished marble stone is unique and pleasing to the eye.
Although attractive and versatile in its appearance, marble flooring comes with its many downsides. Aside from being extremely costly, polished marble floors tend to be extremely slippery if it gets damp at all, making it an often impractical choice for bathrooms or kitchens - areas where it would be aesthetically appropriate. It is also porous and absorbs moisture and stains. It can become easily marred or damaged by heavy furniture and is less than comfortable to stand on for periods of time.
If you like and appreciate the look of marble but prefer a solution that is more affordable, practical, safe, and comfortable, a marble mat or tile system is a great alternative. Greatmats offers many flooring options, with two popular marble mat products, which are:
Each of these two options boasts numerous benefits and provides a sure footing for a number of settings and applications, which we will highlight.
What Is The Best Marble Mat Flooring Solution For An Entire Room Or Space?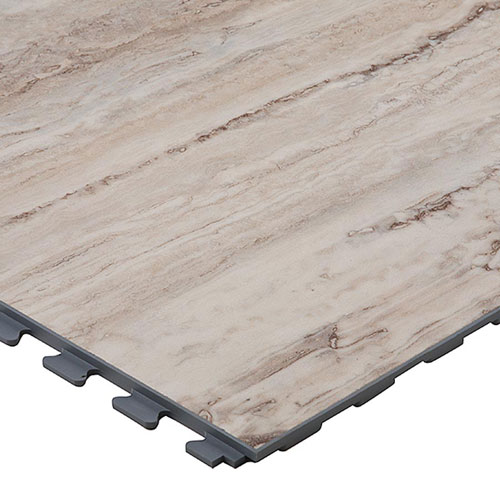 SupraTile 7mm Designer Vinyl Top Tile
is a fabulous marble mat option. It presents the appearance of a real marble floor with its patented, hidden, interlocking joint system. The individual tiles are simply snapped together and trimmed for a perfect fit. It can be installed over nearly any floor, even old VCT (Vinyl Composition Tile) or asbestos tiles - or another subfloor with cracks and flaws.
This product is extremely versatile and durable. They are made from five layers and bonded together under 50,000 pounds of pressure. They are then heated, which creates an attractive tile that's easy to install - resulting in a stunning surface that is bonded to the tile and coated with two layers of clear coat. This product features color-coordinated edging that creates the appearance of grout, giving it a professional, rich finish.
Unlike real marble, this marble mat flooring system is affordable at less than $8 per square foot. It never needs to be polished or refinished, and it's resistant to oils, chemicals, mold, and mildew. It is also resistant to impact, moisture, and abrasion, and it provides a warm and comfortable flooring for an office, gallery, showroom, basement, lobby, hallway, or virtually any space. It's rough and tough and can support loads of up to 2,000 pounds. Each of the individual tiles is 18 inches square and 5/16 inch thick, and aside from marble, it's available in six additional pattern and design options.
What Is The Best Marble Mat To Provide Anti-fatigue Benefits In An Office Or Work Station?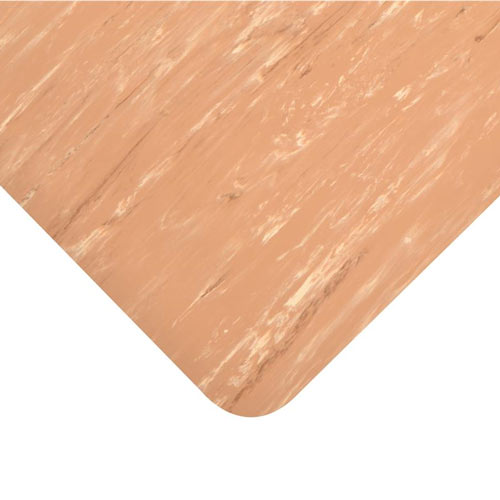 The
3x12 Inch Marble Foot Mat
is another excellent alternative. This durable, anti-fatigue marble mat has a rubber surface bonded to a ⅜ inch closed-cell vinyl foam. It provides a perfect cushion surface for a standing work station, hospital, lab, salon, kitchen, and other home or commercial office or under a table or desk.
The mat is made in the USA and resists chemicals and solvents. It offers anti-slip traction and is wear-resistant and non-absorbent. The marbleized top surface hides debris and dirt really well, and it is very easy to keep clean.
The marble mat is ½ inch thick and can be custom cut to any length. Available at a price of less than $12 per square foot in many colors like blue and gray, it provides excellent quality and value.
Greatmats For Your Matting And Flooring Needs!
There is no doubt that marble flooring is luxurious and attractive. However, it is hard, porous, and very expensive. It's also slippery and vulnerable to damage from the furniture. So, a marble mat is often a perfect marble alternative.
Greatmats offers numerous tile and matting ideas aside from those highlighted, with options for home and commercial applications. Residential and commercial users alike can enjoy any of the designer mat options at Greatmats, all of which look great and hold up well - even the economical ones.
With the many attractive, safe, and comfortable matting options to choose from, there are options to suit any design preference or budget. The team at Greatmats will help you find the flooring solution that is perfect for your project!