What is rubberized flooring?
By Lisa Hobbie Created: September, 2019 - Modified: September, 2019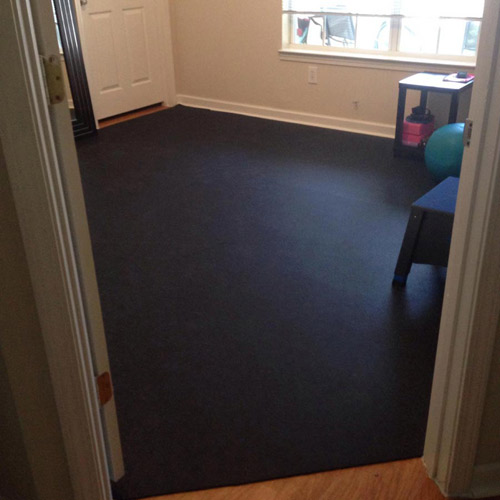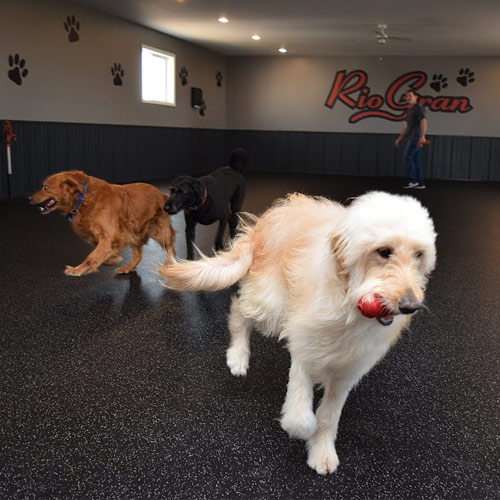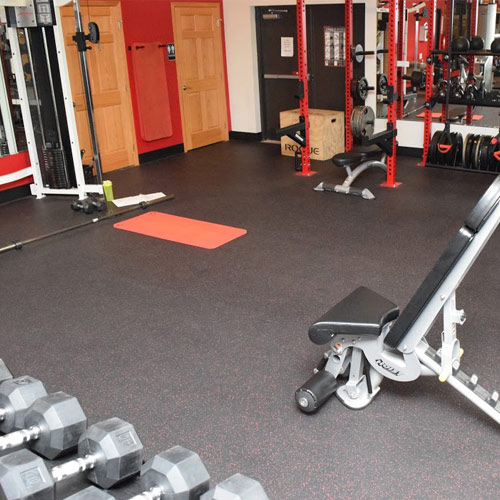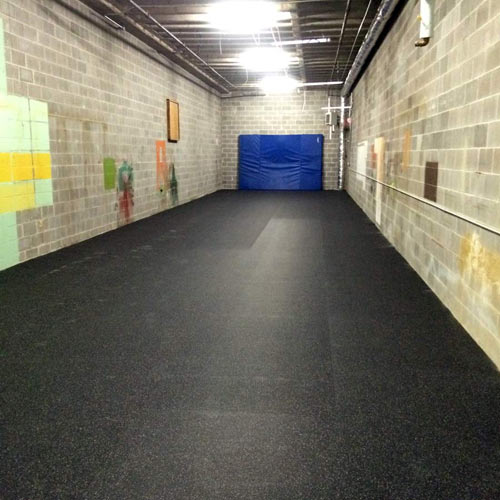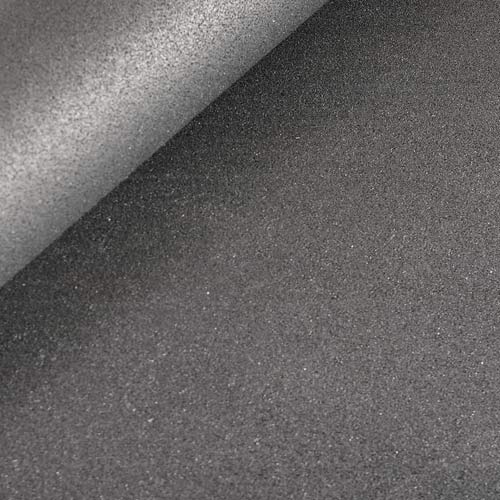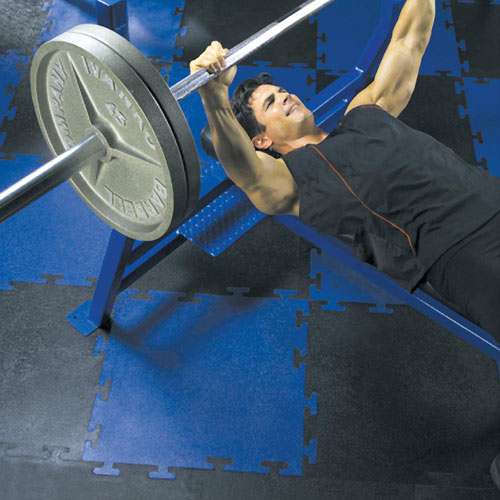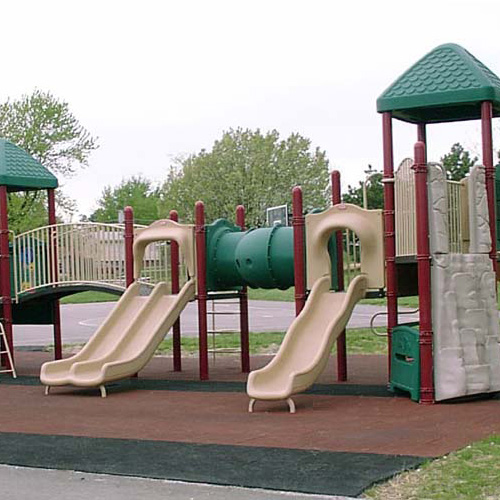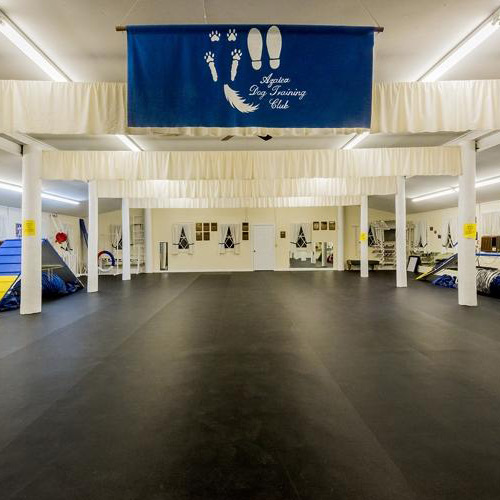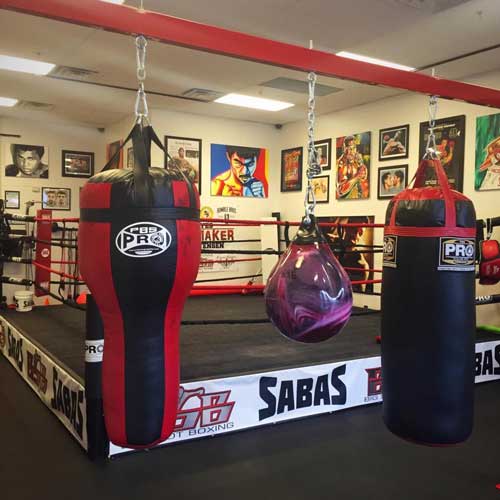 Rubberized flooring comes in many forms, and it can be made from a variety of materials – from synthetics - such as recycled tires, to natural tree rubber. It is an extremely durable and slip resistant flooring option that can withstand a lot of weight, high traffic, and even abuse.
Rubberized floors are popular choices for residential and commercial settings, including - home gyms, playgrounds, horse stalls, basements, fitness centers, and so much more. They are known for their anti-fatigue qualities, noise absorption abilities, and insulation properties. It is resistant to stains, and it is hard to break or damage. With so many size, thickness, surface, and color options, rubberized floors are extremely versatile. The yare also pliable and provides for a somewhat springy cushion, providing for safety and comfort.
Rubber is naturally water resistant, making it an excellent flooring option – especially in areas where moisture is frequently present.
Areas like garage floors and basements, where flooding often occurs, are excellent candidates for this pliable flooring. Many people appreciate the ease of application of rubber floors, because many options require no underlayment or adhesive.
Rubberized flooring is also very easy to clean and maintain. Most options can be swept, vacuumed, or wet mopped as needed. Some types of rubber flooring may also be sprayed down with a hose and hung to dry.
The use of rubber is ideal for many situations, of which we will explore a few.
Gym/Fitness Center Flooring
There are a number of rubber gym floor options – from rolled rubber to 3x4 foot mats to puzzle mats – and more. Gyms are home to sweat and moisture, so it's imperative that a flooring option that prevents the growth of mold, mildew and bacteria. Flooring must also provide comfort and safety for the athlete, floor protection from exercise equipment, sports equipment, and weights, a noise buffer from intense movement and dropping of weights, and insulation to help maintain heating and cooling of the gym. Rubberized flooring provides all of that and more.
Playground Surfaces
Many safety playground surfaces are made from rubber that comes in many different colors and thicknesses as well as impact absorbing engineering designs. Rubberized tiles or paver-type surfacing provides for a safe, dependable, and durable option that does not require raking like loose fill options do. It fits beautifully under swings, playsets, slides, and more, and provides a comfortable, skid-free play area. The smooth surface also provides ADA accessibility, allowing for all children to safely enjoy a playground.
Horse Stall Mats
Rubber horse stall mats are made from recycling rubber tires and turning them into a versatile, economical and pliable mat. They are often used for horse stalls, horse trailer flooring, stable flooring, run in flooring, and more. Vulcanized rubber mats are non-porous, which prevents the growth of fungus and bacteria. Horse mats are low maintenance, easy to clean, and extremely durable. They provide a clean, safe, and protective environment for a horse. Stall mats make cleaning the bedding much easier, and they keep a freshly-bathed horse show-ready, instead of dirty and dusty from sand or clay. These mats also cut down on dust and maintenance when they are placed over dirt aisles.
Roof Options
Rubber roof deck tiles are another versatile rubberized flooring that provides for a clean, outdoor entertainment area – either rooftop, patio, deck, or more! These deck tiles come in many thicknesses and provide for safety, comfort, and durability. Many flat roofs double as outdoor living spaces, that when covered with rubber flooring, are beautiful and multi-purpose.
Basement & Garage Flooring
Basement and garage environments are often home to water, mold, stains, humidity, mildew, and more. Because rubber is water resistant and pliable, it is an excellent flooring option for these areas of a home. Rolled rubber mats, rubber tiles and other rubberized flooring options are ideal, as most do not require underlayment or adhesive and will accommodate imperfect existing floors. This is important to consider, as moisture present in basements and garages may also lead to adhesive failure. Finally, rubber is much more economical than many other flooring options. It is also important to note, high moisture areas need flooring that either allows for air flow beneath the flooring surface or allows the flooring to be easily removed for drying purposes.
Anti-Fatigue Mats
Many commercial businesses require their employees to stand on their feet for long hours – a requirement that also comes with a certain level of liability. Anti-fatigue mats come in many colors, designs, and thicknesses, and provide for a comfortable and safe surface on which employees may stand. They typically have safety borders to prevent tripping when moving over the mats, and they are a cost-effective way for an employee to provide a better work environment.
While by definition, rubberized flooring is either made from or coated with rubber, many consider any pliable or flexible flooring to be rubberized. If that's what you're looking for, but you want something lighter weight than rubber, you may want to check into Greatmats foam or plastic flooring options. These offer excellent cushion for installation over hard surfaces.
Greatmats: Rubberized Flooring Experts
If you are considering rubberized flooring for your garage, basement, gym, sport center, horse stall, playground, commercial business, or more, it's time to let Greatmats go to work for you. The exceptionally friendly and professional team at Greatmats is ready to answer any questions you have about rubber flooring options, and they will help you order the flooring that is best for your space. Call toll-free 877-822-6622.