What Is Herringbone Flooring?
By Paige Cerulli Created: September, 2021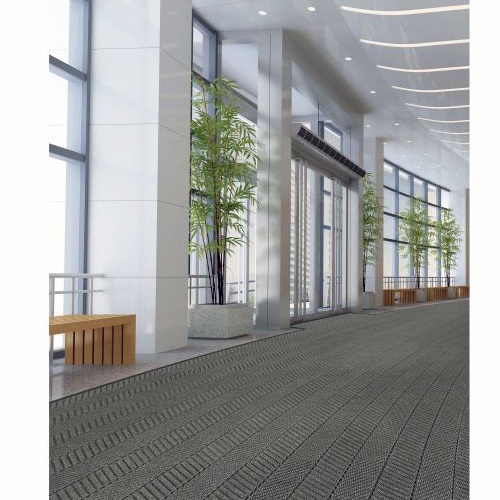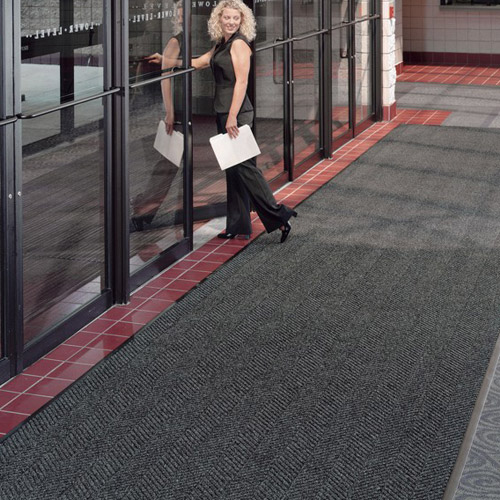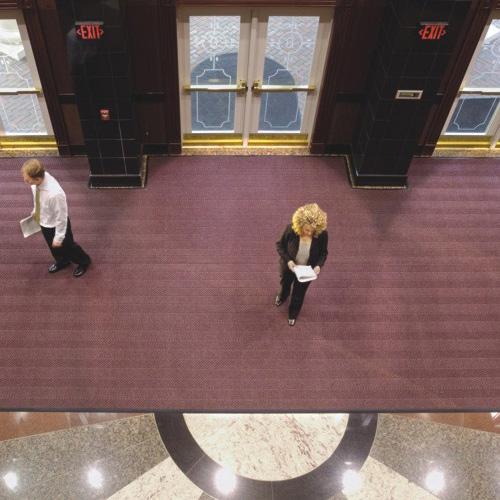 If you're looking for a distinctive, eye-catching flooring option, then you might consider exploring a herringbone flooring pattern. This beautiful pattern is highly popular, and it's rich in detail for an impressive finished appearance.
What Is Herringbone Flooring?
Herringbone refers to a type of tile pattern. It owes its origins to the days of ancient Rome, when architects realized that if they laid their bricks so that they pointed in the same direction that traffic flowed, those bricks would last longer.
The pattern is still used today, but for different reasons. Herringbone patterns feature zig-zags and V shapes in columns.
These V shaped lines are aligned right next to each other, but the planks are slightly staggered so the pattern has a "climbing" effect. The result is a pattern that's neat and clean, but that's also interesting.
Herringbone flooring can consist of many different flooring types, as long as that distinctive pattern is present. Wood is often used, and some designers choose to pair two different wood products within the pattern for added dimension and interest.
Some designers also choose to use ceramic stones or tiles to create a herringbone pattern. The pattern adds depth to many areas, and can make for an elegant touch.
Herringbone Flooring as a Design Element
The herringbone pattern isn't just beautiful - it also serves as a functional design element, depending on where you install it in your home or office.
Because the pattern essentially points in one direction, it's a great choice for entranceways. The pattern serves to effectively lead guests into the home through the entrance and hallway.
Smaller, more delicate herringbone patterns are a popular choice in bathrooms. They're aesthetically pleasing, and when accomplished with tile, they provide the durability that these spaces require.
Larger herringbone patterns made with wood create striking feature floors. They become attention-drawing pieces that enhance special rooms in the home.
Some designers even install herringbone patterns on feature walls. The pattern's rich detail can help to break up a room.
The Cost of Herringbone Flooring
While herringbone flooring is beautiful and can enhance your space, it's an intricate pattern that is time-consuming to install. The cost of installation will depend on the installer and the type of material used.
If you're using hardwood, many installers recommend using a tongue-and-groove technique that creates a secure, long-lasting installation. Hardwood requires additional polishing and sanding, which can increase the installation costs.
A Practical Herringbone Flooring Option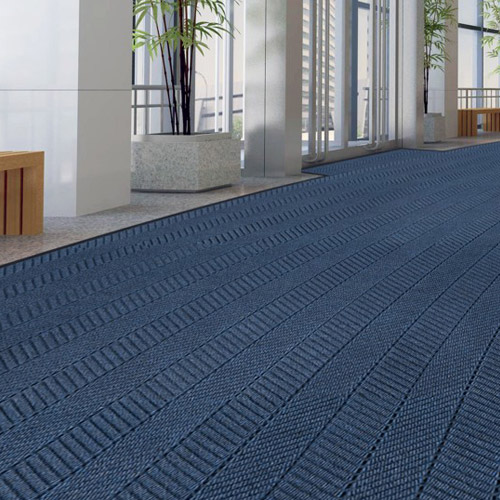 While tile and hardwood are popular options for herringbone flooring, you can also achieve this beautiful pattern in a carpet or rug. At Greatmats, we carry the Waterhog Eco Elite Roll, which is a highly popular option for commercial spaces.
This flooring roll features a combination of crush proof fabric and rubber, which helps to remove dirt and moisture. It's anti-slip traction helps to improve customer safety, whether you install it in an office building, an airport, or another commercial space that sees high amounts of foot traffic.
This flooring features a distinct herringbone pattern, which makes it much more interesting than your standard entryway mat or runner. It's available in eight colors, including several dark shades that help to hide dirt, so you can easily coordinate it with the colors present in your business.
Measuring 6 by 67 feet, this runner is ideal for large entranceways. It can be used both indoors and outdoors in areas that are wet or dry.
This roll features PET fabric that's made entirely from recycled plastic bottles, keeping them out of landfills and making it an eco-friendly choice for your business. That polypropylene fiber dries out quickly, and it's highly durable and won't fade or rot.
The rubber backing also contains 20% recycled rubber. When paired with the fabric, this bi level construction traps dirt and moisture and holds it.
The result is a cleaner building interior. There's less work for your cleaning crew, and your building maintains a clean and ideal aesthetic for longer. When the rug does need to be clean, you can vacuum it or even hose it off.
The rug, itself, can make a beautiful first impression. It adds warmth to your entrance and contributes to safety, too. The rug has been certified as slip resistant by the National Floor Safety Institute.
With this convenient flooring option, you can achieve a herringbone pattern with next to no installation costs. This roll is designed specifically for commercial use, and its superior durability offers your business multiple benefits.
If you have questions about the Waterhog Eco Elite Roll or any other flooring products here at Greatmats, contact our customer service team today. We're happy to provide you with shipping quotes and additional information, and we can help you to find the product that's just right for your needs, whether that's the Waterhog roll or one of our other commercial flooring solutions.