By Kyle Schurman Created: November, 2022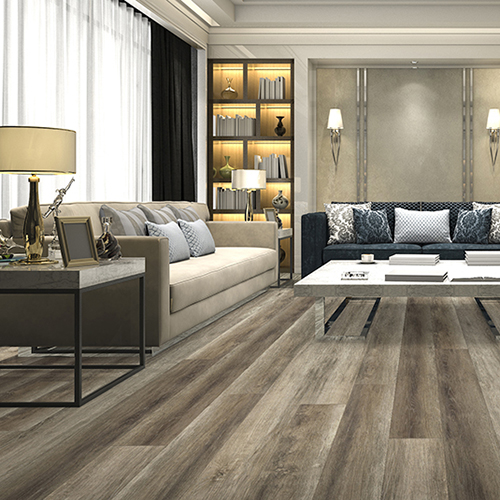 When you want a type of flooring that looks like one material, but that actually consists of another material, you are interested in "fake flooring" products. At Greatmats, we offer many materials that mimic other types of flooring, delivering a clean look that provides a number of benefits.
Now, when we are talking about fake flooring, we're really discussing flooring that mimics another type of flooring. There's nothing "fake" about the flooring materials we provide. They deliver a realistic look, outstanding durability, and ease of installation, giving customers many years of performance at a great price.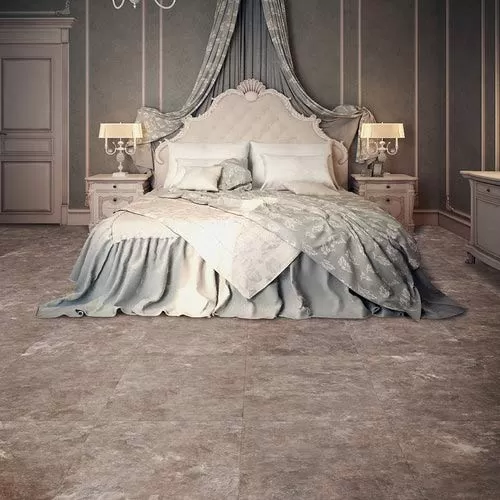 Benefits of Using Faux Flooring
Rather than using flooring materials that look like another type of flooring, it's fair to wonder why you shouldn't just use the original materials. In other words, why go with a fake, or faux, flooring when you have the real flooring available? Faux flooring has numerous benefits.
Price: Making use of a less expensive material in the faux floors can save you quite a bit of money versus trying to install the real thing.

Design: A flooring that mimics another type of material opens up some new design options and colors for customers that may not be possible with the original material.

Maintenance: Some expensive flooring materials are also extremely difficult to care for and clean. Using a substitute material often greatly simplifies this process, leading to less time and cost involved in maintenance.

Installation: Whereas some types of luxury flooring are extremely difficult to install, fake floors often use materials that greatly simplify the installation process, allowing for an inexpensive DIY job.
Artificial Grass
One of the most popular and widely used types of fake flooring is
artificial turf flooring
. This turf mimics natural grass, creating a playing field that's suitable for indoor or outdoor use.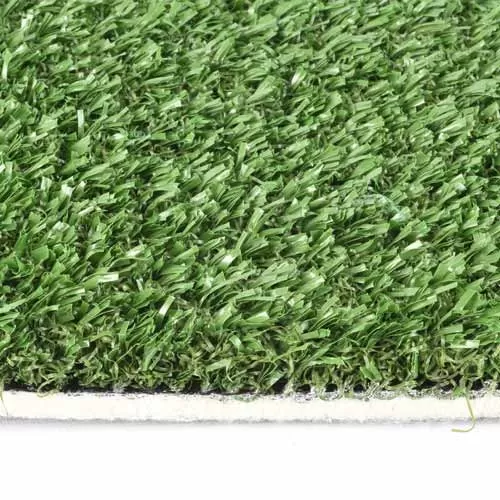 In places where using natural grass is not feasible because of a lack of sunlight or of soil for planting grass seed or sod, artificial turf delivers a ready-made sports field.
Rather than waiting for grass seed to sprout, you can have an artificial turf field in place within a short amount of time. Faux grass is also a great choice in areas where it's difficult to grow grass because of wear and tear, such as in a pet area or on a football field where players can tear up natural turf with cleats.
Artificial grass appears most often in a lush green color, but other colors are available, too.
Faux Stone Flooring
Stone floors look amazing, but these materials are pricey and can be difficult to install as a DIY job. Greatmats has many types of fake flooring that look like stone but that are easier to use.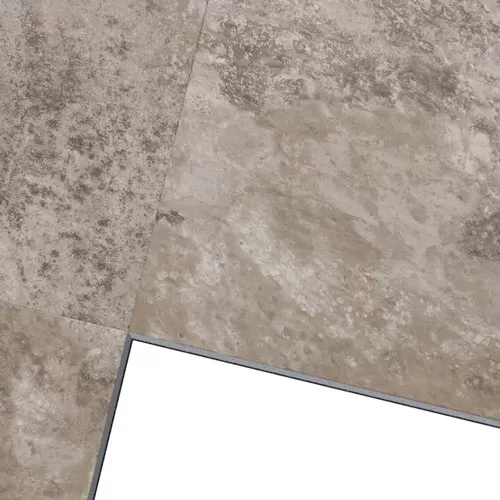 Our most common type of
fake stone flooring
consists of vinyl tiles. These tiles contain a printed layer across the top that delivers the multiple colors and random patterns that are the hallmark of stone floors.
Because these vinyl tiles connect together with interlocking edges, the installation process takes very little time. You don't need special cutting tools or adhesives to install vinyl tiles as you would need with real stone.
These tiles have a reasonable cost per square foot of coverage, too, creating a project that's easier to fit into your budget than actually installing stone flooring materials.
Faux Hardwood Flooring
Many people love the look of wood flooring, but such materials can be expensive, can carry a high installation cost, and can require frequent maintenance.
Hardwood fake flooring from Greatmats solves these problems by delivering a floor that looks like wood without breaking the bank.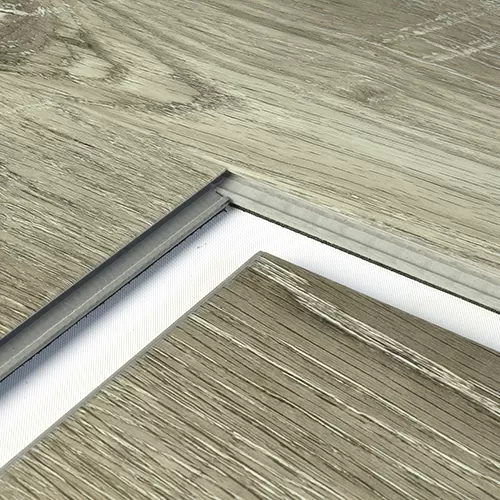 Our
wood look flooring
consists of materials like laminate, engineered hardwood, and luxury vinyl tiles. Many of these tiles use an interlocking edge design that simplifies installation and eliminates the need to use glue.
The engineered hardwood has a thin layer of hardwood veneer across the top, giving the appearance of a full thickness hardwood plank. Vinyl tiles use a printed layer across the top that mimics various wood stain colors and delivers the knots and grain patterns found with actual hardwood.
With laminate and vinyl, you also receive a waterproof and water-resistant type of floor. You don't have to worry about damage to the hardwood with these faux wood floors when the kids spill their drinks or when the pets have an accident.
Faux Brick Paver Flooring
Brick floors look amazing, but they are subject to chip and scratch damage if someone drags a heavy object across them or drops a heavy item on them. At Greatmats, we offer
faux equine pavers
that consist of recycled rubber.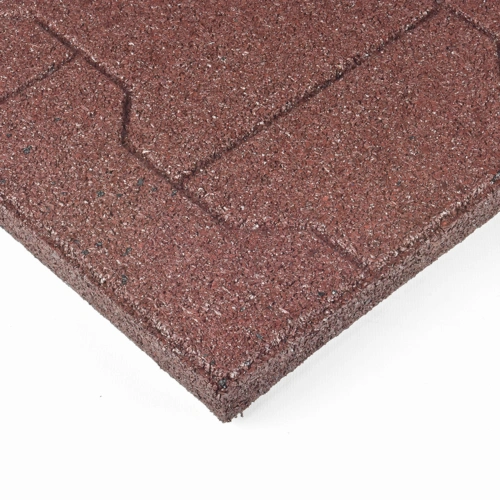 The rubber material is safer to walk across in wet conditions than actual brick, because it reduces the slip hazard.
Our faux brick tiles are available in multiple colors, just like you would find with actual brick. Additionally, the surface of the rubber tiles has grooves molded into the material, further emphasizing the illusion that the flooring consists of actual bricks interlocked together.