What Is An ESD Or Electrostatic Discharge Mat Made Of?
By Lisa Hobbie Created: November, 2021 - Modified: April, 2023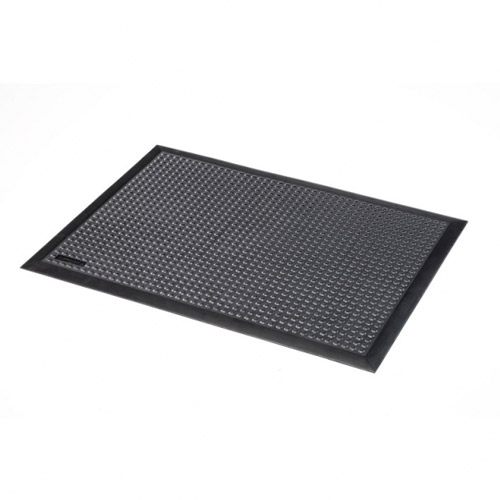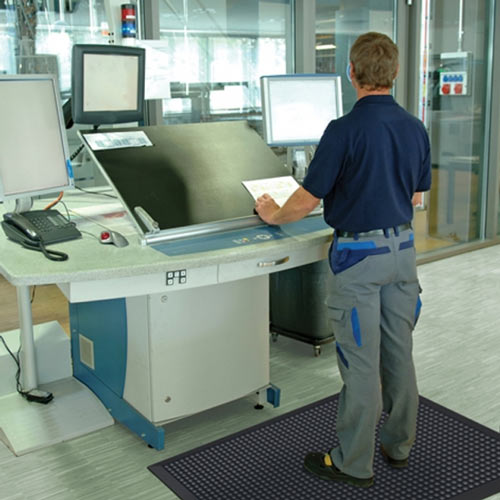 An ESD (electrostatic discharge) mat, typically made of vinyl or rubber, protects equipment and spaces by dissipating electrical discharges before they can cause damage.
An ESD mat slows the flow of static charges, neutralizing static electricity and moving it away from electronic equipment or the surface of ESD sensitive devices. They are designed to endure chemicals, mechanical abrasion, and extreme temperatures, and there are options suitable for a tabletop, desk, or floor.
Rubber and Vinyl or PVC are both materials commonly used in the construction of ESD mat products, and Greatmats offers a great selection of each.
Popular Options for ESD Mats
These products are available at an affordable price point, and they are suitable for multiple work and testing stations and applications where static electricity could be a damaging problem if the proper preventative procedure isn't followed.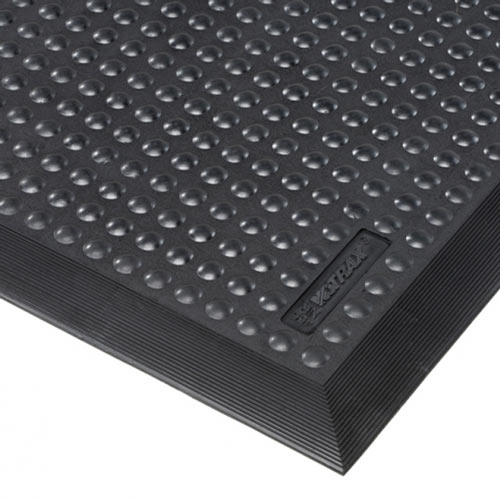 SkyStep ESD Anti-Fatigue Mat is made of natural rubber and is a great choice for ESD assembly lines, packing and logistics warehouses, individual workstations, and other dry industrial work areas where electrostatic discharge may be present. It delivers ergonomic and anti-fatigue benefits for a clean, safe, and comfortable surface on which to stand and work.
This safety mat is 2x3 feet and provides a slip resistant surface with beveled edges. It is lightweight and easy to move, and it will suction to the floor to hold it in place - preventing it from shifting and sliding around by trapping air in pockets on the bottom of it.
This mat will cost just over $70, and it carries with it a 3 year warranty.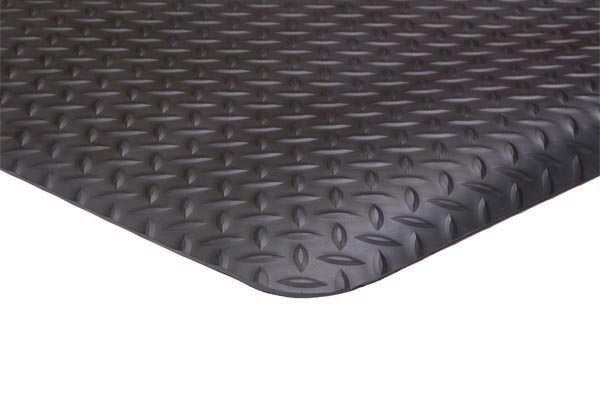 The Conductive Diamond Foot Mat is made of vinyl bonded foam. It's available in custom cut lengths, making it a great choice if you're looking for a perfect fit for packing and shipping centers, automotive spaces, maintenance rooms and garages, and industrial settings.
The mat is 9/16 inch thick, durable, and long lasting. It's effective at dissipating static while offering comfort and relief for aching feet and legs. It features an industry favorite diamond pattern, which provides an abrasion and slip-resistant surface.
This mat option will cost just over $10 per custom cut square foot.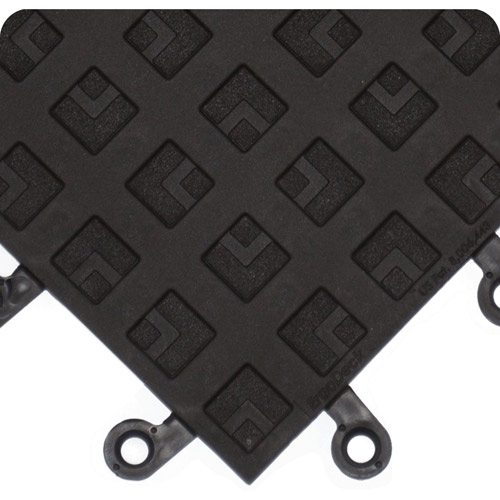 Wearwell ErgoDeck ESD Solid Tile is an 18x18 inch ESD mat option that is a popular choice for manufacturing, transportation, health, and lab or pharmacy environments. It offers standing relief in static sensitive applications, and it's suitable for all dry conditions.
This product features positive interlocking connectors to prevent separation of the tiles, and they are carbon impregnated PVC tiles for maximum durability. When used over conductive flooring, no snaps or additional grounding is necessary, and they can be installed wall-to-wall without ramps or corners, or as an island assembly with ramps and corners.
Each tile is about $47, which provides over 2 square feet of coverage. It carries with it a 1 year warranty.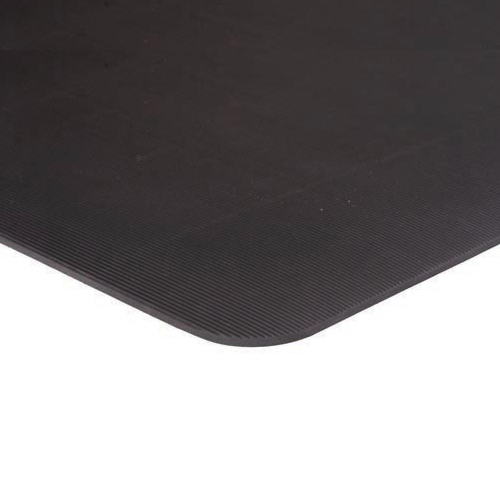 The Switchboard Corrugated Mat is a 3x75 foot vinyl product designed to protect workers from high voltage equipment in manufacturing, automotive, industrial, shipping and packing, and various high voltage environments.
This mat has a dielectric strength to 30,000 volts and a recommended max usage of 17,000 volts. It's made in the USA and offers anti-slip traction on an anti-static surface. Cleaning this mat is a breeze, as it's water repellent.
This product will cost about $650 per mat.
Greatmats - For The Best ESD Mat Options Available Anywhere
The 5 featured ESD products are among the best available anywhere. If you have any questions about any of them, the team at Greatmats is ready to assist. They can provide you with all of the information you need to choose the product that's perfect for your space. Regardless of the product you choose, when it comes from Greatmats, you know you're getting the best.