What are the best law enforcement training mats?
By Lisa Hobbie Created: September, 2019 - Modified: September, 2019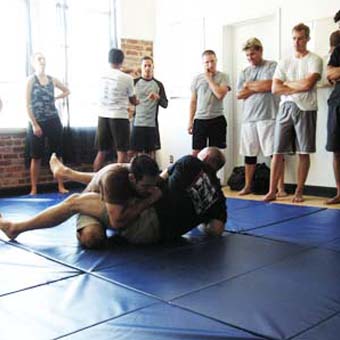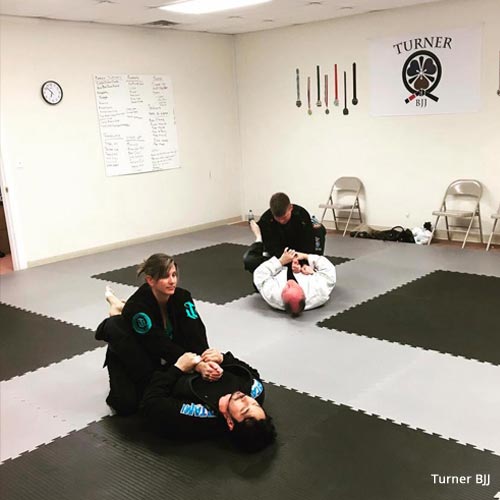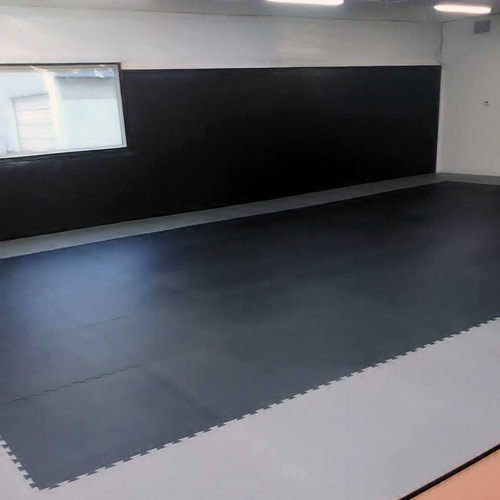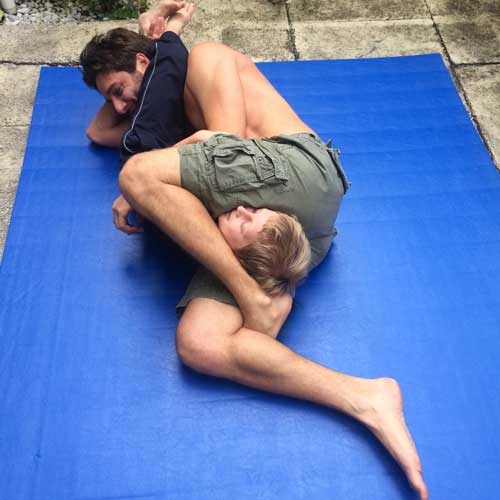 Law enforcement training involves a wide range of control tactics, tactical procedures, and self-defense moves – all of which disrupt balance and footing and present opportunities for injury. Systems need to be in place to ensure local codes and training requirements are met. Training mats are a necessary tool to allow police department and special service program instructors to create realistic simulations, such as takedowns, in a safe and protective environment. These mats need to be durable, easy to clean, and extremely shock absorbent with the ability to handle hard-core impact. Let's examine the best options for law enforcement training mats.
Landing Mats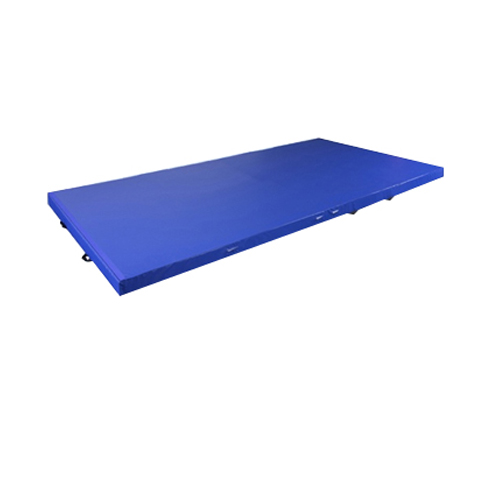 There are times where it is necessary for law enforcement training mats to be designed for repetitive landings during falls or throws. Landing (or crash) mats commonly used for gymnastics are the perfect choice for this practice. The density of the foam when choosing a landing mat is very important, as a mat for a body-first landing will be much softer than one suited for a feet-first landing. Mats made of high density foam are very versatile and a good option for landing, jumping onto, tumbling and falling onto.
Landing mats come in a variety of sizes and thicknesses, and are often available in non-folding, bi-fold, or quad-fold. Non-folding mats are ideal for larger areas, while folded mats are nice when you want to move them or fold them for added thickness during training. For mats with folds, look for ones with Velcro connecting strips to prevent injuries from stepping into cracks when multiple mats are used together.
It is important to select a mat with quality foam core to ensure optimal shock absorption and mat performance. The mat should have a high impact foam core with the ability to quickly compress – providing a safe landing zone during the practice of hard-core takedowns. It should then have the ability to take its natural shape once the exercise is complete.
Landing mats should also contain a sturdy cover that will ensure a consistent landing area – while also protecting the layers of foams underneath.
Wall Pads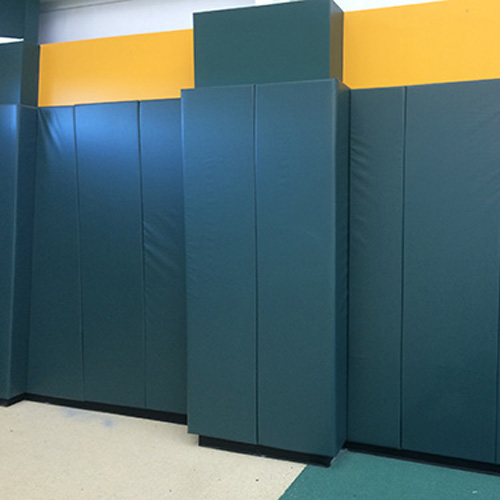 Wall pads using a combination of vinyl and foam wall padding provide protection against potential injury from colliding into a hard surface such as a wall or door during hand-to-hand combat training. If the protective padding doesn't exist, an extremely dangerous, and even fatal, injury could occur. These pads are typically moisture resistant – something that is imperative in a tactical or law enforcement training environment where sweat and water are prevalent. They should also resist the absorption of chemicals, making clean up and sanitization of the wall padding worry-free and resistant to the growth of mildew, mold, and bacteria.
Weight Room Flooring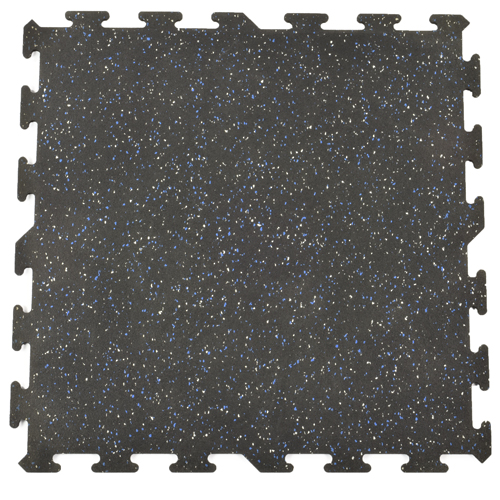 When considering law enforcement training mat needs, it's also important to remember to provide flooring that offers protection of the subfloor. It is important to choose material that is durable to withstand various rigorous activities and usages. Rubber mats, interlocking rubber tiles, and rolled rubber flooring are all excellent options for a strength training room. Rubber is moisture resistant, noise dampening, and heavy.
Interlocking rubber floor tiles are among the best options for law enforcement strength training mats. The installation is easy, as it requires no adhesive. If an area of the flooring becomes damaged, it is easy to replace a tile or tiles, rather than the entire surface. They are designed to withstand the weight of exercise equipment and free weights – both of which are often used in law enforcement training centers. The thickness of these tiles also provides long lasting surfacing.
Folding Gym Mats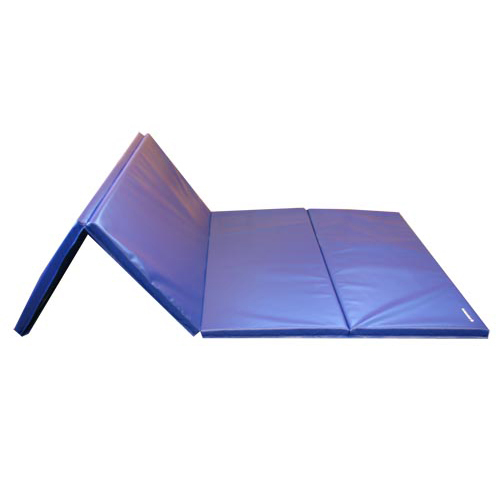 Folding gym mats are an excellent option for use in combative training, tactical training, defensive tactics, self-defense classes, and more. They provide for easy set up and take down, allowing for the transformation of a space into a training center in minutes. There are numerous sizes, thicknesses, and other options to choose from – providing a law enforcement training mat that folds and meets almost any need. There are typically discount mats available in this category, as well.
Gym mats work well over any flat surface, including dry areas outdoors. To cover larger areas, numerous mats may be used, as most connect using Velcro or hook and loop connectors. They typically have heavy vinyl covers to protect the foam core and to provide for easy clean up. When done with the training, they can easily fold up for storage or transport.
Martial Arts Mats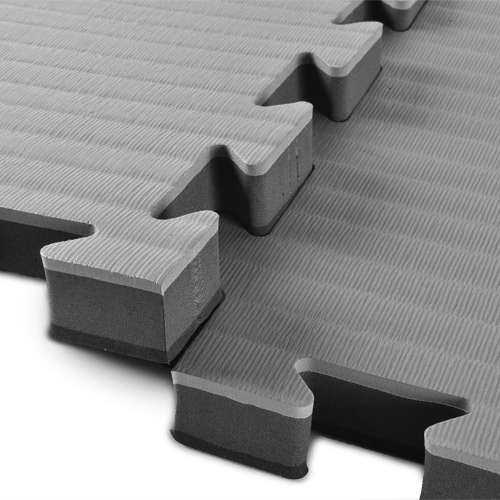 When participating in law enforcement training, adequate padding of the floor below allows a person to practice a variety of moves and maneuvers safely, which is imperative – especially in the learning stages when falls and improper form happen frequently. Not only is the padding important, but the thickness, price, ease of use and maintenance, and many other factors, come into play. Portable puzzle mats, which come in multiple varieties, are among the best options for law enforcement training centers.
Puzzle mats are popular, because they are portable, provide for the multiple room layout options, come in many colors, designs, and thicknesses, and are often durable enough for heavy foot traffic and equipment use. If one part of the installed mat becomes damaged, it's simple to remove that piece, and replace it with a new one. They are also made from non-absorbent materials, and allow a simple, non-adhesive interlocking "jigsaw puzzle" assembly over any hard surface that requires little skill and time.
Taekwondo mats, Judo Jiu Jitsu Mats, Martial Arts Karate Mats, and Grappling MMA Mats are all excellent options for law enforcement, military, self-defense, and tactical training.
Greatmats – Offering the BEST in law enforcement training mats
Greatmats' variety of law enforcement training mats have been utilized and installed in numerous centers throughout the country, and they provide the best in quality, service, and dependability. Mats come with a limited warranty and are designed specifically with various disciplines in mind. These high-quality mats meet strict design specs and have been a favorite for trainers and teachers for over a decade. You can be confident in the longevity of your investment and protection of your students when you choose Greatmats.