The Best Equine Flooring System Options
By Lisa Hobbie Created: September, 2020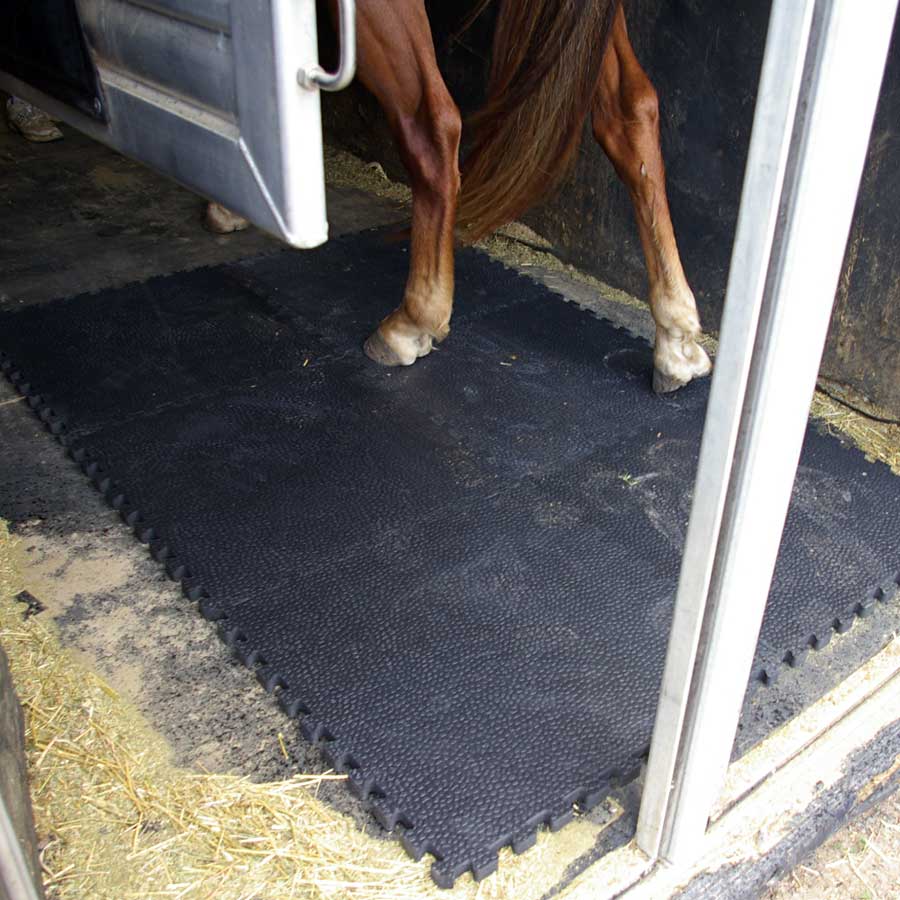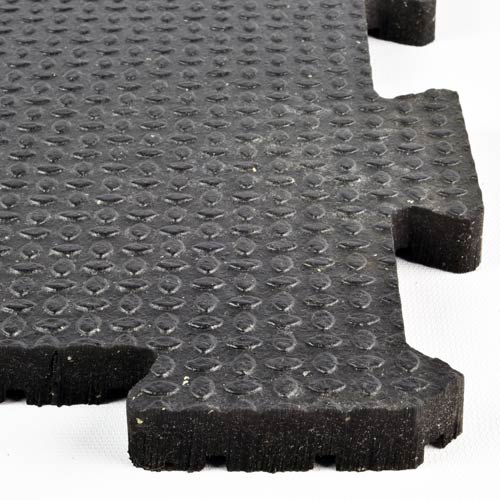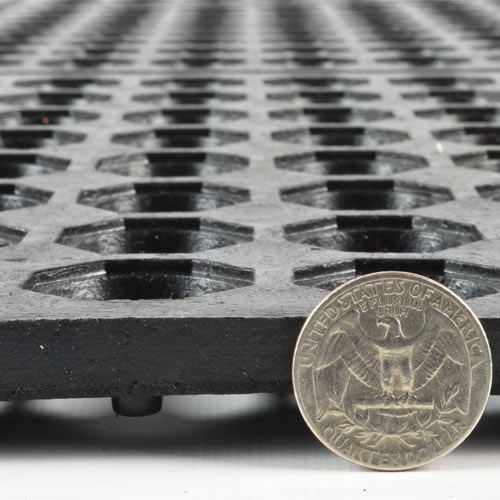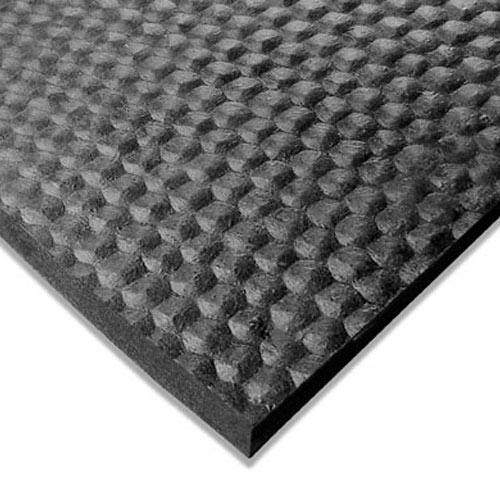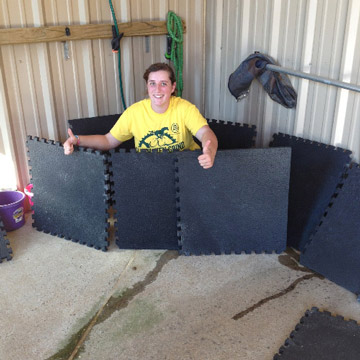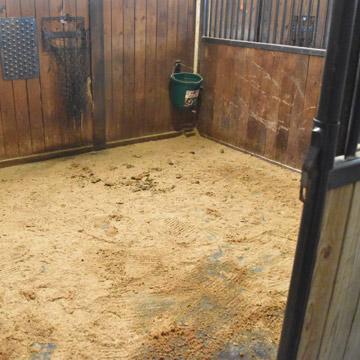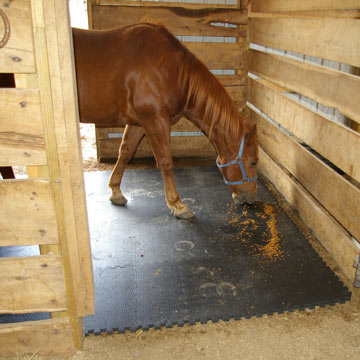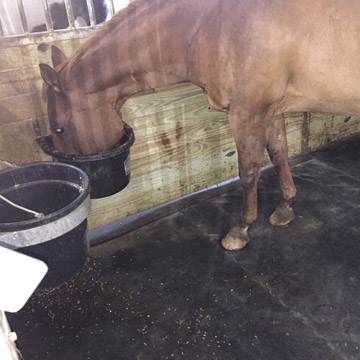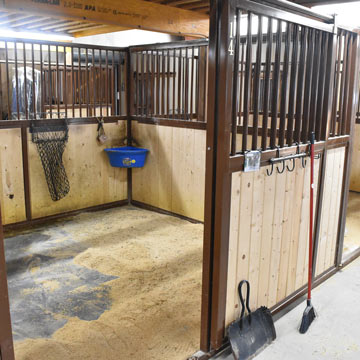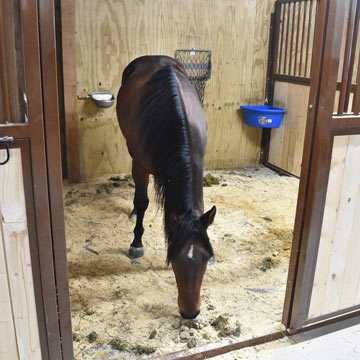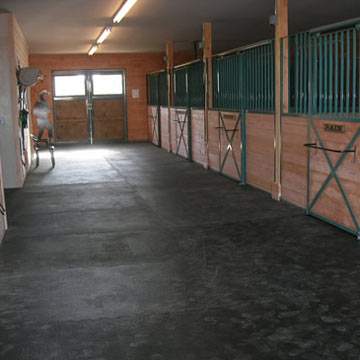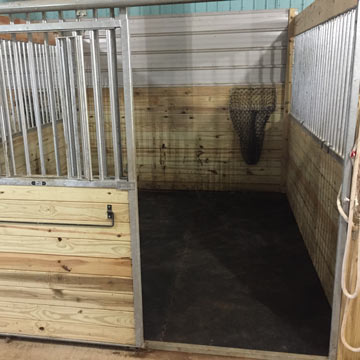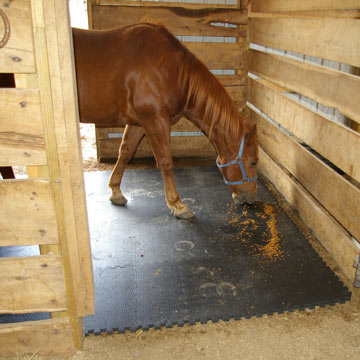 If you have horses in your life, either as a hobby or a business, you understand the importance of providing the best environment for them. Horses spend much of their lives standing, so providing the best equine flooring systems for their spaces is essential. Making sure you select products that will keep them dry, clean, and comfortable will greatly aid in their overall health and wellbeing. The ability for equine flooring systems to provide insulative value, shock absorption, and a moisture barrier also helps to maintain the horses' health.
Greatmats offers some of the best equine flooring systems available, from small, portable mats to large and heavy matting systems. If you're looking for equine flooring for an update or remodel of a stable, barn, arena stall, trailer, tack room or veterinary clinic, hospital or surgery center, Greatmats has the products best suited for these spaces.
Custom Interlocking Horse Stall Mats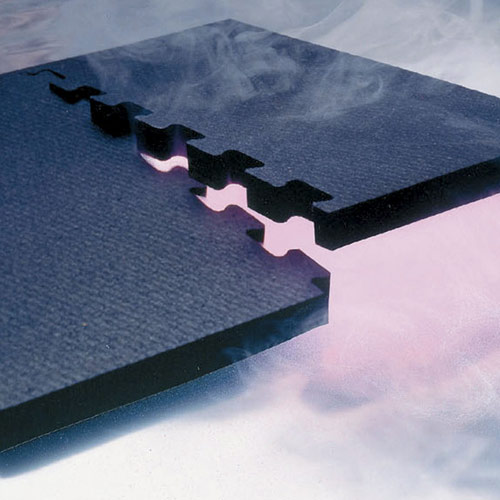 Perhaps one of the best equine flooring systems at Greatmats is the custom interlocking horse stall mat product. These stall mats can be custom sized to fit any space.
They are made of 100 percent recycled, vulcanized rubber that has a flat bottom for cleanliness but a diamond top surface pattern to provide comfort and traction for the horse. Once installed, these mats are virtually seamless - thanks to their waterjet cut interlocking system.
Even without adhesive, these mats provide the tightest fit possible. The mats are waterproof, antifungal and antibacterial, and they are tested and approved by the American Farrier Association for safe use in a hot shoeing or cold shoeing area. This product boasts a 12 year warranty, but is designed to last for 20 years or more.
Portable Equine Stall Mats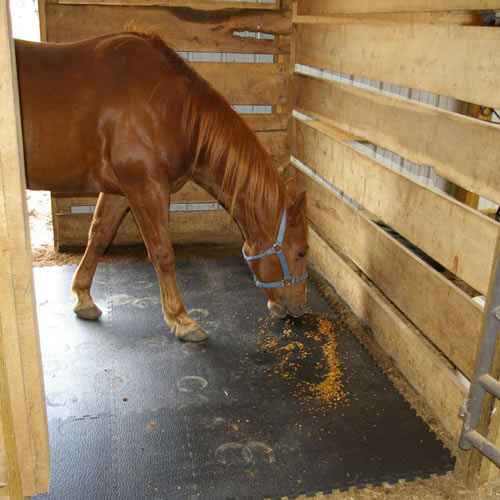 Equine flooring systems are essential for temporary spaces and places, too, which is where the portable mats come in handy. These are 3/4 inch EVA foam mats that have a fast and easy interlocking design.
The mats feature an adhesive-free interlocking design, making them great for horse shows, fairs, trailers and exhibits. Lightweight and easy to transport, the mats weigh just 2.2 pounds, each.
They still boast numerous benefits such as non-slip pebble top surface textures, comfort and shock absorption, and they are waterproof and very durable. These cover 4 square feet each, and 2 border strips per tile are included with each square.
Sundance Horse Stall Kit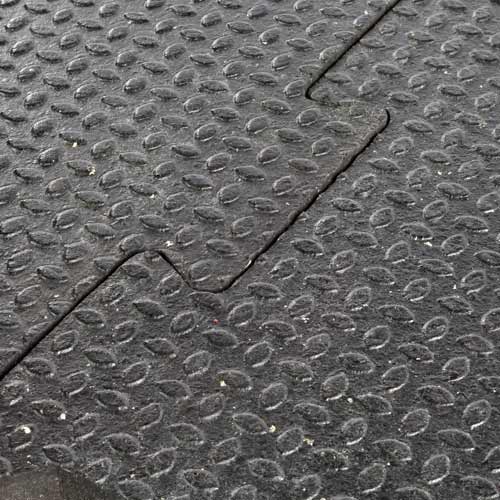 This horse stall kit is among the best in terms of super affordable and durable equine flooring systems. The 12x12 foot stall mat kit includes six 4x6 foot x ¾ inch interlocking mats. These interlocking, durable, and long-lasting rubber stall mats are easy to install without adhesive, and their interlocking design makes for easy cleaning.
They feature a pebble top texture for added traction and grip, and come with a 10-year prorated warranty. The heavy duty mats are made of recycled materials. Custom sizes are available.
Horse Ring Mats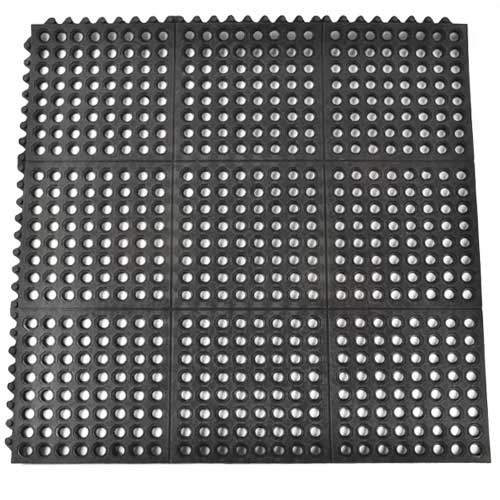 Part of finding complete equine flooring systems is selecting mats for wash bays and other wet areas. These 3x3 foot and ⅝ inch thick ring mats are an excellent option.
They are durable, anti-fatigue, and have an anti-slip surface texture. They are perforated with holes that allow water to flow through. The ⅝ inch thickness allows for heavy weight, and they are made from durable waterproof material that is suitable for any indoor or outdoor area.
Greatmats ring mats provide a safe and sure footing for your horses, and each mat carries a 1-year limited manufacturer's warranty.
Big Sky One Piece Mat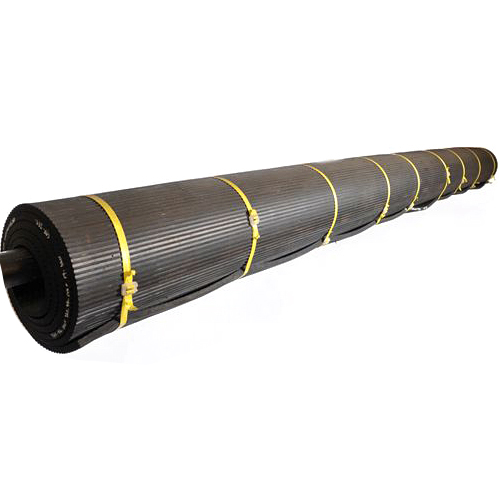 This equine mat option is actually a large, 14x14 feet rubber mat that is extremely popular among veterinarians. They are manufactured from 100 percent clean, recycled rubber, and easily lay flat without adhesive.
Long lasting and durable, their 17mm thickness holds up well to nearly all large animals. This product provides the highest traction rating in the industry, and it is the perfect solution any time a water-tight floor is needed.
Greatmats - For all of your Equine Flooring needs!
Horses are fabulous animals that make amazing pets and show animals. Many hours and lots of money are spent on working with horses and ensuring that they have the proper diet, activity, and environment to thrive.
Where nature provides an excellent environment for horses by way of field and pasture, horses often also spend a significant amount of time in a stall, barn, or trailer. Greatmats offers a variety of products that create the industry's best equine flooring systems. Choosing the right equine mats will keep your horse safe and comfortable and your stall clean and easy to maintain. Spend time caring for your horse and not your stall.
With so many options from which you can choose, Greatmats' equine flooring can instantly transform a barn, horse stall, or trailer to a more aesthetically pleasing and safer space. The options listed are some of the popular choices, but they only scratch the surface of what Greatmats has to offer. Regardless of the option or options you select, you can feel confident knowing you're getting the best service, value, and products when you buy from Greatmats.