Track Protection Mats: Guarding Finished Surfaces
By Julia Nass Created: August, 2017 - Modified: September, 2023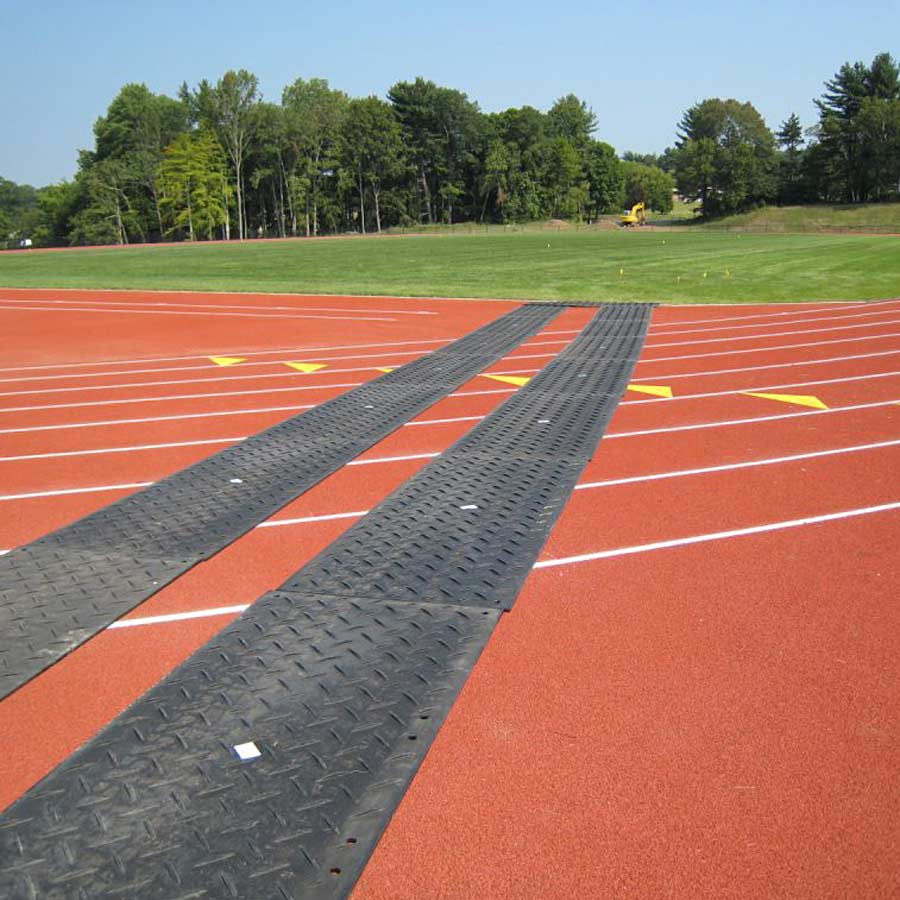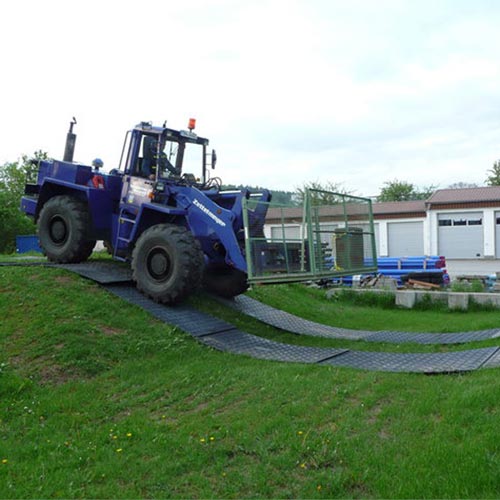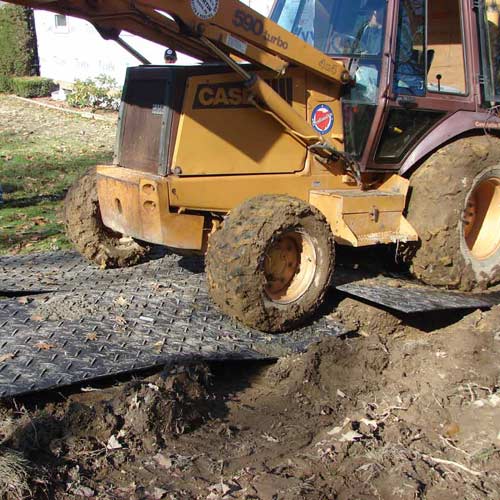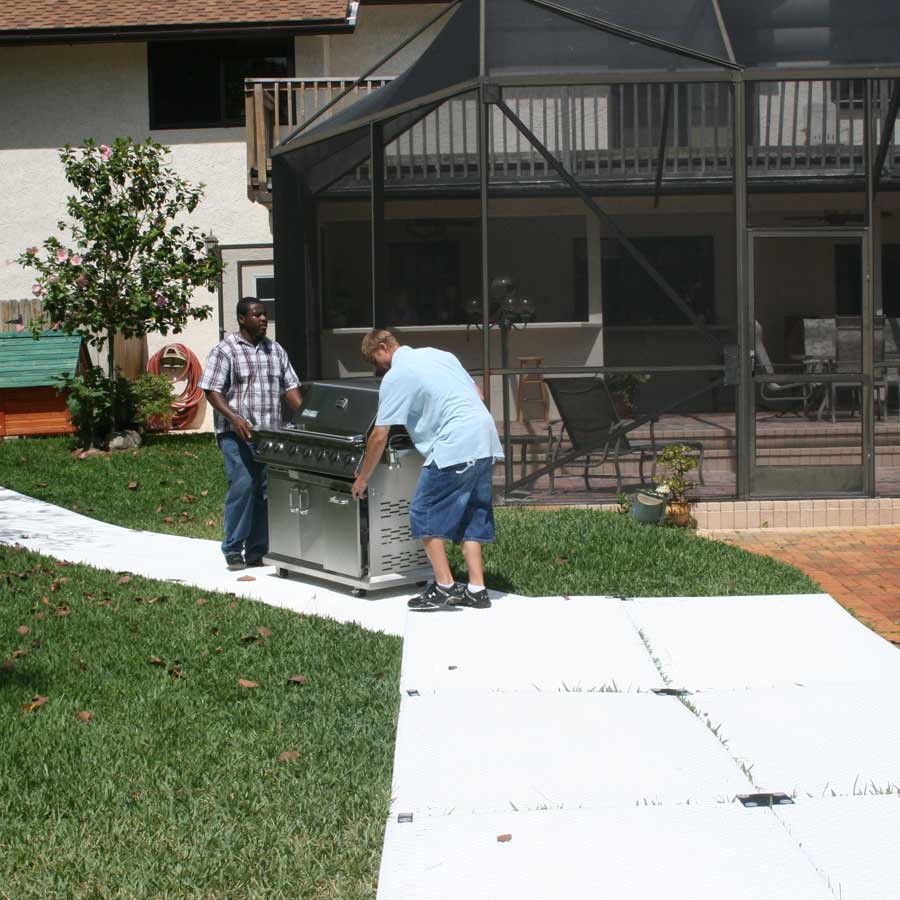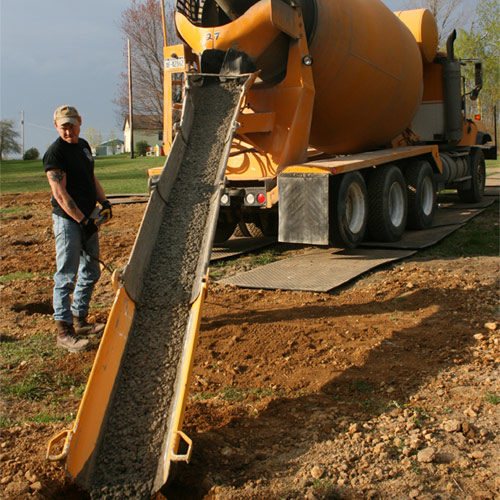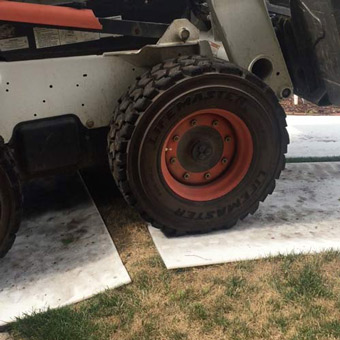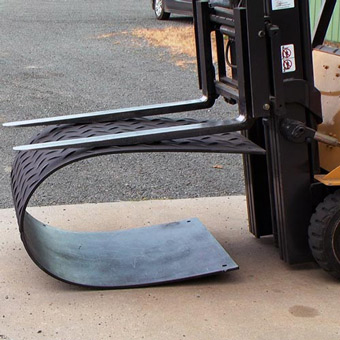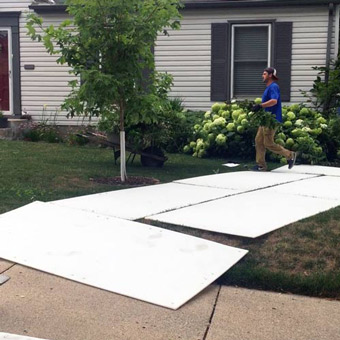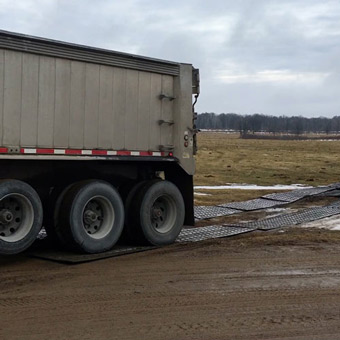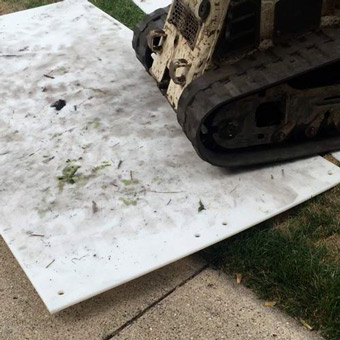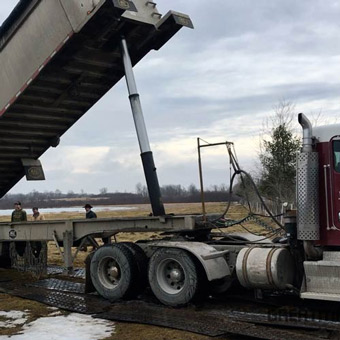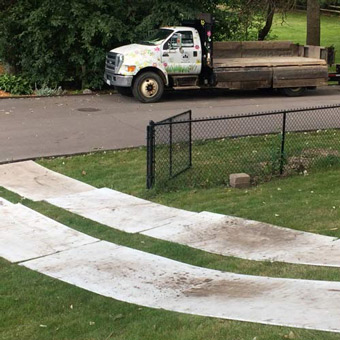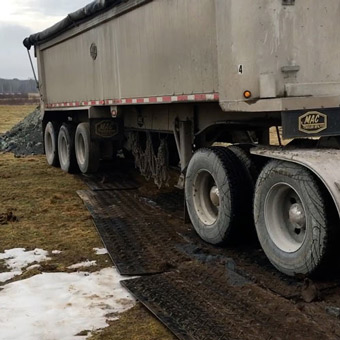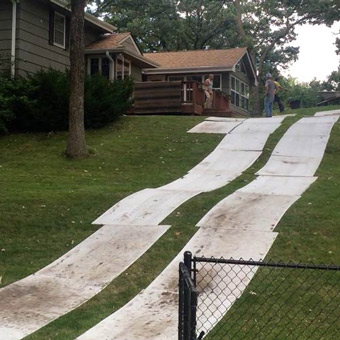 When it comes to projects big or small, careful planning and thoroughness are key. That means no detail goes overlooked, from the foundation to the finale. Working from the ground up includes thinking about your ground. Greatmats track protection mats are guaranteed to keep your track safe from damage in addition to keeping you from getting stuck and allowing access to otherwise inaccessible locations. Our easily-constructible portable roadways, walkways, and work platforms allow vehicles, heavy equipment, and people to move around with ease while protecting delicate ground surfaces.
Protecting Against Heavy Machinery
Greatmats' variety of ground protection mats caters to all types of projects, industries, and events. Take for instance services, such as tree care or power services, that require working on clients' commercial or residential property. Our temporary road mats are an easy way to create access to project locations off the road without worrying about ground damage. These ground protection mats are made of virtually indestructible 1/2'' thick recycled polyethylene. They are built to easily withstand loads up to 120 tons. That means neither you nor your clients will have to worry about boom trucks, wood chippers, forklifts, utility trucks, or other heavy equipment being brought onto lawns.
We know project sites can be difficult to navigate. In contracting and farming especially, there are often ground obstacles to overcome. Mud, hills, rocks, and rough terrain can all be hard to get through and around, particularly when heavy equipment is involved. Our ground protection mats have enough traction and durability to allow your tractor, excavator, or any heavy vehicle to overcome these types of obstacles. Our ground protection mats are durable yet flexible, so they can be placed over muddy, rocky, or uneven ground. We offer varieties of mats with diamond plate tread or tread with unique ''M'' style patterns. Both provide traction to allow even the most aggressive vehicles to overcome uninviting terrain challenges.
Not only that but our mats can also be locked together with Turn-A-Links, so your temporary roadway can easily be turned into a temporary work platform. That way, your equipment can stay secure and firmly planted while operating from a single location.
Accommodating Heavy Foot Traffic
Are you planning an outdoor event, like a concert in the park or a music festival? The safety of guests is an obvious priority. Footpaths need to be solid and secure, while the ground itself needs to be protected from the damage of heavy foot traffic. Greatmats offers versatile mats that can serve as temporary pedestrian walkways. Flat, slip-resistant tread enables your guests to walk safely over terrain while protecting the ground from being torn up.
The pedestrians are taken care of, but what about all that staging and sound equipment being carried over in trucks? With our versatile mats, one side has diamond plate tread, so you can simply flip over the pedestrian walkway to give yourself a temporary roadway.
Our versatile mats are perfect for schools, to protect lawns and sports turf from people and vehicles during maintenance and events in addition to all-weather athletic tracks when maintenance equipment needs to pass over them. When protecting a track, be sure to have a smooth side of the mat in contact with the track to avoid putting pressure on small areas.
Reducing stress and increasing time and energy efficiency
Our ground protection mats come in handy even for smaller-scale projects. Lay them out for moving days in order to easily wheel out heavy objects over the yard. Keep one handy in any vehicle during adverse weather. Driving over mud and snow can end up being an incredible time suck if vehicles end up getting stuck. Wheels should never be spinning out, and project time should never be spent digging vehicles out of tough spots. This all takes away valuable work time and energy. The tread and traction of our mats provide the grip and friction wheels need to keep rolling forward in off-putting conditions.
Need to turn a corner? Not a problem. We also offer ground protection corner wedges, so it is not necessary to build roadways or walkways in a straight line. With these, you can easily get folks and equipment to wherever are needed.
Clean Up
When projects are said and done, there's still always the mess to clean. With Greatmats temporary road mats or ground protection mats, you'll save yourself a lot of headaches at the end of the job as well.
Luckily, cleaning our ground protection mats is no biggie. All they need is a simple spray down or mop. Floor cleaners can be used to make them shiny like new.
Yard cleanup will virtually go away. No more shoveling or raking out ruts, divots, or trenches. No more replacing sod or seeding. Simply pull up your mats and leave, feeling confident that you've left the space in the same or better condition than when you arrived.
Track Protection Mat Sizes, Colors and Surfaces
Track protection mats come in both white and black. We also offer clear turf protection mats that allow UV penetration. That way, if you plan on having the mats in place for an extended project over grass, the grass can still receive sunlight and grow underneath the mat. Each mat is offered in a variety of sizes including 2, 3, and 4 feet wide by 8 feet long - and 2 or 3 feet wide by 6 feet long. There is also a variety of tread choices. For our versatile mats, we offer the following tread options: diamond/diamond, smooth/smooth, or diamond/smooth.
No matter what the project is, large or small, we have confidence in each and every track protection mat offered at greatmats.com. This confidence comes from the fact that our track protection mats undergo extensive testing to ensure durability and longevity. They are tested in both extreme heat and cold.
Our mats bend but do not break. Compare that quality to plywood. Our temporary road mats never warp, splinter or become waterlogged. Confidence in these claims is backed by our extensive warranties, which many other companies simply do not offer.
All of our pricing is competitive with other products on the market, and volume discounts may be available. With unbeatable quality and pricing, our temporary road mats will protect not just your ground, vehicles, and project success, but your wallet as well.