Greatmats Gym Turf Value 3/4 Inch x 15 Ft. Wide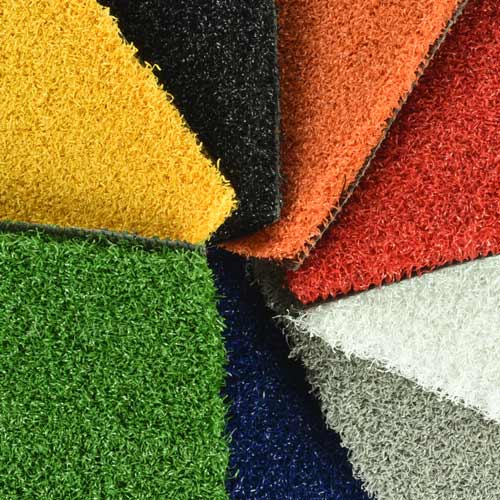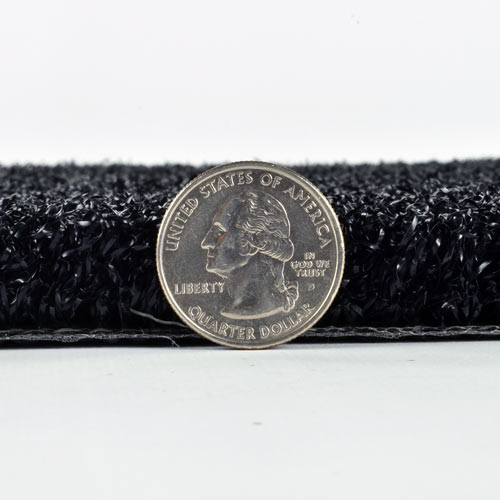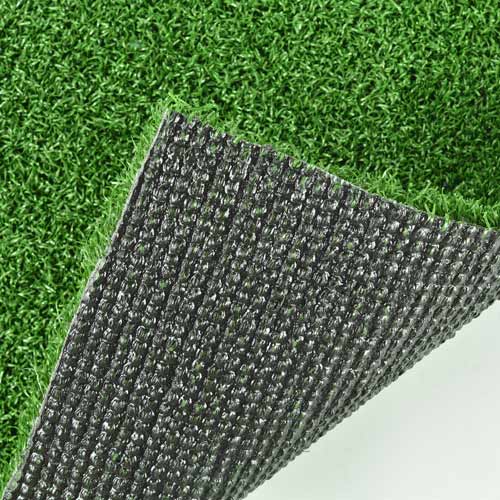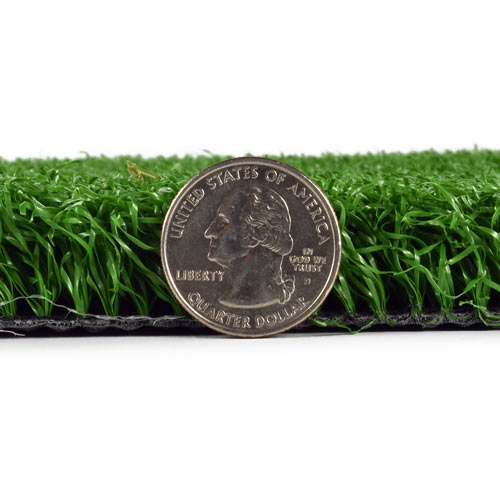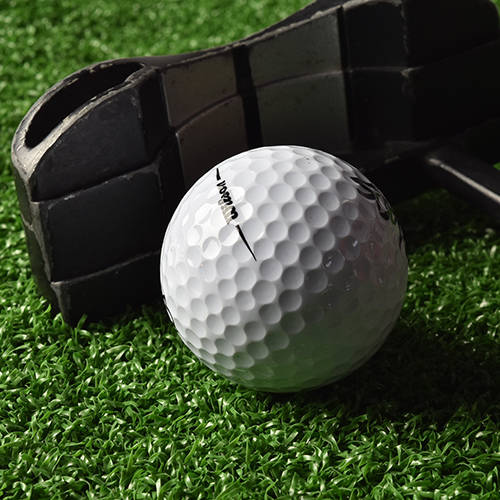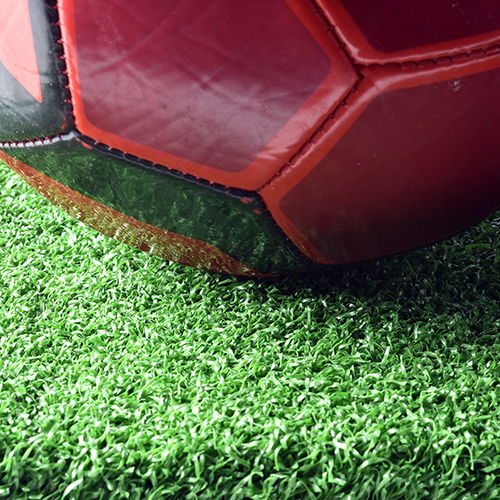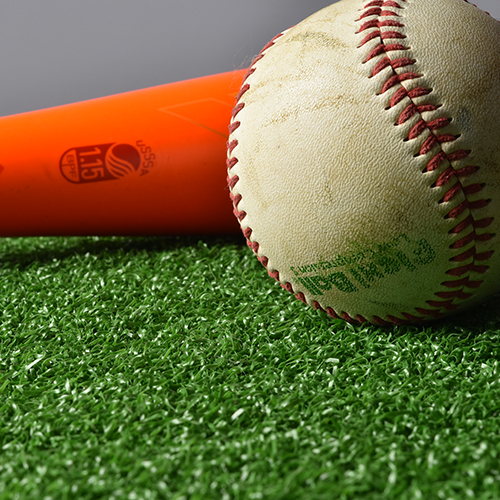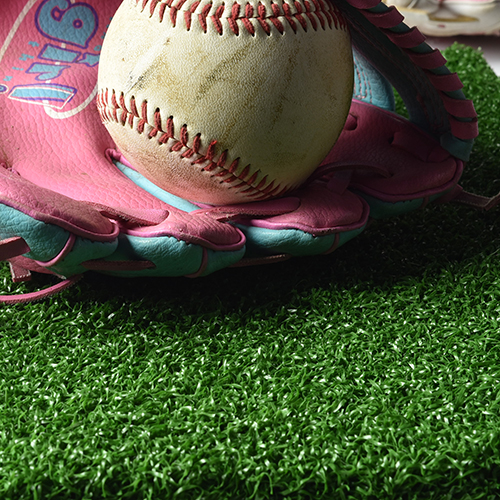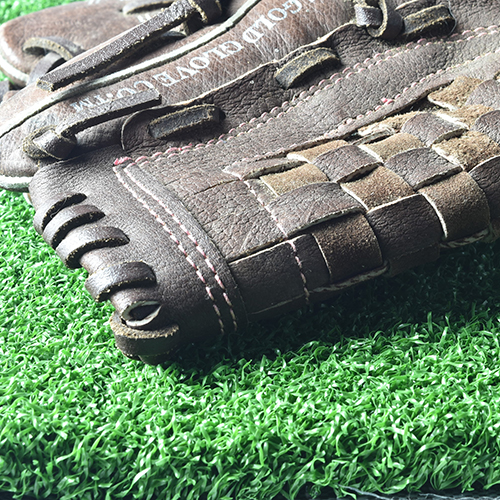 Transform any area into a sports field in minutes
Virtually maintenance free
Easy to install and uninstall
Ships Out: Estimate 1-3 Working Days

Black

Florida Blue

Gray

Meadow Green

Red

White

Yellow
TOP FEATURES
Transform any area into a sports field in minutes
Virtually maintenance free
Easy to install and uninstall
Works for many applications
Great for sports applications
Use Types
Agility and indoor sports
Made in the USA, Athletic Turf
Greatmats Value Athletic Turf comes in many artificial turf colors and is suitable for indoor or outdoor use, allowing you to be creative with your gym or business.
Our value athletic turf product is one of the best solutions to consider if you're in the market for a turf product specifically designed for workouts, indoor field sports like football, soccer, baseball, and softball, and outdoor sports and activities.

This is a superior product, resulting from 40 plus years of innovation, research and development, and vertical integration of manufacturing. Utilizing original synthetic grass technologies ensures that this product delivers the very best features and benefits available.


Available Options
Available in black, blue, gray, green, yellow, white, or red, this affordable turf can be used for so many different applications, like fitness centers, gyms, sport settings, and businesses to create a unique look, logo, or original design. If you want a red gym turf product, for example, this would be a great choice!
The turf is 15 feet wide and available in any length desired, as such, it is priced by the square foot.
This product has a realistic texture, feel, and performance, and a color consistency to keep turf vibrant and uniform for years to come. It boasts anti-microbial effectiveness and weather resistance.
Durable, UV Stable Turf
The sport or business athletic turf comes in a durable and robust roll made of polyethylene plastic with a 3/4 inch pile height and straight edging. It's UV stabilized, so it will not fade or discolor from the sun. It is non-absorbent, as well, so it can easily endure the elements of weather.
Easy To Install Athletic Turf
This value athletic turf product is suitable for a relatively easy indoor or outdoor installation. It's a great option if you want a variety of artificial grass colors to choose from, and the installation process is fairly straightforward.
Take appropriate steps to prepare the existing subfloor or subsurface.
The key to a successful turf installation is preparation. For indoor installations, allow for a 24 hour relaxation period before gluing down turf, just to prevent any shrinkage or expansion after it's installed.
Check the turf over to make sure the color, texture, and style are consistent throughout. Then, make sure the subsurface is clean, free of cracks and holes, dry, and level.
For an outdoor installation, the turf should always be installed on a properly prepared sub-base.
Reach out to our customer service team for more information on subsurface preparation.
For an indoor application, start in the middle of the room. Using a chalk line, butt turf rolls together square at the center line.
Place weight (anything over 30 pounds every 5-10 feet) starting seven feet off center line in both directions.
Secure seams using approved seam tape, glue, or by sewing them.
Attach outer edges to a perimeter anchor system.
This synthetic turf is relatively easy to maneuver, weighing just 7 pounds per square foot. Once installed, it's virtually maintenance free - a huge benefit to using turf over natural grass or hardwood gym flooring.
High Quality & Value Athletic Turf
Once installed, this 100 percent recyclable polyethylene turf is suitable for commercial installations and offers an 8 year warranty. It offers a yarn elasticity that reacts naturally, mimicking grass "spring back" instead of grass blade laying down after being walked on. It also provides for an authentic ball roll experience similar to that which natural grass offers.
This product's locked-in place grass fibers ensure durability and reliability, even through heavy foot traffic and use. This helps to prevent turf shedding, offering a superior experience consistently over repeated use. With the softest, non-abrasive polyethylene grass fibers available, it's very comfortable and reliable - making it a preferred choice among athletes and business owners.
Safe & Eco-Friendly Sports Turf
This recyclable turf is free of any harmful metals or chemicals. It boasts FIFA and ISO 9001 certifications, and it undergoes meticulous safety and quality control testing and enhanced performance testing.
The gym athletic turf features enhanced drainage properties to keep surfaces dry, safe, and comfortable. It also delivers anti-static protection and anti-microbial effectiveness - keeping its users safer and healthier while maintaining the overall quality and integrity of the turf surface.
This athletic turf roll indoor/outdoor product is among the best and easiest to install when it comes to turf. It can be used in a gym, indoor arena, outdoor field, or business. It is safe and comfortable for athletes to enjoy wearing shoes or working out with bare feet, and it's simple to maintain.
If you have any questions about this turf roll, including more in depth installation information, just reach out to our amazing staff.
Primary Yarn: Polyethylene
UV Stabilized: Yes
Pile Height: 3/4 Inch
Sustainability: 100% Recyclable
Warranty: 8 Years
Maintenance
Occasionally flush with water if needed
Shipping
Ships via freight delivery
This Product Ships Freight Only.
Please review our shipping disclaimer.
ANSWERS
Product Questions:
Q: If installed outside on sand can you still glue seams
A: This is not recommended to be installed over sand.
Q: Can you glue down or leave unglued on top of a rubber floor
A: This turf should be glued down.
Q: Can this product be glued to a drywall surface?
A: We do not have any experience gluing this product to drywall.
Q: is your gym turf fire rated?
A: We have documents pertaining to this, please reach out to a member of our sales team for more information.