Why You Shouldn't Duct Tape A Dance Floor
By Paige Cerulli Created: May, 2022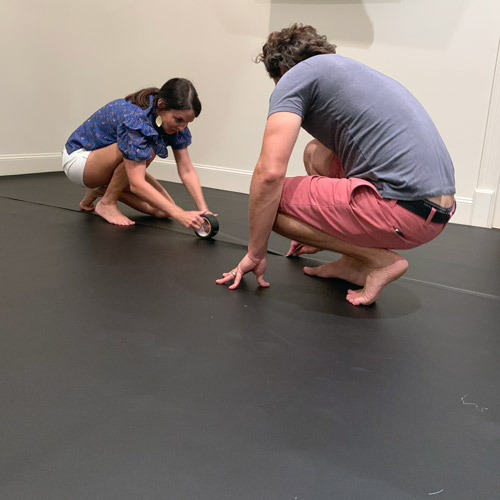 When installing your dance floor, a quality tape can help to ensure a quality finished product while giving you the versatility of a temporary installation. But if you choose the wrong type of tape, you can face many problems.
Why You Shouldn't Duct Tape a Dance Floor
Duct tape might seem like a logical choice for your dance floor. It's super sticky, durable, affordable, and easy to find. But duct tape can cause plenty of problems.
When you use duct tape over a marley floor, that tape has a different texture than the marley surface. The result is an inconsistent and even rough texture that can interfere with dancers' ability to move smoothly over the surface, especially when they reach seams between the dance floor panels.
Duct tape also isn't intended for use with dance floors, and with a bit of use, the edges will start to curl up. Those exposed edges can further interfere with dancers.
But as the edges curl up, they can also expose the adhesive underneath. That adhesive can catch dancers' shoes, and it can also leave behind a residue on shoes that could transfer onto the marley surface, resulting in a mess and a less-than-ideal dance floor.
The Best Tapes for Your Marley Dance Floor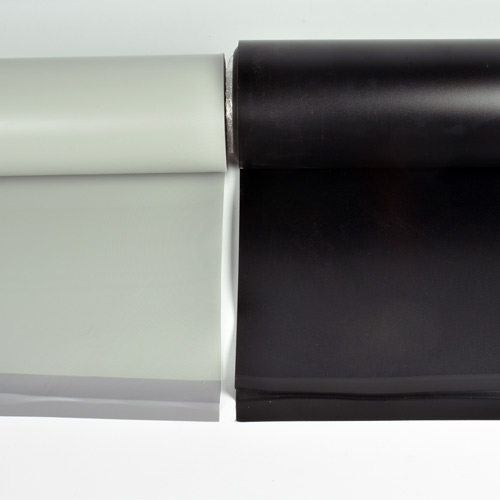 If you're performing a temporary installation with a marley dance floor, a vinyl tape is a much better option. You can also use a vinyl gaffer tape, which you might already have on hand for your staging and AV needs.
At Greatmats, we carry several vinyl tape options that can give you some ideas for your installation, whether you're taking a dance troupe on tour, are welcoming a dance competition to your theater, or need to install a wedding dance floor.
Vinyl Dance Floor Tape
Our Vinyl Dance Floor Tape is designed specifically for use with marley dance flooring. This vinyl tape works with all types of marley floors, and is available in black, gray, and clear.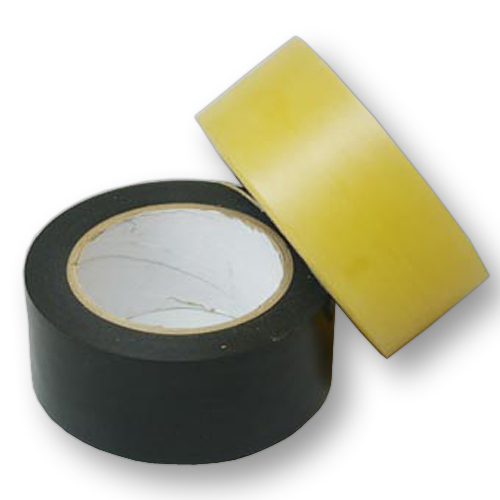 The tape is single-sided and can be used around the perimeter of the roll and over the seams. It's suitable for use in both professional studios and in home studios.
This tape features the same surface texture as the marley sheet vinyl, which makes for a smooth and seamless transition for dancers as they move across the floor. It helps to create a consistent floor which supports an optimal performance for your dancers.
This roll features 108 linear feet of tape. It can be used for marley dance floor installations in both temporary and semi-permanent situations.
Vario Floor Tape All Around Dance
The Vario Floor Tape All Around Dance is a vinyl tape designed for use with Vario all around dance floor installations. The single-sided floor tape is available in black, so it makes a seamless addition to your floor.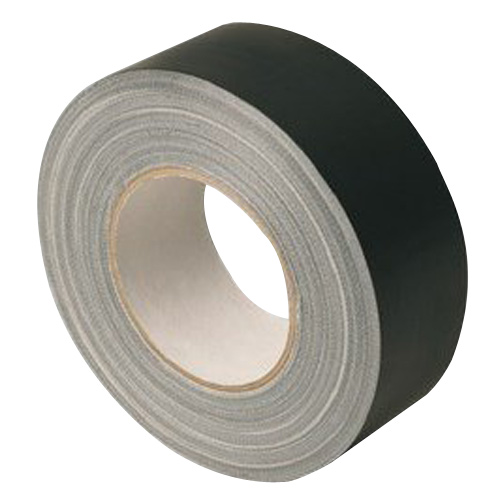 You can use this tape for an installation that takes place on a hard, flat surface. It's ideal for use around both the room's perimeter, as well as on the seams.
When you need to remove the flooring, you can remove the tape without leaving behind an adhesive residue. The tape is ideal for both permanent and semi-permanent installations.
Suitable for professional and home dance studios, each roll features 54.7 yards.
Additional Tips for Your Dance Floor Installation
To ensure a successful dance floor installation, start by making sure that you're choosing the right dance flooring product for your needs. Different flooring types are intended for different types of dance, as well as the corresponding shoes that dancers tend to wear.
Friction varies between different products, and if you're creating a floor for ballet dancers, you'll want a softer and more slip-resistant product that helps to prevent falls. Other dance styles, like tap and jazz, work well with a surface that's a bit firmer and that has less friction, allowing dancers to move across it faster.
Before you choose your flooring, it's important to consider how it will be used, both in terms of the type of dance to be performed, and how the flooring will be installed.
Temporary installations give you the most versatility, allowing you to use the space for multiple purposes but to still enjoy a quality dance floor. When that floor isn't in use, you'll need to plan out how to store the flooring.
Marley flooring needs to be rolled up, and it can't be stored stacked on items or laid on the floor, which can damage the flooring. Instead, you'll need to create a structure, like a storage rack, that lets you suspend the rolls.
Creating a cleaning and maintenance program can also help to ensure that your dance floor looks and performs its best. Regularly cleaning the floor can preserve its lifespan, so you get maximum value out of the floor's price.
Be sure to refer to the cleaning instructions that came with the product you purchased, since these can vary depending on the type of dance flooring that you're using.